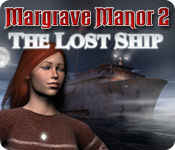 Margrave Manor 2: Lost Ship
Buys: 130
Help Edwina Margrave find her grandfather`s hidden treasure in this exciting Hidden Object Adventure game! Edwin Margrave was a famed treasure hunter, whose ship disappeared mysteriously over a decade ago. Now, the ship has reappeared and it's up to Edwina to figure out what happened. Learn about the legendary treasure and follow the clues to discover the secret of Margrave Manor 2: Lost Shi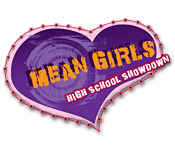 Mean Girls
Buys: 130
Battle your way through high school in this unique Match 3 game, based on the feature film, Mean Girls! Charm your enemies over to your side, or utterly humiliate them using your own popularity and skill. Mean Girls: High School Showdown even allows you to personalize your character`s traits and special skills, making each showdown unique. Bring peace to the hallways by creating a high school utop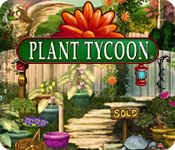 Plant Tycoon
Buys: 130
From the creators of Fish Tycoon and the epic Virtual Villagers series comes Plant Tycoon, a great new plant simulation where you grow plants, harvest seeds, and sell adult plants in the Nursery to make money. Monitor your plants health, age and maturity and be careful of dehydration and infestations. Set the price for your creations and sell them to fund your Magic Plant Research and to buy bette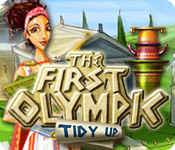 The First Olympic Tidy Up
Buys: 130
Behold the First Olympic Games in honor of the almighty Zeus. Perched in his easy chair, he`s grown unsatisfied with the outcome. After hurling thunderbolts, he`s demanded a supreme renovator to tidy up the ruins. Repair the Olympic facilities by using amphoras, like solitaire cards, to progress through 50 levels in a competitive campaign mode. Will you reign supreme in the First Olympic Tidy Up?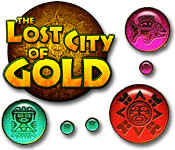 The Lost City of Gold
Buys: 130
The Lost City of Gold is the swap-and-match game in which you must remove pieces by matching three or more like-colored pieces. Work quickly, though, because the time meter is keeping track of your speed. Each level has a piece-collection goal and to move to the next level, you'll need to fulfill this goal...think you can do it?Discover the secrets of the Lost City of Gold by unlocking special pie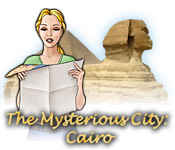 The Mysterious City: Cairo
Buys: 130
In The Mysterious City: Cairo, you take on the role of a junior archeologist hot on the trail of thieves. Three ancient artifacts have gone missing and only you can track down the culprits and recover the precious items for the Alexandria Museum. Do you have the sleuthing skills to find the hidden clues and complete head scratching mini puzzles?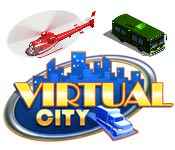 Virtual City
Buys: 130
Build the city of your dreams- a residential paradise or an industrial center in Virtual City, a fun and exciting Simulation game! Construct gorgeous houses and industrial buildings as you produce goods and deliver them to the shopping malls. Make the city a cleaner place by recycling garbage, adding hospitals and fire stations, and upgrading building. Deal with economic downturn and natural disas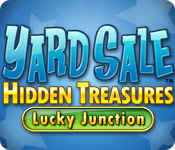 Yard Sale Hidden Treasures: Lucky Junction
Buys: 130
Hanna Harlow, the hostess of the world`s favorite decorating television show, is looking for the next design superstar in Yard Sale Hidden Treasures: Lucky Junction! Find the exact items you need in the yard sales of Lucky Junction, and create divine décor out of derelict debris. Redesign rooms in your neighbor`s homes, and propel yourself into T.V. stardom in this exciting and fun Hidden Obj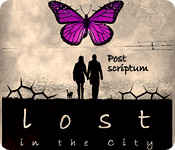 Lost in the City: Post Scriptum
Buys: 130
Help Hero and Ann wake up all of mankind in Lost in the City: Post Scriptum! Put an end to the curse and save the entire world! After being the guardians of the future, Hero and Ann are told to leave their city. After returning to the real world, they discover that all of humanity is asleep! Follow the Hidden Objects and make your way through this intriguing story and save the day!
Twisted Lands: Shadow Town Collector's Edition
Buys: 130
Gather items, solve puzzles and make spine-chilling discoveries as you explore a deserted island in Twisted Lands: Shadow Town! Why does your heart beat faster when you peer into a dark room? What makes the hair on your neck bristle when something invisible whispers in your ear? Dive into the emotion of fear, and find out, in this spooky Hidden Object Puzzle Adventure game! This is a special Col