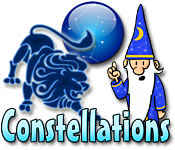 Constellations
Buys: 124
Help the Royal Astrologers explore the galaxy and hunt for Constellations. Choose between two different game modes to suit your favorite playing style: Explore for a relaxed time or Chase for a faster experience. Use different power-ups to gain an advantage, and steer clear of obstacles that may hinder you in your search.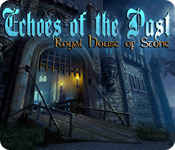 Echoes of the Past: Royal House of Stone
Buys: 124
Having made an incredible journey in time, you'll find yourself in the medieval kingdom of Orion. Reveal an ancient curse and save the kingdom and its inhabitants. The last prince of Orion is waiting for your help! Open the weird locks and explore every room of the castle in Echoes of the Past: Royal House of Stone. You will meet the castle's inhabitants and learn the horrible mystery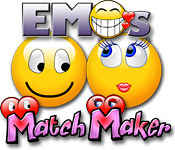 Emo's MatchMaker
Buys: 124
So, you want to play the Game of Love? This family-friendly matching game is the perfect fit! While matching kaleidoscopic hearts, try your hand at matching up Emos, too. From the bummed out blue ones to the love-struck, they all want a match. Will your little Hemos and Shemos live happily ever after? See how many happy pairs you can make in Emo's MatchMaker!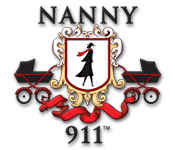 Nanny 911
Buys: 124
When the kids are out of control and the parents don`t know what to do, they call for the best help in the world, Nanny 911! Playing as one of three nannies, you help direct a troubled family to health and happiness by providing instructions, friendly feedback and valuable life lessons over the course of seven days. This family can be saved, but only with your Time Management skills and expert hel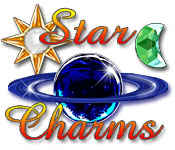 Star Charms
Buys: 124
Quick clicks are required for this color-matching game. As the shooting star bounces around the board it will change color. Click charms that match the star to clear the board. Sounds simple enough, right? It is, until the pace picks up. Try to use the Supernova blast for extra excitement! Get clicking in Star Charms!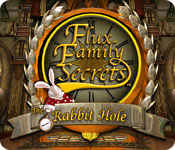 Flux Family Secrets - The Rabbit Hole
Buys: 124
Jesse is back at Flux mansion after thwarting the efforts of her nemesis, Veronica, but this time 30 years in the past! With the help of an unsuspecting ally, she learns that to get back to her present she'll need to go further in the past to correct what went wrong. Along the way she'll reveal more about her family and the machines that enable them to travel through time in Flux Family Secrets -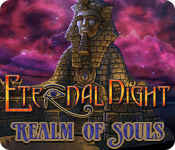 Eternal Night: Realm of Souls
Buys: 124
When the sun sets on ancient Egypt for seven long days, the Pharaoh calls on a hero to reopen the passage to the Land of the Dead to face the gods themselves! As the Chosen One, explore ghostly underworlds and sunken temples on your search for relics and clues! Employ alchemy and spells as you solve intricate puzzles composed in stars, ancient hieroglyphics, and more in Eternal Night: Realm of Sou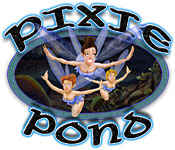 Pixie Pond
Buys: 124
Enter the magical world of Pixie Pond as you race against time to match as many magical objects as you can. Once the clock runs out, watch as your matches turn into huge combos with huge scores. Featuring tons of levels of insane combos with magical objects for even more mayhem, Pixie Pond is an entrancing experience that will keep you glued to your seat for hours.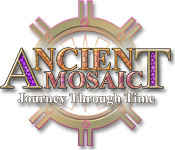 Ancient Mosaic
Buys: 123
We all want to find our purpose in life. Yours is to restore harmony in a war-torn world. Journey back in time to locate the seven pieces of an Ancient Mosaic that will, once assembled, gather the light of the world and deliver it to the Sphere of Peace. Along the way you'll solve dozens of puzzles, if you're fast enough. Begin the quest of a lifetime now!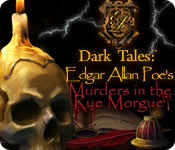 Dark Tales: Edgar Allan Poe's Murders in the Rue Morgue
Buys: 123
A dreadful murder and kidnapping has occurred in the Rue Morgue and only you can solve the dark crime! Follow the clues to find the killer and the missing family. Become the apprentice of the famed C. Auguste Dupin and solve the devious puzzles to find the hidden clues that will lead you to the monstrous murderer. Based on Edgar Allan Poe's most acclaimed murder mystery, Dark Tales: Edgar Al