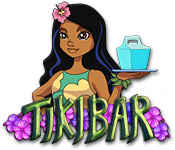 Tikibar
Buys: 121
Tara needs a vacation from her Lawyer job and jumps at the chance to visit her grandparents on Tiki Island. However, a powerful corporation, lead by the shady Mr. Prophit, wants to build a nuclear power plant on Tiki Island, and displace all the inhabitants! Help Tara and her friends run a fun TikiBar and earn enough money to stop the evil Mr. Prophit in this quirky Time Management game.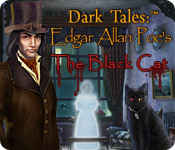 Dark Tales: Edgar Allan Poe's The Black Cat
Buys: 121
Go on an adventure with Inspector Dupin! Monsieur Mark Davies has reported his wife, Sara, missing and now it's up to you to track her down and solve the mystery! Follow a mysterious black cat, who seems to be purposely helping you, and discover helpful clues in Dark Tales: Edgar Allen Poe's The Black Cat. Use your Hidden Object talents to tackle the case, and discover the evil culprit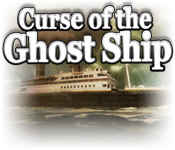 Curse of the Ghost Ship
Buys: 121
More than 80 years ago the legendary Florentine, the priceless imperial diamond of the Austrian emperors, was lost in the Caribbean with the sinking of the Pride. The courageous treasure hunter Annie O'Connors is on a mission to recover the prized gem in this exciting Hidden Object game. Can you help her? Accompany Annie on her exciting treasure hunt and uncover the Curse of the Ghost Ship!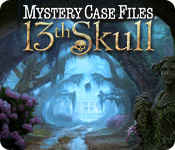 Mystery Case Files: 13th Skull
Buys: 121
Shortly after moving into a creepy mansion in Louisiana, Sara Lawson is struck with tragedy when her husband mysteriously disappears. Sara's daughter, Magnolia, believes her father was kidnapped by the ghost of a vengeful pirate seeking to protect his lost fortune. With the locals terrified of the pirate's curse, you are the family's last hope. Only a Master Detective with incred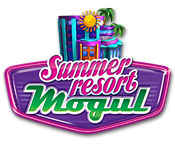 Summer Resort Mogul
Buys: 121
Create a world-class getaway in Summer Resort Mogul! Start small with a couple of bungalows and a restaurant, and then add movie theaters, dance clubs, swimming pools, and more to entertain your guests. Use your Time Management talents to make smart decisions with regard to workers and supplies, upgrade the buildings you own to make them even more profitable, and do a little marketing, and your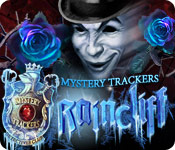 Mystery Trackers: Raincliff
Buys: 121
After a group of young students go missing, the Mystery Trackers are called in to search the city of Raincliff! Tackle this difficult case and unravel the strange mystery to save the students! Explore the entire town and discover who is watching your every move in Mystery Trackers: Raincliff! Use your Hidden Object talents to carefully dissect scenes and piece together perplexing puzzles!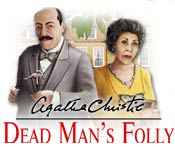 Agatha Christie: Dead Man's Folly
Buys: 120
As a guest at the beautiful Nasse House, you are invited to take part in a thrilling mock-murder game. While visitors follow clues to find the killer, those in charge find themselves with a rising sense of uncertainty. Join famed detective Hercule Poirot as you discover that this charade could be the perfect disguise for a despicable scheme! Find hidden clues, decode messages and solve puzzles to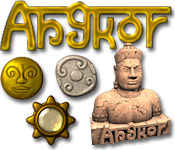 Angkor
Buys: 120
For centuries, the lands of Angkor have been suffering from an evil curse. It's up to you to break it. How? You must find the pieces of the Amulet of Angkor. Match stones as you head through ruins and find your way around devious traps. Use the power of the golden trident to blast through stones and recover the hidden pieces of the Amulet. You may even find a way into the magical golden age. Start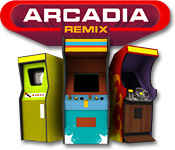 Arcadia REMIX
Buys: 120
Get ready for a retro romp thatll have you dodging aliens and jumping bottomless pits like it was 1982. In Arcade REMIX, youll travel through an arcade wonderland and try to unlock 16 mini-games by dominating the high scores on five classic arcade machines. It wont be easy though: youll be playing up to 4 games at a time, so you had better bring fast reflexes and a pocketful of quarters. If you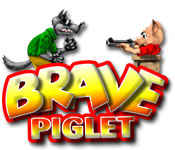 Brave Piglet
Buys: 120
Malicious wolves are after your little pig buddies. It's up to you to guide their super pig friend on a mission to stop the wolves from climbing into their houses. It will take some effort and quick thinking to keep these crafty enemies in their place, but bonuses dropped in by parachutes should keep you going.