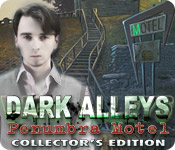 May 15, 2012, 8:16am
Pros: Real person video combined with gameplay, strong voice acting, beautiful graphics
Cons: common gamestory, too many back and forth
Dark Alleys: Penumbra Motel
is another hidden object game ERS Game Studio developed, this game has a solid quality just like other hidden object games ERS Game Studio released before, the game story is simple, you have to rescue your friend's daughter from a person who killed by your friend, sound like a revenged story.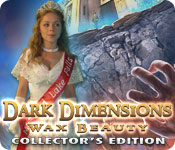 Apr 27, 2012, 7:53am
Pros: using real actors to play, a lot of cutscenes, polished gameplay, very well voice over
Cons: dark hidden object scene make some item difficult to find
Dark Dimensions: Wax Beauty is a standard hidden object game with many special puzzles (or said mini-games) and hidden object scenes. Your objective is to save a haunting beauty queen from her jealous brother.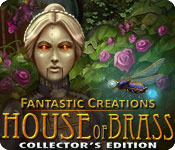 Apr 25, 2012, 2:40am
Pros: nice graphics
Cons: no eye-catching signs hint
This game has a generic sci-fi theme and a simple storyline. At the beginning, you (the player) came to the grandmother's old house, then a robot tell you that you should not come to here. After saying this, the robot disappeared and the game begins.
1