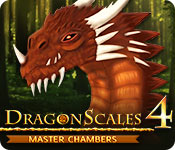 DragonScales 4: Master Chambers
Release Date: 2018-06-29
The Gravity Kingdom is under siege again! Zarya, a novice sorceress, is determined to refine his magic ability by completing all the Master Chambers. DragonScales is back with 180 new levels aimed at brain fitness. This installment in the series introduces novel challenges and expanded gameplay. Yet more, this is the first DragonScales game including an achievements gallery to keep track of your m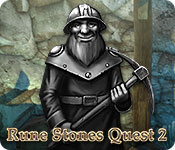 Rune Stones Quest 2
Release Date: 2018-06-23
Peace has returned to the Dwarves' Kingdom after their victory over the evil sorcerer. During the war many settlements have been destroyed and the land made worthless. The time has come for the dwarves to restore the abandoned mines and cities and revive the kingdom of the mountain people. After gathering supplies, tools and ancient manuscripts, a squad of dwarves moved to the north of the mountai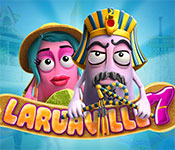 Laruaville 7 Unlocked
Release Date: 2018-06-08
A match 5 combo makes a small rocket. You can rotate it by clicking the right mouse button. Match 6 makes an Amulet, you can activate it by clicking or dragging. It destroys 15 random tiles on the board. The Rocket is activated exactly the same way as other power-ups, it makes an explosion, selects a target, and destroys it.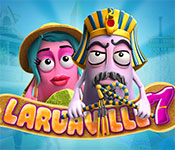 Laruaville 7 Free Download Full Version
Release Date: 2018-06-08
Collect all the coins to complete the level. Make adjacent combos or explosions to collect them. Some coin types are invulnerable for power-ups. Some coins can only be collected by using Cannons or power-ups, the level finished only when all the coins are collected.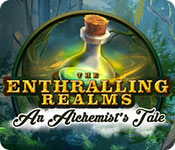 The Enthralling Realms: An Alchemist's Tale
Release Date: 2018-05-29
Ever since they were children, Coral and Iris have trained to become powerful alchemists. They both show great potential, and Coral's potential is matched by great ambition. But ambition can be dangerous. When an experiment goes terribly wrong, Coral accidentally causes Iris' death. Stricken with grief and expelled from the academy, Coral sets out on a journey to master her skills as an alchemist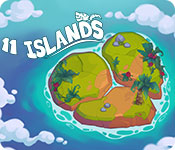 Eleven Islands
Release Date: 2018-05-26
Disaster struck the Tribe of the Eleven Islands. A volcano eruption covered the tropical islands with lava and ash, which destroyed their houses and crops. It's up to you to restore houses, groves and crops for the tribe members. Help the young heroine rebuild her house on the eleven islands. Collect three juicy pieces of fruit in a row, excavate the tribe's magic totems, and defeat the demons of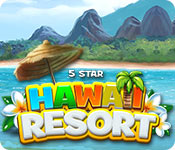 5 Star Hawaii Resort
Release Date: 2018-04-06
In the 2nd instalment of our "5 Star Resort" series Lucy gets a follow-up job from her father, hotel mega mogul Mr. Rich. A new luxury resort is to be built on Hawaii, and management will have to be perfect in the first few months. Guests visiting Hawaii are famous for being notoriously fussy. Lucy accepts the challenge and once again trusts her established team. What Lucy didn't expect was that o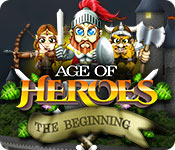 Age of Heroes: The Beginning
Release Date: 2018-04-06
A terrible villain has escaped from prison and his evil is released upon the world. The peace and beauty of the land has now turned into fear and darkness. It's up to you to stop him! Help the poor peasants who had their home destroyed. Match your way through this incredible journey, meet great heroes and use their skills to help you and save the day in Age of Heroes: The Beginning!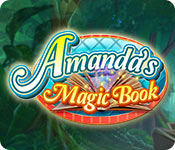 Amanda's Magic Book
Release Date: 2018-04-06
In the latest from the Amanda Sticker Book series, help save a fantasy realm by restoring the pages of a magical book! When Amanda finds a mysterious book in the rainforest, she is pulled into another world. She finds that this magical place is in the grip of a terrible curse, and Amanda is the only one who can save the day! Determined to help, Amanda sets out on a journey to restore this beautifu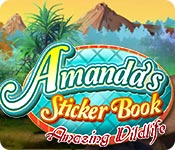 Amanda's Sticker Book: Amazing Wildlife
Release Date: 2018-04-06
After winning her first sticker book competition, Amanda has her eyes set on even greater heights. Help Amanda create award-winning sticker books! Swap stickers, earn power-ups and clear each puzzle to make Amanda's new dream come true. Amanda needs to be at her best to compete internationally, so she has decided to make five different sticker books, all with wildlife themes.