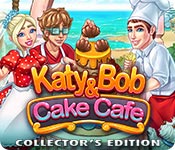 Katy and Bob: Cake Cafe Collector's Edition
Release Date: 2018-08-15
Katy and John are preparing for their wedding, but there's nowhere to order a wedding cake on the island! With the help of Bob, create a successful cake-baking business for special occasions. Explore colorful locations and exciting levels! Upgrade your team and earn trophies. Do you have what it takes to run a successful bakery? Find out in this captivating time management adventure!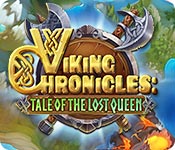 Viking Chronicles: Tale of the Lost Queen
Release Date: 2018-08-08
The jealous Ruans, envious of the prosperity of the Viking kingdom, decided to kidnap Queen Eidyn to cause chaos in the realm. Fortunately, three brave warriors embark on a journey to save their Queen in the name of justice.Join the adventure! Help the brave Vikings save their Queen and bring down the evil Ruans. In this high-adventure time management game, only you can bring peace and prosperity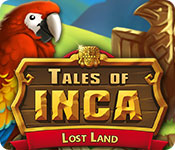 Tales of Inca: Lost Land
Release Date: 2018-08-06
Explore an unknown country with the Incas and find lost paths through forests, deserts and mountains in this high-adventure time management game! Explore islands, marshes and volcanic landscapes to get closer to the goal. Face challenges such as dragons, monsters and highwaymen as you try to provide enough water for your fields and light beacons to show the Incas the way. Maintain a steady supply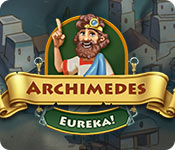 Archimedes: Eureka!
Release Date: 2018-08-04
The great inventor Archimedes presents his newest and most advanced invention: a large winch powered by the wind. Even Hercules is no match for this mechanism! However, it's no match against nature as a strong gust of wind destroys the device, which in turn, destroys the entire city of Syracuse. Can you guide Archimedes and help rebuild the beautiful city?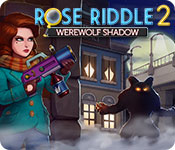 Rose Riddle 2: Werewolf Shadow
Release Date: 2018-08-01
The people of the Fairy Kingdom are busy preparing for the king's birthday celebration. But behind the scenes, someone is unleashing a sinister plan that will change Fairy Kingdom forever. As Rose Riddle, you'll travel from one stunning location to the next collecting the evidence you need to solve the crime and stop the looming disaster before it's too late! Solve the mystery of the Werewolf Shad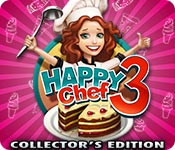 Happy Chef 3 Collector's Edition
Release Date: 2018-08-01
Good food - good mood! In Happy Chef 3, you take charge of unique cafes and restaurants based on world famous franchises. Experience various fast-paced kitchens and cook a variety of tasty dishes from Ravioli, Sushi, Chili Con Carne and many more! Choose from a vast selection of decorations and upgrades for your restaurants to attract more customers and celebrities. Embrace your passion for cookin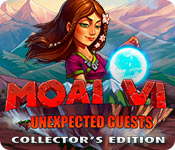 Moai VI: Unexpected Guests Collector's Edition
Release Date: 2018-07-25
Join two heroes on one grand time management adventure! Fate has brought a clipper carrying a curious naturalist and a pioneering geologist to the enchanted island Tapa-Tui. Join Hika-Ri and Kao-Ri as they embark on an all-new journey to explore the many wonders of the island paradise and uncover the culprit behind a despicable plan to strip it of its precious resources. Mine stone and ore from th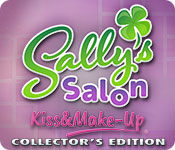 Sally's Salon: Kiss & Make-Up Collector's Edition
Release Date: 2018-07-14
Sally and Francois dive headlong into chaos and absurdity in a brand new spa! Sally's Salon: Kiss & Make-Up Collector's Edition is a thrilling tale of passion, love, danger, intrigue, and of course: beauty salons. It will keep you laughing from the moment you begin until you reach the end of this crazy roller coaster ride. In short, a time-management story game like no other!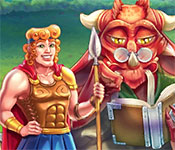 Argonauts Agency: golden Fleece Preview
Release Date: 2018-07-11
This morning at the Argonauts agency started out just as calm as any other, while everyone else was out on duty, Jason sat in his office buried in mail, trying to sort through the mountain of letters that had piled up over the last few days. Jason only lifted his head when a man suddenly burst into his office, he was half-dressed, disheveled and clearly in a state of nervous excitement, he introdu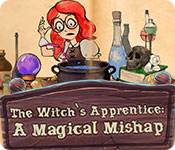 The Witch's Apprentice: A Magical Mishap
Release Date: 2018-07-07
The young witch Grimelda is deep in the mire: All she wanted to do was dye her hair, but a tiny drop fell into her aunt's magic cauldron! Now the whole beautiful forest is full of nasty, sticky ooze, endangering the villagers! If her aunt comes back and sees what happened, she'll be in real trouble. Will you help Grimelda out of this mess in a magical Time-Management adventure?