Memoirs of Murder: Resorting to Revenge Gameplay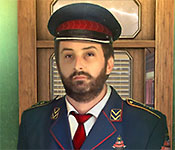 Memoirs of Murder: Resorting to Revenge Gameplay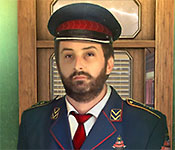 Memoirs of Murder: Resorting to Revenge Gameplay

Memoirs of Murder: Resorting to Revenge Gameplay:
Mom, what's this feather doing with all these holiday photos? Is it a souvenir from something? Oh my! I haven't seen that in ages... I just felt a chill down my spine, even after all this time. And that's not just from the cold, right darling? Who would you like to tell you this story?
Pinecone Hill Mountain Resort is just an hour-long train ride away from Hidden Pines.
And the lucky winners of this fabulous vacation are... Aaron and Mary Fletcher! You've just won an all-expenses-paid winter vacation at the luxurious Pinecone Lodge!
Memoirs of Murder Resorting to Revenge Free Download at https://www.bdstudiogames.com/1536400630723/memoirs-of-murder-resorting-to-revenge-collector-s-edition-free-download
All Hidden Object Game downloads and walkthroughs:
https://www.bdstudiogames.com/
Receive Emails When Memoirs of Murder Series Has New Game Released
Sign-up to get informed when the Memoirs of Murder series has new game released with BD Studio Games' FREE bi-weekly newsletter.
<![if gt IE 9]>
<![endif]>
<![if gt IE 9]>
<![endif]>
<![if gt IE 9]> <![endif]>