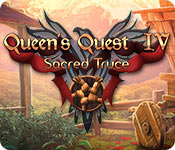 Queen's Quest IV: Sacred Truce
Release Date: 2018-07-18
Brave Giant proudly presents Queen's Quest IV: Sacred Truce!An ancient truce is broken when an assassin attacks the Elven king! Peace hangs by a thread as hatred and chaos begin to swallow the five races of the realm. Now a hero must stand tall and remind the races of the vows their ancestors pledged long ago. Maximus Pax is that hero. As a member of the Peacekeeper's guild, he's the only one with
Hex 2
Release Date: 2018-07-18
Make your way by clearing tiles as you jump your way to victory in this beautiful and unique puzzle game! Jump either one or two spaces in any of six hexagonal directions. In Hex 2 you'll encounter multiple different types of tiles, each one posing a new challenge more difficult than the last. It's up to you to choose the order in which you move, can you clear them all?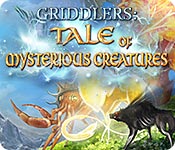 Griddlers: Tale of Mysterious Creatures
Release Date: 2018-07-10
Discover and epic world full of magical places in this fantastic puzzler! Visit every corner of the world of Orbis and meet the grandiose guardians of the elements while you explore vast deserts, ice fields, dark forests and mysterious oceans. Complete all puzzles to open the way to the power of Orbis! Enjoy wonderful graphics and atmospheric music while solving fun puzzles set in this fascinating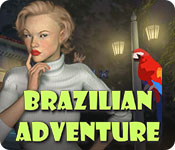 Brazilian Adventure
Release Date: 2018-07-10
Fly your not-so-trusty airplane down to elegant 1950s Rio and start an adventure that'll take you to the quaint historic town of Tiradentes. Encounter a cast of colorful characters - a pair of lovers from a bygone era, a beautiful young singer, a crooked former KGB man and his seductive sidekick. Can you solve the puzzles and turn a tragic lovers' tale into a story with a happy ending? Help the ri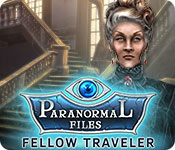 Paranormal Files: Fellow Traveler
Release Date: 2018-07-03
Elephant Games, the creative masterminds behind Haunted Hotel, proudly present an all-new thrilling series: Paranormal Files! A drive back to your parents is interrupted by a strange girl hitchhiking on the side of the road. Unfortunately, she's at the center of a paranormal phenomenon that's caused hundreds of disappearances along Route 39, and now you're one of them! Can you escape your fate, or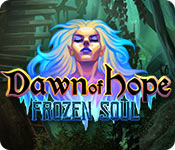 Dawn of Hope: Frozen Soul
Release Date: 2018-07-03
Mad Head Games presents the next thrilling installment of the Dawn of Hope series! The elite Society has mistreated your people for as long as anyone can remember. When your stone-cold adversaries mount a surprise attack, it's up to you to save your home! Your only hope is the Elven Queen. With danger around every turn, freeing her won't be an easy task. Nothing is as it seems in your quickly free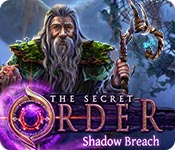 The Secret Order: Shadow Breach
Release Date: 2018-06-29
Sunward Games proudly presents another chapter in their classic adventure series The Secret Order! Sarah Pennington is back again, called in to help research a strange almanac that is sealing away an ancient power. Other powerful artifacts are being unveiled as well, and when one attaches itself to Sarah, she finds herself caught up in an ancient battle, one that will conclude when the almanac fin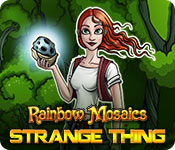 Rainbow Mosaics: Strange Thing
Release Date: 2018-06-29
After receiving a mysterious package, Kat witnesses a man getting kidnaped in the middle of the day! Could these strange events be related? Concerned for the man, Kat begins her own investigation. Help Kat reveal the contents of the mysterious package, find the missing man and learn who's behind the kidnapping in this rainbow-colored mosaic adventure!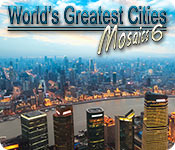 World's Greatest Cities Mosaics 6
Release Date: 2018-06-23
The popular World's Greatest Cities Mosaics returns with their sixth edition! Continue your World Adventure and visit some of the world's greatest cities as you play mosaic puzzles! While you journey around the globe you'll challenge yourself with three different types of mosaics puzzles. Relax with a soothing soundtrack as you discover fascinating facts about the greatest cities of the world.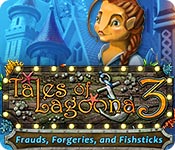 Tales of Lagoona 3: Frauds, Forgeries, and Fishsticks
Release Date: 2018-06-23
Return to Lagoona at the bottom of the sea for a new Hidden Object adventure! Once again, Poseidon Park is in trouble. Mayor Finn has disappeared, and Leona and Theo are desperate to save the park from the schemes of the crafty Mayor Peabody! Join a quirky cast of characters working together to save Poseidon Park. Collect tokens throughout Poseidon Park to enter the new arcade and earn gold to rep