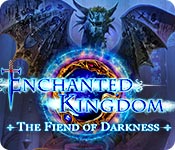 Enchanted Kingdom: The Fiend of Darkness
Release Date: 2018-09-22
Domini Games proudly presents the latest captivating installment in the Enchanted Kingdom series! Chaos has erupted in the Tar-Liss Empire! An ancient dragon has returned to take revenge on the Empire and transform all of humanity into dark creatures. Can you heal the residents of the Empire and put a stop to his evil plan, or will you find yourself his next victim? Find out in this exhilarating h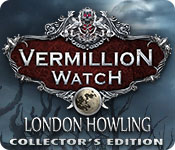 Vermillion Watch: London Howling Collector's Edition
Release Date: 2018-09-18
Eipix Entertainment presents a new spine-tingling case in the Vermillion Watch series! When a series of violent incidents point to a perpetrator that's both human and animal, it's time for the Vermillion Watch to jump into action! But the dark and foggy streets of 19th century London are hiding more than your run of the mill suspects, and the culprit could be closer than you think. Can you crack t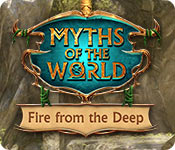 Myths of the World: Fire from the Deep
Release Date: 2018-09-15
Eipix Entertainment presents the next thrilling installment of the beloved Myths of the World series! Your childhood dreams of exploring the beautiful lands of Polynesia are coming true! But an emergency landing on an unfamiliar island swiftly changes your plans. You're quickly swept into a dangerous race against the clock when an artifact is stolen from the locals, threatening to awaken an ancien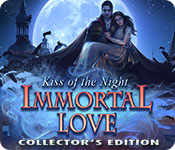 Immortal Love: Kiss of the Night Collector's Edition
Release Date: 2018-09-15
Big Fish Editor's Choice! This title was selected for its exceptional quality and overwhelmingly positive reviews from our Game Club beta testers. 4 Friends Games presents the latest addition to the Immortal Love series! When your beloved falls ill, you'll do anything to save her. You quickly discover that the price is much higher than you thought when you awake to find yourself in a coffin and yo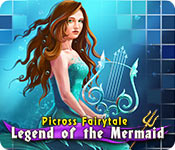 Picross Fairytale: Legend Of The Mermaid
Release Date: 2018-09-12
The ocean hides many secrets, riddles and myths. On this journey, you'll travel from the distant middle ages to an underwater world alongside the Mermaid and the Woodcutter to solve the mystery of the disappearing siren voices! Picross Fairytale: Legend of the Mermaid is an exciting adventure for fans of puzzles and fairy tales. Complete many quests and explore secret underwater kingdoms while com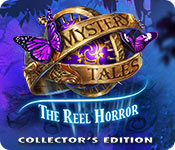 Mystery Tales: The Reel Horror Collector's Edition
Release Date: 2018-09-12
Domini Games presents the next exciting chapter of their classic Mystery Tales saga! Your good friend Officer Jefferson needs your help! Use your paranormal powers to track down his sister Maya and colleges in an abandoned cinema before the ghostly director makes them the star of his latest film. Hold onto the edge of your seat for this spooky hidden-object puzzle adventure game!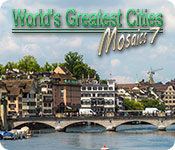 World's Greatest Cities Mosaics 7
Release Date: 2018-09-07
The next installment of World's Greatest Cities Mosaics is here with more colorful nonogram puzzles set in the greatest cities around the world! Play 3 different types of mosaics puzzles that challenge and amaze! Learn interesting facts about the cities you visit as you play.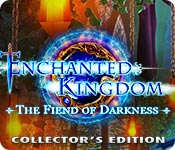 Enchanted Kingdom: The Fiend of Darkness Collector's Edition
Release Date: 2018-09-07
Domini Games proudly presents the latest captivating installment in the Enchanted Kingdom series! Chaos has erupted in the Tar-Liss Empire! An ancient dragon has returned to take revenge on the Empire and transform all of humanity into dark creatures. Can you heal the residents of the Empire and put a stop to his evil plan, or will you find yourself his next victim? Find out in this exhilarating h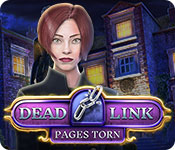 Dead Link: Pages Torn
Release Date: 2018-09-05
After receiving an invitation to visit her sister Amanda, Ellen is horrified to find that her sister has been murdered. It's up to Ellen to bring the killer to justice, but she's about to become tangled in mysterious forces she couldn't have foreseen in her darkest dreams. While following clues her sister left behind, Ellen starts hearing her sister's voice inside the manor, calling her name! With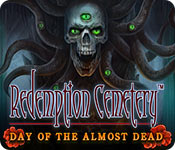 Redemption Cemetery: Day of the Almost Dead
Release Date: 2018-09-04
Amax Interactive brings you the latest chilling installment of the Redemption Cemetery series! When Santa Muerte calls to you for help, you rush to her aid. When you arrive to the cemetery, you find the powerful spirit preparing for a fight to save the world. An evil deity wants to turn your home into the land of the dead, and only you can stop him! Do you have what it takes to save souls from his