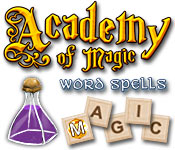 Academy of Magic - Word Spells
Release Date: 2018-04-06
Use your magical powers and wisdom to become a Grand Master in this unique word game of magic and knowledge. Your goal is to make the longest possible words on a lettered-tile board, to collect points and increase your magic level from a Training Apprentice to a Grand Master of Magic. The Magic Spells you will learn in the game will help you in difficult times. Beware though! Black Obsidian Tiles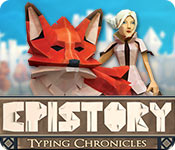 Epistory: Typing Chronicles
Release Date: 2018-04-06
Epistory immerses you in an atmospheric action/adventure game where you play a girl riding a giant fox who fights an insectile corruption from an origami world. As you progress and explore this world, the story literally unfolds and the mysteries revealed. Epistory is a typing game that tells the story of a writer lacking inspiration. You play the muse, tasked with helping her finish her book Epis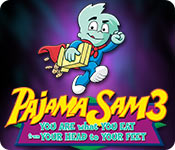 Pajama Sam 3: You Are What You Eat From Your Head to Your Feet
Release Date: 2018-04-06
Pajama Sam chases down some snickering cookies, only to find himself in the midst of a food squabble! The fats and the sweets are taking over Mop Top Island and an emergency peace conference has been called, but four of the delegates are missing! Now, it's your turn to spring into action to help Pajama Sam find the missing delegates, put a stop to the sticky quarrels, bring peace to Mop Top Island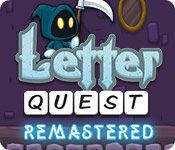 Letter Quest: Remastered
Release Date: 2015-10-05
Letter Quest is a turn-based RPG where players attack monsters by spelling words. But be careful, the monsters can fight back by creating different letter tiles such as poison, plague, stone, and whirlwind. They can even steal your health, heal themselves, use critical attacks and much, much more! Help the adorable grim reapers Grimm and Rose defeat monsters, ghosts, evil bunnies and more using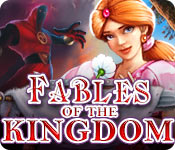 Fairy Kingdom
Release Date: 2015-03-28
A once beautiful Kingdom lies in ruins after being attacked by an evil Sorcerer. He has destroyed everything and has kidnapped the beloved Princess. The King turns to a brave young man to help rescue his daughter. Embark on an exciting mission to rescue the Princess! Help restore the Kingdom and enjoy an exciting simulation game. Can you help the hero on his challenging quest? Discover Fairy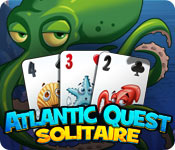 Atlantic Quest: Solitaire
Release Date: 2015-03-26
A strong hand of cards and a mind as sharp as a swordfish's, well, sword is all you need for Sharky's and Clowny's latest romp! Join the two jolly friends on their quest to solve exciting maritime comic-style solitaire levels and help them defeat sinister bosses. Juicy rewards await you in the deep sea casino! Help Sharky and Clowny in their card battle against the forces of evil!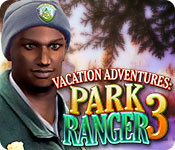 Vacation Adventures: Park Ranger 3
Release Date: 2015-03-25
Join the newly promoted Senior Ranger for another truly sensational Vacation Adventure in the great outdoors! Explore Pinecreek's fabulous new features and facilities including the Visitor Village and Log Cabins, Campground for Tents and RV's, the General Store and Mounted Ranger Stables. Walk through Arrowhead Arch, along the Apache Trail and Cherokee Rapids. Check everything o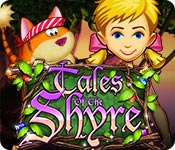 Tales of the Shyre
Release Date: 2015-03-10
Tales of the Shyre is a unique mash-up of time management and bubble shooting gameplay! Twins, Daisy and Danny learn of an evil force that has destroyed a magical fountain and scattered its pieces throughout the land. Help the twins as they take on the task of finding the pieces in order to restore the fountain.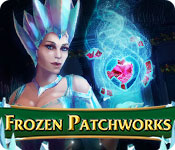 Frozen Patchworks
Release Date: 2015-02-19
The most magical night of the year is coming... today! Feel the atmosphere of an unforgettable Christmas night and start your exciting adventure with Frozen Patchwork! Journey through a Frozen Christmas world and complete all the puzzles. Earn as many keys as you can and unlock new worlds! Can the great Queen of the Frozen Kingdom restore the magical amulet? Will the magic have time to work befor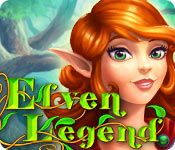 Elven Legend
Release Date: 2015-02-05
While traveling the world, you discover the destroyed Elven Kingdom. An evil witch has captured the royal family and disappeared into the dark lands of the north! Princess Aerin has asked for your help to restore the kingdom and save her parents from captivity. Meet creepy monsters, defeat scary beasts and meet new friends as you help Aerin find the strength to banish the witch from the Elven King