Maggie's Movies: Second Shot Walkthrough, Guides and Tips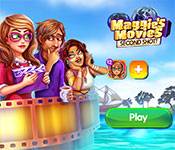 Maggie's Movies: Second Shot Walkthrough, Guides and Tips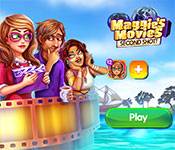 Maggie's Movies: Second Shot Walkthrough, Guides and Tips

Order: Managing a movie set is all about efficiency, crew members will ask you for items. Click or tap on the required item to pick it up.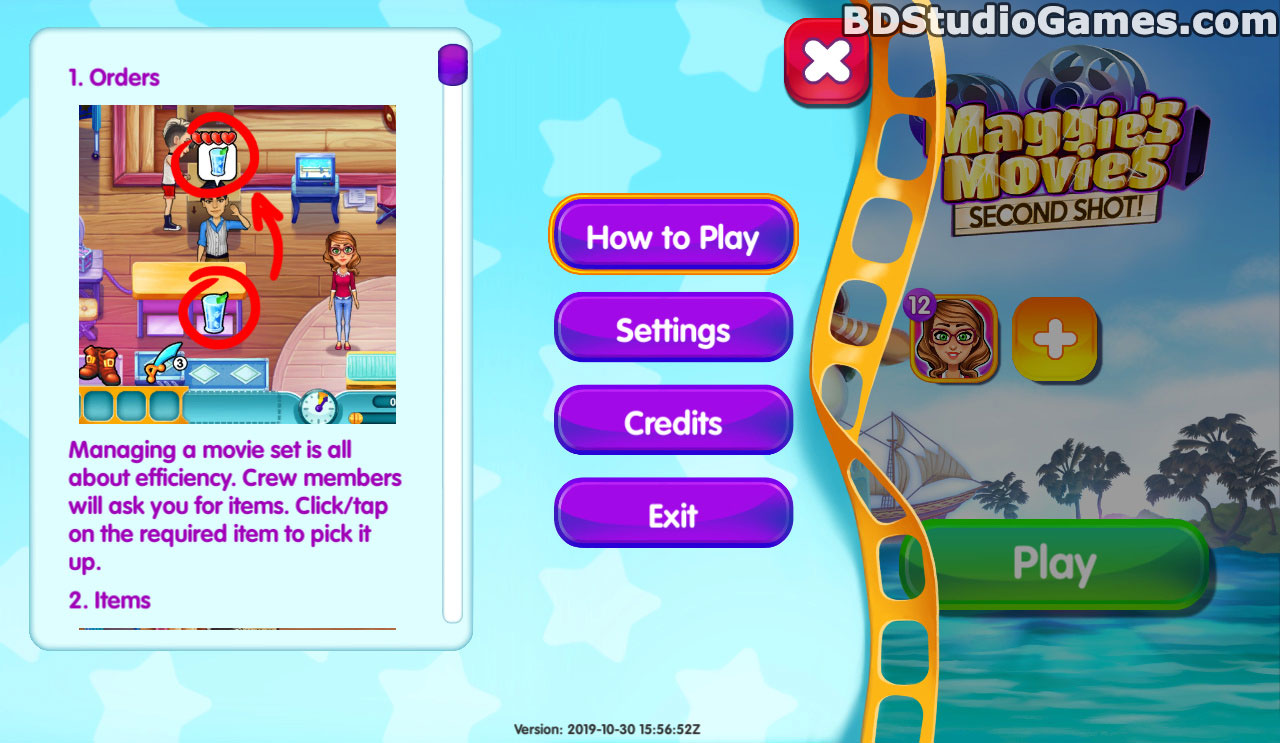 Items: Items you have picked up will appear in your inventory. Deliver them by clicking /tapping on the crew member.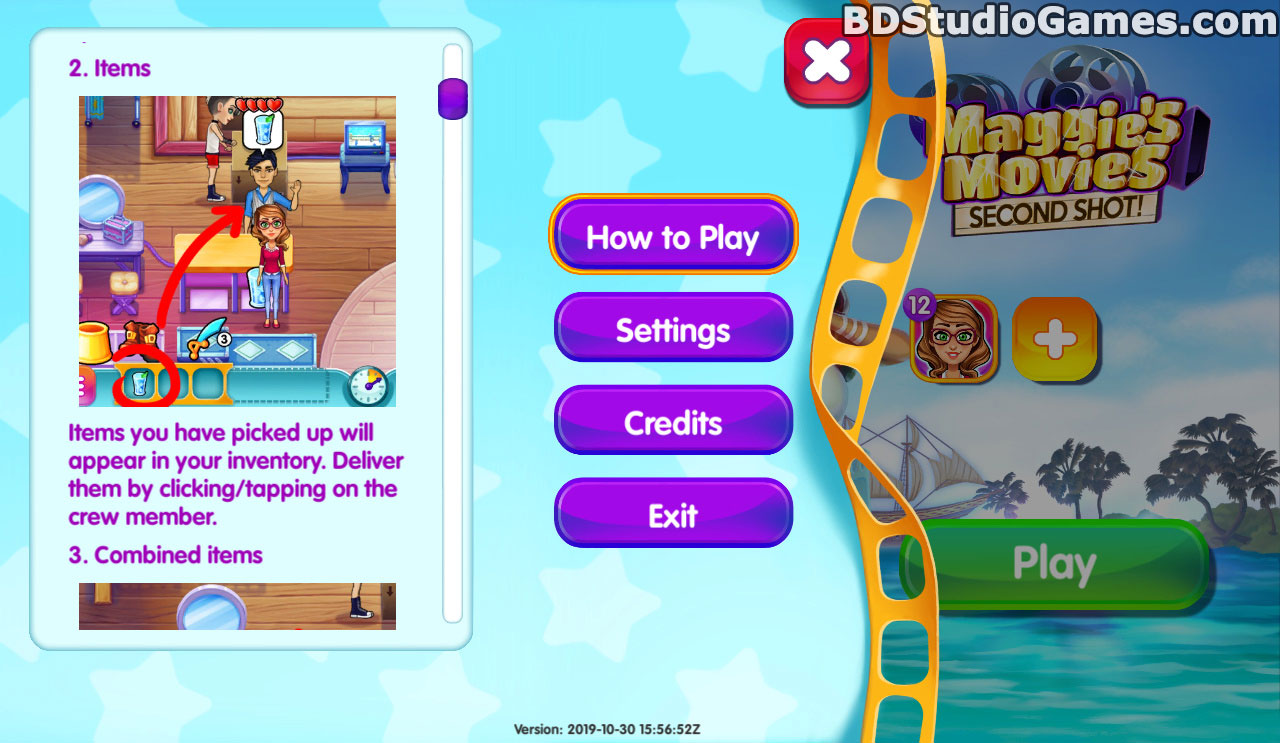 <![if gt IE 9]>
<![endif]>
Combined items: Some items are assembled from parts. Collect the parts by clicking them left to right or top to bottom.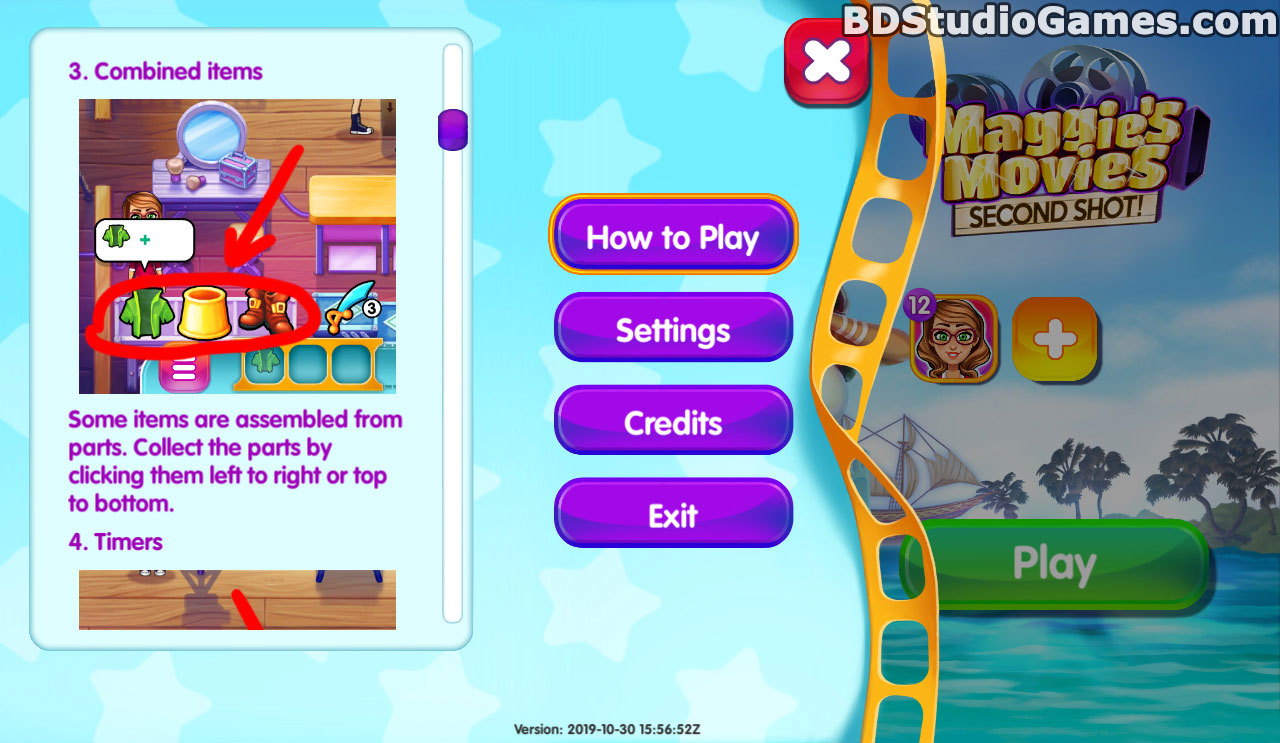 Timers: Some items need some time to prepare, afterclicking /tapping them, you have to click/tap them again when the pointer is in the green field.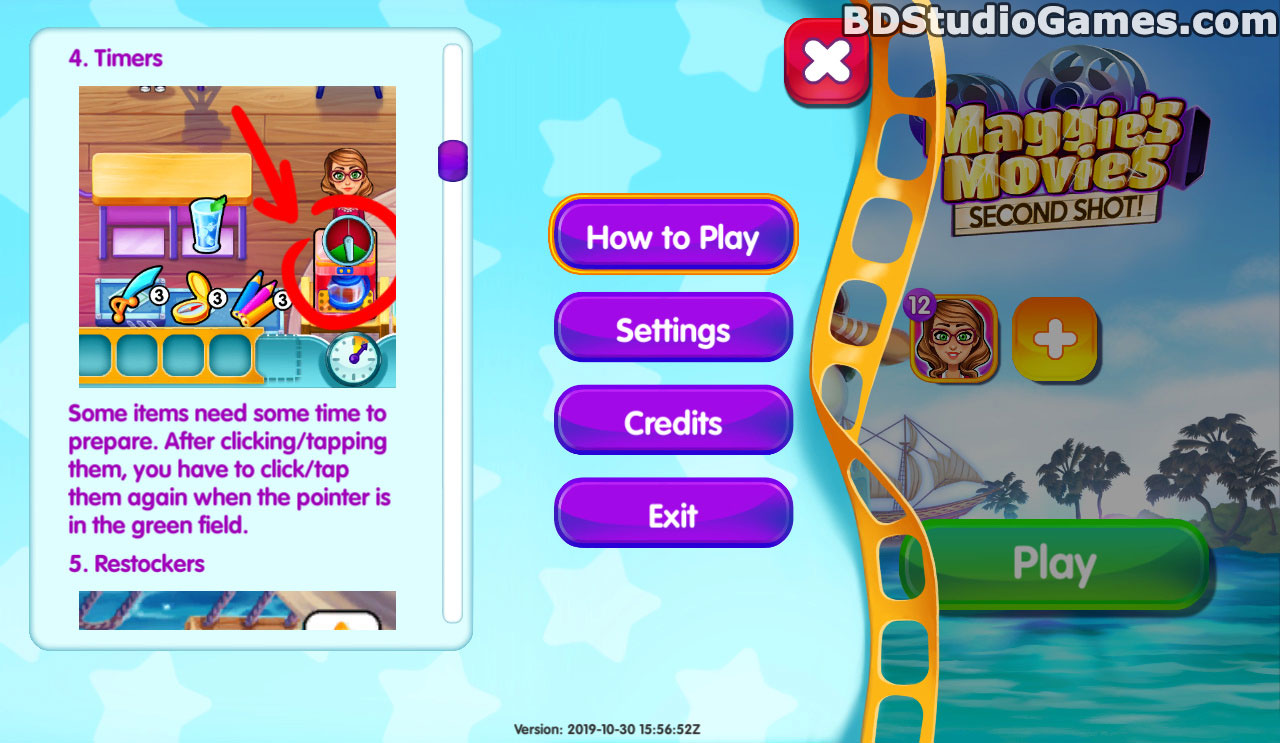 <![if gt IE 9]>
<![endif]>
Restockers: Some items have limited stock, restock by clicking the storage area.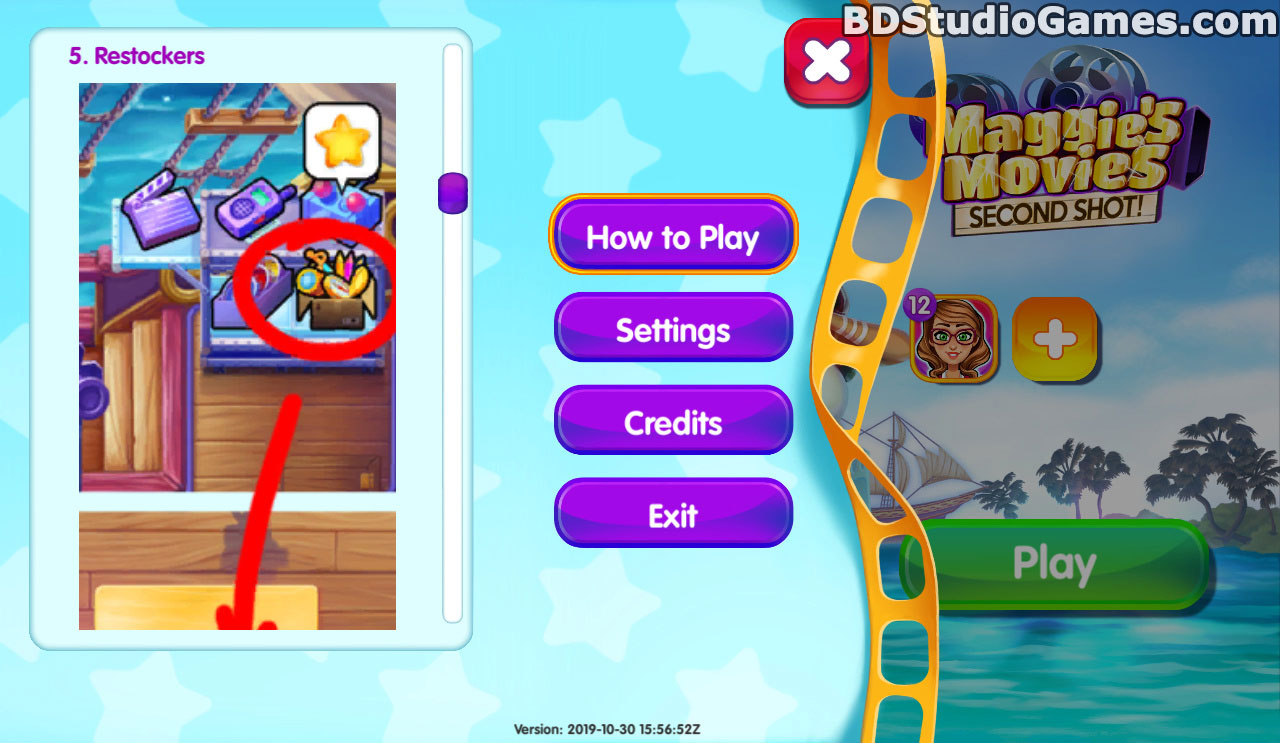 Tray: Inventory space is limited, to get rid of an unnecessary item, click/tap on it in your inventory.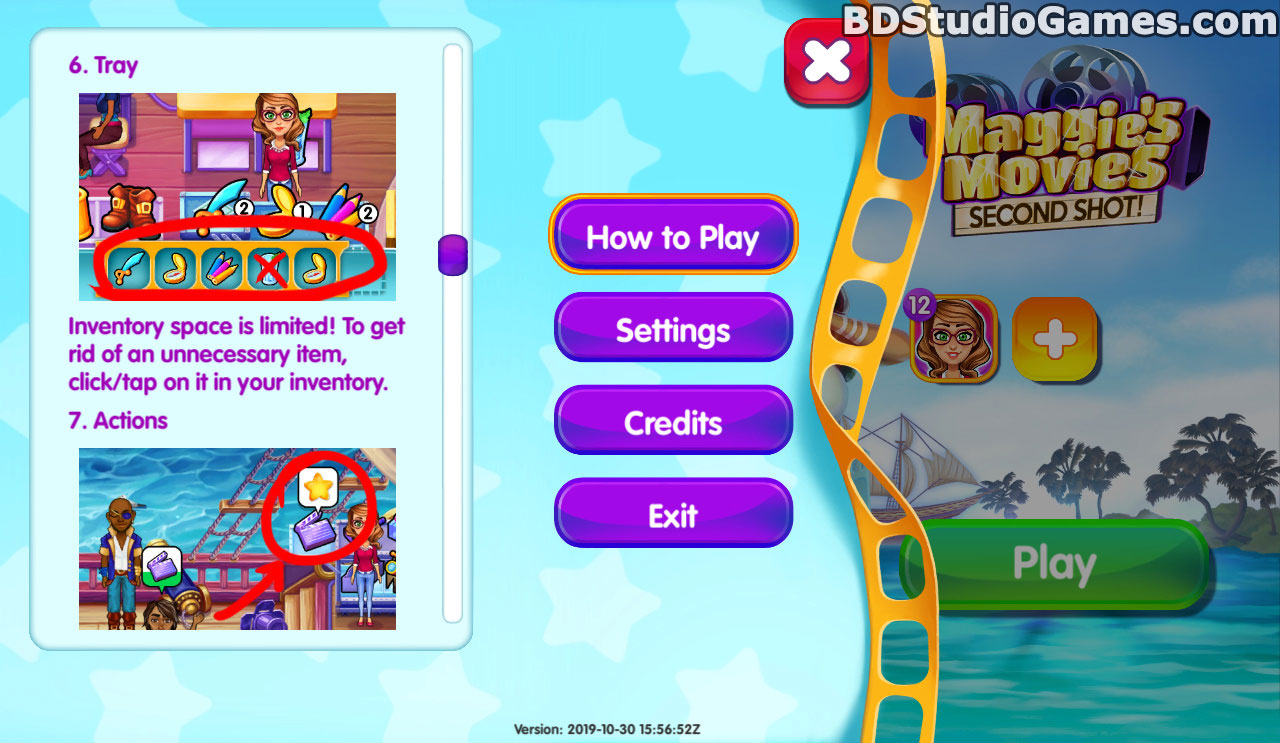 <![if gt IE 9]>
<![endif]>
Actions: Sometimes a crew member will ask you to perform an action, tap/click on the item marked with a star, you don't have to deliver anything.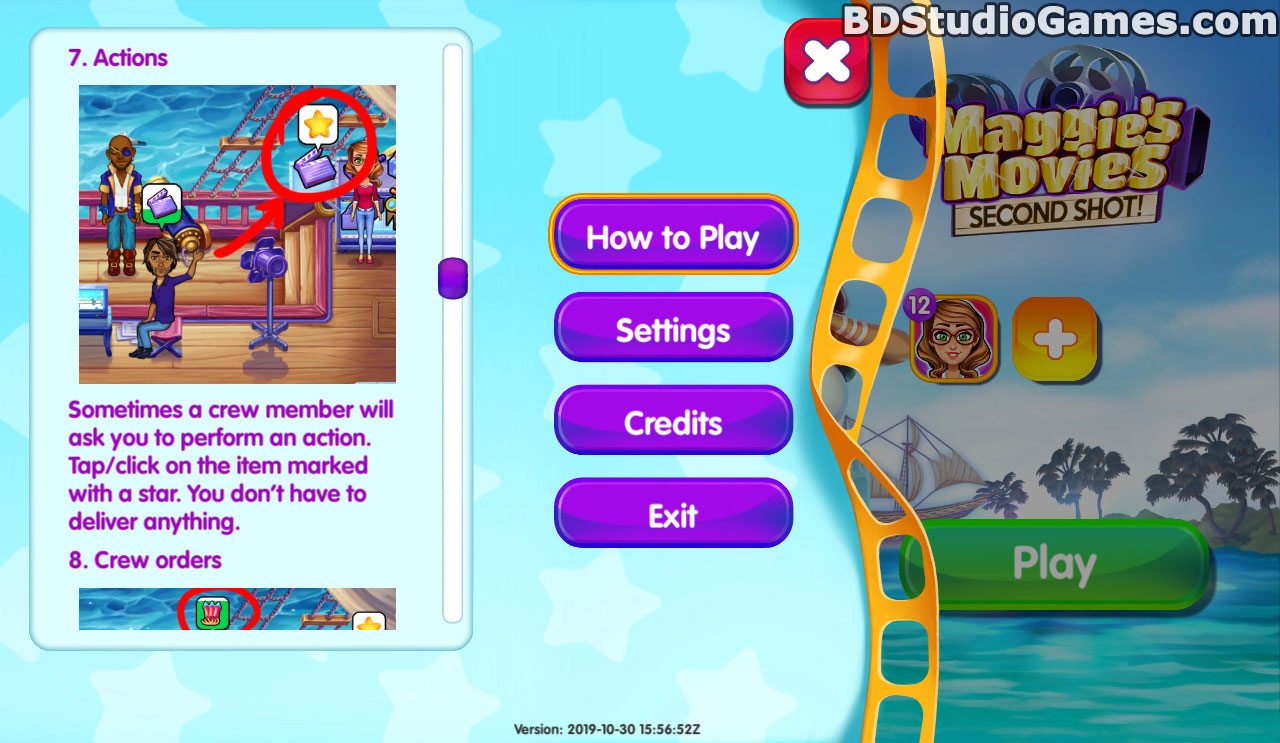 Crew orders: Crew members need special attention while on the shoot, these requests will time out if you don't respond fast enough, some of the crucial set orders require you to play a minigame to complete the task, these are marked with blue timer.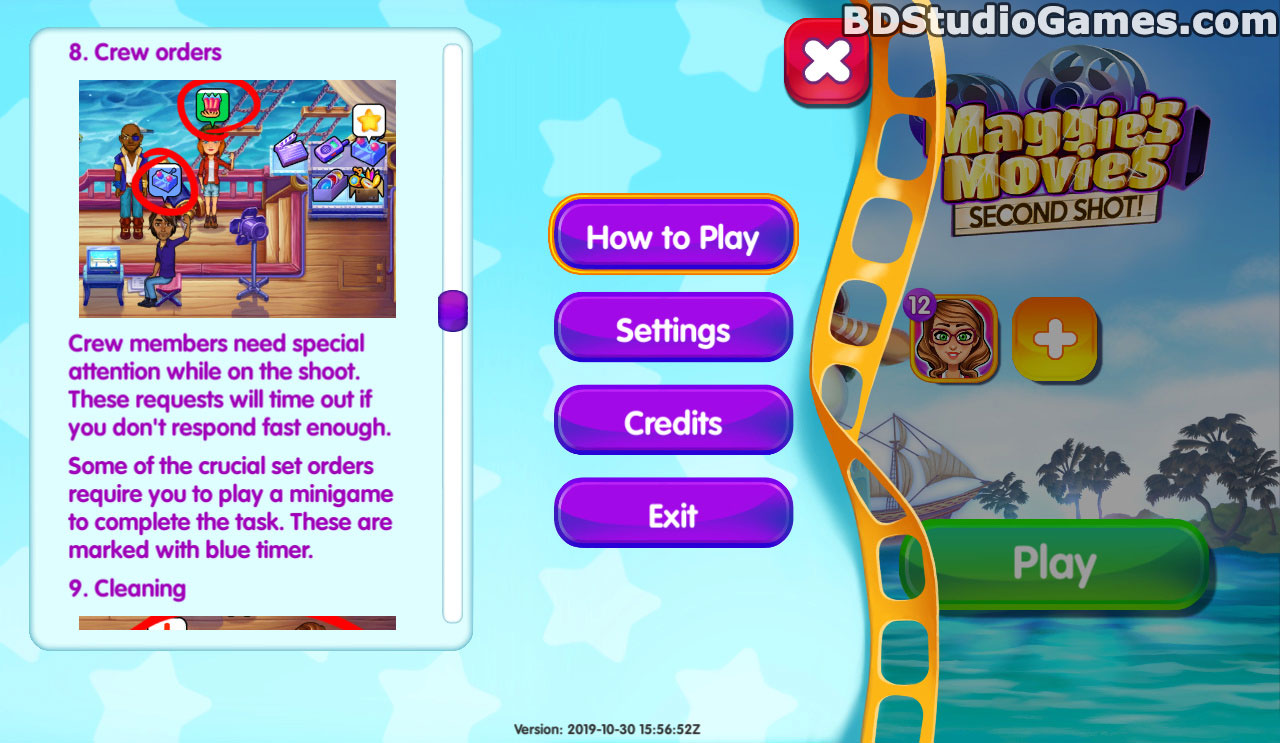 <![if gt IE 9]>
<![endif]>
Cleaning: Some stations become messy(and unusable) after someone uses them, tap/click them to clean them up.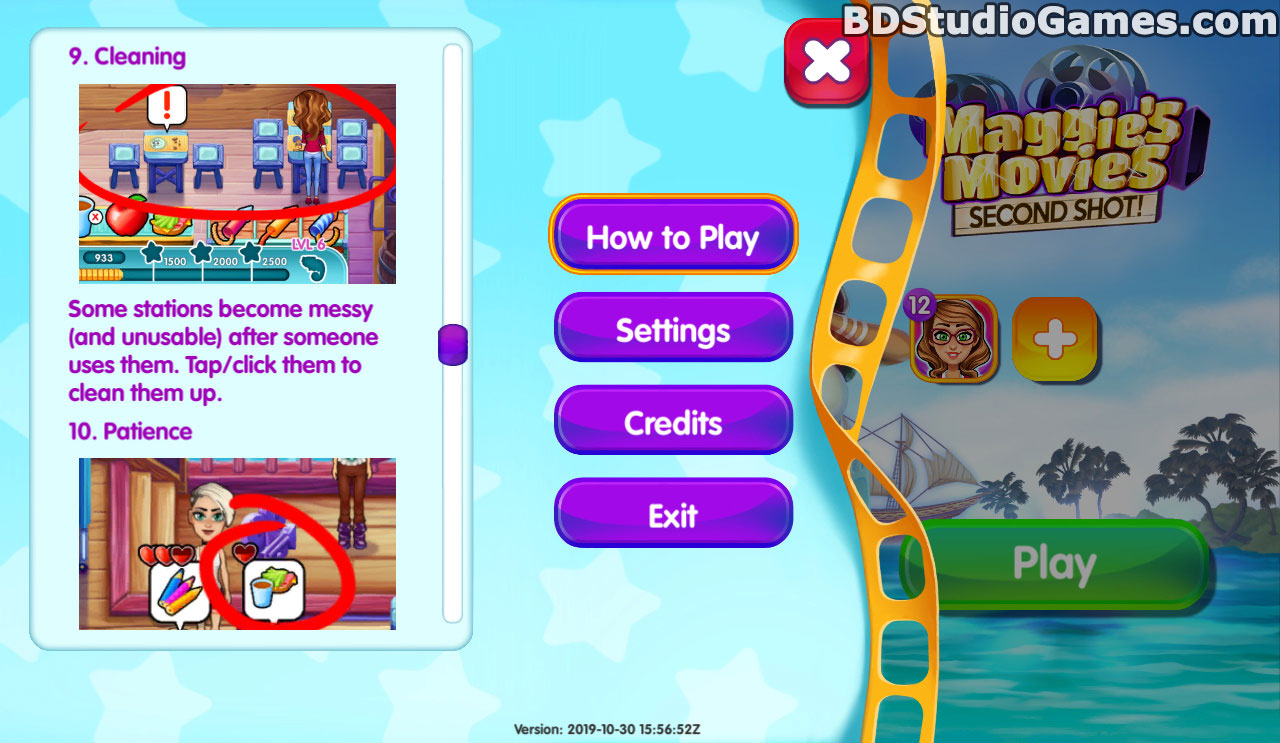 Patience: Customer patience is represented by hearts, if you let the hearts run out, they will leave and you may fail the level.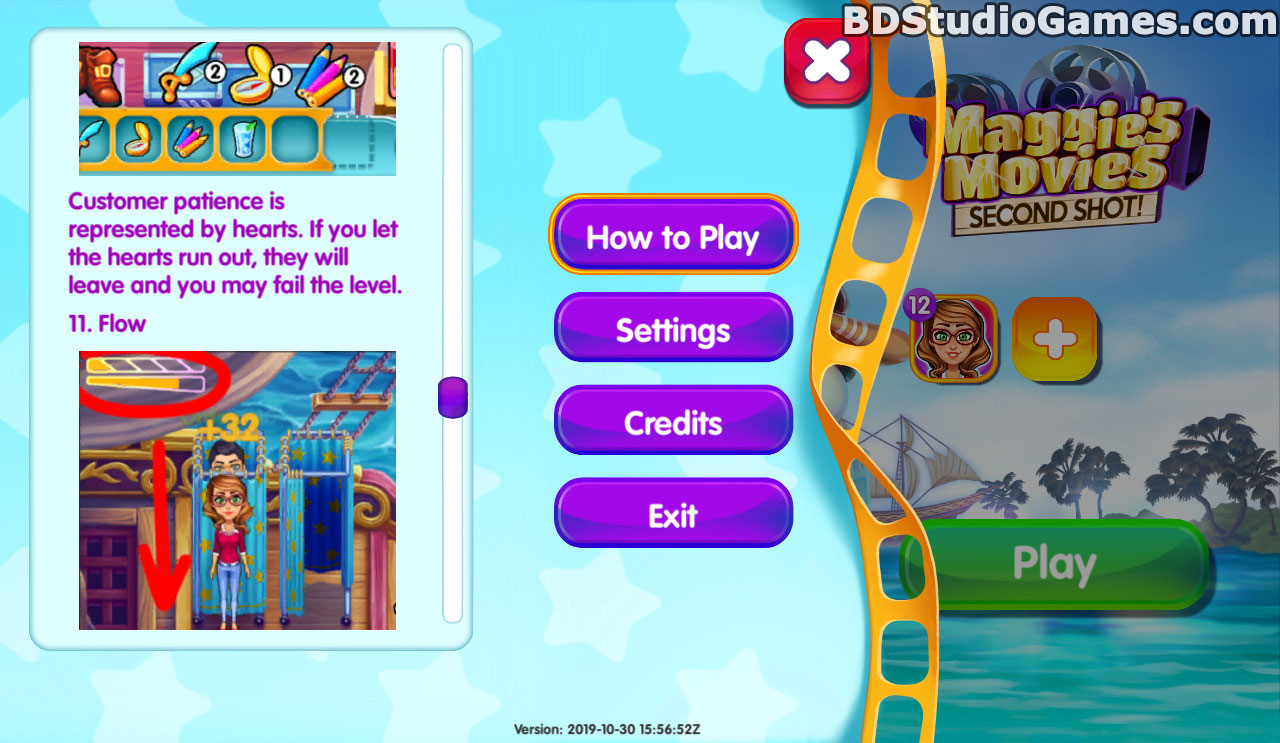 <![if gt IE 9]>
<![endif]>
Flow: The flow meter fills as you fulfill customer orders, when it is completely full, you'll earn maximum flow bonus points, after you achive maximum flow, the flow meter will reset to zero, cleaning stations does not impact the flow meter.
Tip: Save cleaning stations for when the flow meter resets and stack your customer orders to get the most bonuses.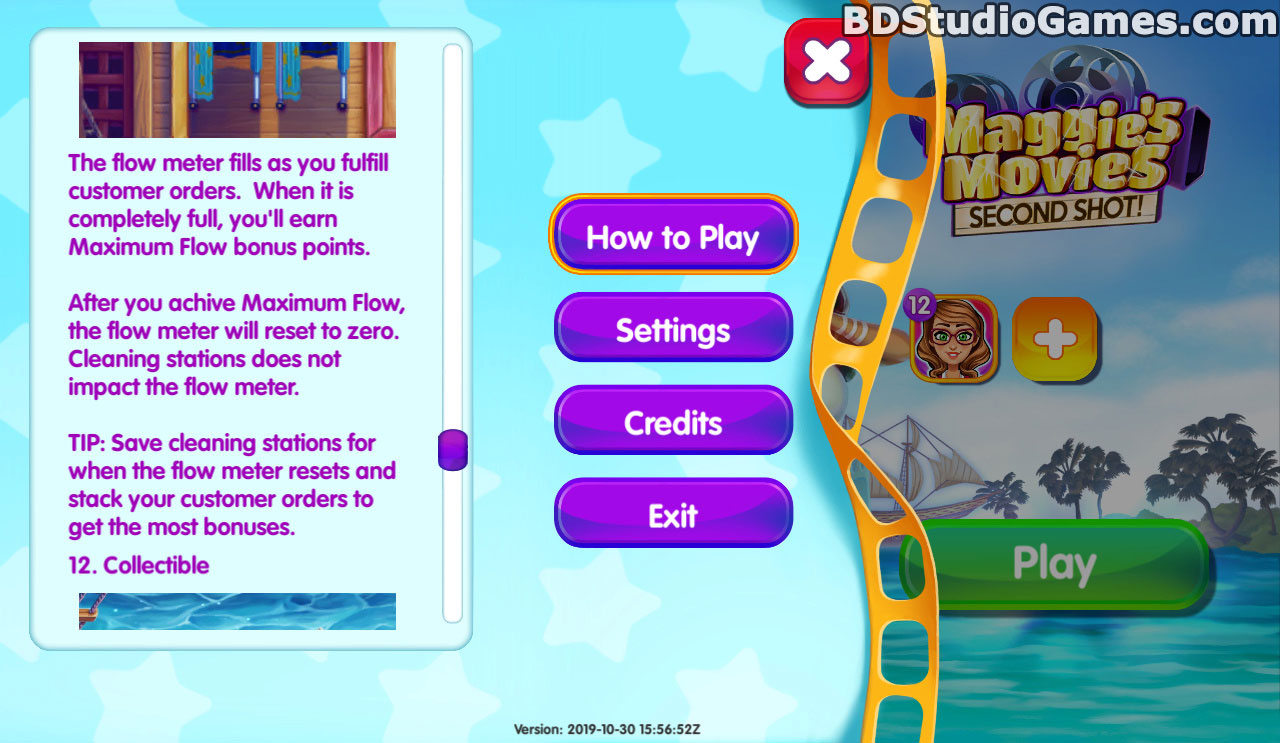 Collectible: Sam's chameleon Leon is a well-known escape artist, be sure to catch him for additional points.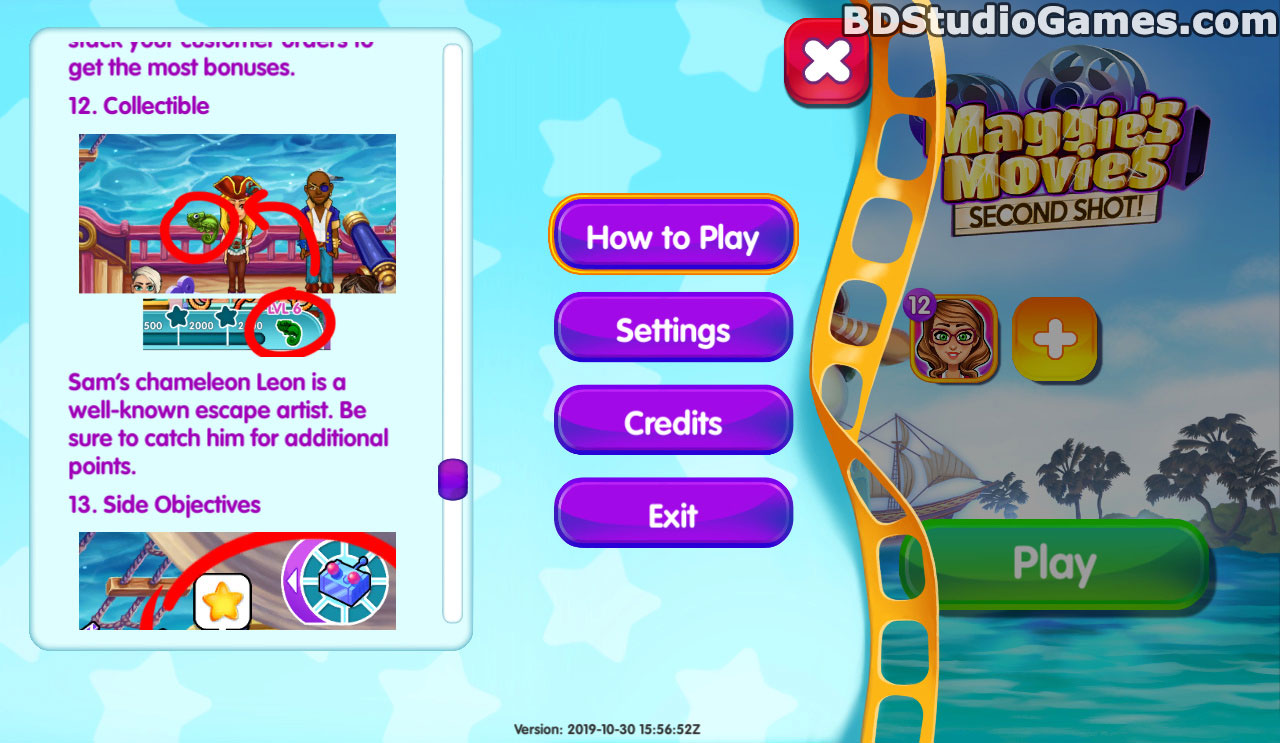 <![if gt IE 9]>
<![endif]>
Side Objectives: Each level has a side objective, completing the side-objective is the only way to earn 3 stars, you can check the details by clicking on objective icon.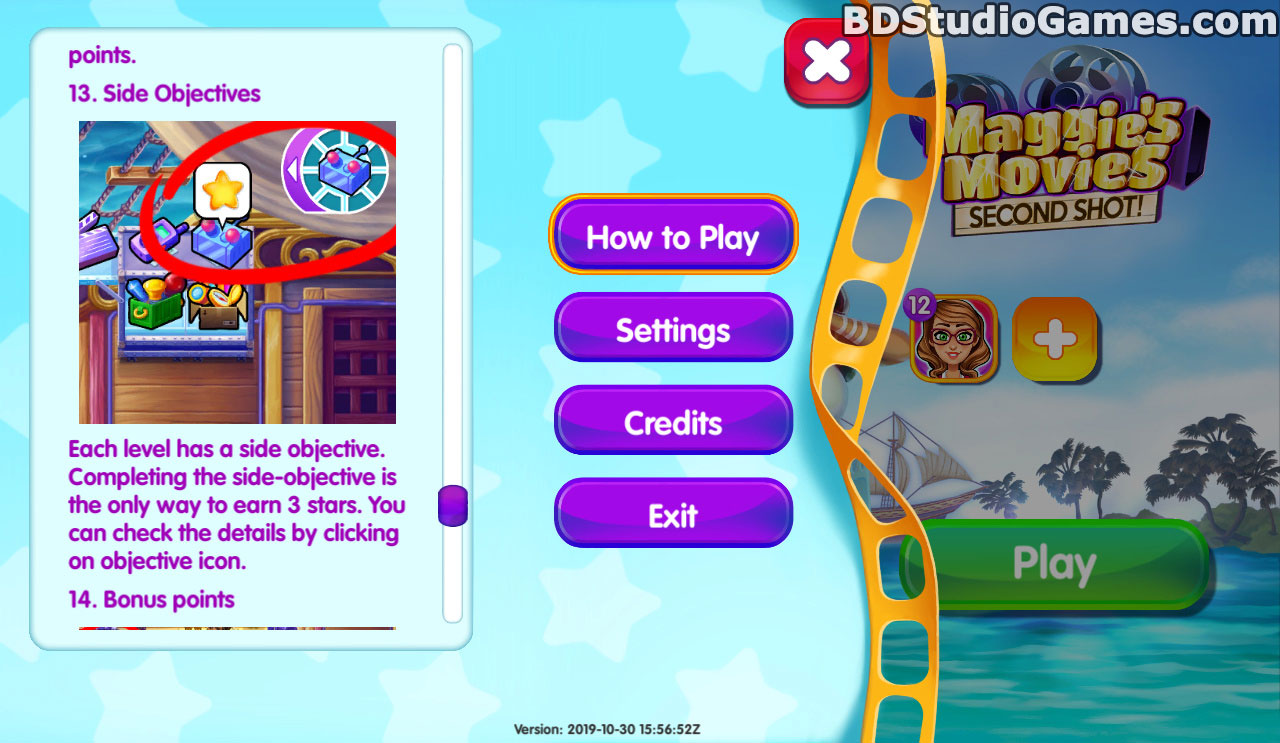 Bonus points: There are several ways to earn bonus points. Deliver a full order. Deliver all the items in an order bubble at the same time. Perform the same type of action in a row. Cleaning or fulfilling orders award bonus points. Restocking and collecting order items will break the chain. All clean. Make sure all of the stations are clean when the last customer leaves. Full Stock. All of the restockable items must have full counts when the last customer leaves. Filling flow Meter. Try to earn Maximum Flow for the most number of bonus points.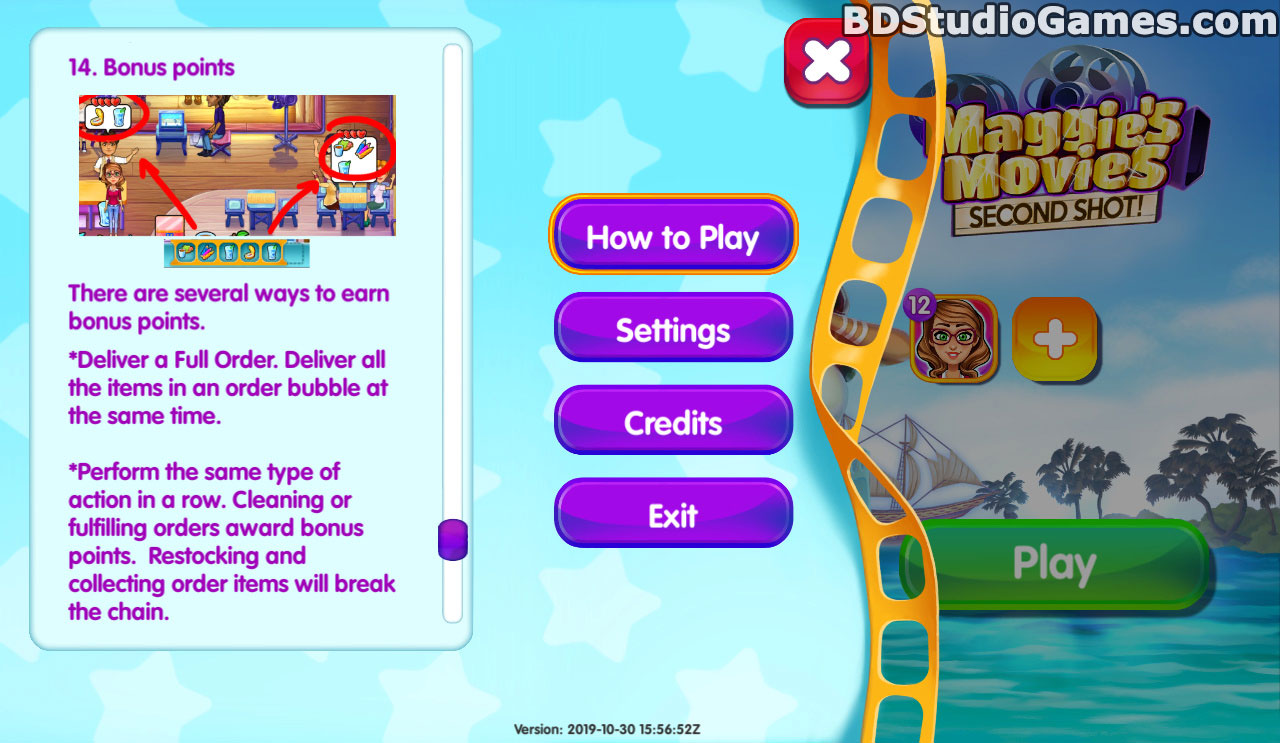 <![if gt IE 9]>
<![endif]>
Challenges: Special levels don't award money, only crystals, they may have some weird rules.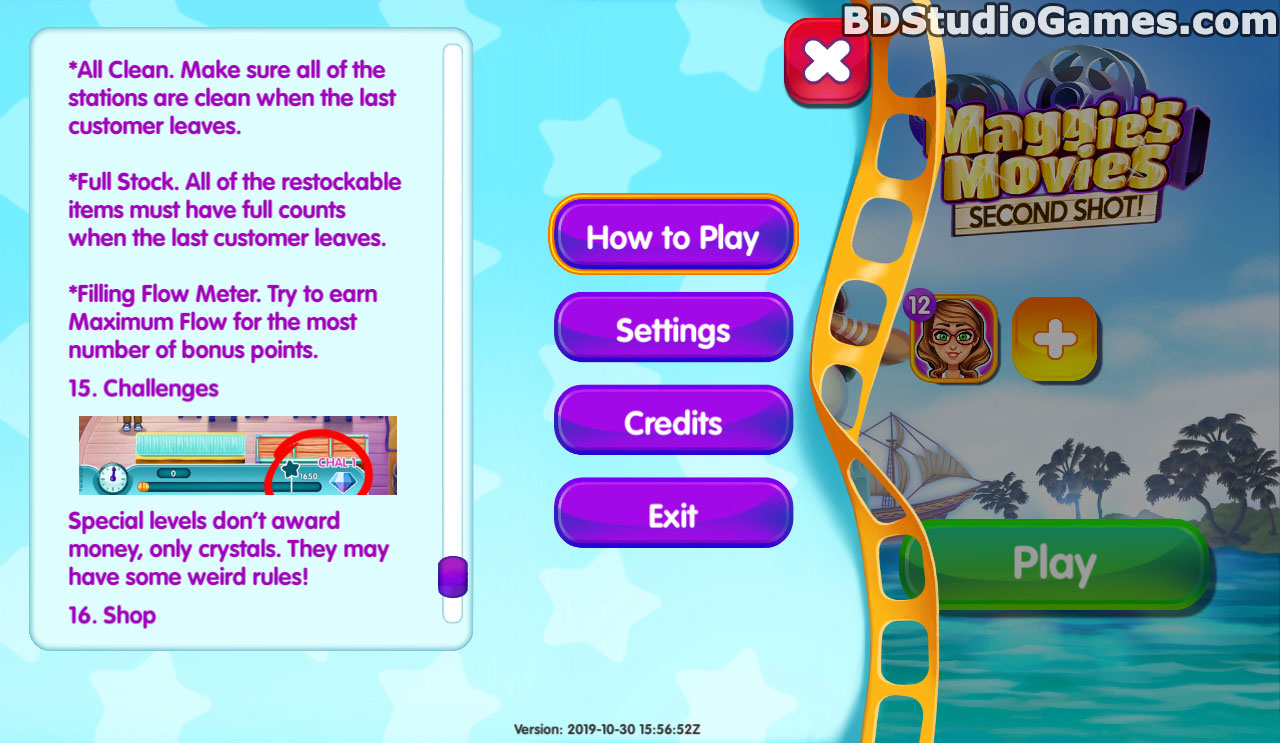 Shop: Stars you earn on story levels award you money, you can spend it to buy useful set upgrades in the shop menu before each level.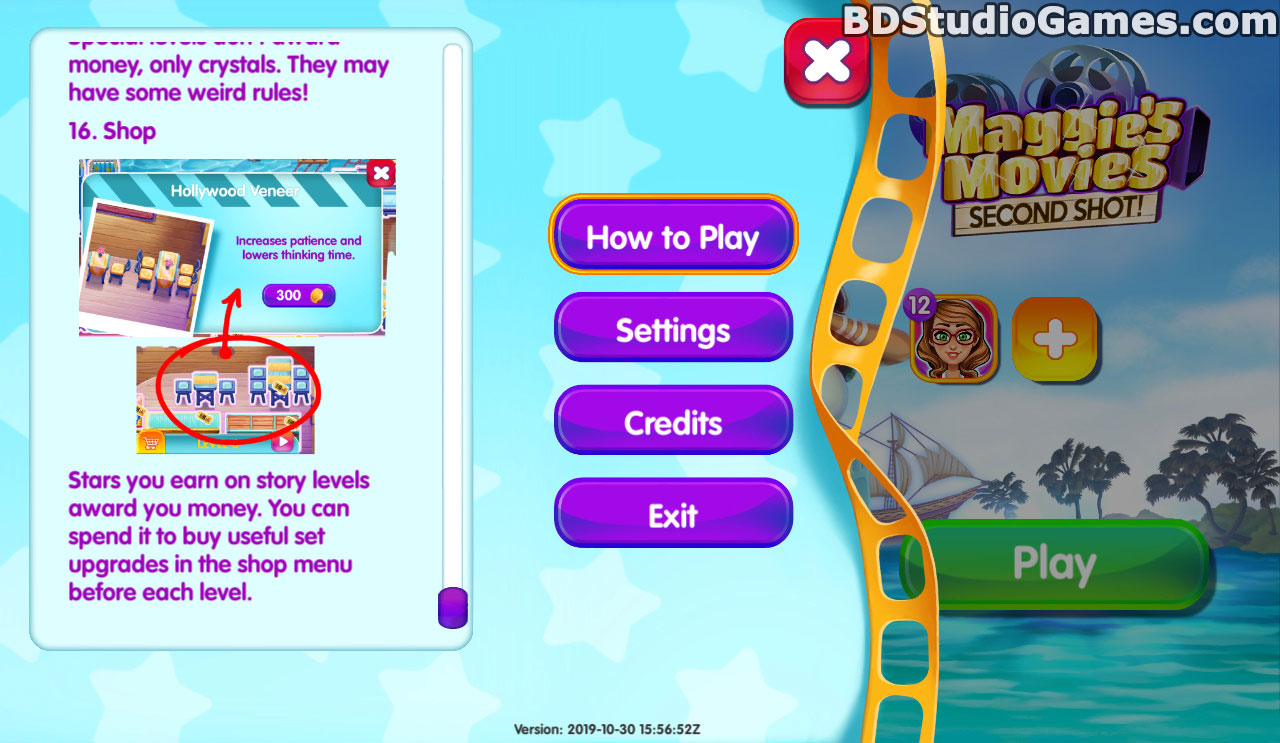 Receive Emails When Maggie's Movies Series Has New Game Released
Sign-up to get informed when the Maggie's Movies series has new game released with BD Studio Games' FREE bi-weekly newsletter.
<![if gt IE 9]>
<![endif]>
<![if gt IE 9]>
<![endif]>
<![if gt IE 9]> <![endif]>