Calavera: Day of the Dead Walkthrough 3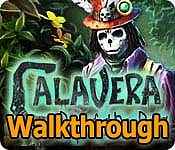 Calavera: Day of the Dead Walkthrough 3
* OS: Windows 7 / Vista / XP
* CPU: Pentium 3 1.0 GHz or Higher

Calavera: Day of the Dead Walkthrough 3 Screenshots, Videos: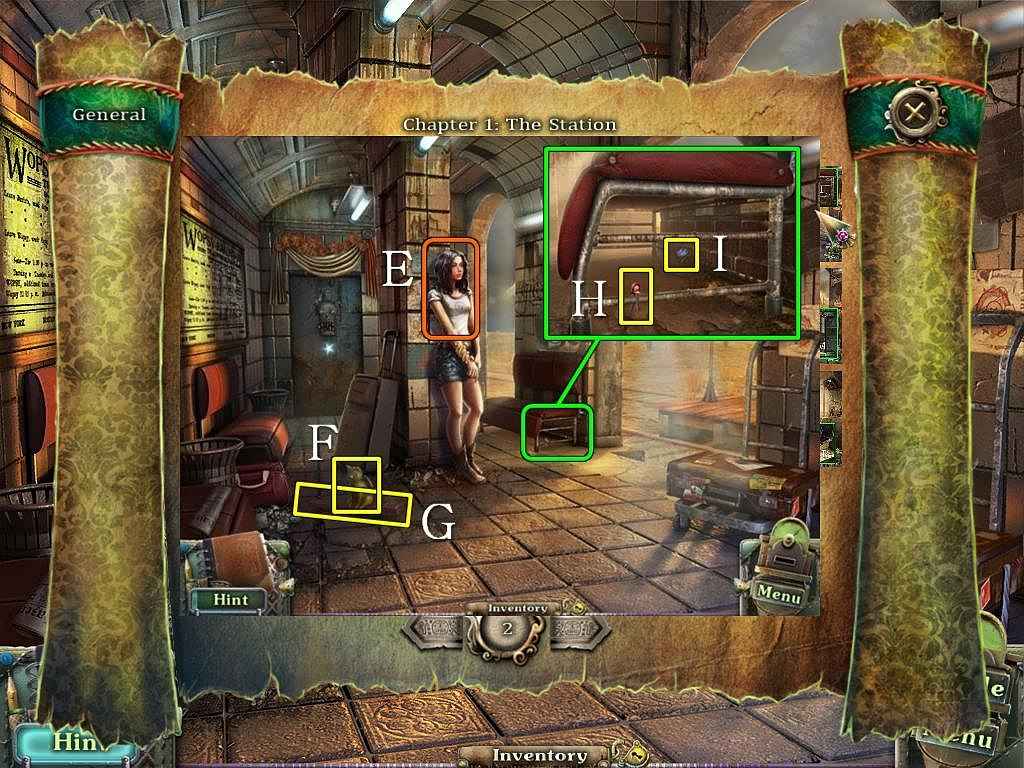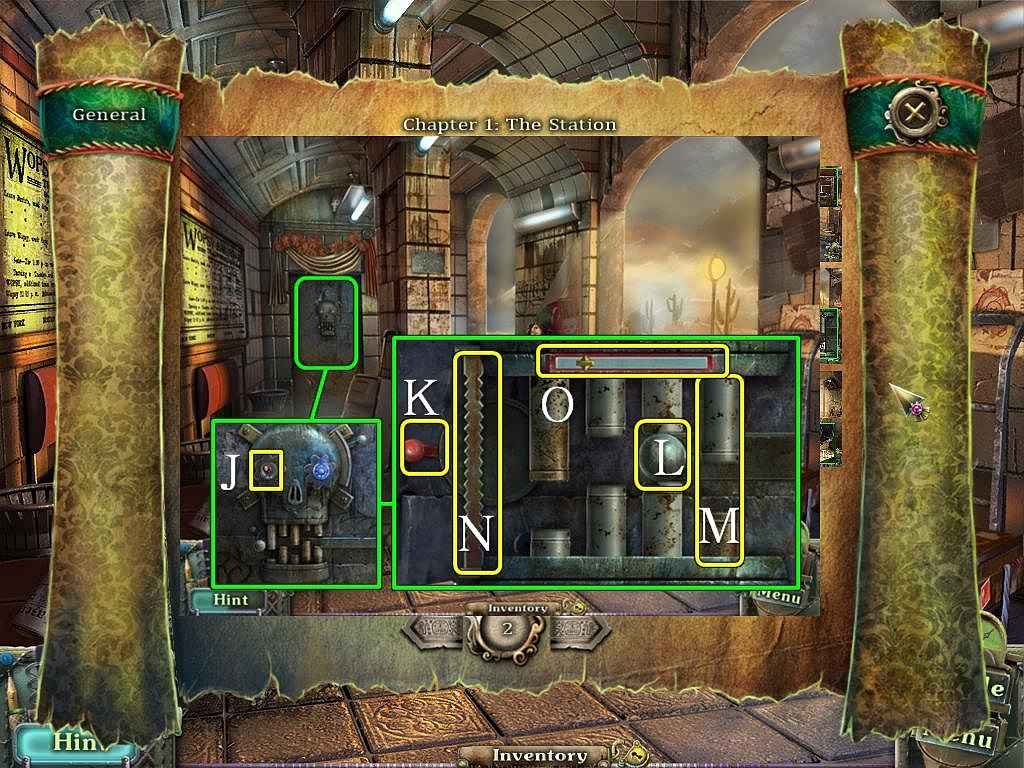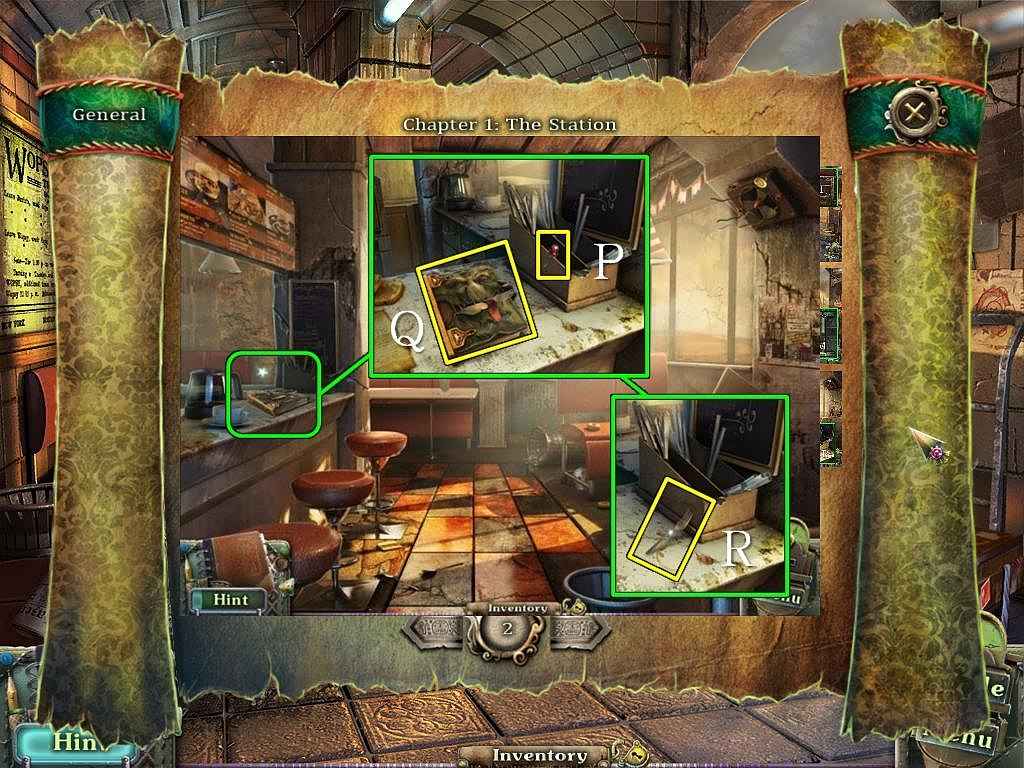 Follow our crystal clear walkthrough and helpful tricks to get you through the rough spots!
Click the button to download full walkthrough.
Pick up the TOY CAT (F) and the CHAIR LEG (G).
Look under the bench; pick up the first DIODES (1/7) (H) and use the CHAIR LEG to get the EYE (I).
'Zoom into the door; take the DIODES (2/7) (J) and put the EYE in the eye docket to activate a mini-game.
Use the lever (K) to Move the bott (L) and metal pins (M) up and down the bolt can slide backward through the gaps in the pins.
The bolt may never touch the jagged metal bar (N).
The slider (0) shows how much time you have left Go through the doopt
Zoom into the counter; take the DIODES (3/7) (P) and pick up the book
M
Pick up the FORK (R), Walk down.
jSoUc toCatalina (E).