Grim Facade: Cost of Jealousy Walkthrough 3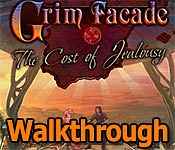 Grim Facade: Cost of Jealousy Walkthrough 3
* OS: Windows 7 / Vista / XP
* CPU: Pentium 3 1.0 GHz or Higher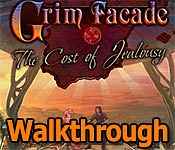 Grim Facade: Cost of Jealousy Walkthrough 3
* OS: Windows 7 / Vista / XP
* CPU: Pentium 3 1.0 GHz or Higher

Grim Facade: Cost of Jealousy Walkthrough 3 Screenshots, Videos: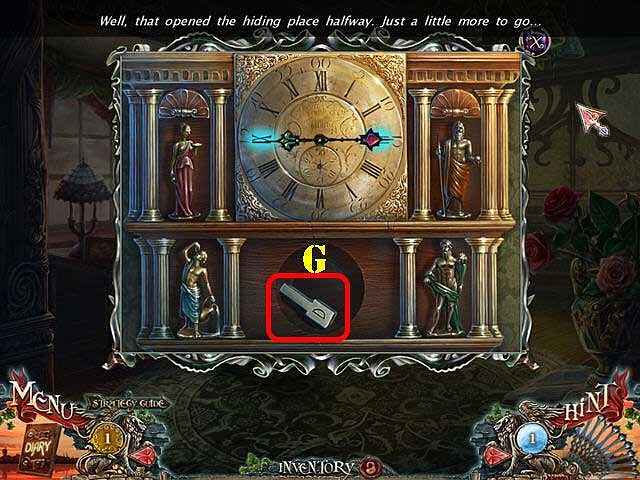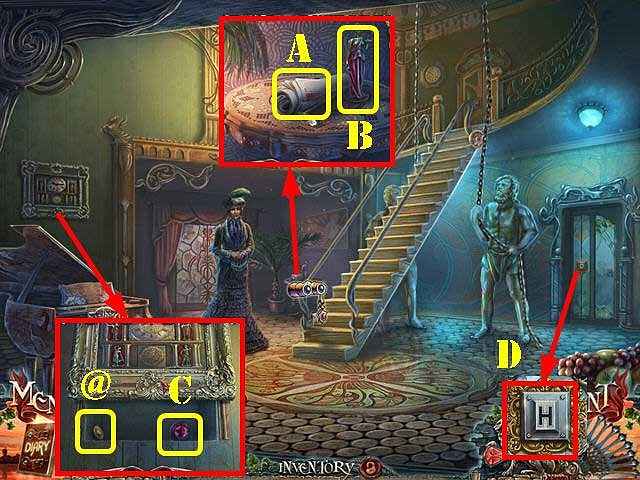 <![if gt IE 9]>
<![endif]>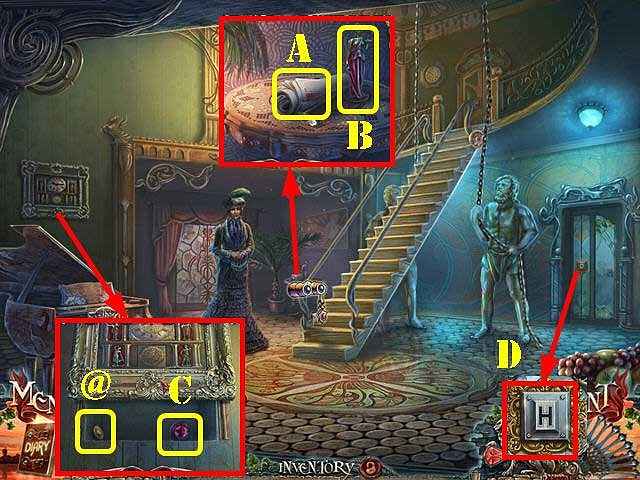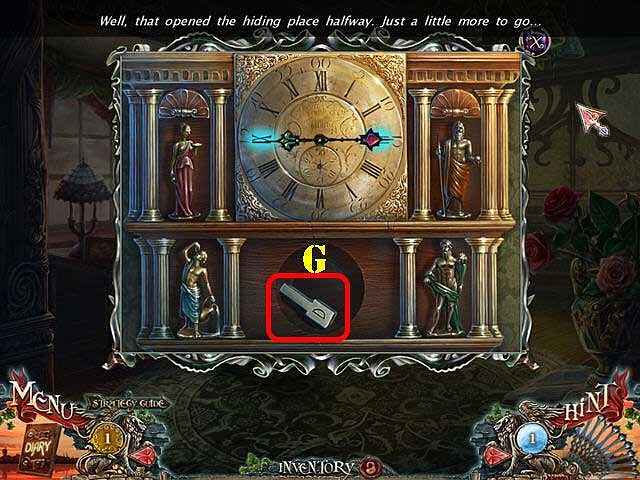 <![if gt IE 9]>
<![endif]>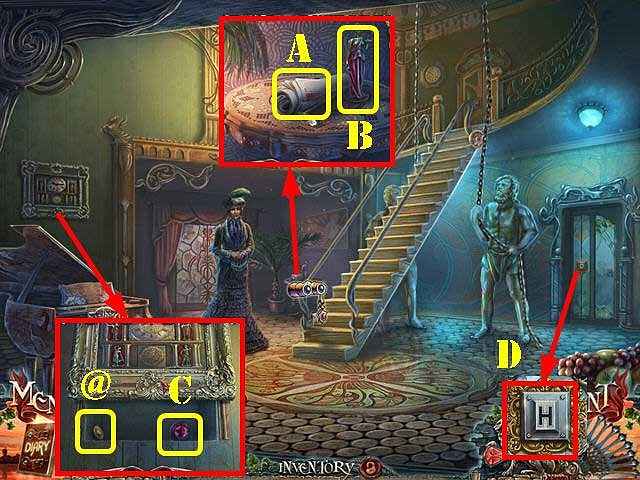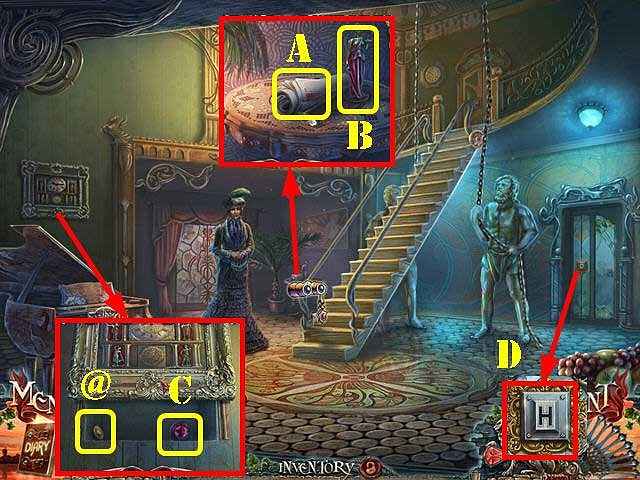 <![if gt IE 9]>
<![endif]>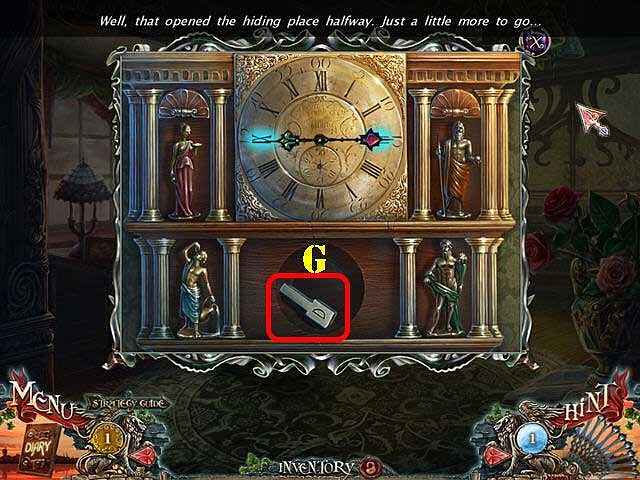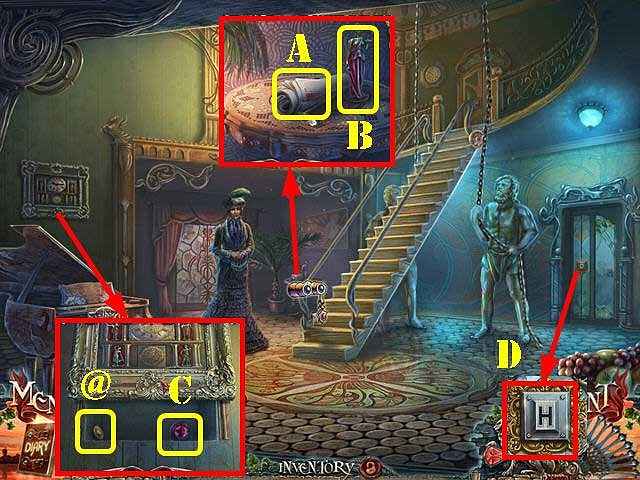 <![if gt IE 9]>
<![endif]>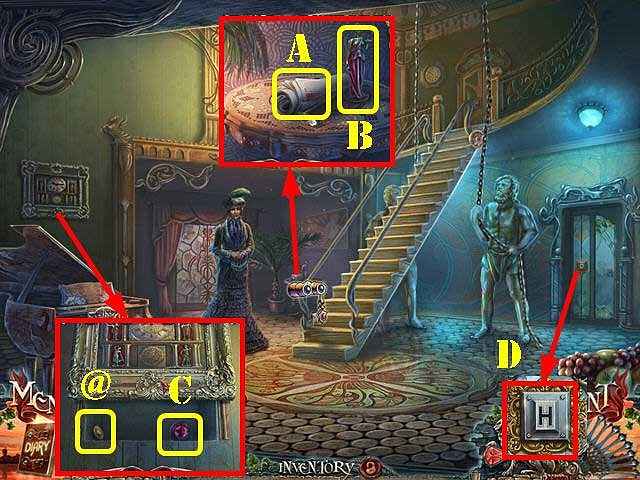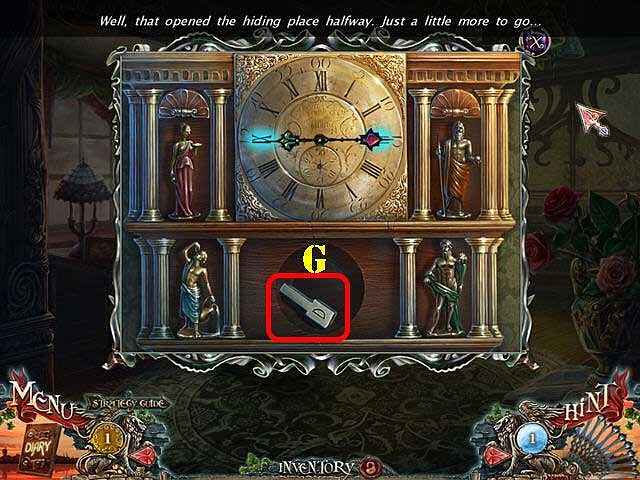 <![if gt IE 9]>
<![endif]>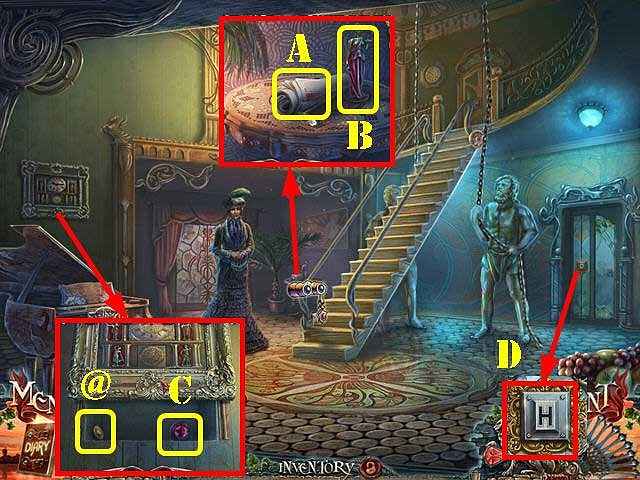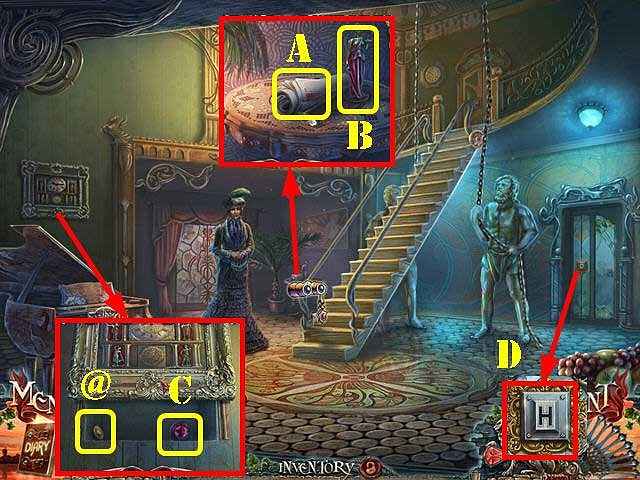 Follow our crystal clear walkthrough and helpful tricks to get you through the rough spots!
Click the button to download full walkthrough.
Talk to Aidan; take the photo from his hand and then the scroll.
Talk to Gabriela and take the SIGNET from her hand.
Zoom into the table; take the newspaper (A) and the FRAGMENT 1/4 below it. Grab the STATUETTE (B).
Zoom into the picture and touch it; take the GOLD COIN (@) and the SNAKE EYE (C).
Zoom into the keyhole and use the SIGNET on it (D).
Go through the door.
Zoom into the desk; take the photo (green), the FRAGMENT 2/4 (E) and the MUSIC NOTES below it.
Grab the HANDKERCHIEF (yellow).
Talk to Aidan. Check the list of suspects during your investigation to keep track of important clues and track down the murderer.
Look at the window; take the TREBLE CLEF (F).
Zoom into the clock (1) and place the STATUETTE into the slot to activate a puzzle.
Swap the statuettes in the slots shown on the screenshot.
Select the clock hands in this order: blue x 1 and red x 3. When the two hands are together, make sure you highlight the right one.
Take the PIANO KEY (G).
Walk down.
<![if gt IE 9]>
<![endif]>