The Secret Order: Masked Intent Walkthrough 17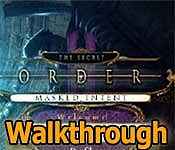 The Secret Order: Masked Intent Walkthrough 17
* OS: Windows 7 / Vista / XP
* CPU: Pentium 3 1.0 GHz or Higher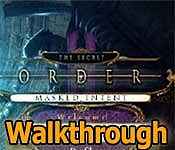 The Secret Order: Masked Intent Walkthrough 17
* OS: Windows 7 / Vista / XP
* CPU: Pentium 3 1.0 GHz or Higher

The Secret Order: Masked Intent Walkthrough 17 Screenshots, Videos: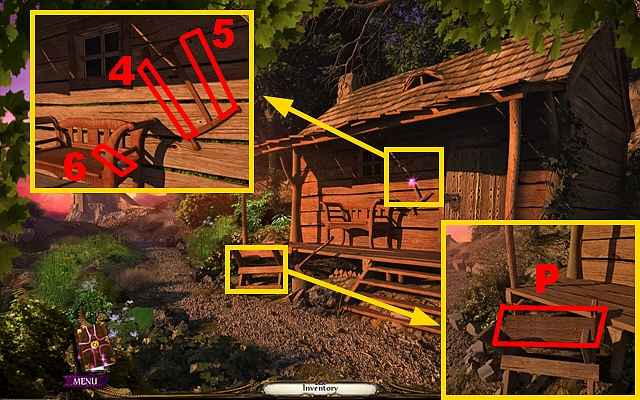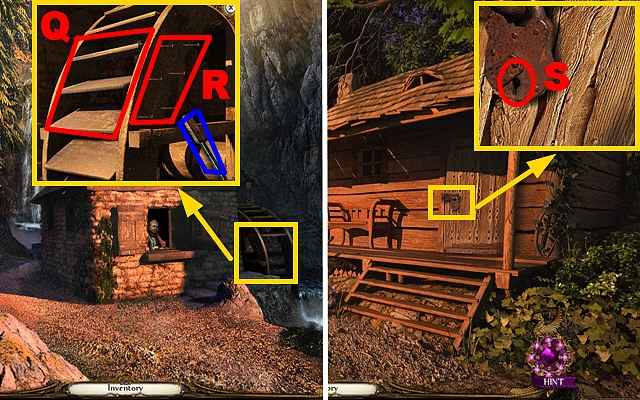 Follow our crystal clear walkthrough and helpful tricks to get you through the rough spots!
Click the button to download full walkthrough.
Collect the 16 items marked in yellow (1).
You will receive the WOODEN RATTLE.
Walk down.
Use the WOODEN RATTLE to chase way the crow (2).
Take the STRING (3).
Go to the Cave Entrance.
Zoom into the billboard; remove the three nails marked in green with the PLIERS to acquire the 3 NAILS.
Go to the Hunter's House.
Zoom into the wall and put down the SAW BLADE (4); tighten the saw frame with the string (5).
Sharpen the blade with the grindstone (6) and take the SAW.
Zoom into the boards; put down the BOARD (P) and cut it with the SAW to acquire 2 WATERMILL BLADES.
Go to the Watermill.