Activism Tencent teamed up to create a new "Call of Duty" mobile game for Chinese players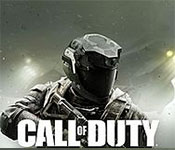 Activism Tencent teamed up to create a new "Call of Duty" mobile game for Chinese players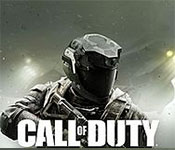 Activism Tencent teamed up to create a new "Call of Duty" mobile game for Chinese players

According to a new official email released by Activision, Activision will work with Tencent to create a mobile game with Call of Duty IP, and it is aimed at the Chinese game market.
Activism Tencent teamed up to create a new "Call of Duty" mobile game for Chinese players.
Other information about the game has not yet been announced, including name, release date, specific type, features, and more. Of course, some basic elements are mentioned in the letter, including the game will use the free to play mode (F2P), which will also include the famous characters, maps, patterns and weapons in the original CoD. The game is expected to be launched in the next few months.
Acts Executive Vice President Rob Kostich and CoD Series EVP/GM said, "We are working closely with Tencent's top mobile studio Tianmei to develop a mobile game with fun and original CoD experience for mobile gamers. Providing excellent operation and inspection mechanism." "The CoD series is the representative series of current FPS. It is really exciting to see the IP on the mobile side. We can't wait for fans to experience this work."
Tencent is currently cooperating with well-known companies and studios in the international game industry through its domestic superior resources, including the Monster Hunter series jointly with Capcom, and the launch of Sega's Battlefield Valkyrie, etc. The purchase of UbiSoft's 5% stake in the month allowed it to get rid of Vivendi's control, which reflected Tencent's ambitions in stand-alone games. Tencent's WEGAME platform has already assembled a lot of 3A features. Now CoD is officially entering the country in the form of mobile games. We can also think about whether the corresponding new year's products have the potential to enter the domestic market. Of course, considering the review issue, Still need the efforts of Tencent and Activision.
Finally, regarding this CoD mobile game, although the specific game features have not yet been announced, it is believed that it will inherit the typical characteristics of the CoD series, and the characters, plots and maps in the IP will glow and create momentum for this work. It will also join the popular "eat chicken" element, making it a versatile mobile game FPS.