Delicious: Emily's Road Trip Walkthrough, Guides and Tips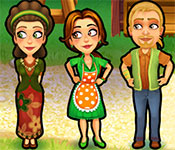 Delicious: Emily's Road Trip Walkthrough, Guides and Tips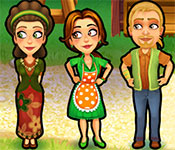 Delicious: Emily's Road Trip Walkthrough, Guides and Tips

General Tips:
Prepare the customers' orders by selecting the corresponding products from the service stations. Some products can be grabbed with only a single press while...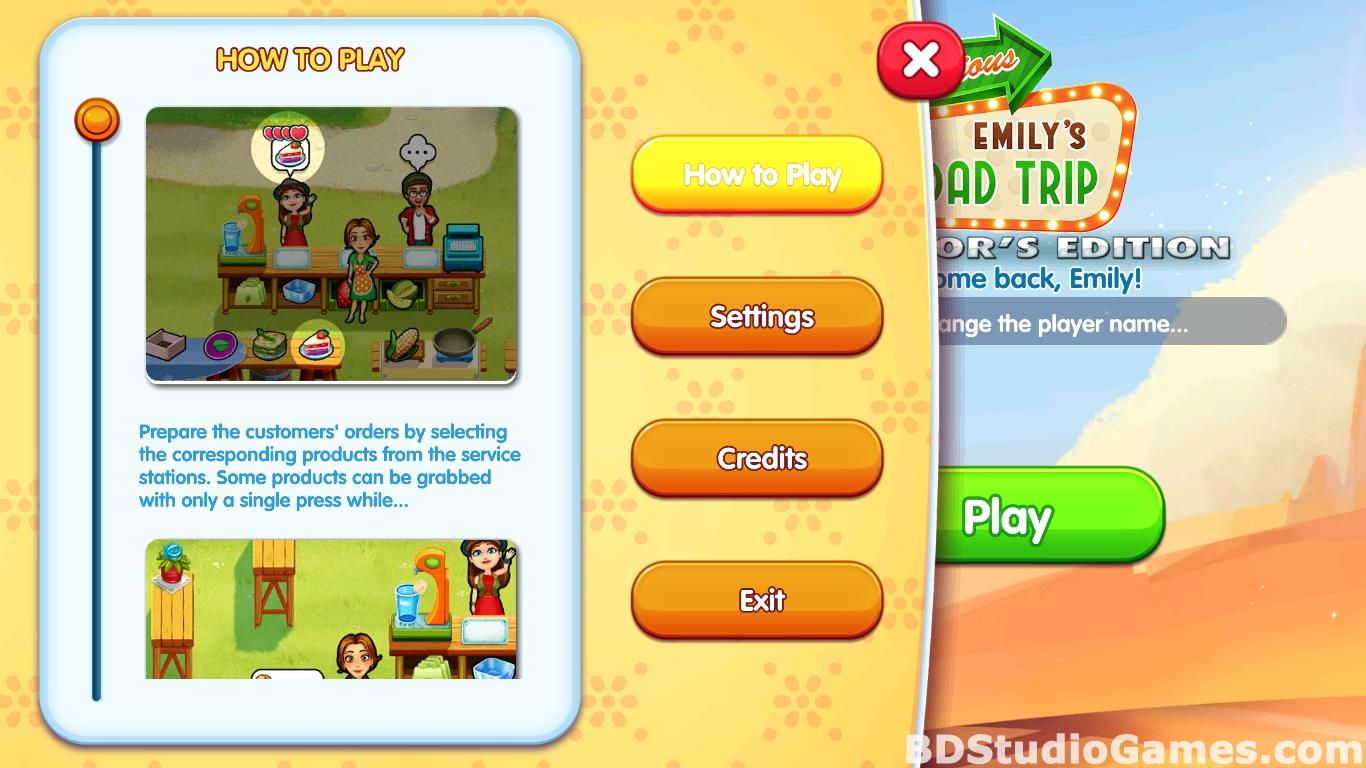 others may reaurie several actions to prepare. Also, some products may need to be restocked frequently.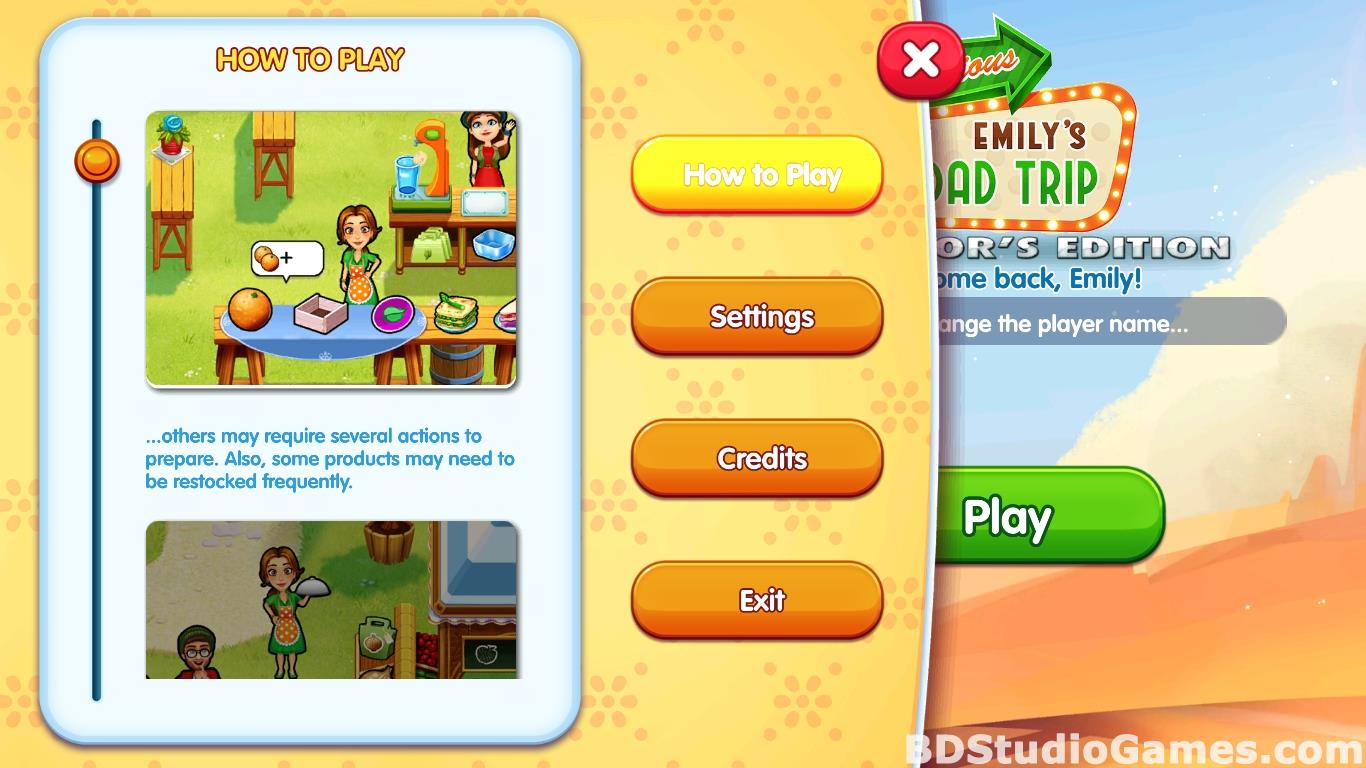 <![if gt IE 9]>
<![endif]>
The products you prepare are stored on your tray. You can discard products by pressing their icon in your tray.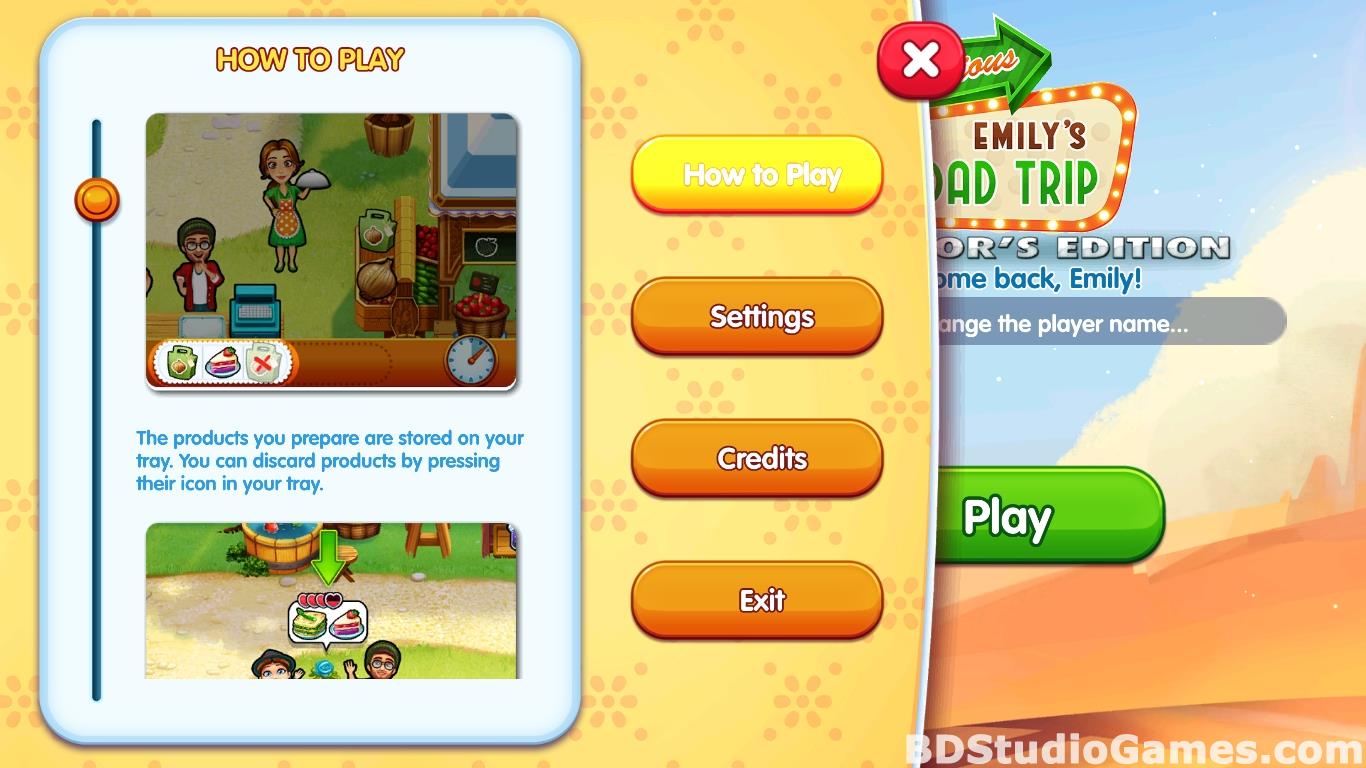 Don't make your customers wait, or they might not leave a tip. If they have to wait too long, they may even get angry and leave!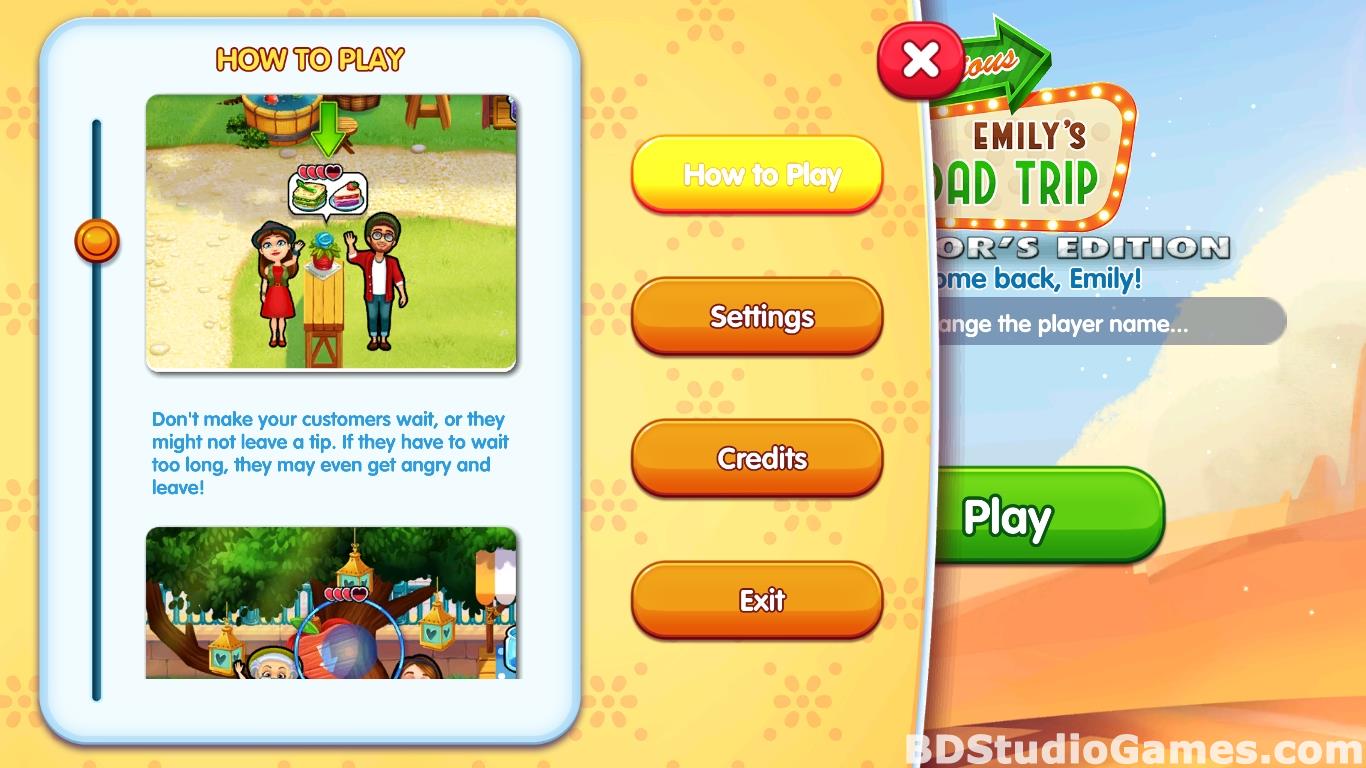 <![if gt IE 9]>
<![endif]>
Some stations require you to complete a mini-game to help customers and characters with their actions.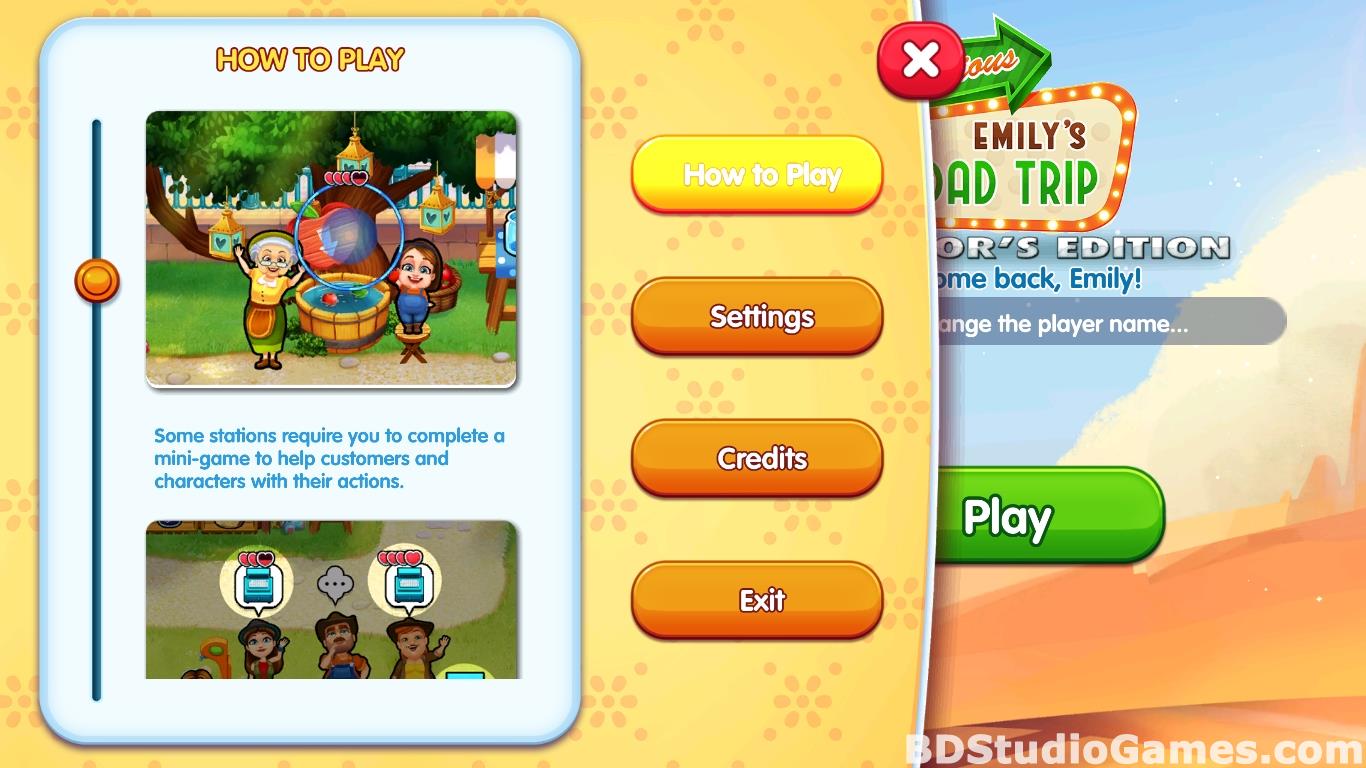 After completing their actions, customers will approach the counter in order to pay. Check out the customers at the counter by pressing on the cash register.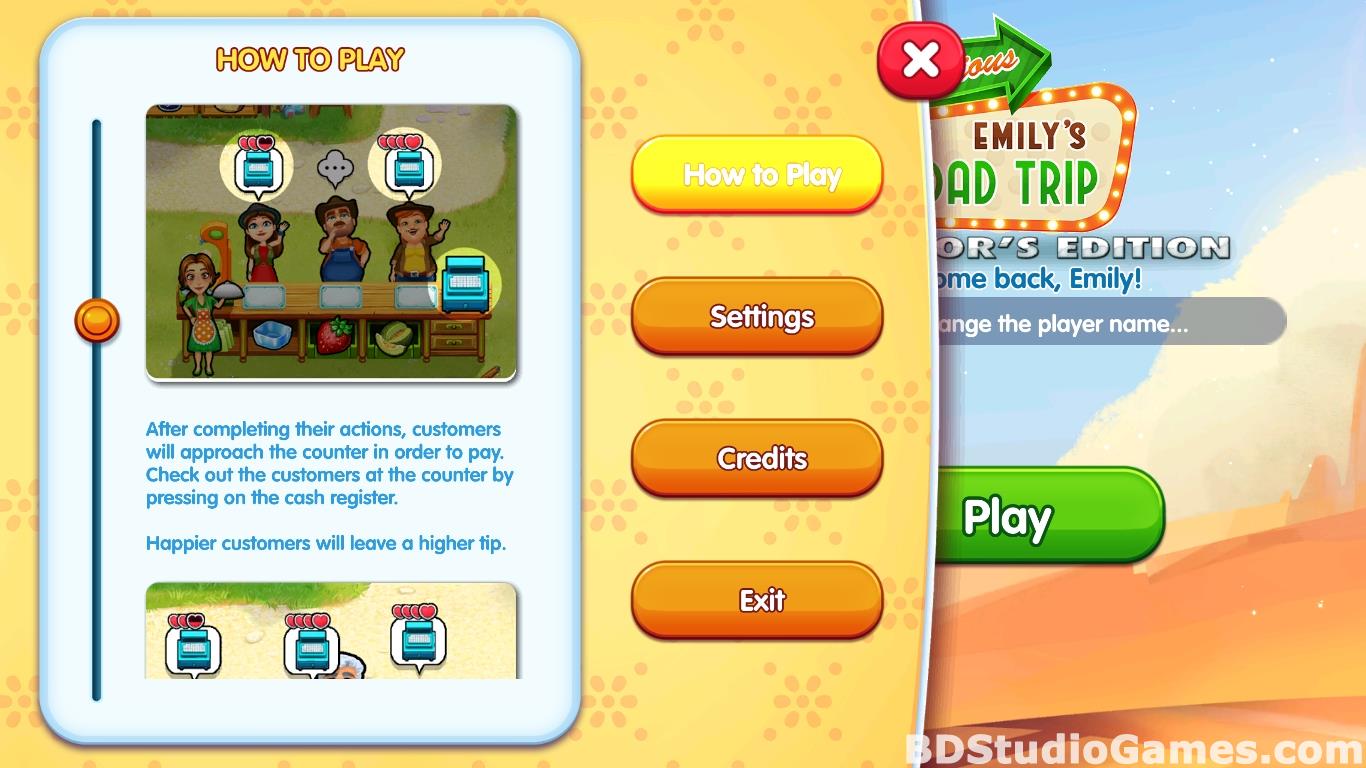 <![if gt IE 9]>
<![endif]>
Some types of customers are better tippers than others. Pay attention to the coins on the counter, and keep an eye open for those great tippers!
Don't forget to clean the tables by selecting them after customers finish eating. Having a dedicated cleaner in the location would save a lot of time, leaving the hero free to work.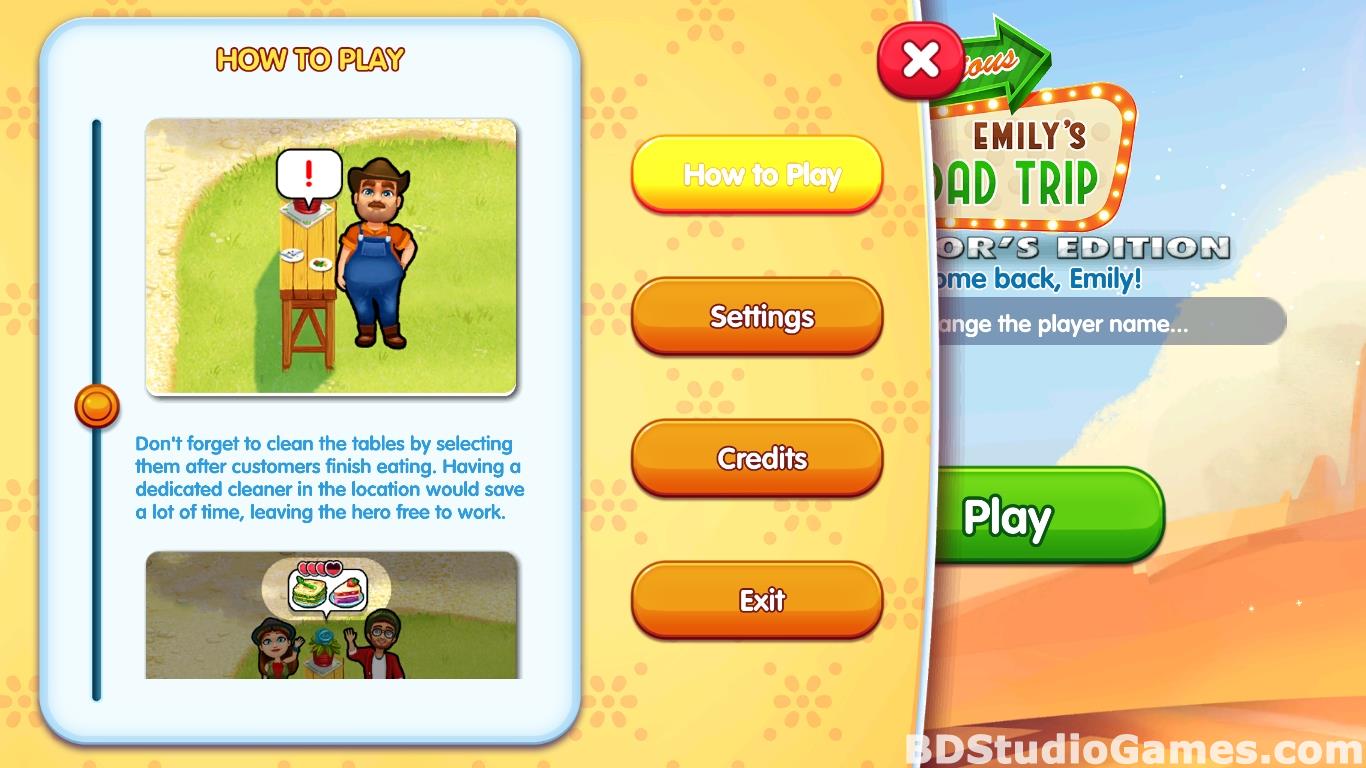 <![if gt IE 9]>
<![endif]>
Some actions will grant you an extra score of:
Checking out several customers at once at the counter.
Delivering all the products of the customer's order at once.
Delivering the order of several customers immediately one after the other.
Serving the customers quickly.
Cleaning several tables in a row.
Having a clean and fully restocked location at the end of the day.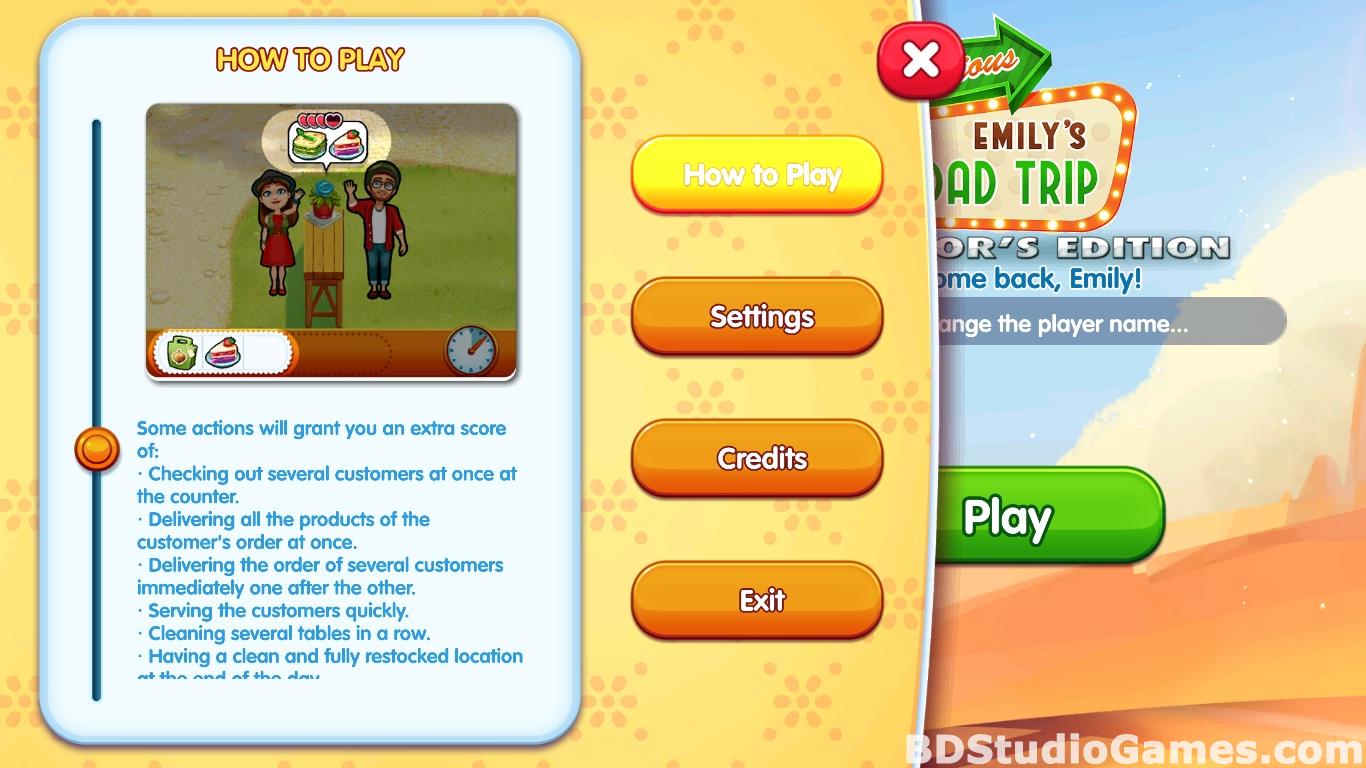 Friends and family members often act as entertainers. An entertainer lets customers at tables recover 1 Mood heart. Select an entertainer, and then a table to send him/her there.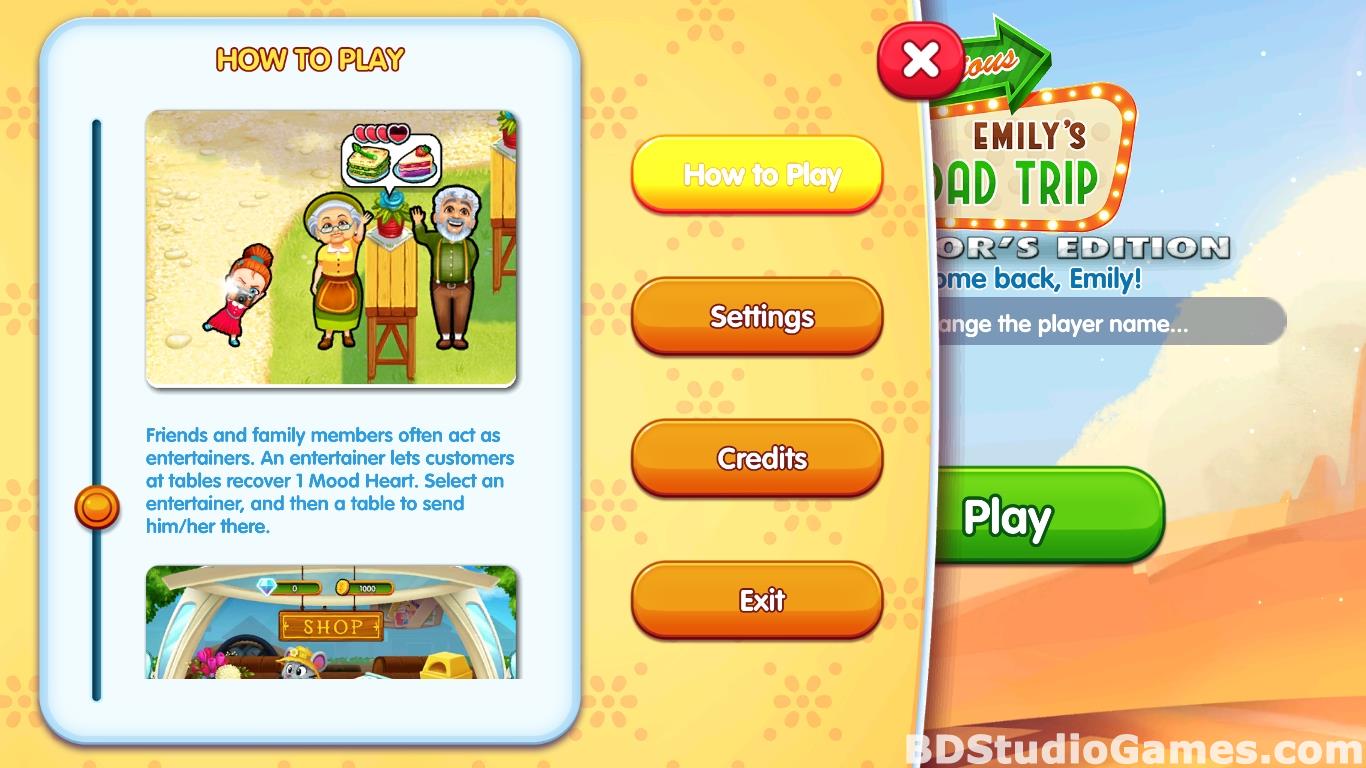 <![if gt IE 9]>
<![endif]>
Replaying levels will grant you extra money. Go spend your shopping money in each chapter's shop! Some items provide an extra bonus while others can help you earn a higher score.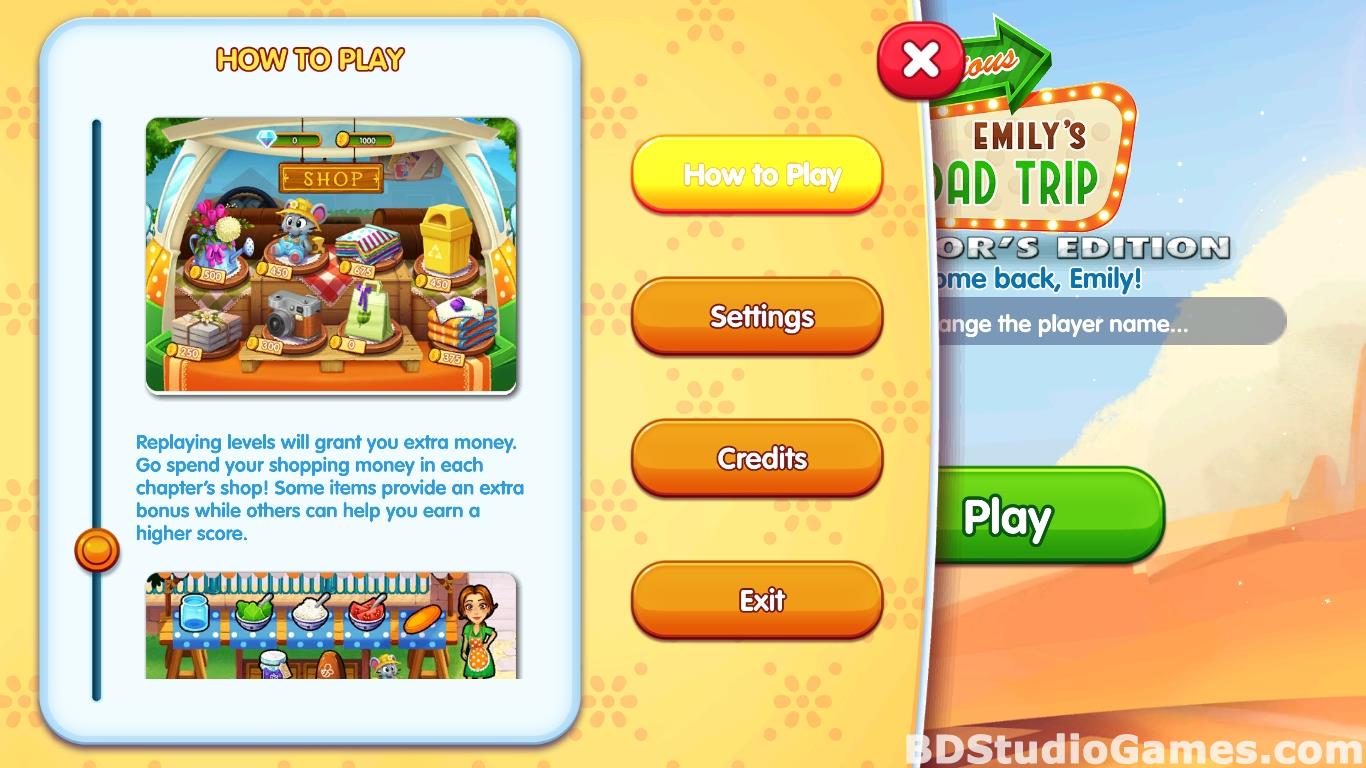 Serve a lot of products of the same type to unlock product alternatives that will grant you special benefits. make sure you choose your menu before starting a level and replay levels to unlock more products.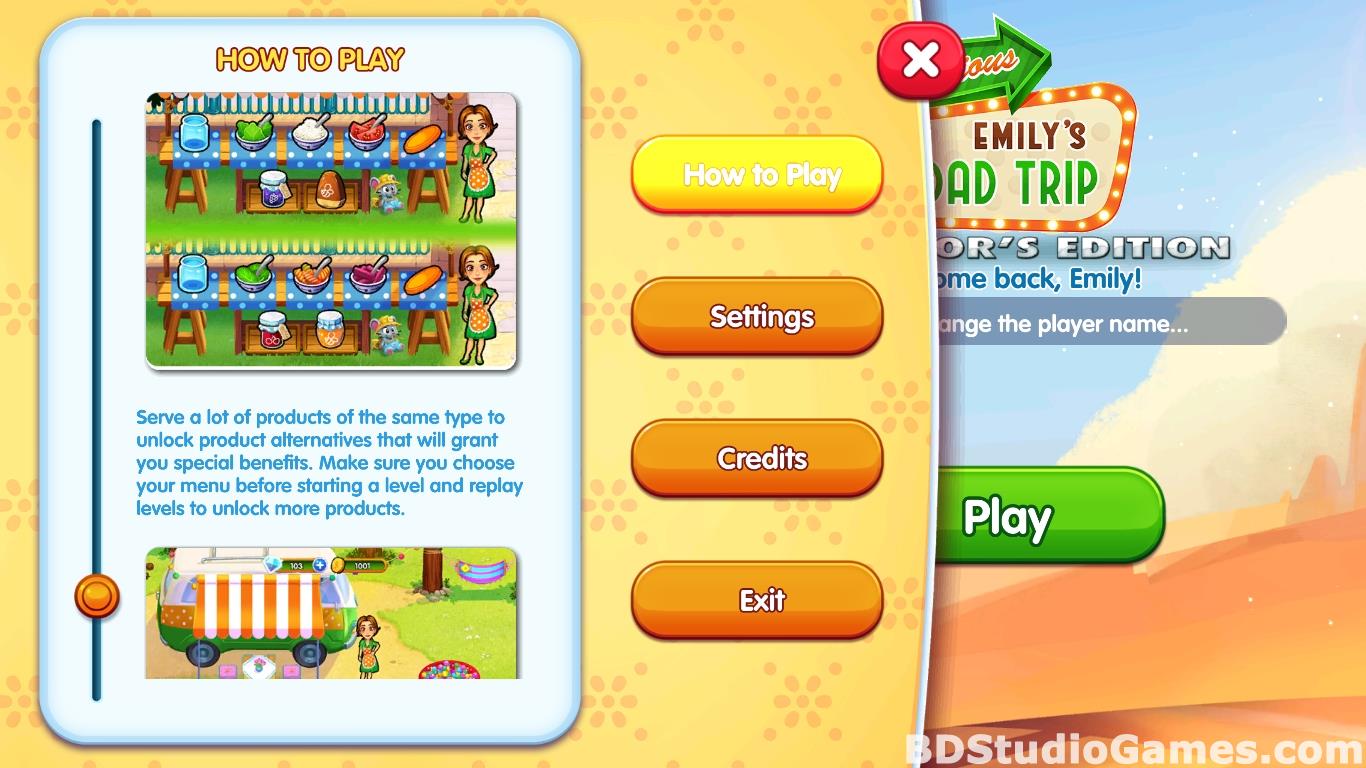 <![if gt IE 9]>
<![endif]>
Spend diamonds to customize Emily's backyard and share it with your friends!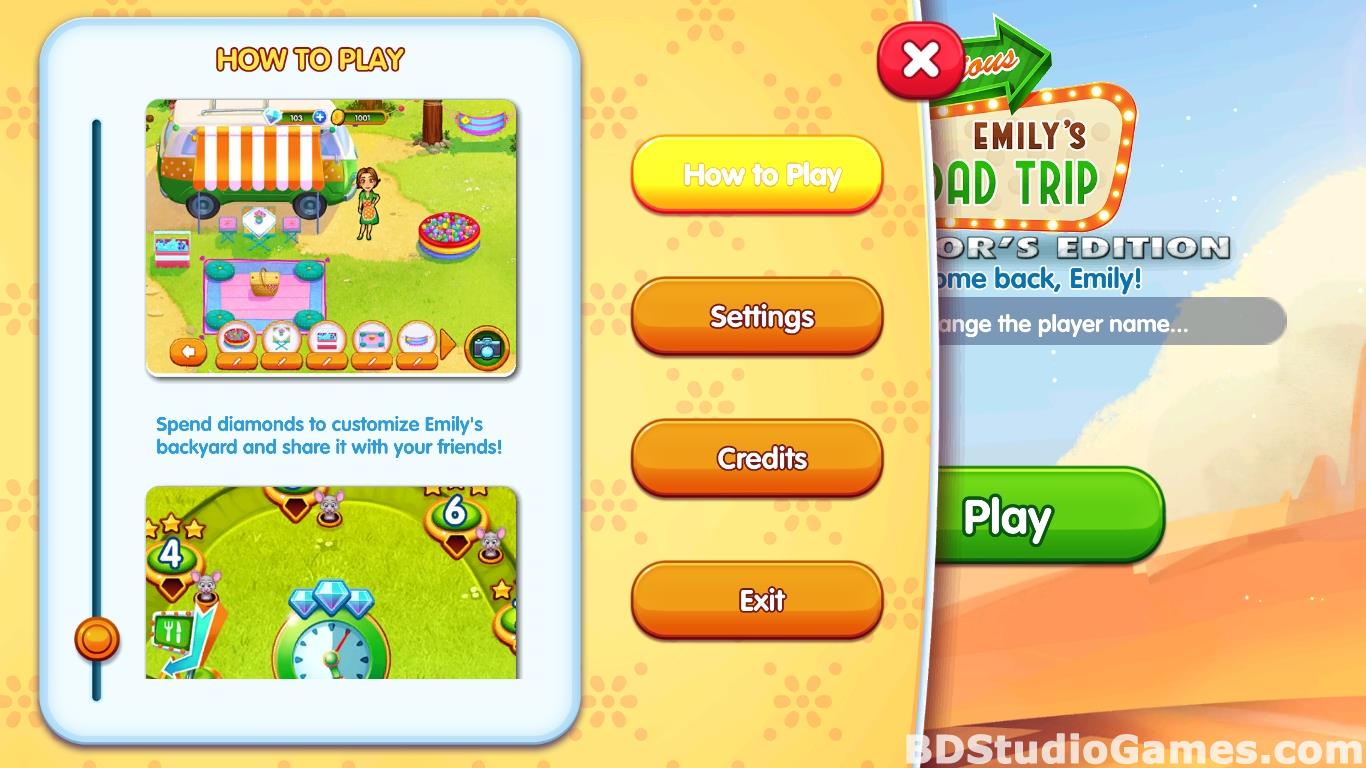 The daily challenge changes every day. Make sure you earn your diamonds before the new one starts!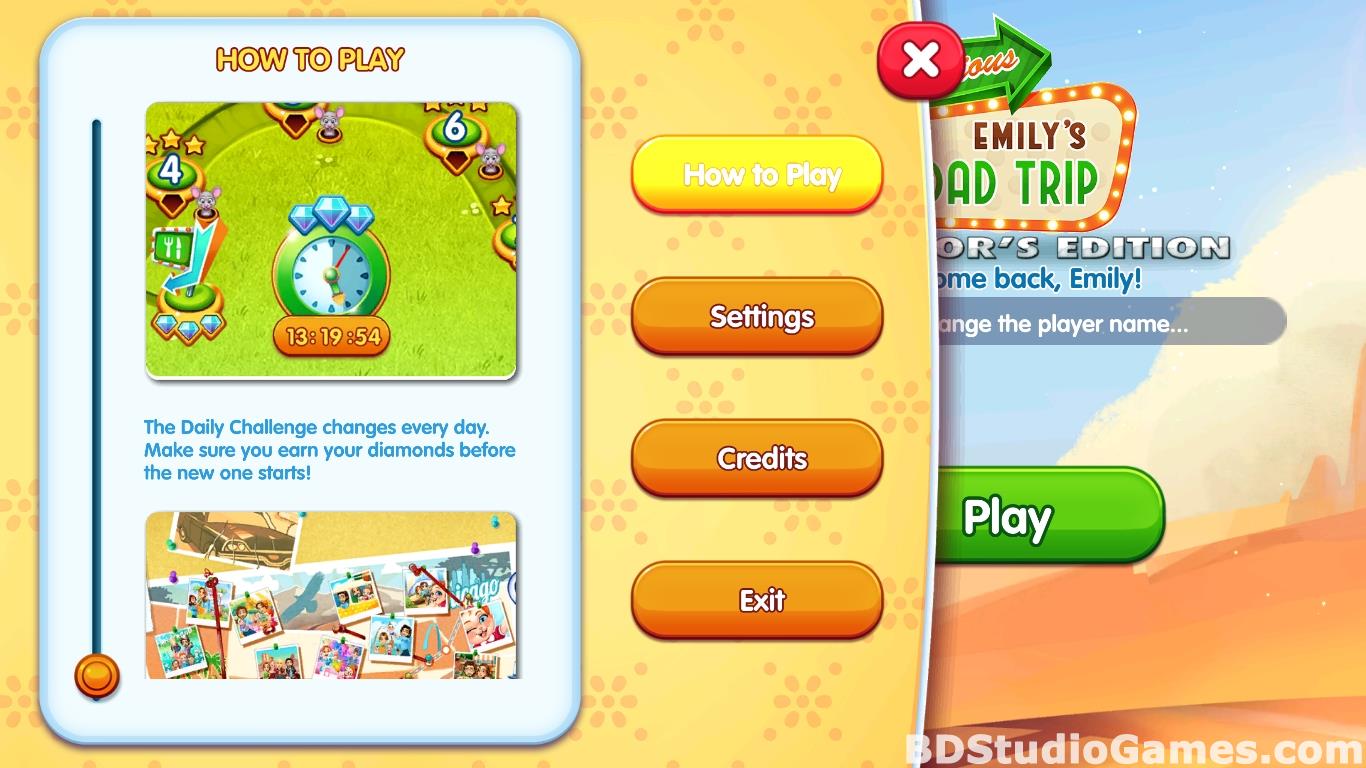 <![if gt IE 9]>
<![endif]>
Spread the love! Earn trophy pictures and share them with your loved one. You can customize them with personal messages.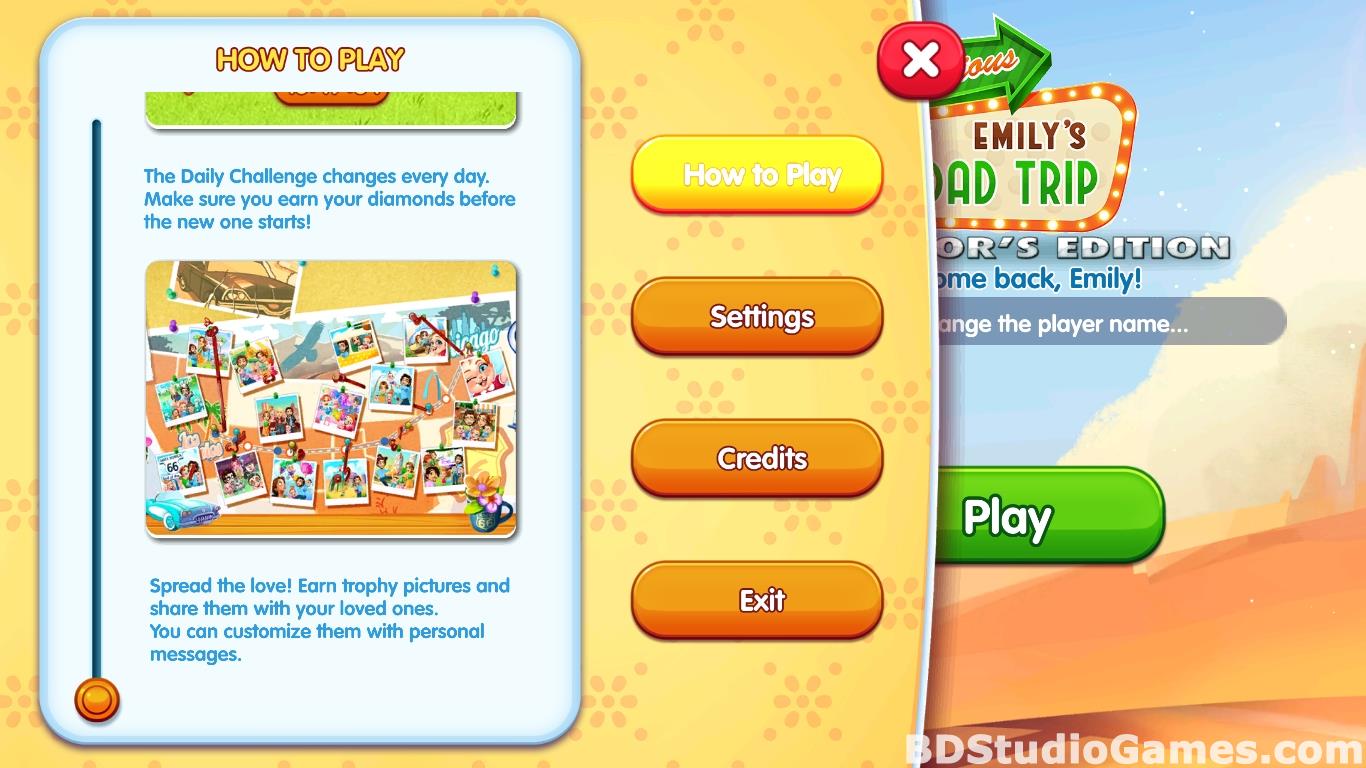 Receive Emails When Delicious Series Has New Game Released
Sign-up to get informed when the Delicious series has new game released with BD Studio Games' FREE bi-weekly newsletter.
<![if gt IE 9]>
<![endif]>
<![if gt IE 9]>
<![endif]>
<![if gt IE 9]> <![endif]>