Free money for games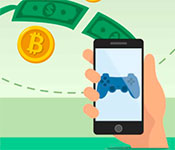 Free money for games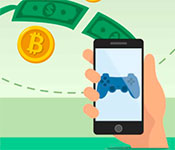 Free money for games

Making money while playing games is probably every teenager's dream. This idea is in the minds of many, since the creation of video games, and the only thing that has changed during this time is the earnings currency. Even children have already realized that Bitcoin is much better for making quick money than US dollars or other fiat currencies. At some point, crypto mining became even more interesting than games with free Bitcoin. Unfortunately today, mining requires a solid cash investment. It's necessary to buy not only the graphics cards but special ASICs, the price of which is measured in hundreds or even thousands of dollars. Not everyone can afford such expenses.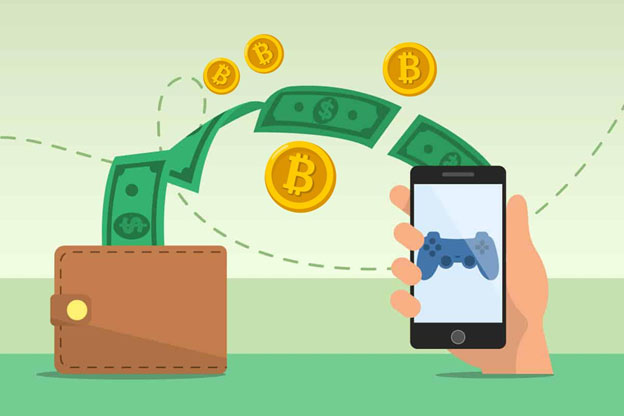 This situation forces users back to look for new methods of earning, or returns to the old one. In particular, some "seekers" of free money are again paying attention to games for earning BTC. For those who don't know, these applications allow you to accumulate crypto coins while having fun, and at the same time - they don't require any additional investment. It's worth noting, that in games you will be able to receive Satoshi, not Bitcoin since the last has an extremely high price today (1 Satoshi = 0.00000001 BTC). Well, let's find out how you can earn Satoshi in a playful way.
BirdsBit
We'll start with one of the most popular gaming platforms where you can get crypto. Registration for the game is as follows:
-Go to birdsbit com
-Click on the Start Game button, then click on the Sign-up item;
-Fill out the provided fields: enter an email, a valid Bitcoin address, and password;
-Click on the Sign-up button located at the bottom of the page.
After creating a personal account, click on the Start Game button and start earning Satoshi. The essence of the game is extremely simple. You control a small bird that flies up to the clouds. In total, there are 10 rows in one game with 10 clouds in each. You select a cloud and click on it. Behind it can be hidden a reward (from 1 satoshi) or a hawk. The further you go, the more clouds begin to hide hawks, but at the same time, the reward grows. After passing all 10 levels, the user gets a jackpot: from 50,000 to 200,000 Satoshi. If the hawk "catches" the bird at one of the levels, the game will end and you'll get what you earned up to this point. The interval between games is not less than 10 minutes.
You can order a withdrawal in the CASH section, which is located at the top of the site. To transfer money, you have to have at least 25,000 Satoshi on the balance (taking into account the size of the jackpot, this isn't so much). Withdrawal could be maiden every Friday, after solving a captcha.
Coinbrawl
This is an RPG-style browser game where you can earn Bitcoins by beating other users. Registering a profile is the same as in BirdsBit.
After creating a profile, you'll have to pump your character. For this purpose exist training battles which are provided at the "Arena" tab. Each character has "Stamina", this is an indicator that shows how many battles can be fought by using this hero. An extremely important resource of this game is internal Tokens. They are necessary to challenge rivals to a duel.
Besides Tokens, in the game exist gold coins, which are earned both in battles and in training. By using it you can buy upgrades for your character.
Cryptocoins are awarded for increasing the level of the hero, as well as for "military" merits. For example, for the first level up, you can get 500 Satoshi, at the same time for combat victories, the rewards can reach several tens of thousands of coins. Best players earn between 18,000 and 30,000 Satoshi per victory.
To withdraw funds to the wallet, you have to collect 100,000 Satoshi. Besides earning on your own, the site has a referral program, the conditions of which depend on the number of users you invited:
For 1 - 25 referrals you get 2% of their income;
For 25 - 100 invited friends, deductions are 5%;
By inviting 100 or more participants, you will receive 10% of their income.
Bitcoin casinos with faucet
Bitcoin faucets are online sites that provide the ability to get bitcoins for free. In addition to independent sites, there is also implemented software in another site, as for example, the Bitcoin casino faucet. This way of earning cryptocurrency doesn't require the purchase of special equipment or the cost of start-up capital. All you need is to go to the site and get free coins, after which you can start playing. Of course, without your own deposits, you'll have to play for a long time at minimum rates, which will slow down the accumulation of the required amount. But with the right approach, you can earn a big bank without spending a penny of personal funds. Below is a table of Bitcoin casinos with faucet:
TOP-4 Bitcoin casinos with faucet
| Brand | Faucet availability | Casino bonus |
| --- | --- | --- |
| Stake casino | Yes | Faucet bonus (10 Satoshi) |
| Crypto-games | Yes | 200k$ in prizes each month |
| Cyber-dice | Yes | Faucet bonus (100 Satoshi) |
| OneHash | Yes | Faucet bonus (30 times a day, with only 1-minute cap) |
Registration and verification on these sites are required, but at the same time, it isn't complicated, and it doesn't take much time. Besides, there is an opportunity to further speed up the process by registering through Facebook or other social media. networks.
Conclusion
Well, we have considered the best sites that allow you to earn Satoshi in a playful way. As you can see, our review contains games and casinos, participation in which doesn't entail any risks. Of course, you'll not get a tangible profit by using such services, however, for a general acquaintance with cryptocurrencies, such services are perfect.
Receive Emails When Free money for games Series Has New Game Released
Sign-up to get informed when the Free money for games series has new game released with BD Studio Games' FREE bi-weekly newsletter.
<![if gt IE 9]>
<![endif]>
<![if gt IE 9]>
<![endif]>
<![if gt IE 9]> <![endif]>