Detective Quest: The Crystal Slipper Walkthrough 2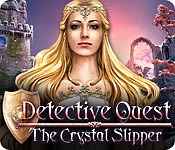 Detective Quest: The Crystal Slipper Walkthrough 2
* OS: Windows 7 / Vista / XP
* CPU: Pentium 3 1.0 GHz or Higher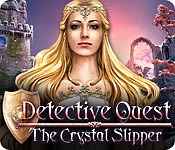 Detective Quest: The Crystal Slipper Walkthrough 2
* OS: Windows 7 / Vista / XP
* CPU: Pentium 3 1.0 GHz or Higher

- Talk to the courtier (E).
- Zoom into the courtier's tray; take the ROYAL LETTER (F), the PHOTO CLUH below the letter (G), and the RING below the photo (H).
- Zoom into the unicorn; remove the old horseshoe (I).
- Move forward.
- Zoom into the gate; put the RINGinto the slot (J).
- Play the mini-game.
- To solve this puzzle, you have to activate four matching pairs three times (K), (L), and (M).
- The pairs are framed in the same color.
- Enter the Minor treasury.
- Play the HOS.
- Put the items 1-12 back into their correct places.
- You will receive the HORSESHOE.
<![if gt IE 9]>
<![endif]>