Strange Discoveries: Aurora Peak Walkthrough 2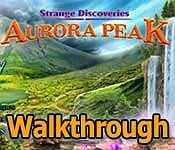 Strange Discoveries: Aurora Peak Walkthrough 2
* OS: Windows 7 / Vista / XP
* CPU: Pentium 3 1.0 GHz or Higher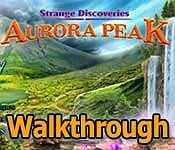 Strange Discoveries: Aurora Peak Walkthrough 2
* OS: Windows 7 / Vista / XP
* CPU: Pentium 3 1.0 GHz or Higher

Strange Discoveries: Aurora Peak Walkthrough 2 Screenshots, Videos: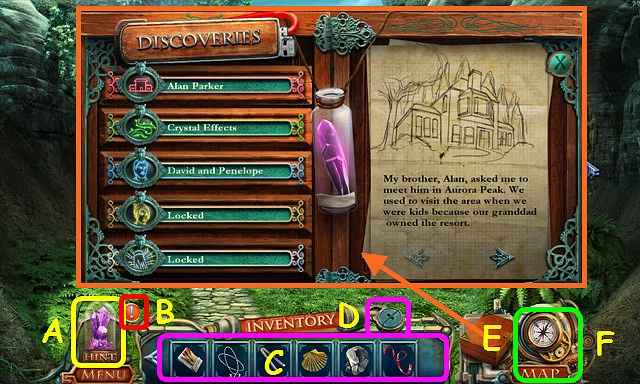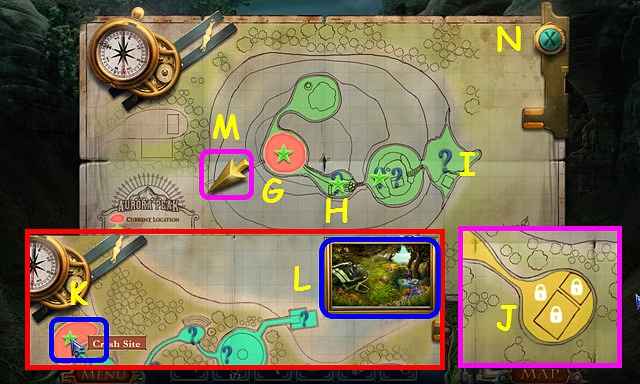 <![if gt IE 9]>
<![endif]>
<![if gt IE 9]>
<![endif]>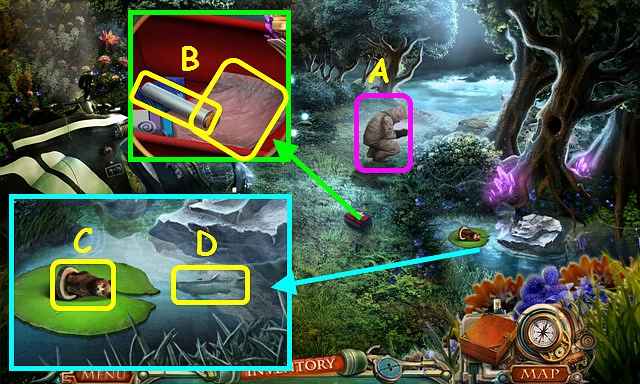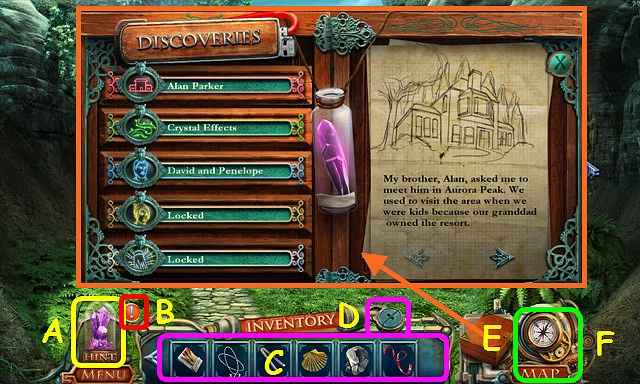 <![if gt IE 9]>
<![endif]>
<![if gt IE 9]>
<![endif]>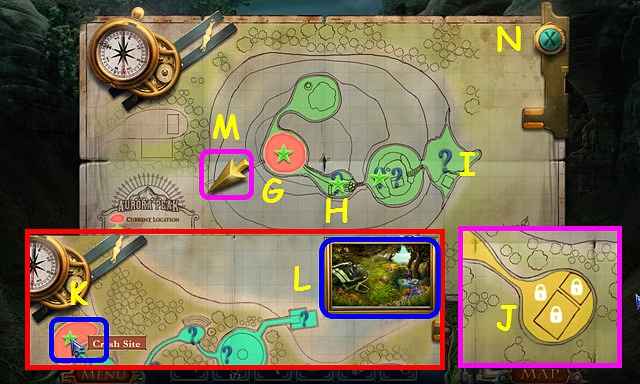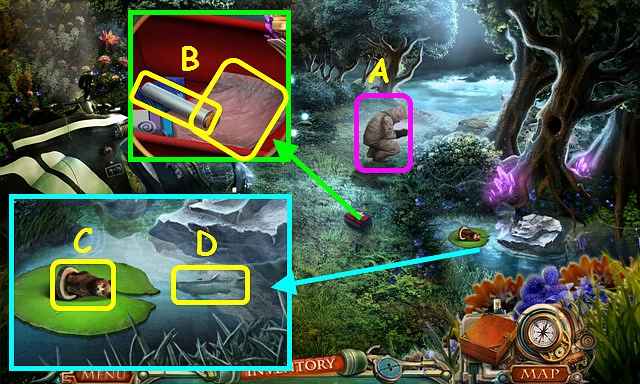 <![if gt IE 9]>
<![endif]>
<![if gt IE 9]>
<![endif]>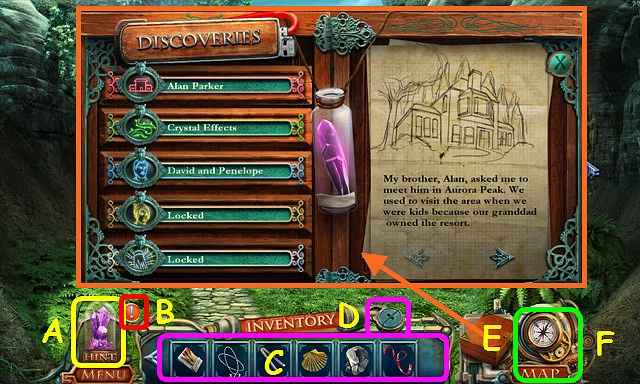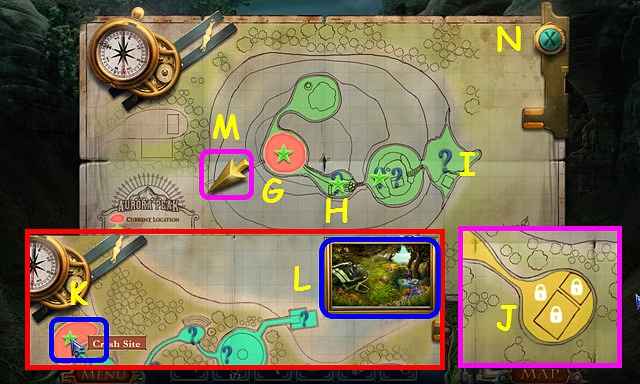 <![if gt IE 9]>
<![endif]>
<![if gt IE 9]>
<![endif]>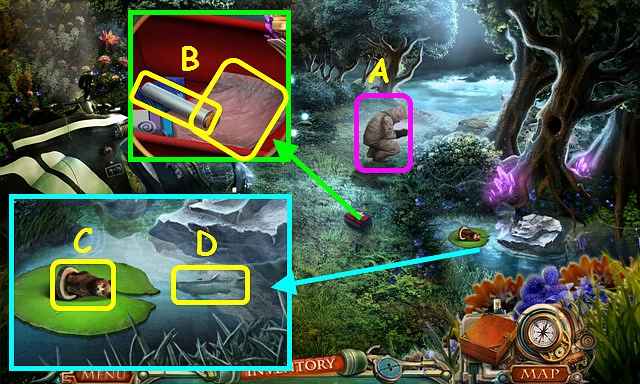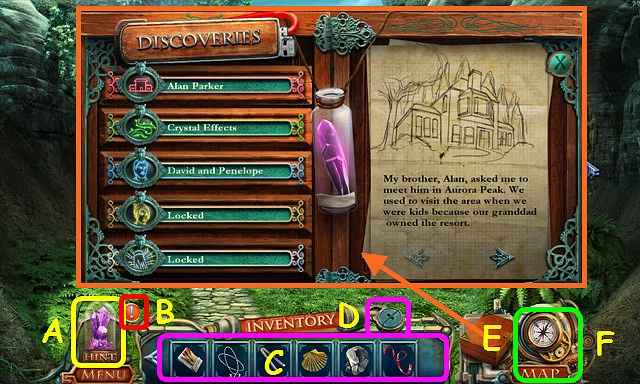 <![if gt IE 9]>
<![endif]>
<![if gt IE 9]>
<![endif]>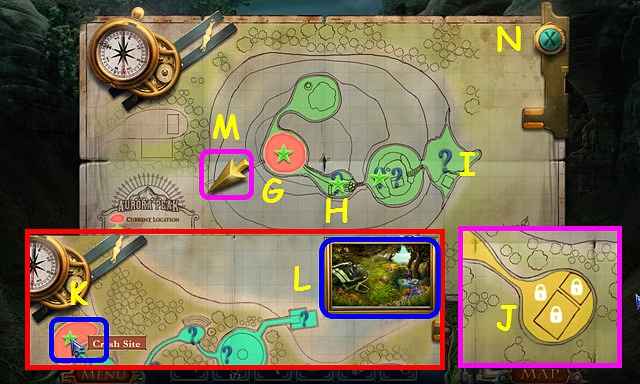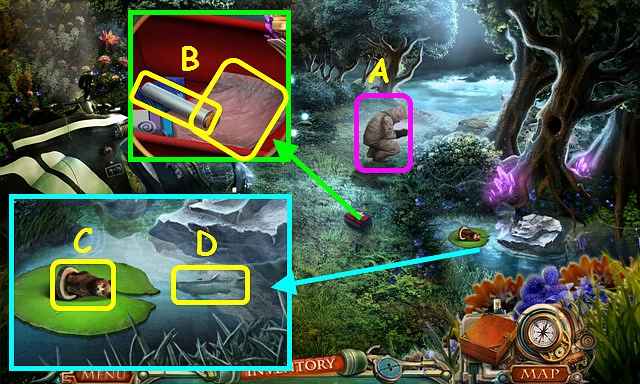 Follow our crystal clear walkthrough and helpful tricks to get you through the rough spots!
Click the button to download full walkthrough.
This is the official guide for Strange Discoveries: Aurora Peak Collector's Edition.
Hints are unlimited, but you must wait for the crystal to refill (A).
Select the exclamation mark to see the current objective (B).
Your inventory (C) is located in the lower panel; select an item to use it. The panel auto-hides; move your mouse down to bring it up. You can lock it in place with this lock (D).
Select the box to view notes on the events; these will unlock at certain points in the game (E).
Select the compass to view the map (F).
Hidden-object puzzles are referred to as HOPs in this walkthrough. Mini-games and HOPs are sometimes randomized; your solution may vary.
Items listed in yellow are hidden; items in green require additional actions to locate. Regular list items will be marked in yellow; all other items will be color-coded.
Your current location is indicated in red (G). An exclamation point or star indicates the location has an objective (H). A question mark indicates an unexplored area (I). Locks mark locations that are not currently available (J).
Hover your mouse over a location to see the name (K) and view a picture (L). Travel to a location by selecting it on the map. Select the arrows to move to other pages of the map (M).
Select the 'X' to return to the game (N).
Receive Emails When Strange Discoveries Series Has New Game Released
Sign-up to get informed when the Strange Discoveries series has new game released with BD Studio Games' FREE bi-weekly newsletter.
<![if gt IE 9]>
<![endif]>
<![if gt IE 9]>
<![endif]>