Laruaville 8 Walkthrough, Guides and Tips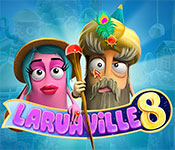 Laruaville 8 Walkthrough, Guides and Tips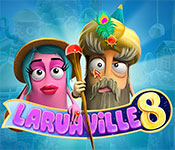 Laruaville 8 Walkthrough, Guides and Tips

There are many screenshots in this walkthrough, you can choose to download the full walkthrough now.
Match 3 game objectives: collect all the coins to complete the level, make adjacent combos or explosions to collect them, some coin types are invulnerable for power-ups. Some coins can only be collected by using Cannons or power-ups - please see the next page for more details. The level finishes only when all the coins are collected except for the coins described below: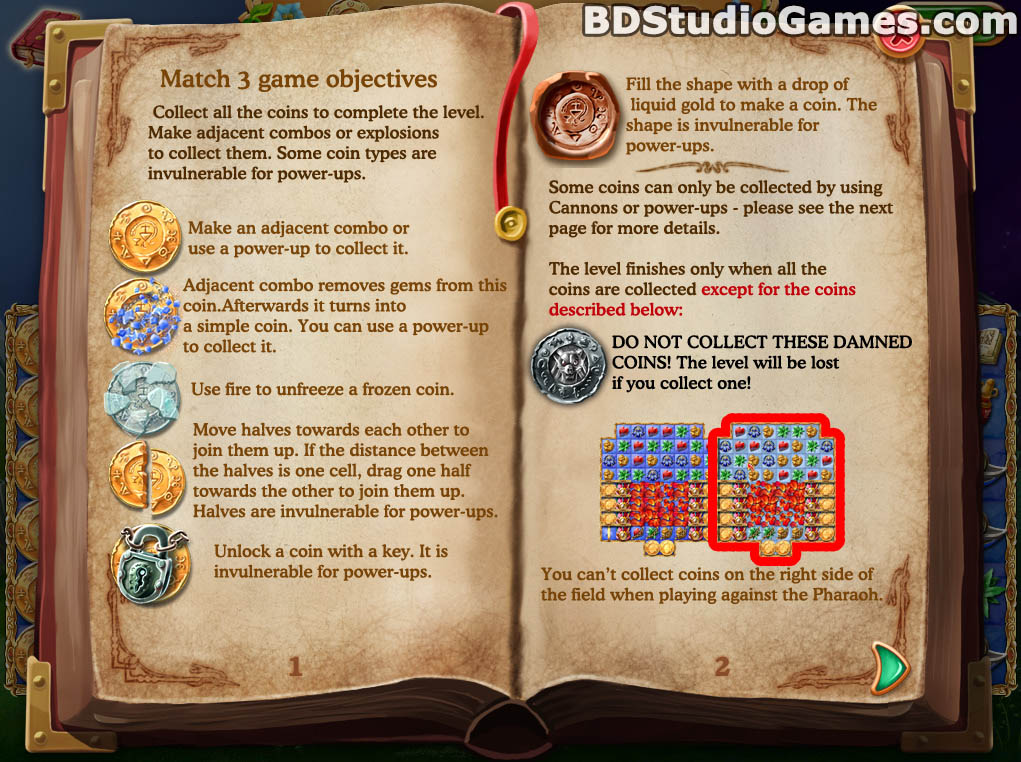 A mathc 5 combo makes a small rocket, you can rotate it by clicking the right mouse button, it explodes if you drag it or click on it twice, you can swap it with an adjacent tile before it explodes, thus moving it closer to the obstacle.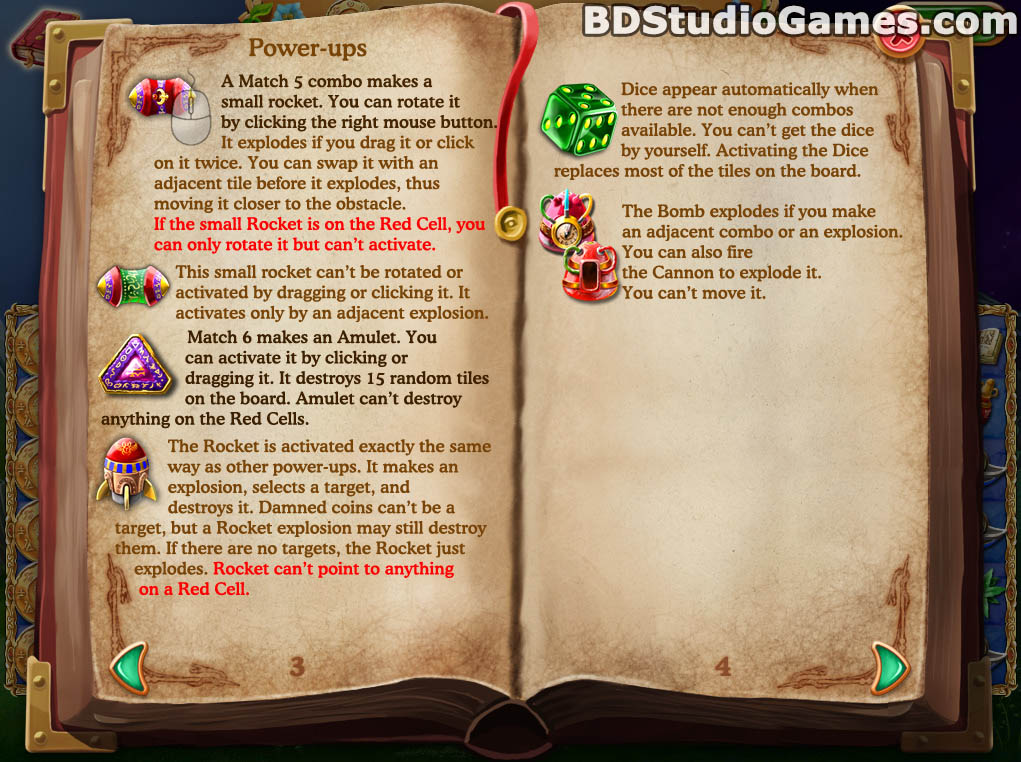 <![if gt IE 9]>
<![endif]>
Remove petals under the boxes by making an adjacent combo, boxes will drop down and you'll be able to destroy them by making adjacent combos at the top. Also, shielded boards can block the Cannon if they are directed towards the cannon.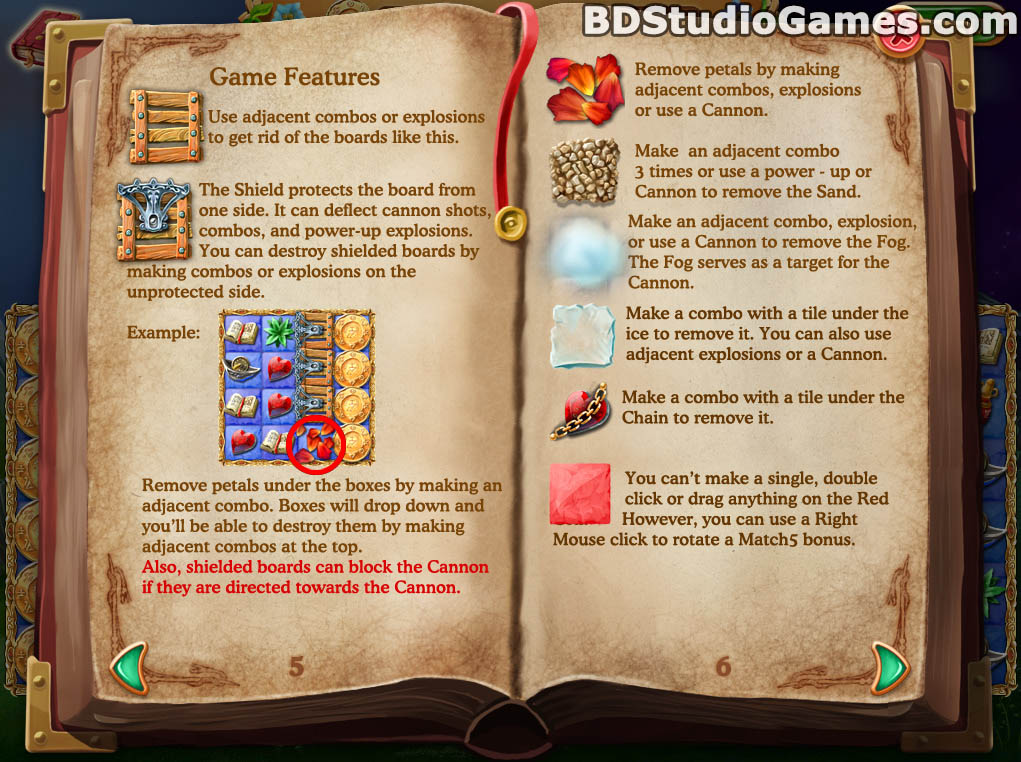 Make combos adjacent to the key to move it towards the lock, if the distance between the lock and the key is one cell, just drag the key to the lock, as soon as the coin is unlocked you can collect it. The key can also be moved backward if necessary.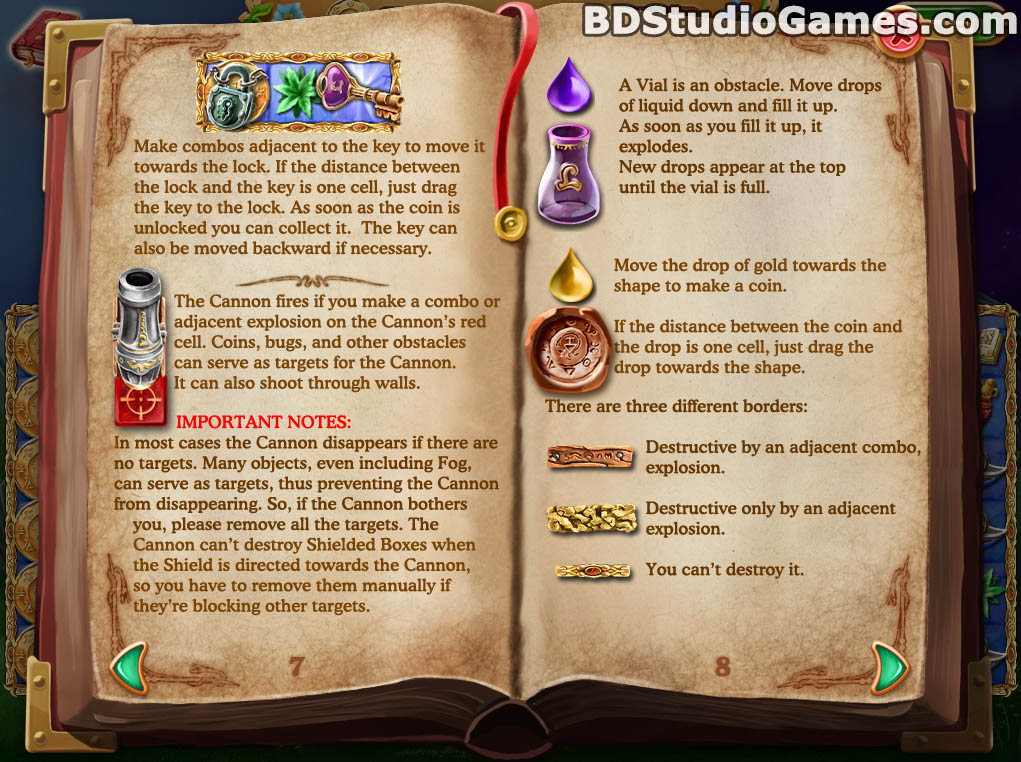 <![if gt IE 9]>
<![endif]>
Only fire can unfreeze frozen coins, the torch is a srouce of fire, if you make a match beside the torch, adjacent cells will start to burn, spread fire to the frozen coins by making matches adjacent to the burning cells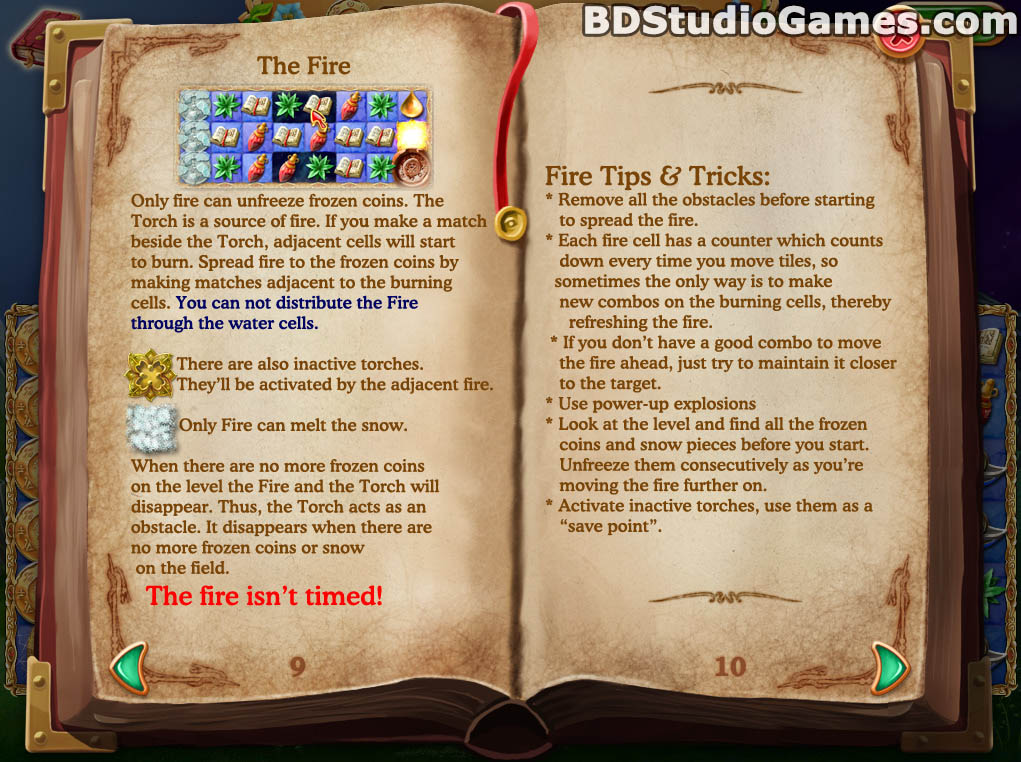 When you're playing against the demons the field is plit into two halves; the left half is yours, you should collect your coins faster than your opponent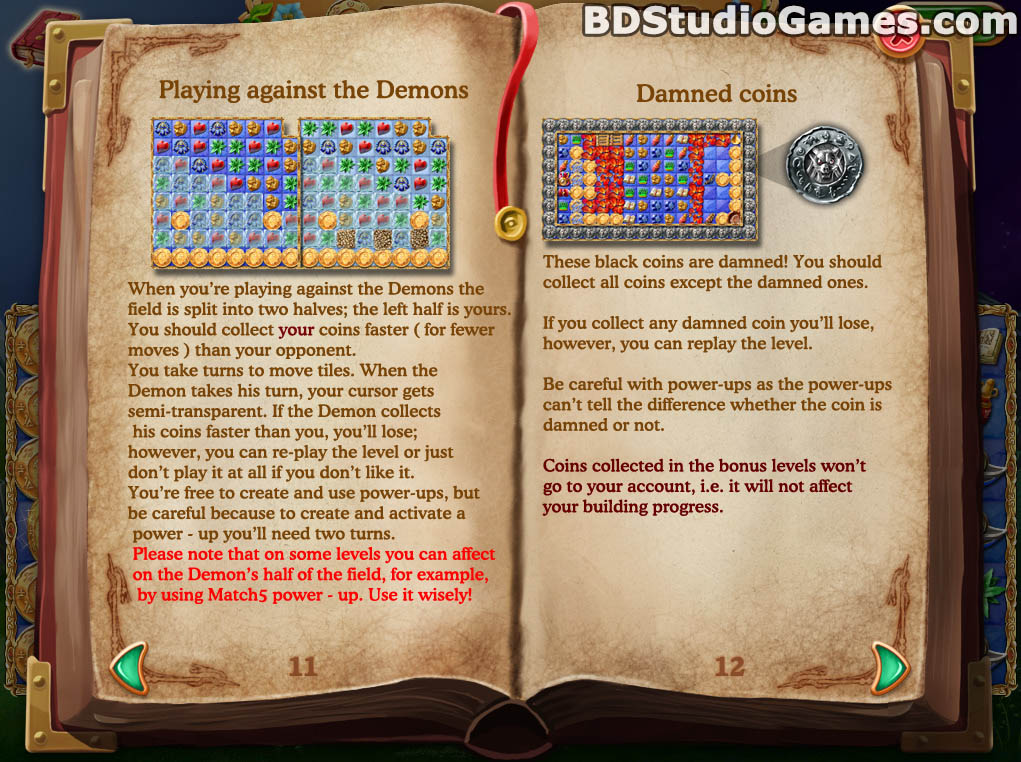 <![if gt IE 9]>
<![endif]>
<![if gt IE 9]>
<![endif]>
<![if gt IE 9]> <![endif]>