PuppetShow: Destiny Undone Walkthrough 16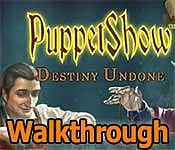 PuppetShow: Destiny Undone Walkthrough 16
* OS: Windows 7 / Vista / XP
* CPU: Pentium 3 1.0 GHz or Higher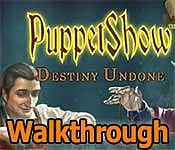 PuppetShow: Destiny Undone Walkthrough 16
* OS: Windows 7 / Vista / XP
* CPU: Pentium 3 1.0 GHz or Higher

PuppetShow: Destiny Undone Walkthrough 16 Screenshots, Videos: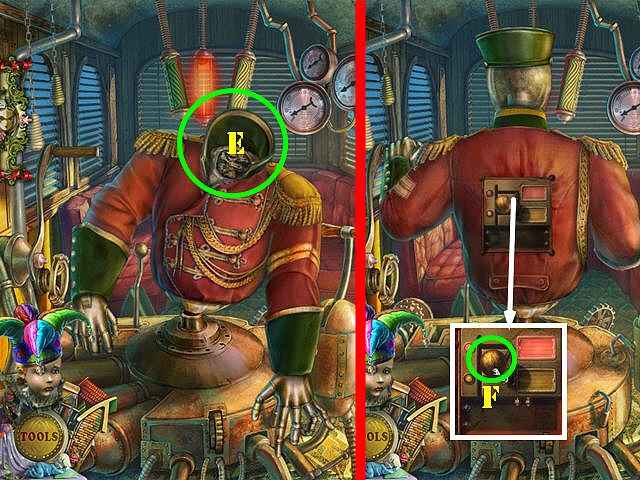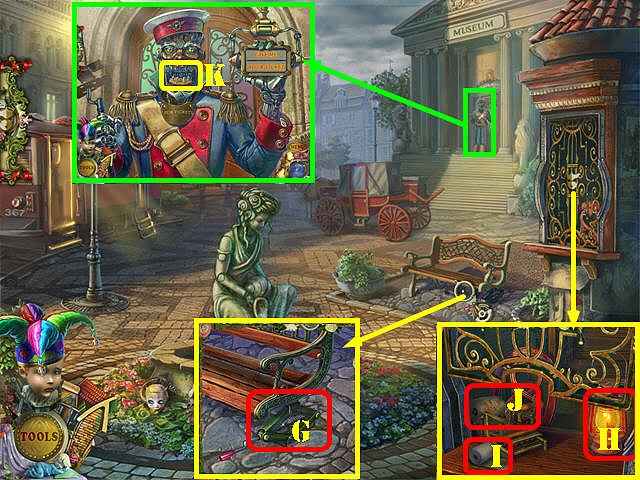 <![if gt IE 9]>
<![endif]>
<![if gt IE 9]>
<![endif]>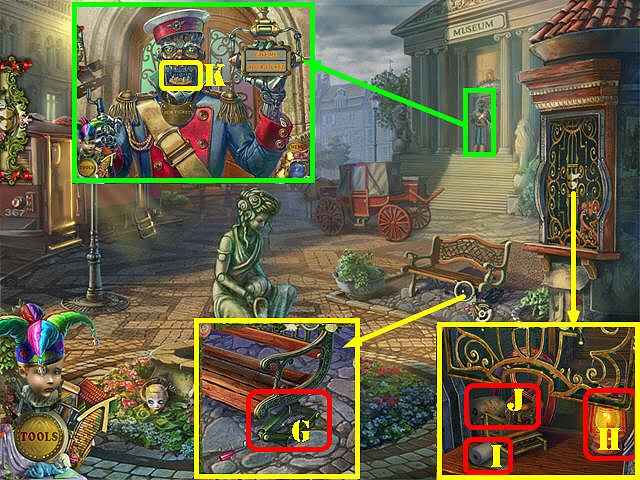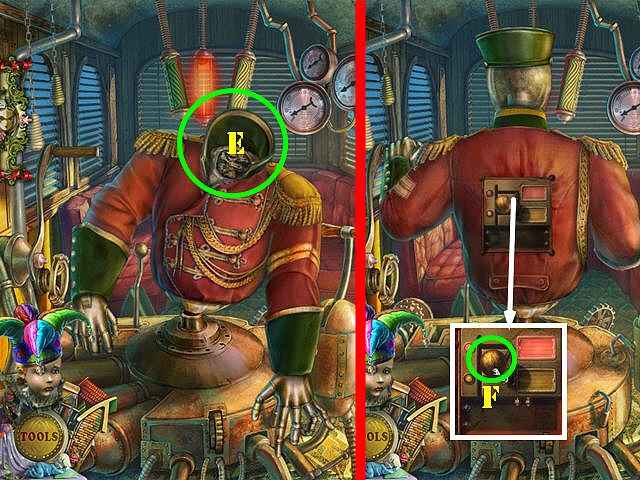 <![if gt IE 9]>
<![endif]>
<![if gt IE 9]>
<![endif]>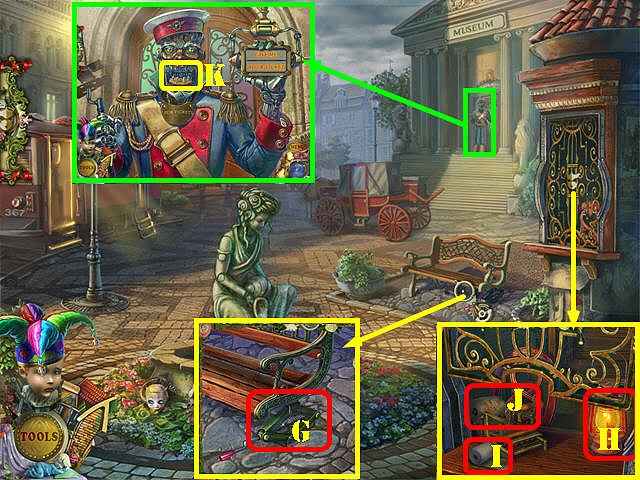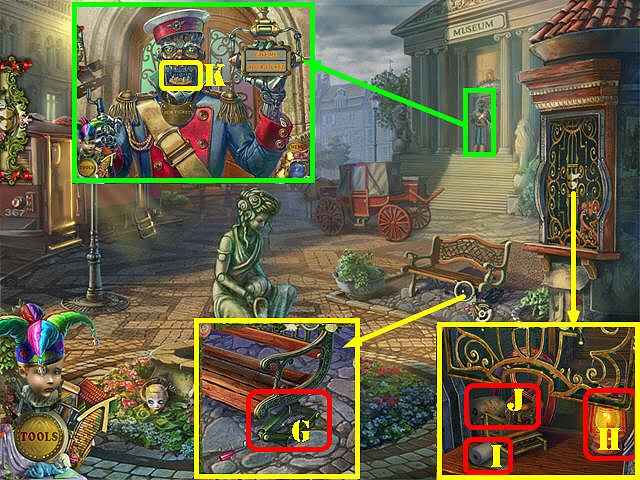 <![if gt IE 9]>
<![endif]>
<![if gt IE 9]>
<![endif]>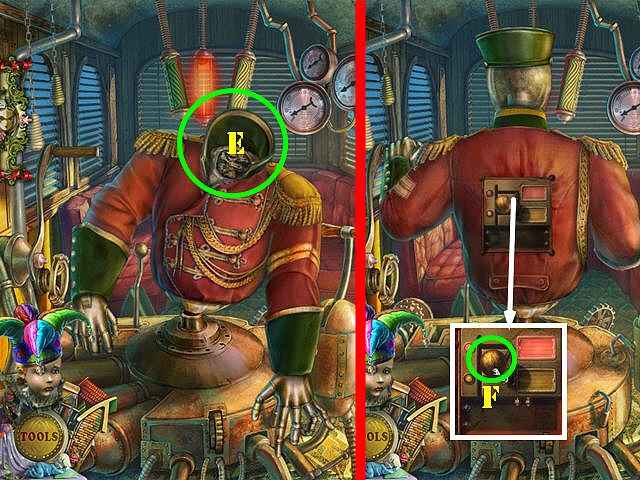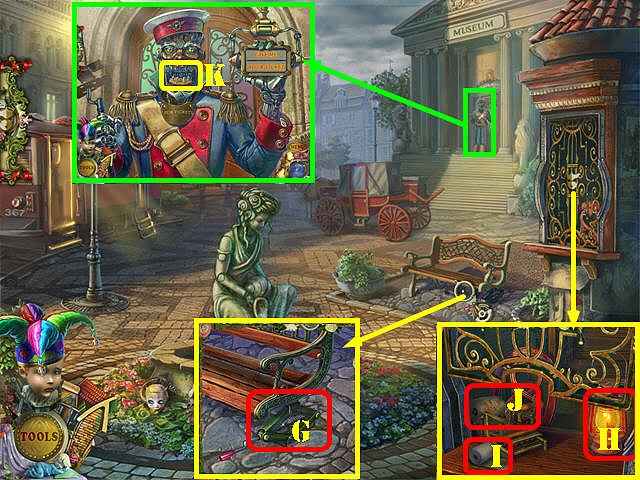 <![if gt IE 9]>
<![endif]>
<![if gt IE 9]>
<![endif]>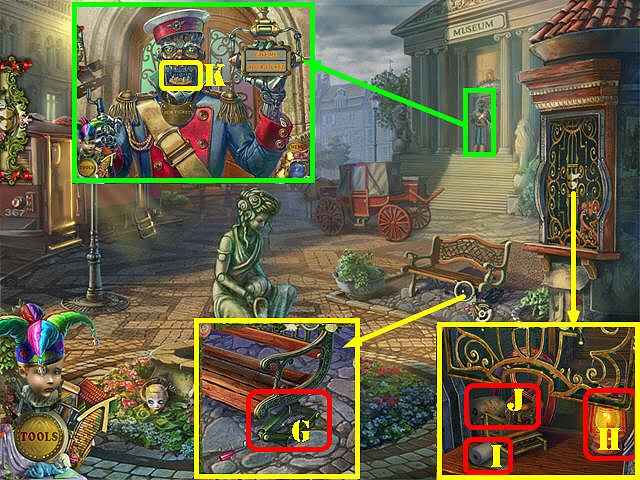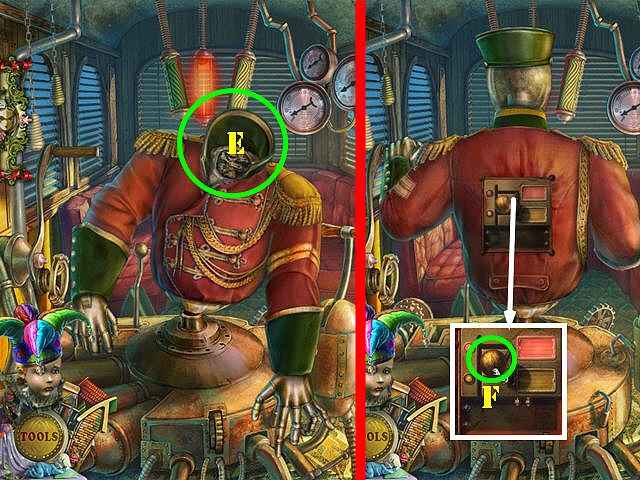 <![if gt IE 9]>
<![endif]>
<![if gt IE 9]>
<![endif]>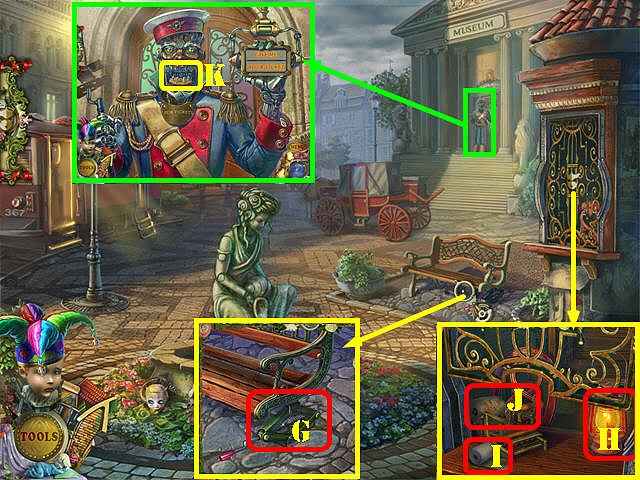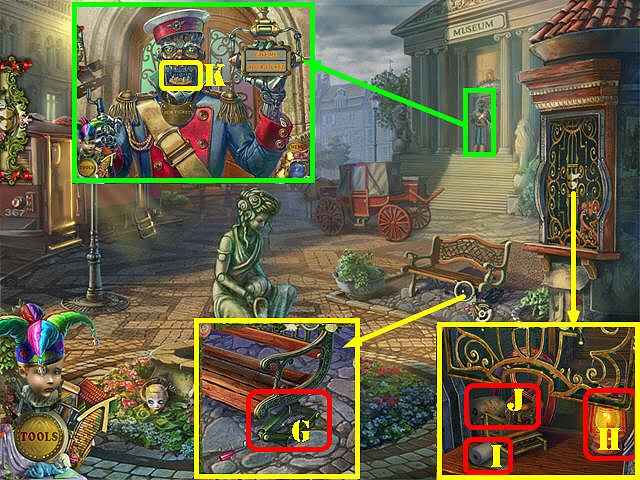 Follow our crystal clear walkthrough and helpful tricks to get you through the rough spots!
Click the button to download full walkthrough.
Zoom into the hotel door.
Zoom into the bench; take the JACK SCREW (G).
Examine the grate; use the JACK SCREW on the grate. Use the LIGHTER on the lamp (H).
Use your puppet helper on the scene and take the TICKET ROLL (I). Place the TICKET ROLL on the device (J): touch it and take the TICKET.
Examine the museum door; place the TICKET in the robot's mouth to activate a HOP (K).
Play the HOP.
Place the helm (1) on the peg (2); touch the helm and take the fish skeleton (3).
Put the fish skeleton in the slot (4) and take the bulb (5).
Place the eye patch (6) on the pirate (7) and take the key (8).
Use the key in the lock (9) and take the battery (10). Examine the flashlight and place the battery and the bulb in it (11). Take the flashlight.
Place the flashlight on the hook (12); zoom into the barrel and take the sword (13).
Give the sword to the knight (14) and take the lever (15).
Place the lever in the mechanism (16); pull it and take the MAGNET (17).
Zoom into the carriage; use the MAGNET on the KEY (A) and then take it.
Use the KEY in the lock (B).
Zoom back into the coach and take the BELL BUTTON (C).
Zoom into the hotel door and place the BELL BUTTON in the slot (D). Push the button and go through the door.
Receive Emails When PuppetShow Series Has New Game Released
Sign-up to get informed when the PuppetShow series has new game released with BD Studio Games' FREE bi-weekly newsletter.
<![if gt IE 9]>
<![endif]>
<![if gt IE 9]>
<![endif]>