PuppetShow: Destiny Undone Walkthrough 17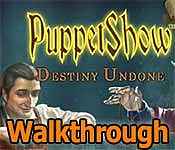 PuppetShow: Destiny Undone Walkthrough 17
* OS: Windows 7 / Vista / XP
* CPU: Pentium 3 1.0 GHz or Higher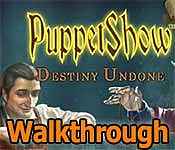 PuppetShow: Destiny Undone Walkthrough 17
* OS: Windows 7 / Vista / XP
* CPU: Pentium 3 1.0 GHz or Higher

PuppetShow: Destiny Undone Walkthrough 17 Screenshots, Videos: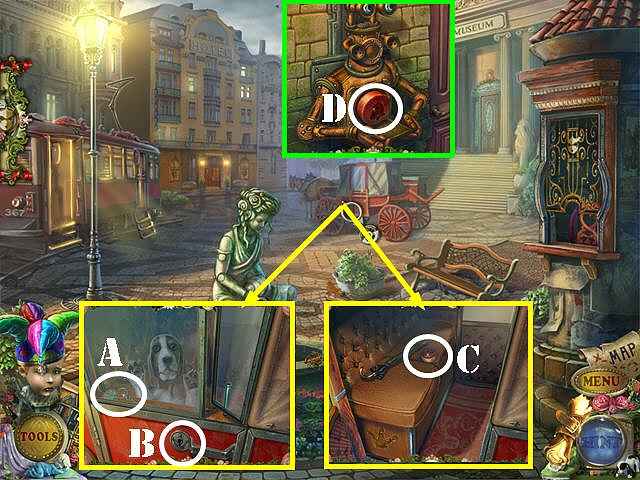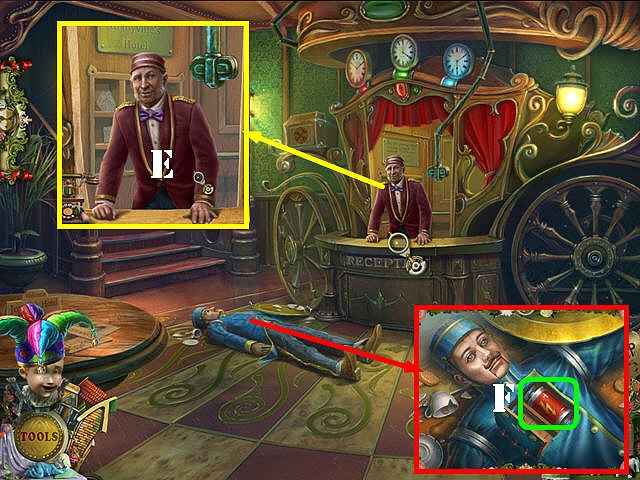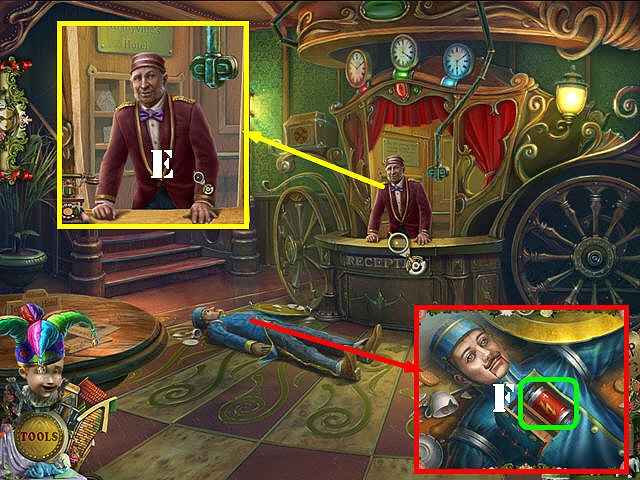 Follow our crystal clear walkthrough and helpful tricks to get you through the rough spots!
Click the button to download full walkthrough.
Talk to the concierge and give him the HOTEL RECEIPT (E). He will tell you to go to Room no. 7.
Examine the puppet; open the compartment and take the BATTERY (F).
Walk down.
Examine the fountain; place the BATTERY in the crab (G) and take the WRENCH (H).
Return to the hotel lobby. Go up the steps.
Examine the left door and talk to Gabriella. Give her the PURSE and take the note (I).
Examine the hatch (J); use your puppet helper on it to activate a HOP.
Play the HOP.
Open the suitcase and take the hammer (K).
Pull the chain and take the clock (L).
Touch the shirt sleeve and take the playing cards (M).
Break the bottle with the stone (N) and take the ship (O).
You will receive the HAMMER.
Walk down.