Upcoming Hidden Object Games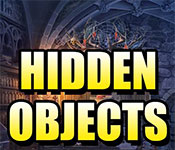 Upcoming Hidden Object Games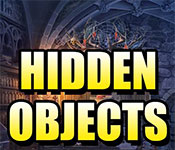 Upcoming Hidden Object Games

Upcoming Hidden Object Games:
(Last Update: 01/07/2019)
Here are some Hidden Object Games will be released in the next several monthes, I think there maybe some one you will liked. View below screenshots for some direct impression.
Persian Nights 2: The Moonlight Veil Collector's Edition:
It's the day of Mathab. Tonight, the twin moons Ahura and Mainyu move towards the full phase, ending their twenty-six year cycle. While whimsical on a normal day, in Mathab the magical aura of The Moons forbids spellcasting, forcing wizards to rely on previously enchanted artifacts.
This year, the Academy of Dars-Khana was full of uncanny accidents that compelled the Chief Magic Chamber to launch a full-fledged investigation. Chief Inspector Sabir has had his crew quarters in The Academy for months now, looking for irregularities.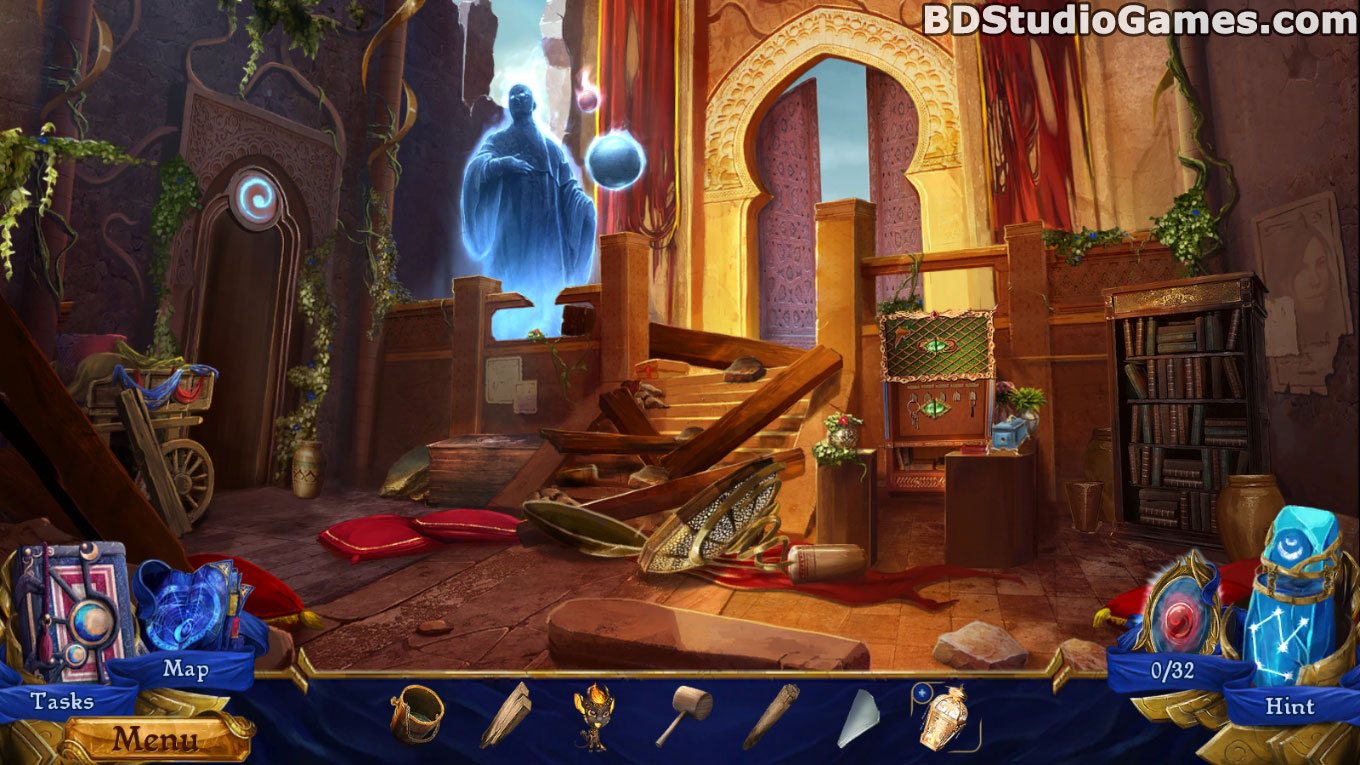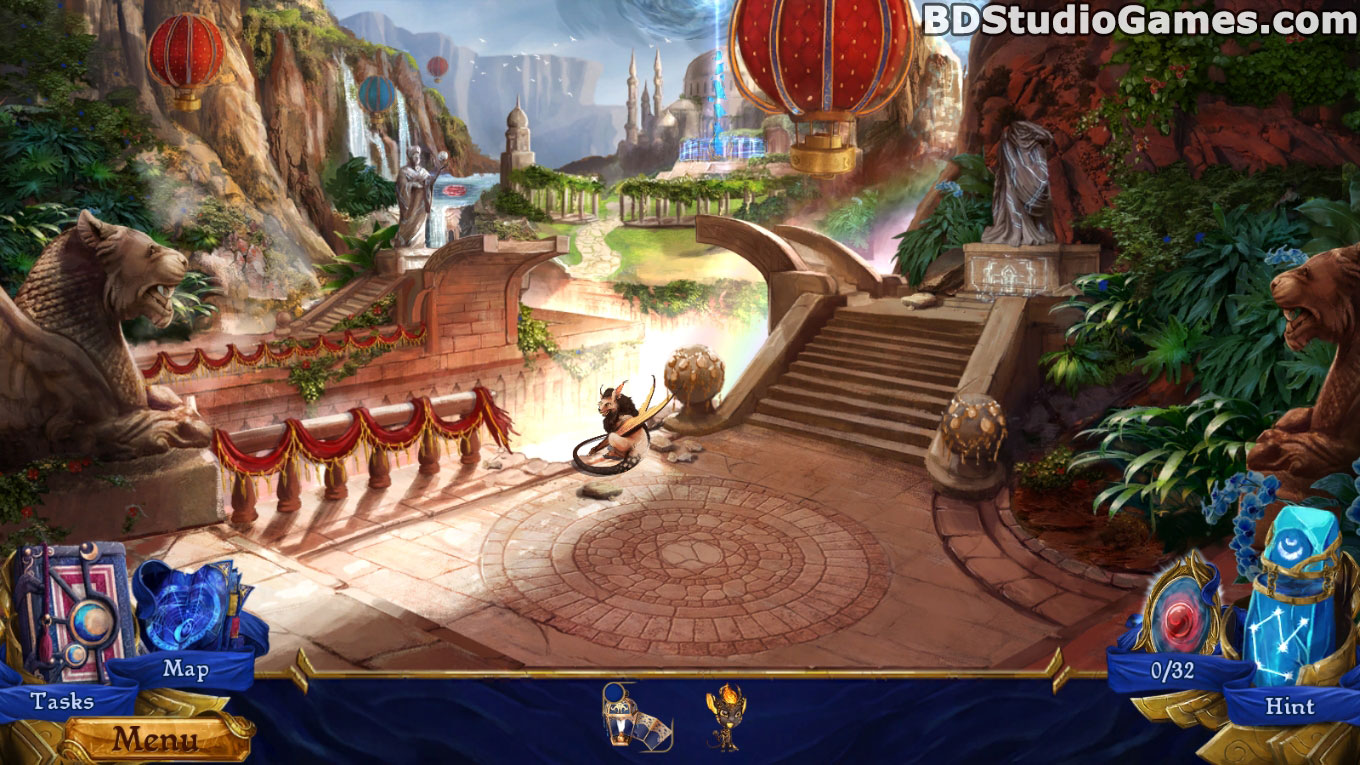 Rachel Ward: Hidden Agenda Collector's Edition:
Increasing the dose... Nothing... again. Specimen 005 deceased. Dispose of the body. Hey! Why's that camera on?
Did you get my package? Sure... but... where did you get all of that? I've been trying to crack that case for almost a year. Will you print it? Yea... maybe... but these are only copies. I have to see the originals... take some pictures maybe... OK. St Ann's Hospital. Tonight. Hurry up. We don't have much time. They're planning to move the operation. Try to get in from around the back. I'll leave a window open. Damn it!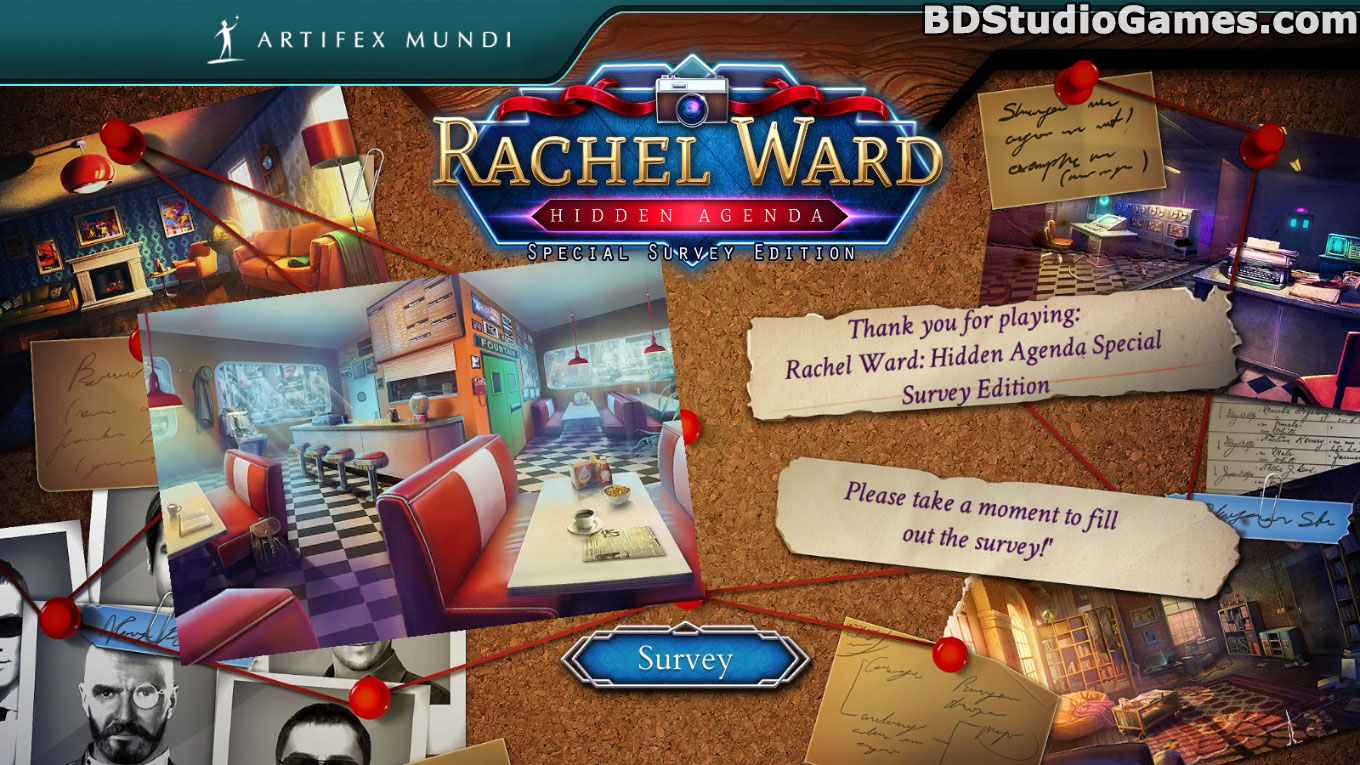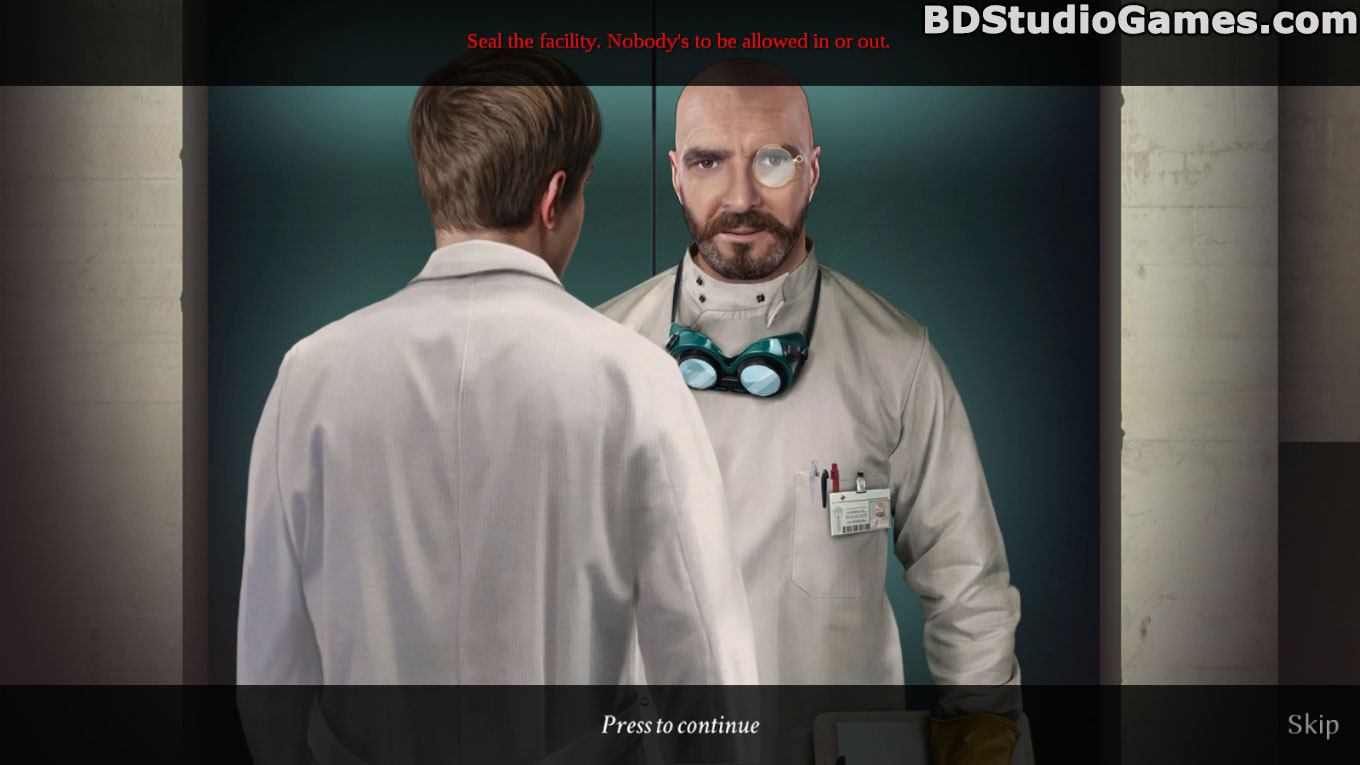 PuppetShow: Porcelain Smile Collector's Edition:
Please, open the door! Our daughter's dying! Are your dolls really more important to you than your own daughter? Curse you! Do you hear me?! Curse you! You're late. I'm already cursed...
My dear friend, I'd like to invite you to visit on my birthday. We haven't seen each other since university, but as you know, I got married and now live on Smile Island. My hasband, Otis, is the mayor's assistant. I look forward to introducing you.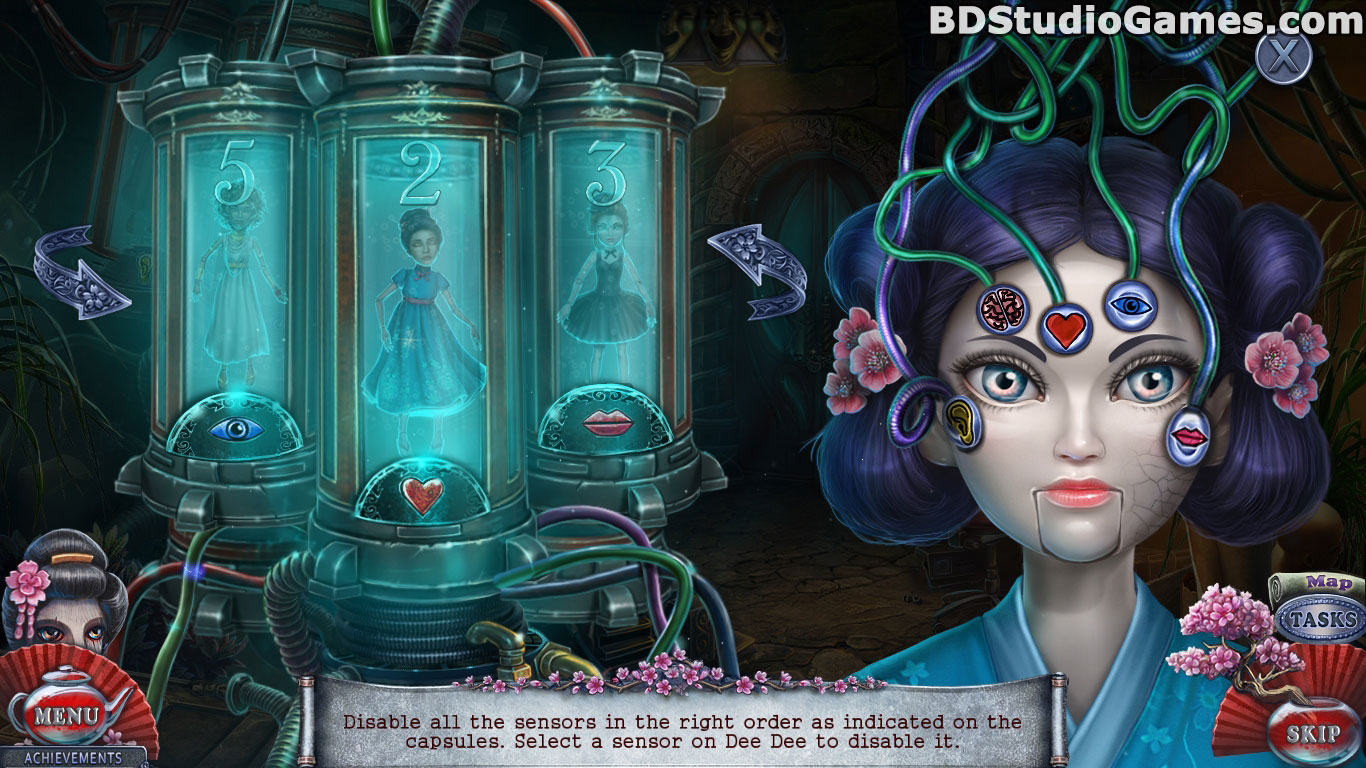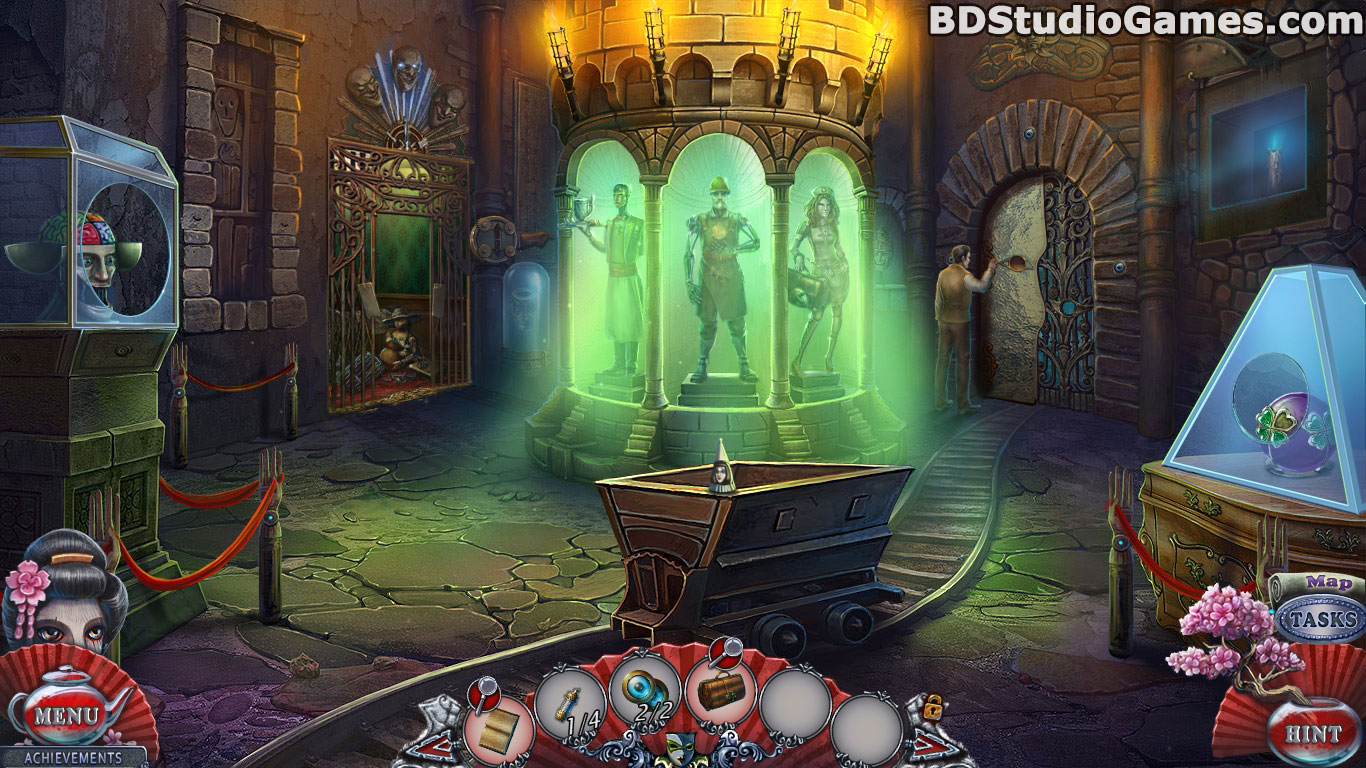 The Secret Order: Return to the Buried Kingdom Collector's Edition:
Who dares to disturb Nezul?
Sarah? It's Julie, I hope my message reaches you. You've proved that you truly care about the Buried Kingdom and we need you now more than ever. Our world faces a great threat and we need your help to prevent a tragedy. Make sure to bring the jewel I gave you last time. I'll explain more once you arrive. Sail to these coordinates. It will be far out to sea, but I have a plan for returning you to the Buried Kingdom.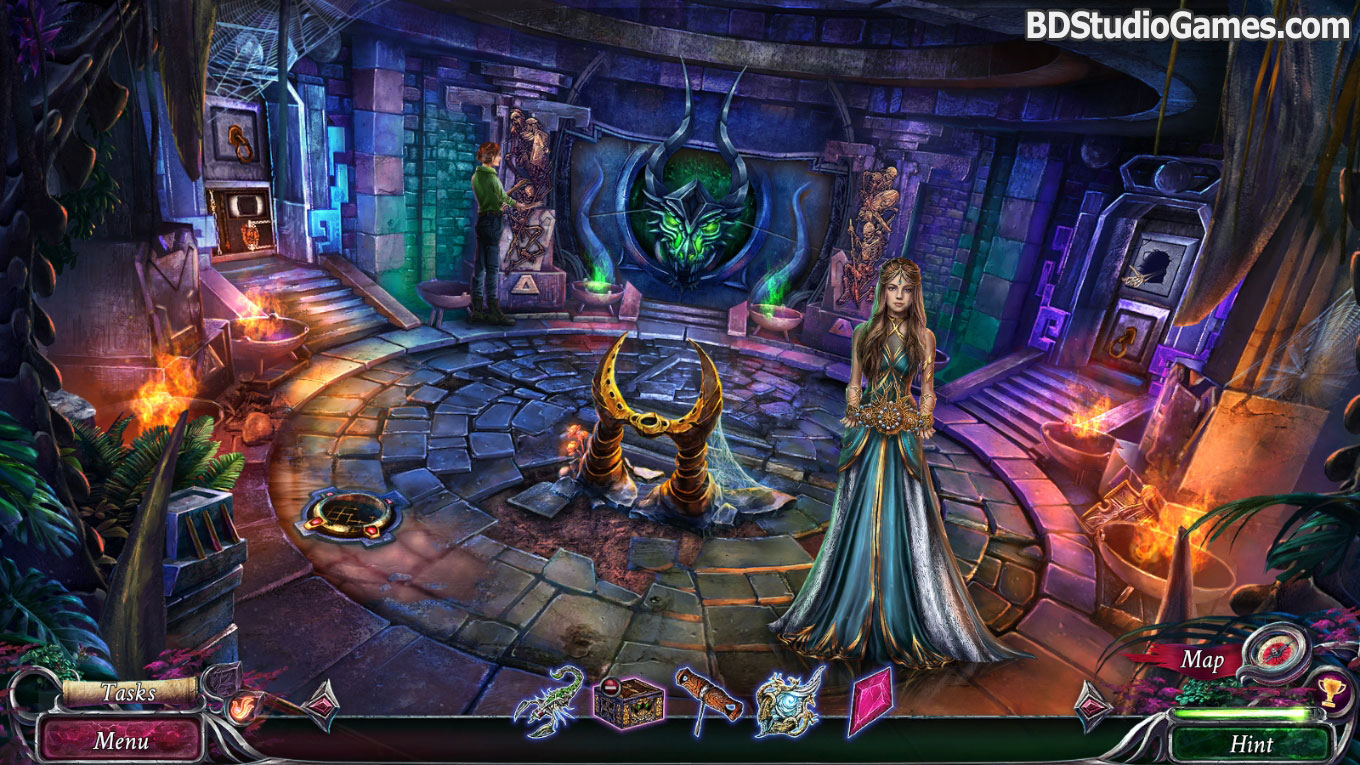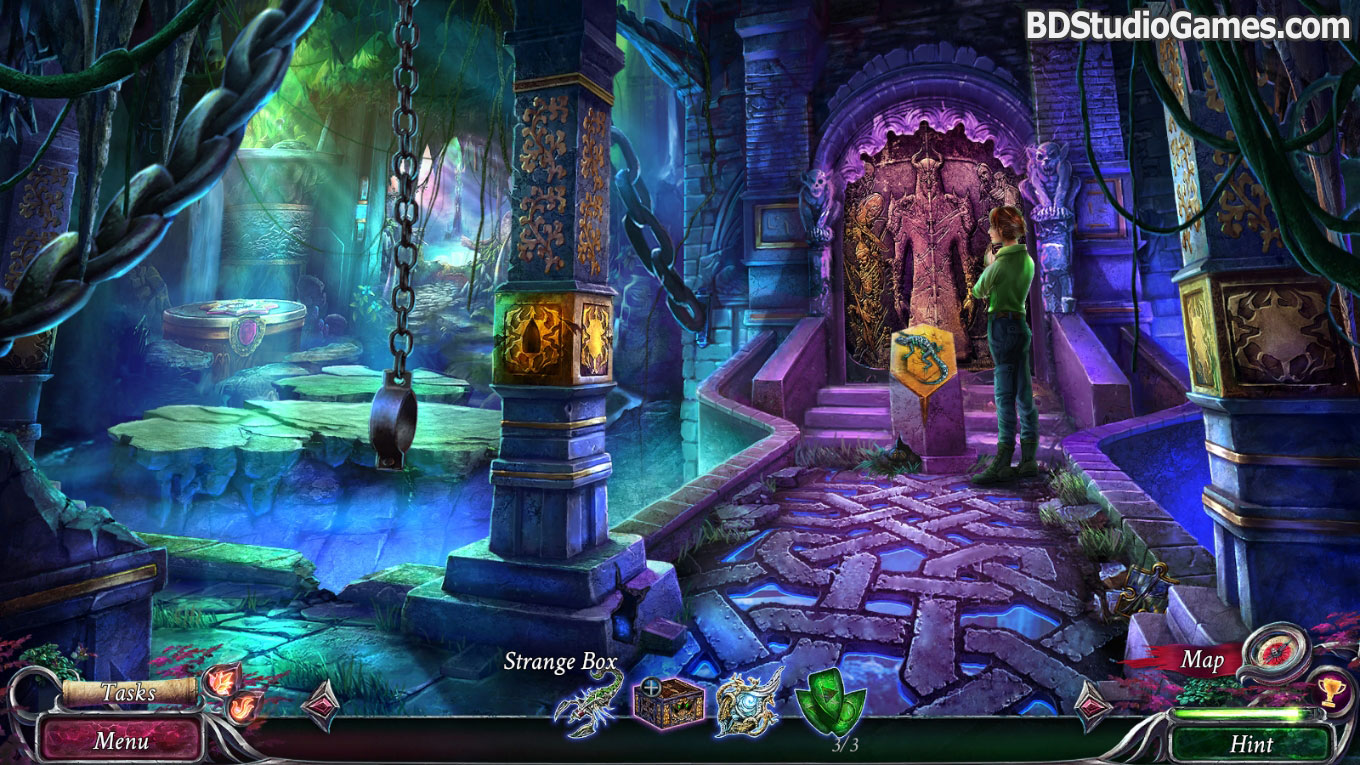 Mystery of the Ancients: No Escape Collector's Edition:
After everything that happened, we deserve some rest. You're right, dear! It's getting dark, it's best we stay at the motel. It seems they have available rooms. Hello, I've been waiting for you, please, come in. I'll explain everything inside.
Help! We're at the Infinity Motel... Off highway 94...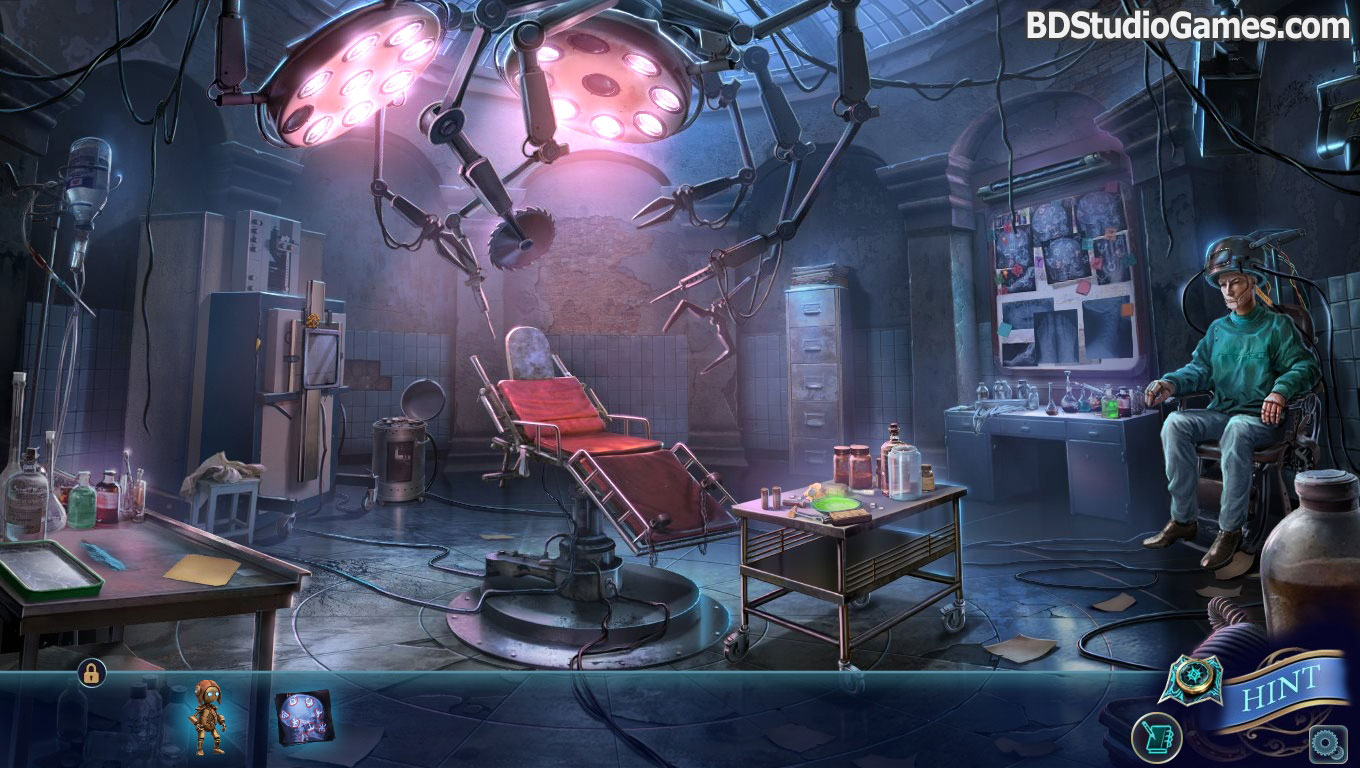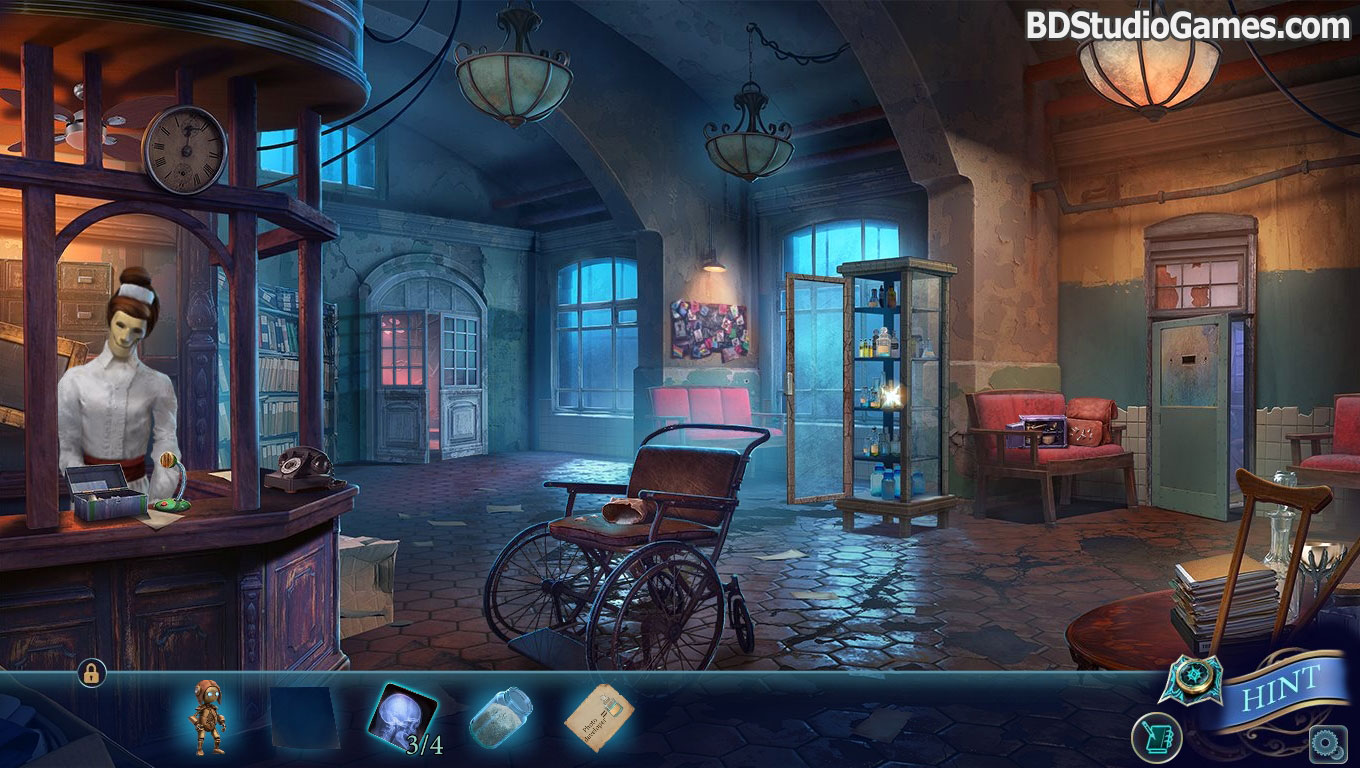 Mystery Tales: Dealer's Choices Collector's Edition:
You're an excellent player, Miss Stack! I'd bet it all to win you over body and soul! Hahaha, very funny, I'll take that bet! You lost, Miley. Now your soul is mine.
I'm so glad we're finally taking a vacation together! We don't get to see each other enough. I was afraid you wouldn't be able to come because of your work. The cruise liner, the Princess Lolita, is the most famous casino ship in the world. We're lucky the owner himself invited us. I hop we meet some celebs there... Who knows, maybe I'll get a new role in a movie!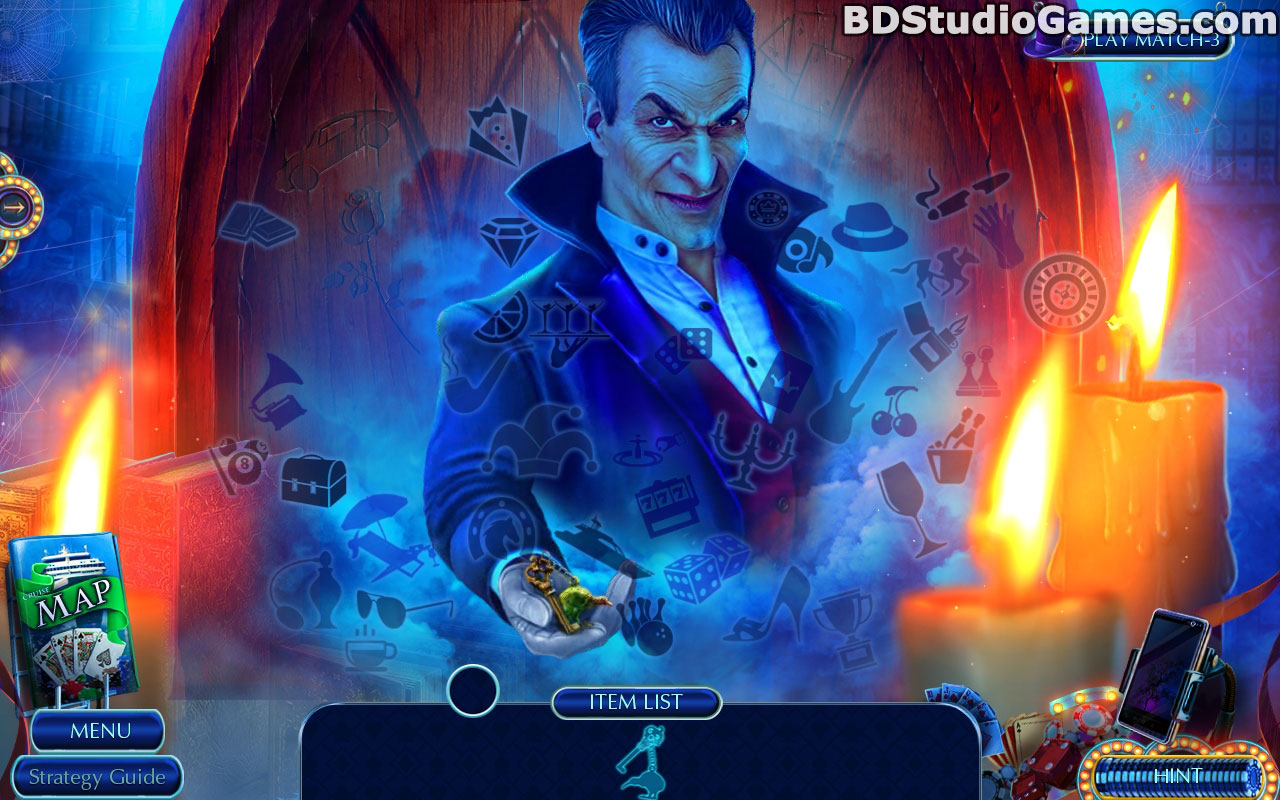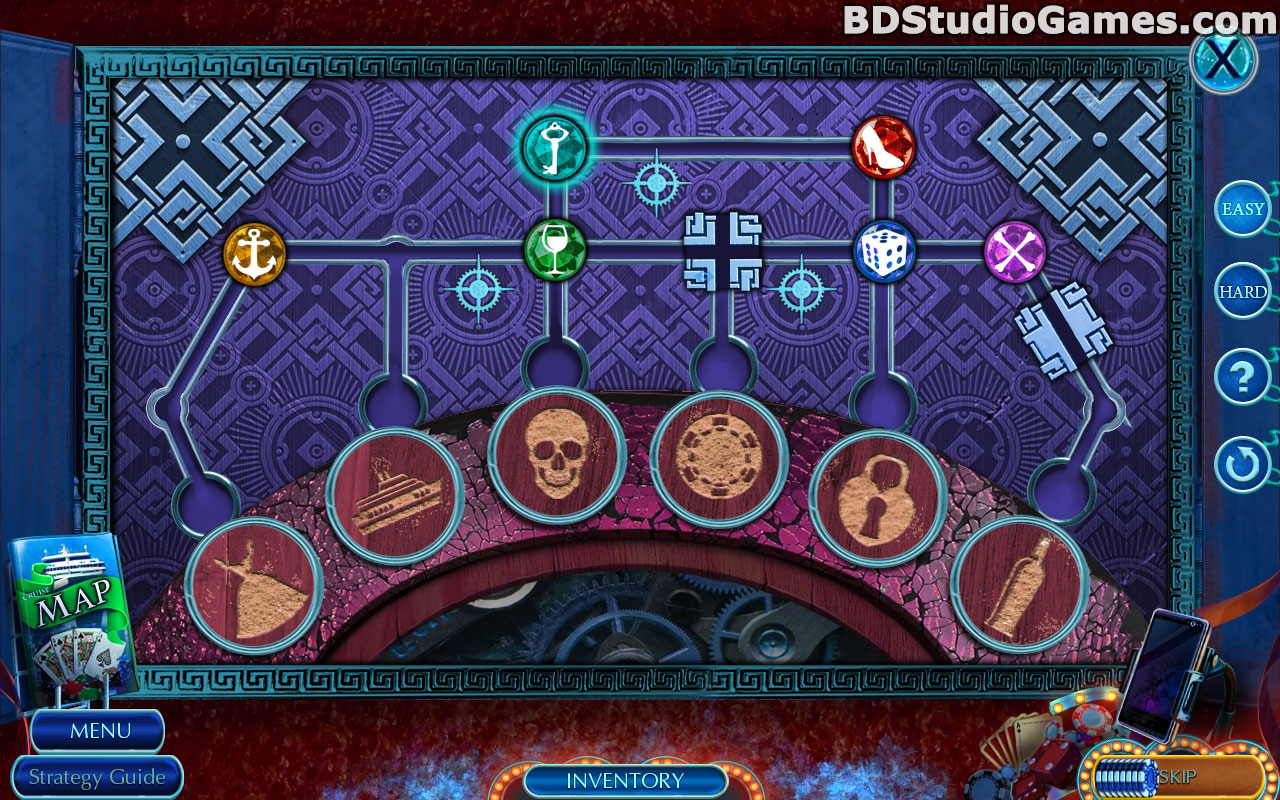 Whispered Secrets: Cursed Wealth Collector's Edition:
My dear friend, I'm sure you've heard news of my recent tragedy. It's true that my beloved wife Mary has passed. The police suspect her sister, but she claims to be innocent. Please, you must come to Masonville and uncover the truth!
My secretary will be waiting at the station and he'll be dressed in grey clothes, wearing a hat, and likely smoking. Yours in Good Faith, Lord Abel Mason.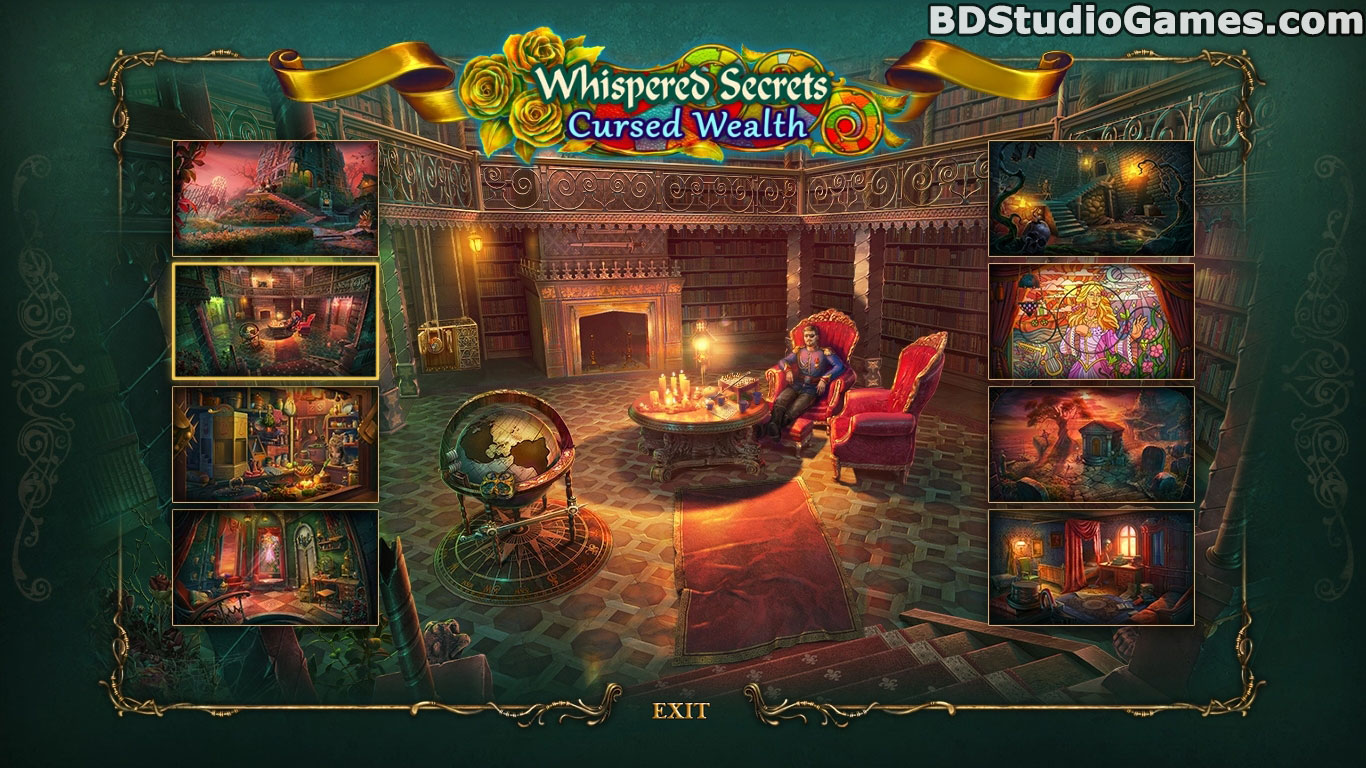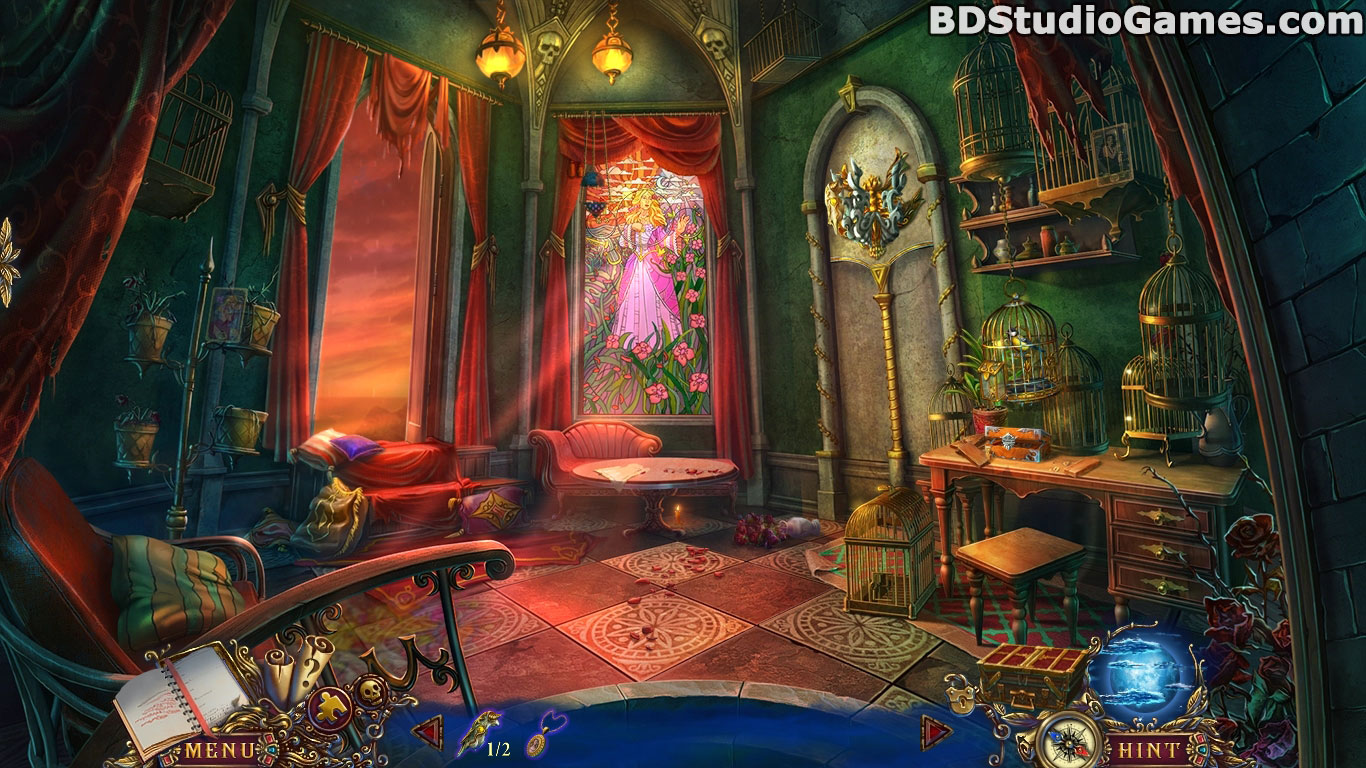 Grim Tales: Outcasts Collector's Edition:
Hello, my dear sister Anna. I know we haven't spoken in ages, but I need your... expertise with handling unusual situations. You see, the museum I work at was robbed recently and a valuable artifact was taken. The whole situation is quite mysterious.
The police have been no help. If we don't find the culprit soon, we'll have to close the museum. I'm confident you can help us solve this case. I'll be waiting for you at the museum.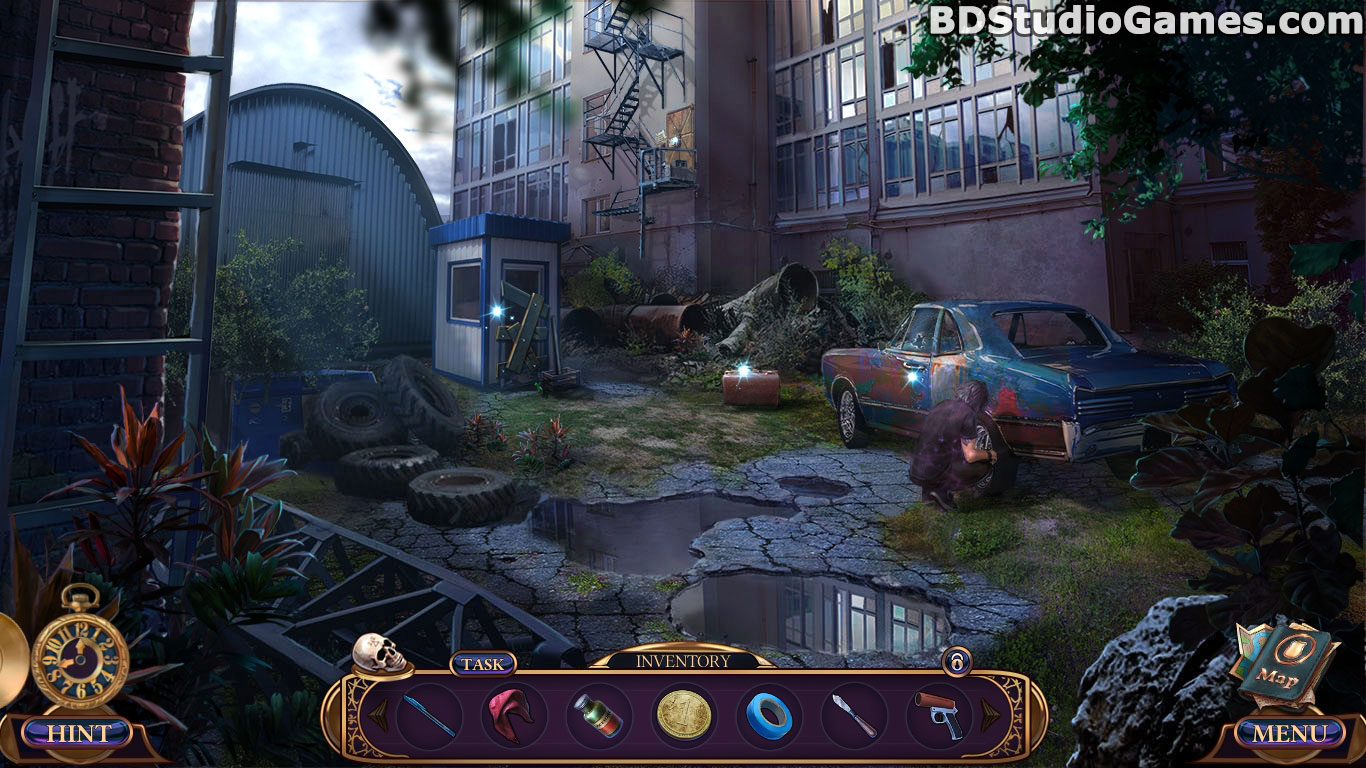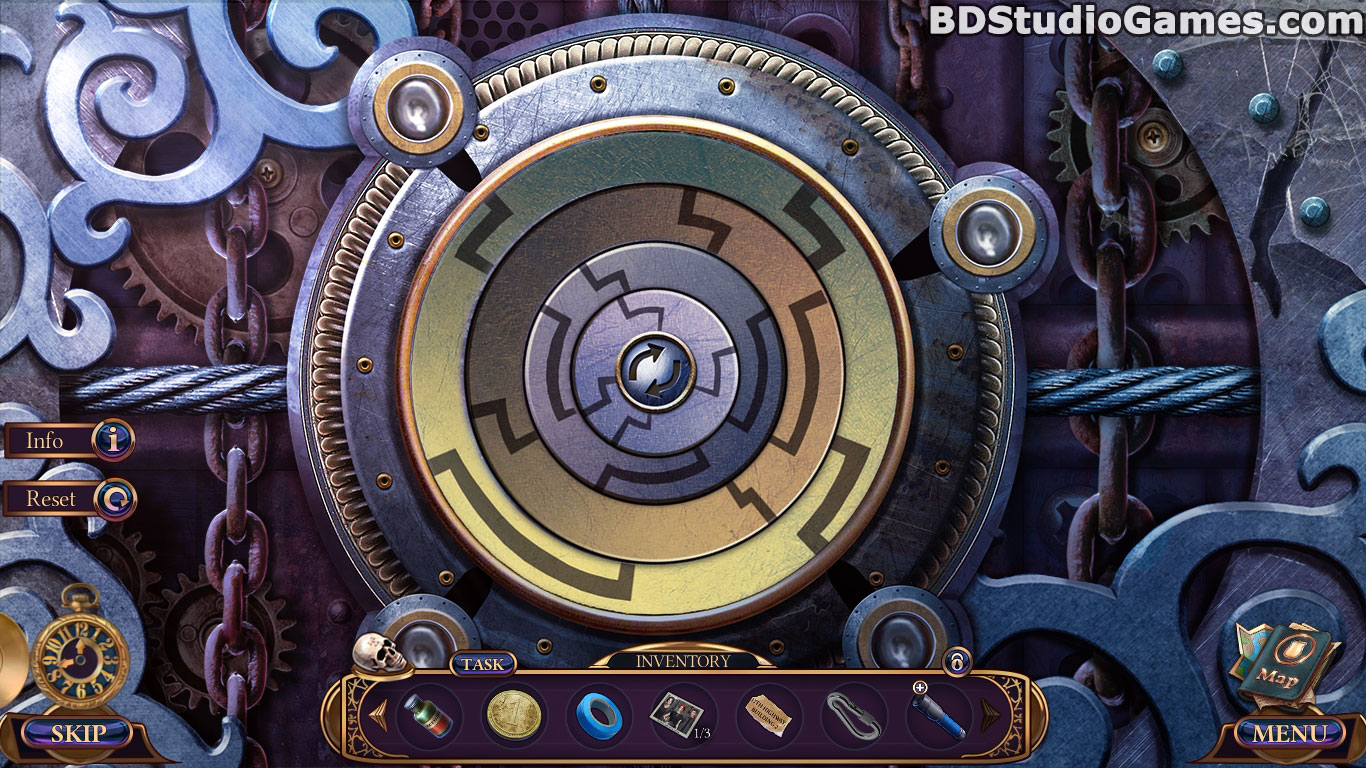 Uncharted Tides: Port Royal Collector's Edition:
I can't believe you're alive! Nether can I, my friend. I've missed you, but I can't stay for long. How is she? She's getting worse. Her life depends on me. Will you ever be back? I can't promise anything... But if I ever am, you'll know about it. Take care of Crazy George for me, will you?
Well Jack, so far you've proven yourself useful. Here's the money, as promised - half now, half when we find my father. Pleasure doing business with ya, miss, just hoping for smooth sailing all the way there. That would be more likely if the captain wasn't dipping into the wine shipment all day long.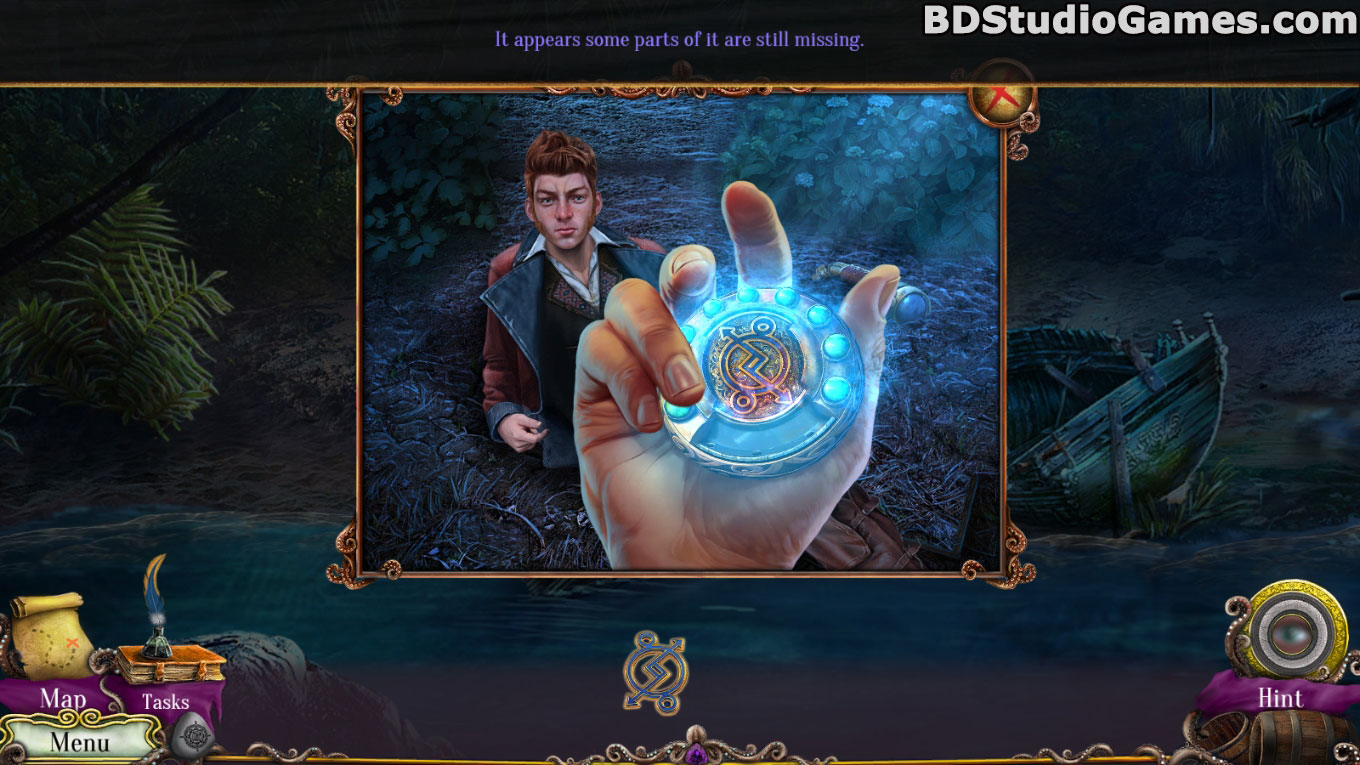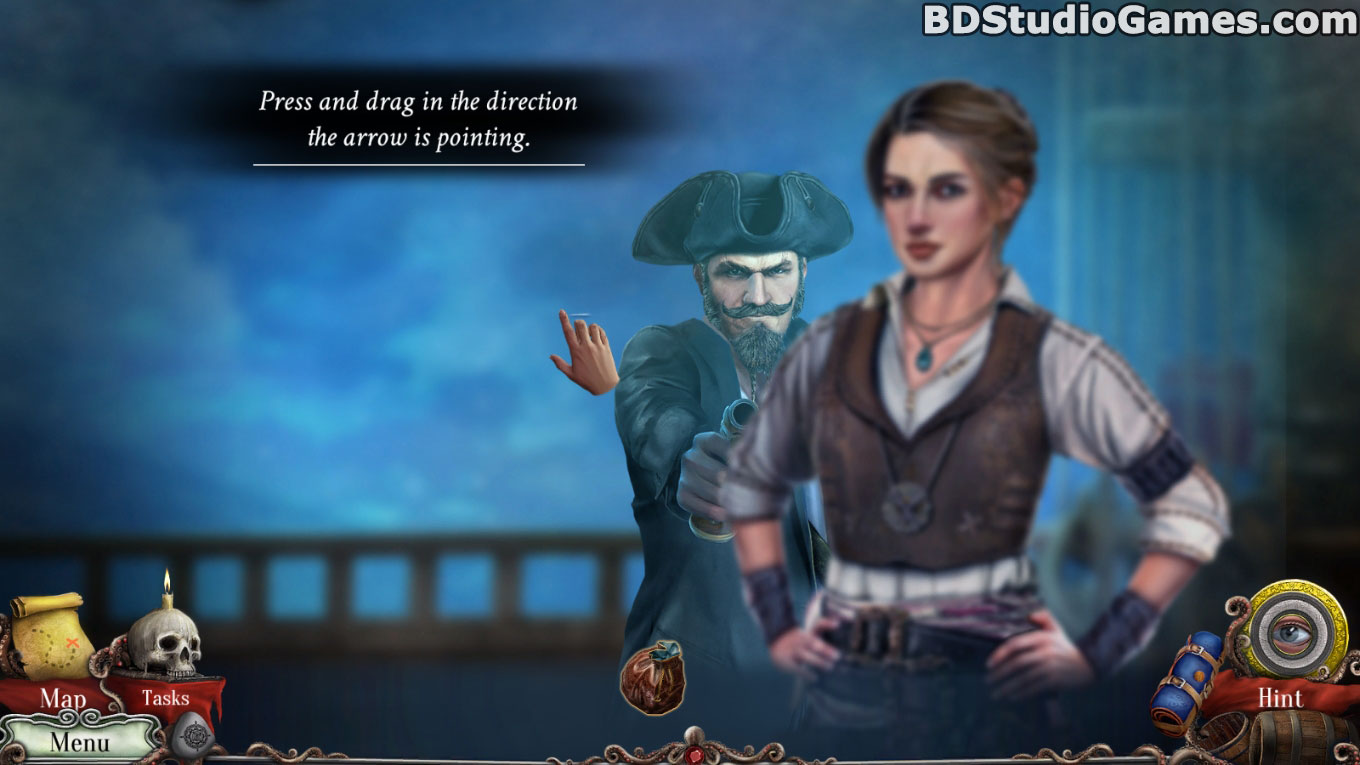 Fright Chasers: Director's Cut Collector's Edition:
Another night, another haunting, the premier paranormal blog is on a new mission. So where is our research for the Fright Chasers blog taking us tonight? The old Odeon movie theater. A couple comments claimed there's an active ghost there, probably nothing.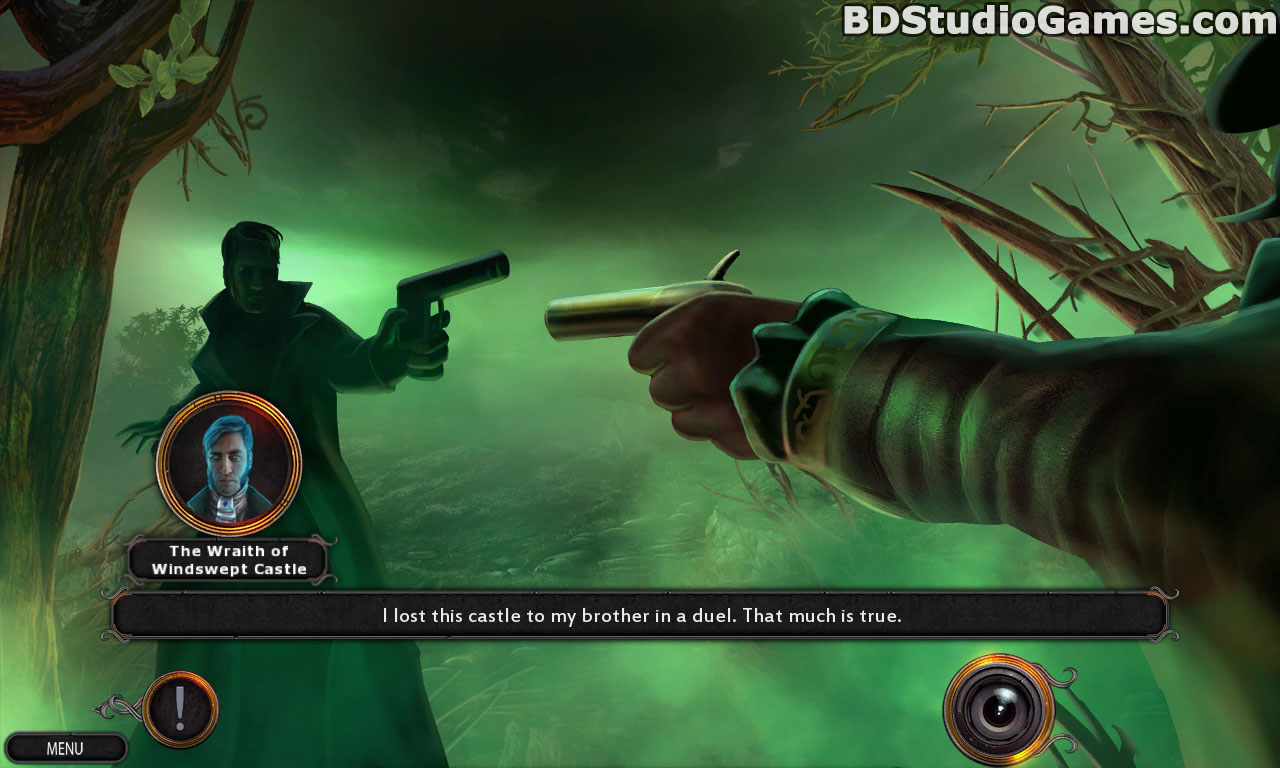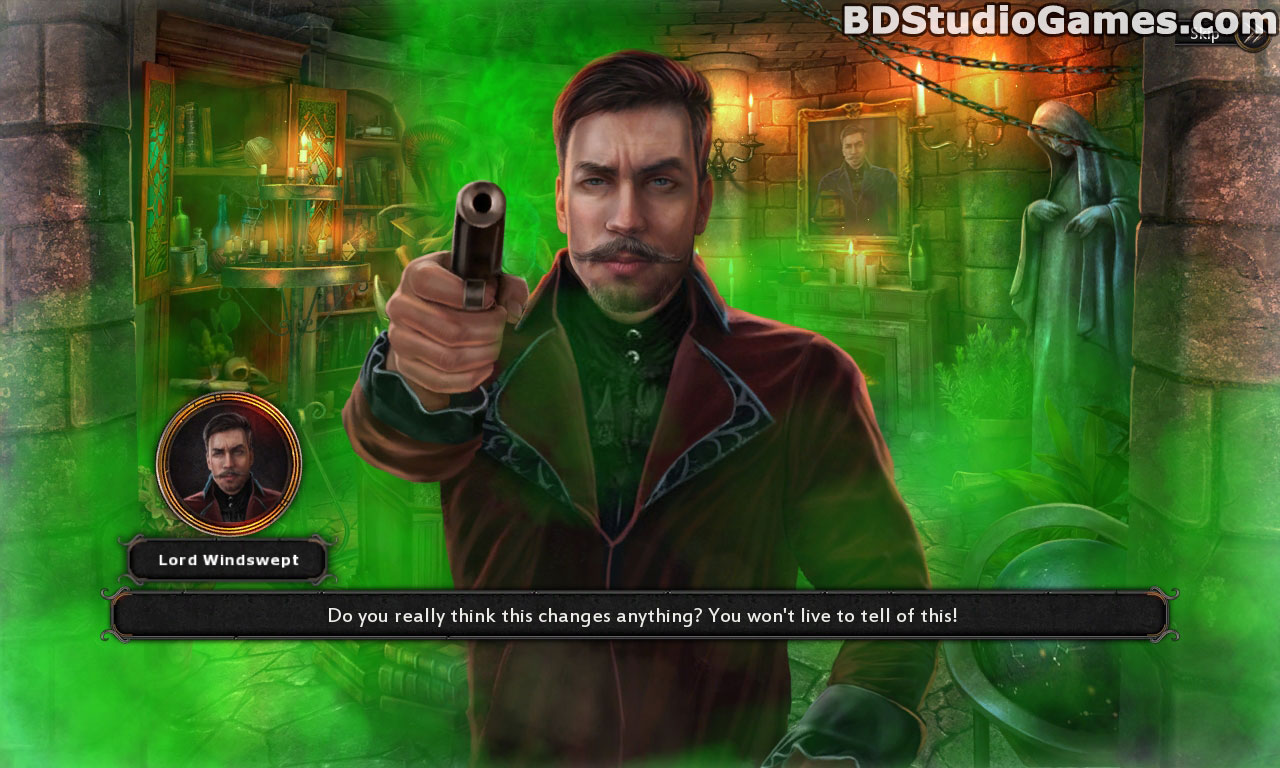 NeverTales: The Abomination Collector's Edition:
Though I'm a successful author and the envy of my peers, it seems my luck has finally abandoned me. It is time, I must write greatest creation. My protagonist will face an evil like no other... This book shall usher my return to the top of the literary world.
Archmage Trevana has summoned me urgently... But what could it be? I am only an Adept. What could be so dangerous to worry an Archmage?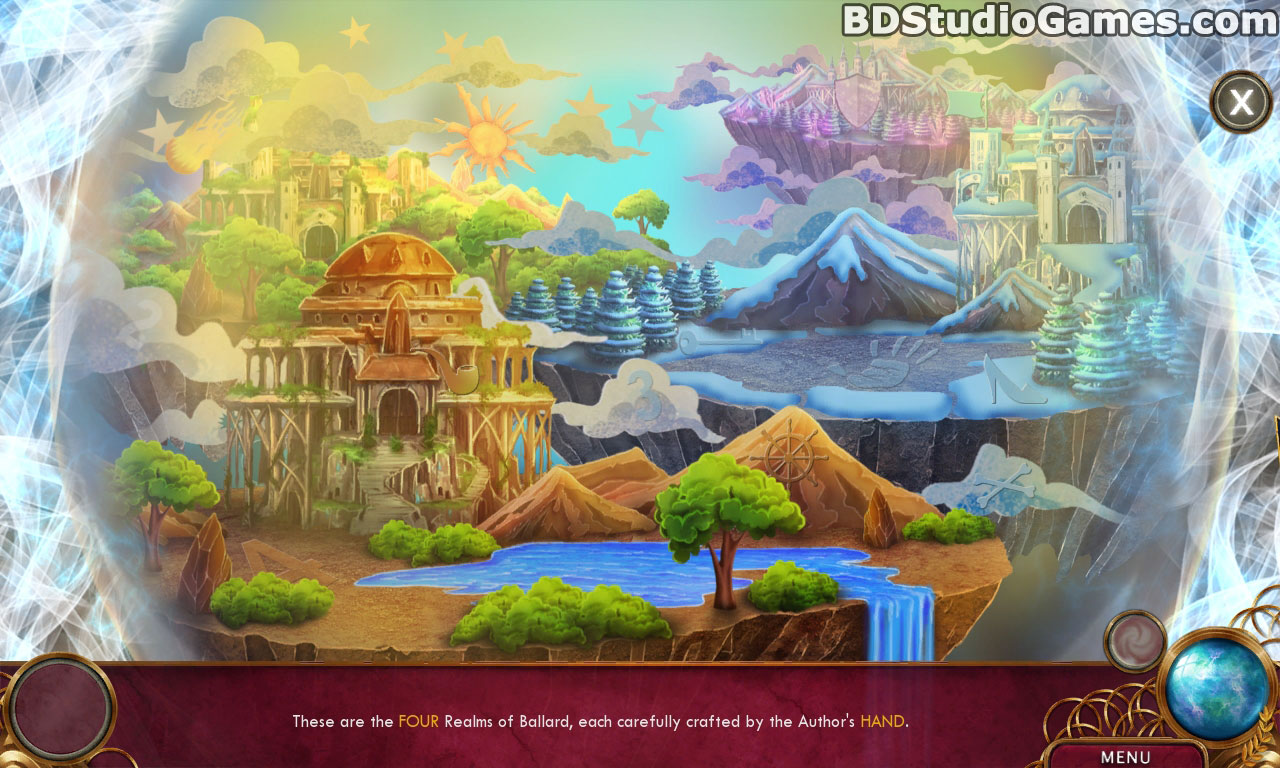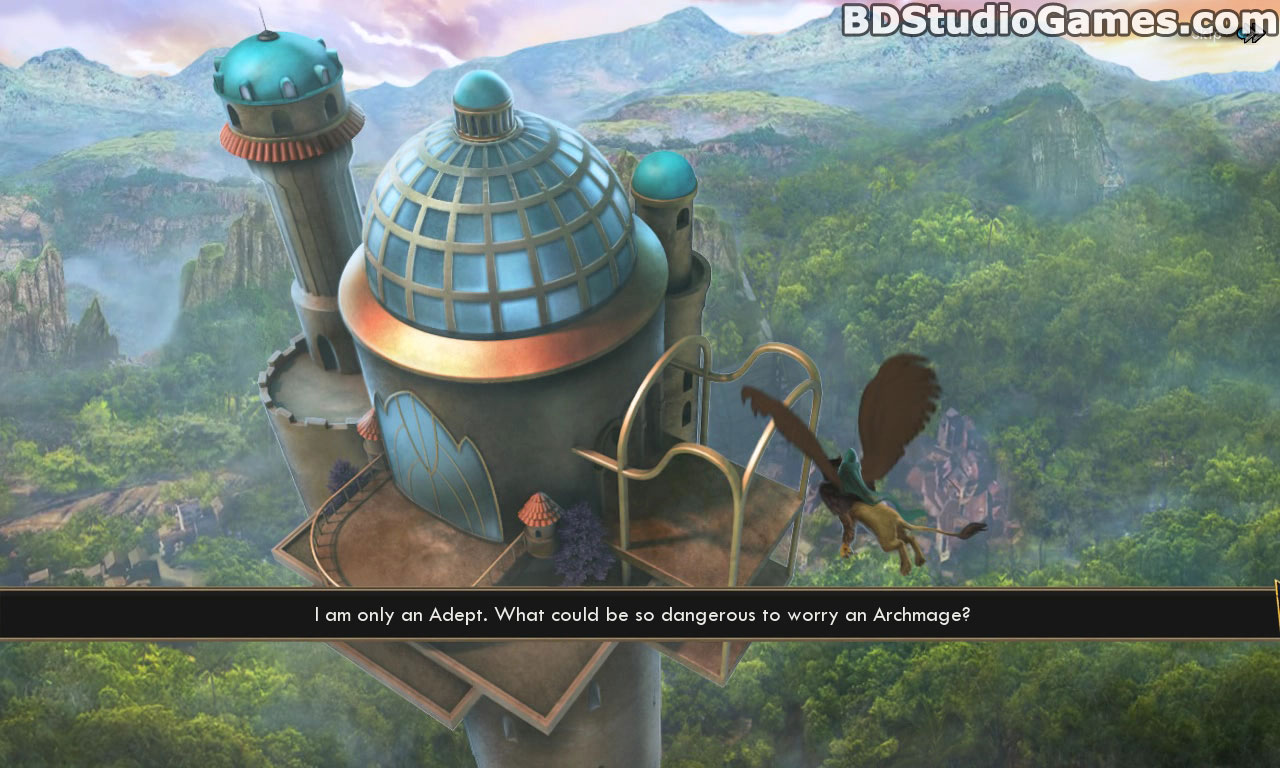 New Yankee 7: Deer Hunters:
John and Mary have accomplished many amazing things since becoming frequent visitors to King Arthur's world. They captured their won medieval castle... Mastered the secrets of magic, acquired their very own dragons, befriended a grmlin who invents things... And even spent a vacation in ancient Egypt!
But even heroes as celebrated as John and Mary have everyday problems, you know, Joha, having a picnic by the castle while we're doing repairs at the cranch was a pretty good idea. When the barbecue is ready, you'll say it was a great idea. Oh no... Joha, King Arthur's messenger is here, and he's carrying a walkie-talkie...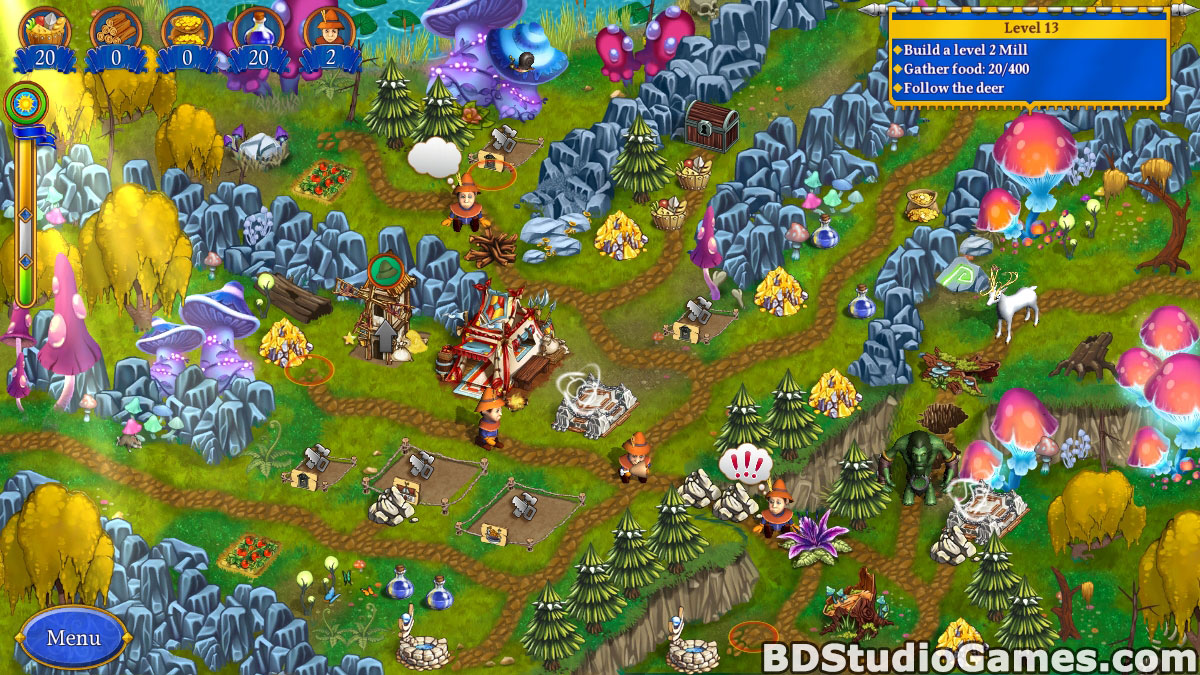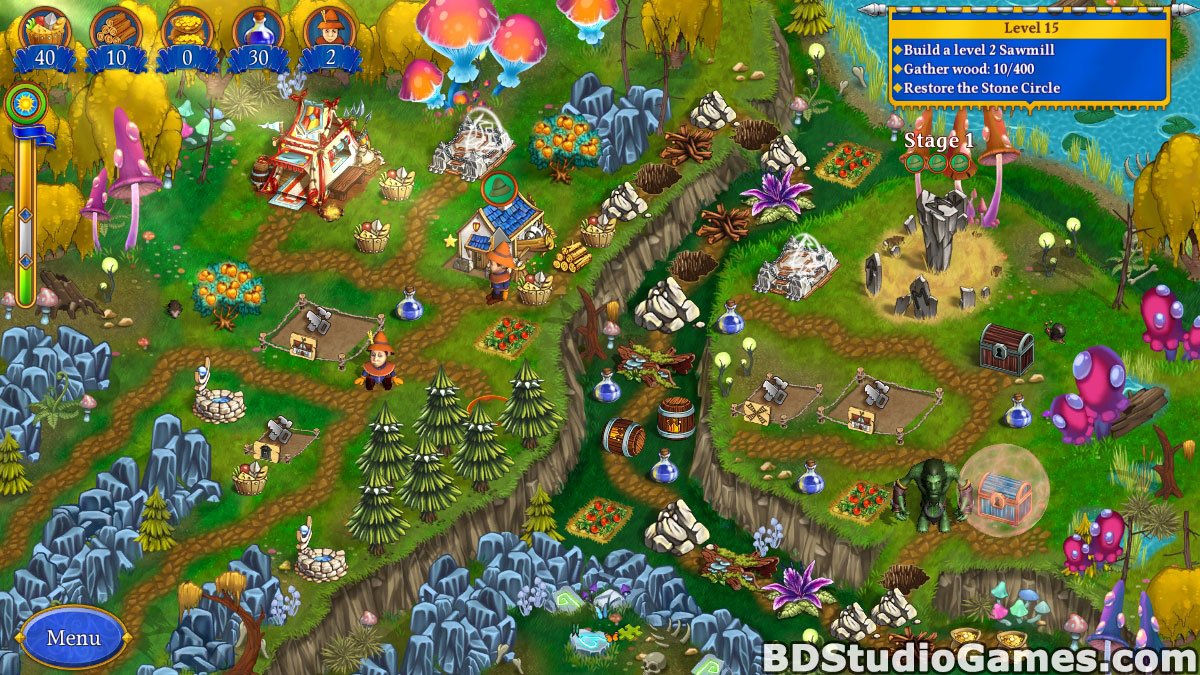 Royal Roads Collector's Edition:
In one magical kingdom inhabited by different races and peoples living in peace... The crown was passed down to the young and beautiful Princess Layna. The princess was indeed talented... But she understood little when it came to ruling the kingdom. Her advisors made the decisions themselves, praising the princess so their actions were never called into question...
After six months of her rule, the kingdom was plagued with problems, and many inhabitants were becoming indignant. But the princess remained unaware of her people's suffering. Then the time came for the official coronation to declare her the rightful queen. The preparations were complete to place the crown on her head...
When a witch suddenly appeared and cast a spell on the princess! Her body was transformed into someone else's, and she disappeared from the royal quarters... When she awoke, she was in the body of a poor beggar girl on one of the streets of her kingdom, taken in by a kind farmer. Now she must set out on an adventure to find the sorceress and restore her former self!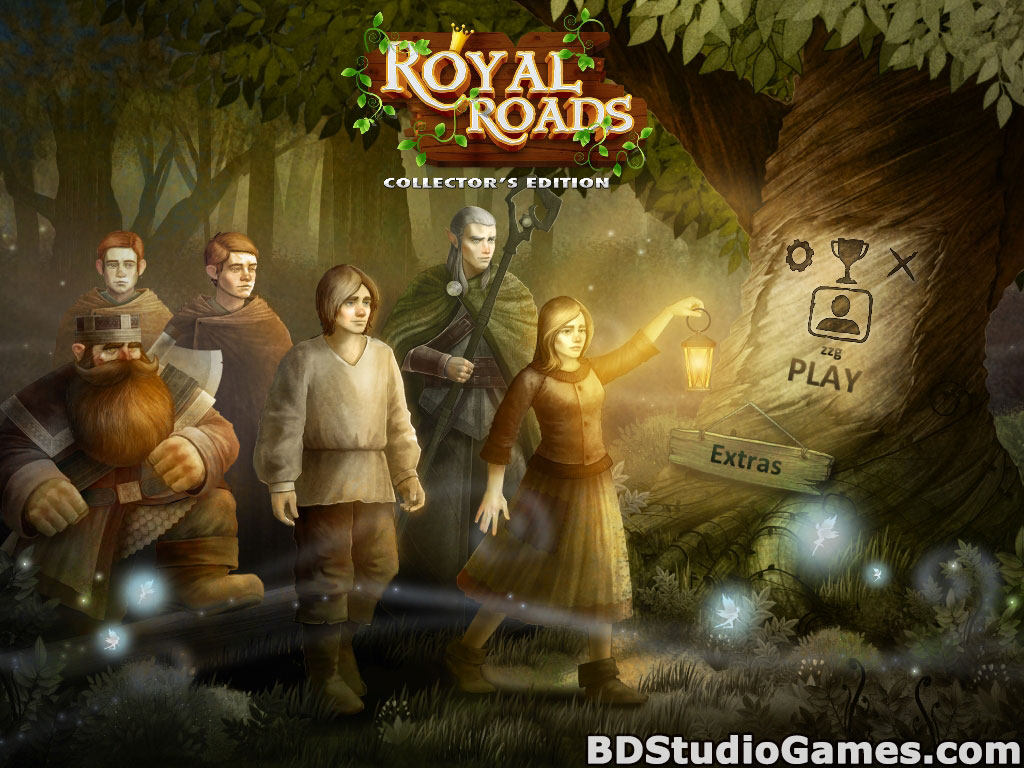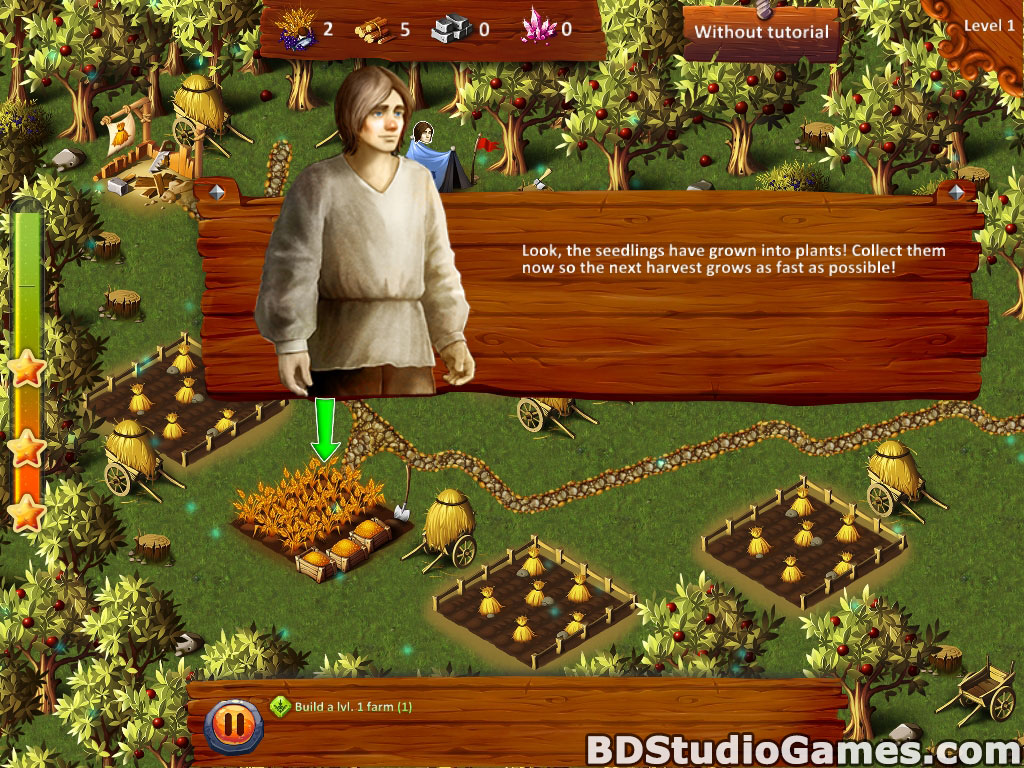 Redemption Cemetery: The Cursed Mark Collector's Edition:
Hello, I had a really hard time finding you. I'm not sure that you'll like what I'm gonna say, but you need to know the truth! My name is Kear, and I know the true reason behind your visions and fears. I can tell you the truth and help...
You have visions for a reason, and you're in real danger. Look, do you remember this mark from your visions? I'll tell you everything. Come here right after midnight. You have to arrive before him...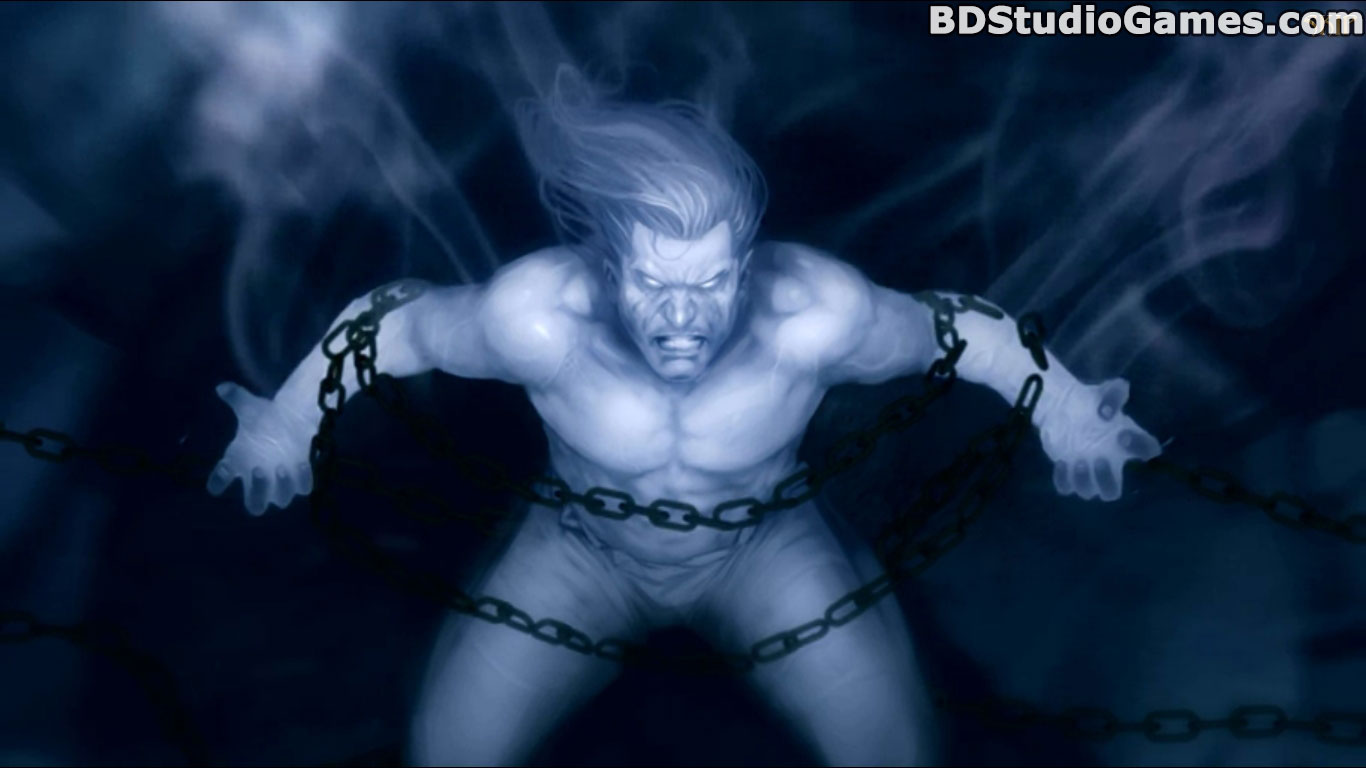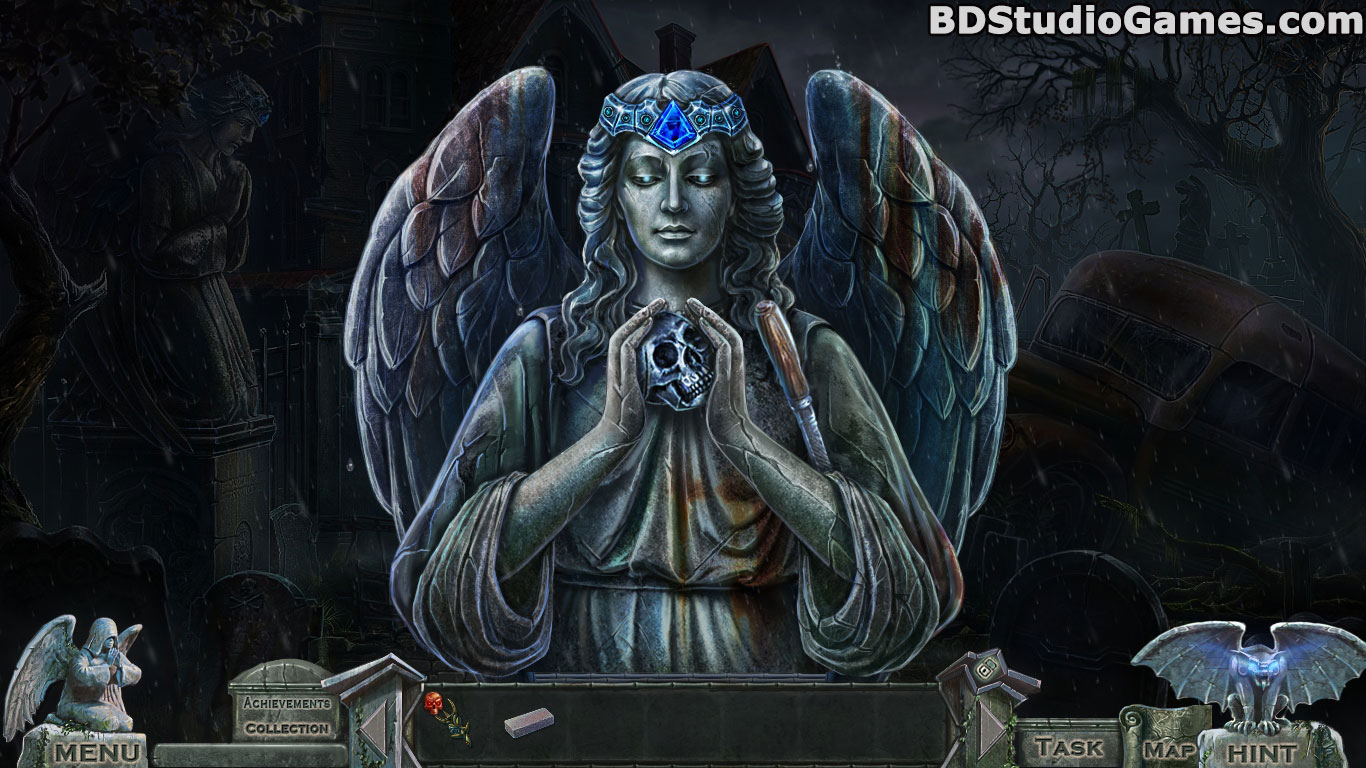 Endless Fables: Shadow Within Collector's Edition:
Dearest Pamela, It's been a long time, but you are the only one who understands me. No one in Mittenwald believes me anymore, I truly thought he was dead all this time, but Hans is alive! He's in the Nightmare realm! I need your help. I've attached directions to my house, please, come as soon as you can.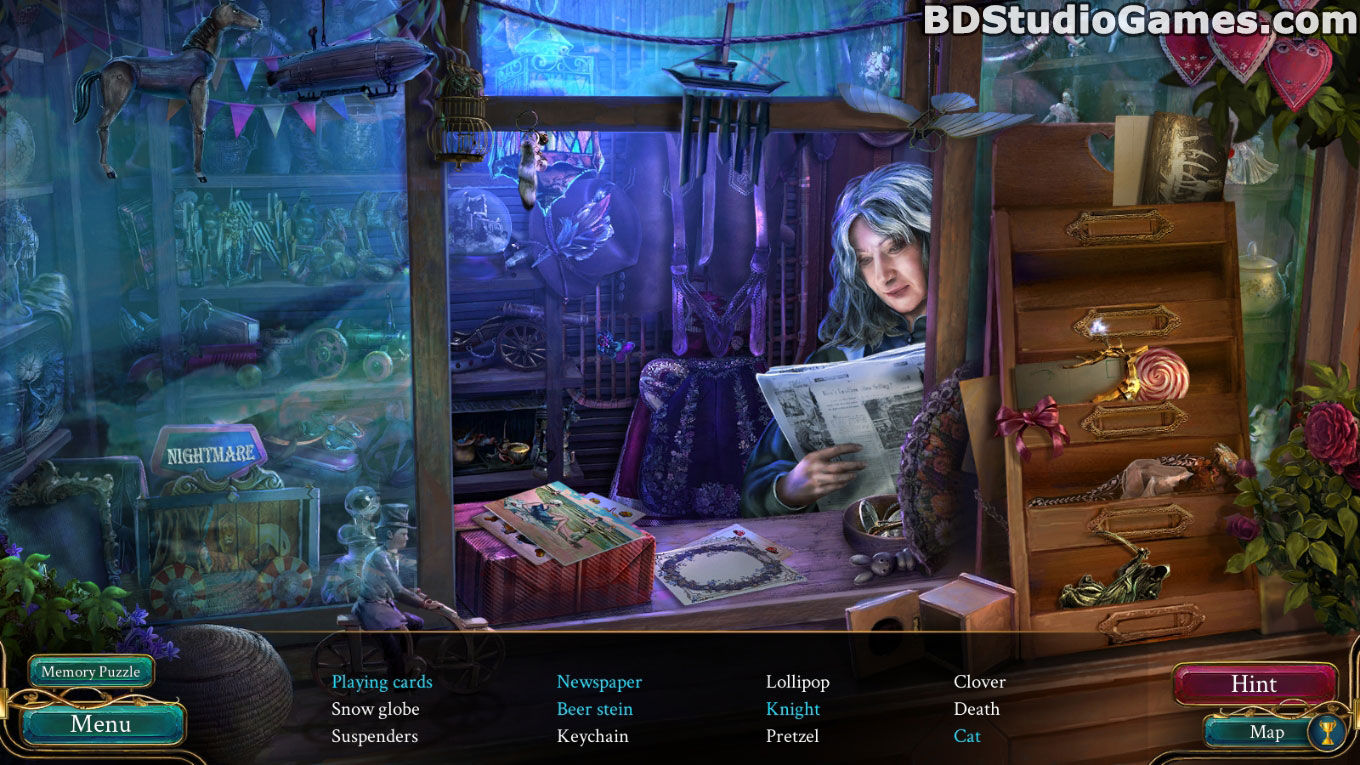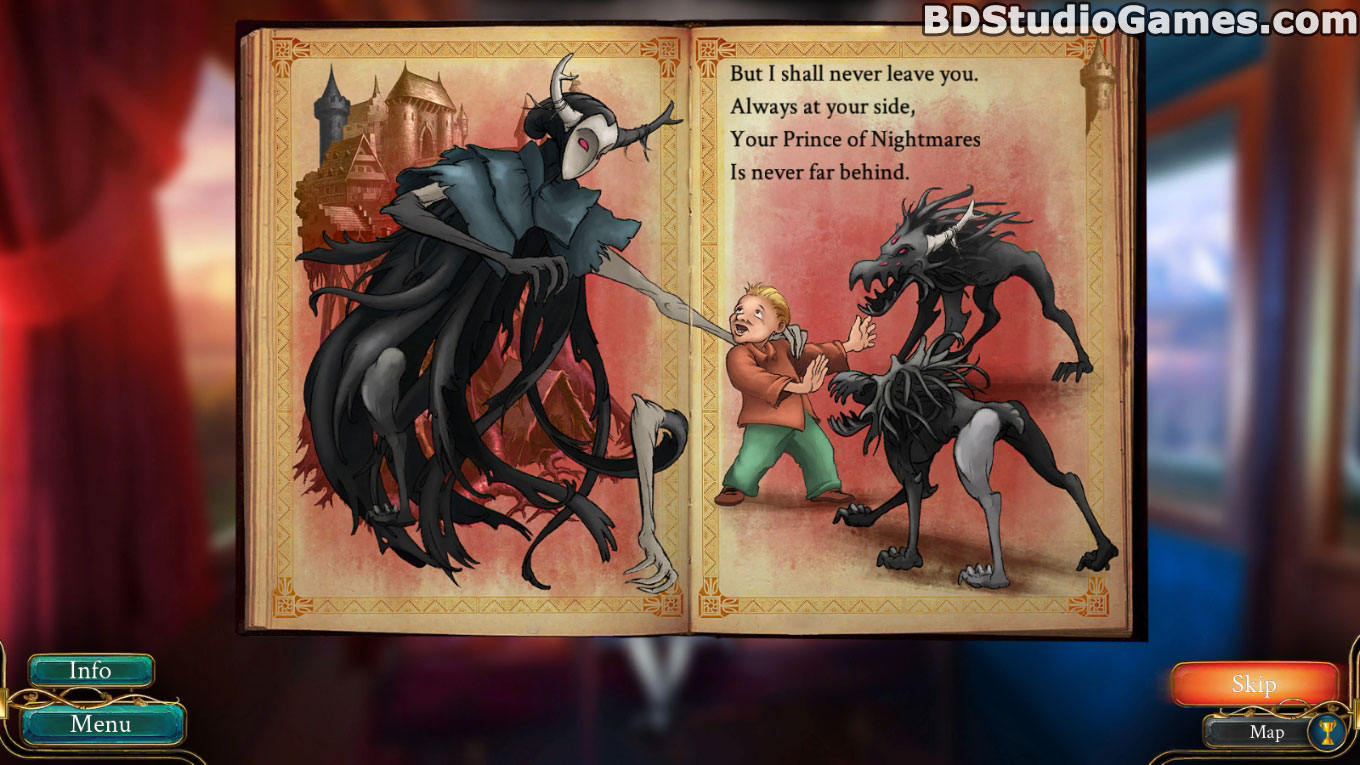 Secret City: The Sunken Kingdom Collector's Edition:
For centuries, London's true appearance was hidden from humans with magic, known as the Secret City, it was populated by various magical inhabitants. But not everyone accepted their laws, the Merfolk princess betrayed her father and seized his throne and army.
Ruling the Merfolk wasn't her only goal, she sought to control the entire Secret City. But the Secret City thwarted her attack, and she fled, hiding in the deepest waters.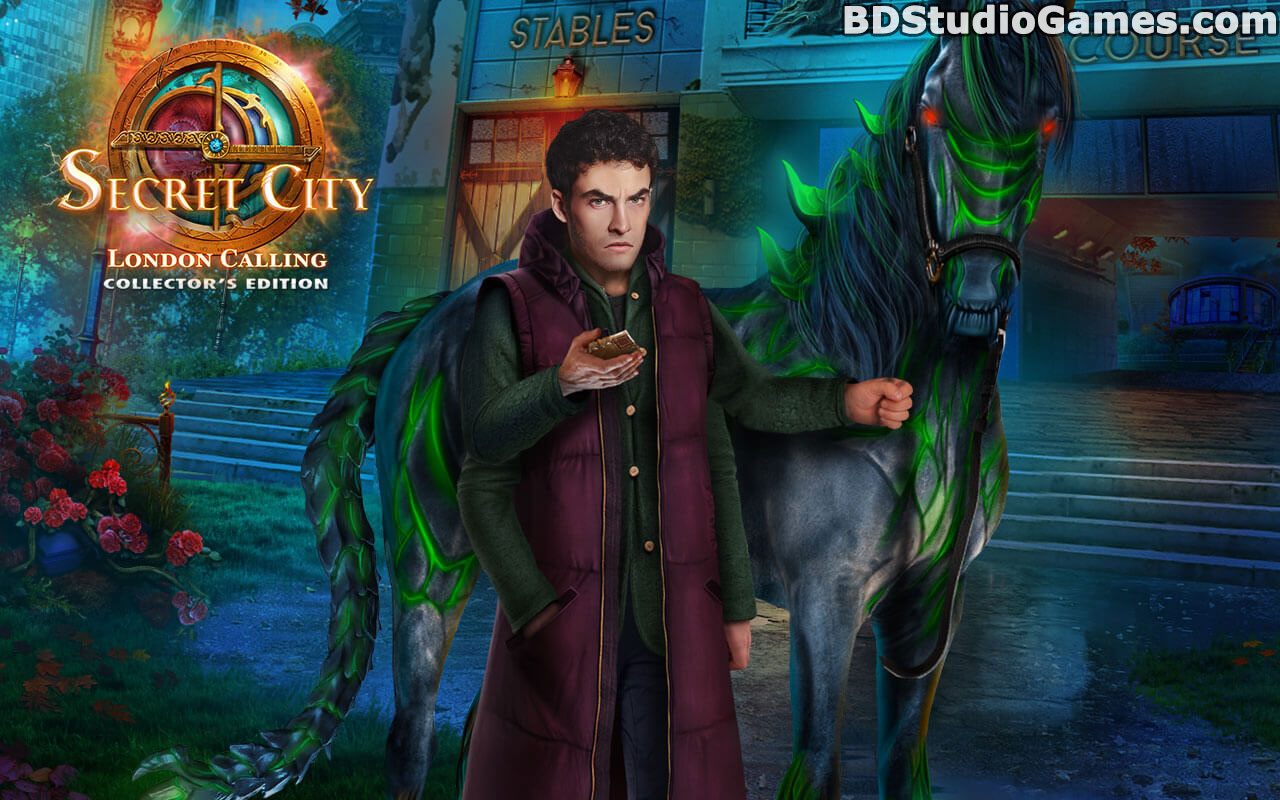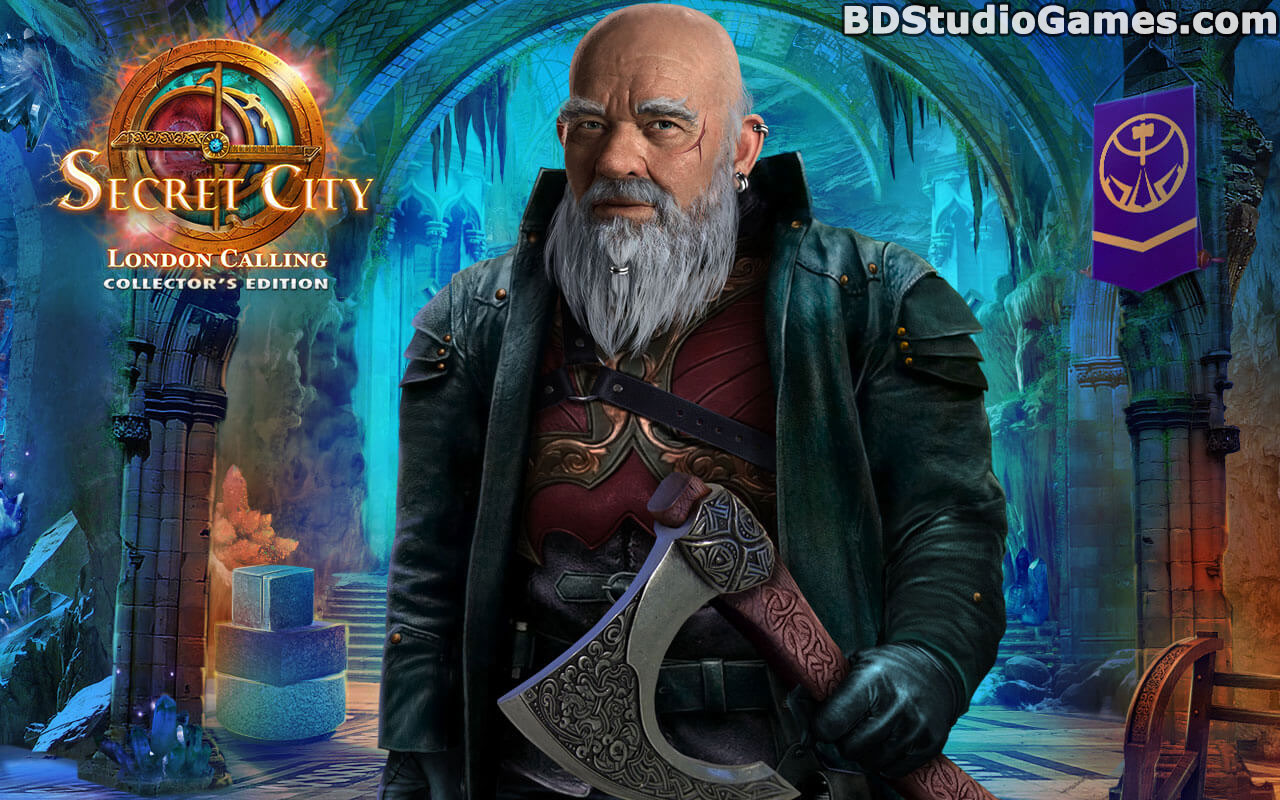 Stormhill Mystery: Family Shadows Collector's Edition:
My father was a writer, I grew up with his stories, they were always full of mysticism and adventure, and one of them was my favorite:
Once upon a time there lived a merchant with his wife, the family was happy and had never known grief, in time, they had a baby boy. However, their maid, Julianne, was jealous of the little family's happiness and secretly dreamed of taking the place of a beloved wife.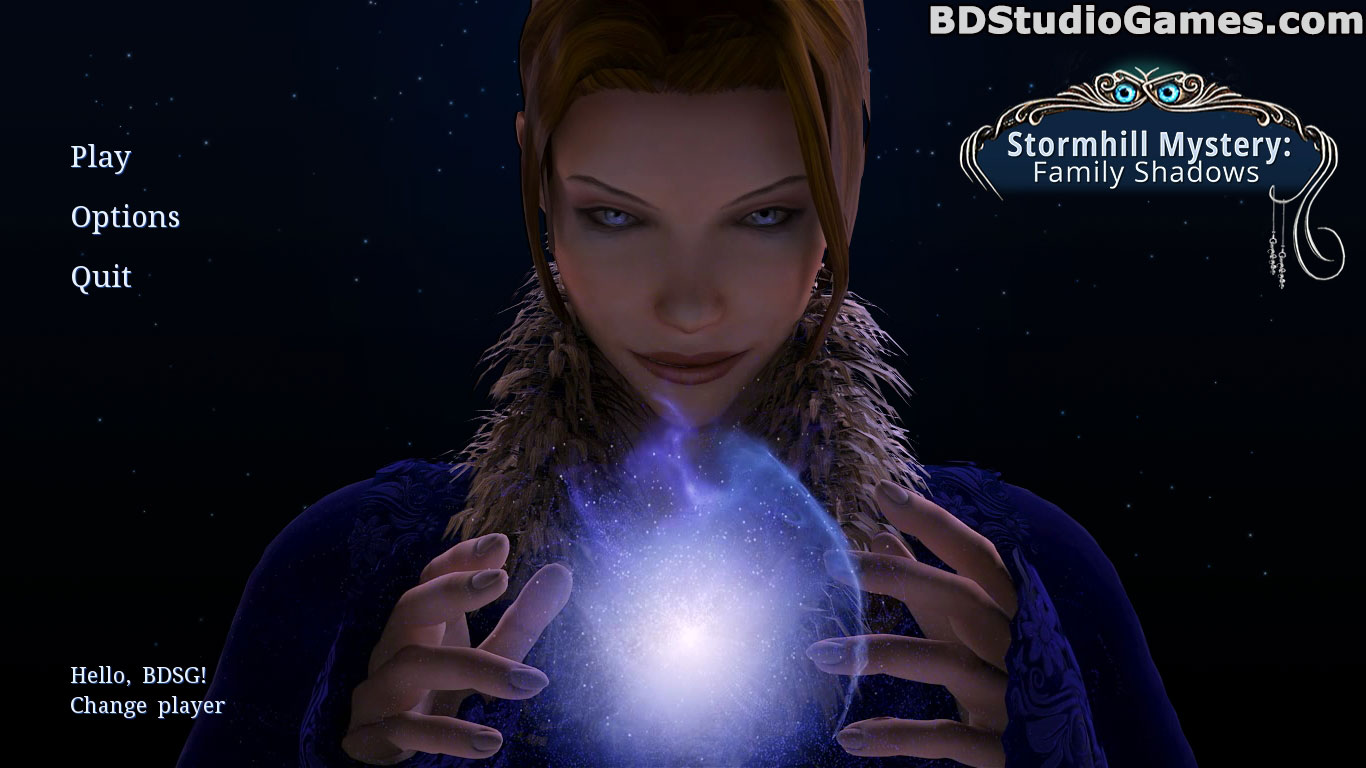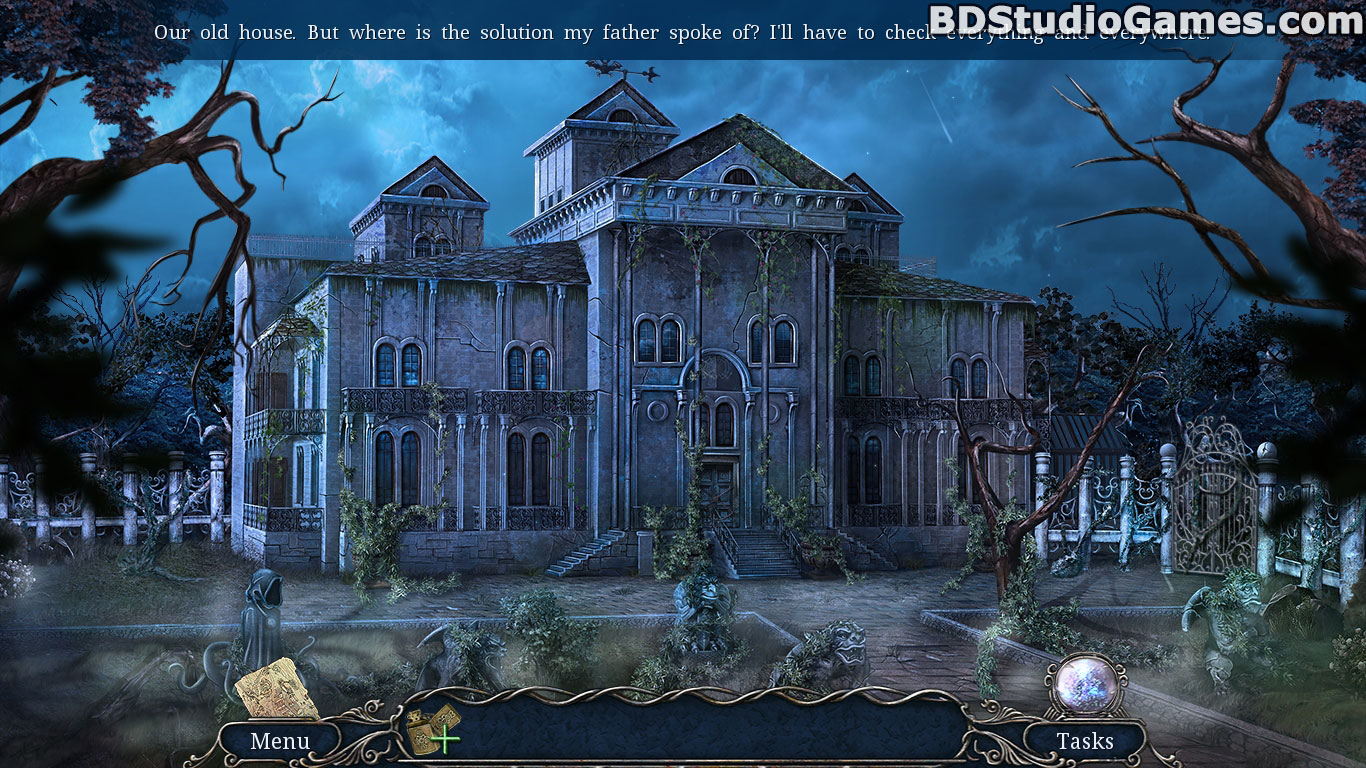 Yuletide Legends: Who Framed Santa Claus Collector's Edition:
With no crimes to solve, it seems I'm in for a peaceful Christmas Eve, Let's see what's left to do... All that's left is to put the star on top of the tree and turn on the lights, then I can relax and enjoy a crimeless holiday season!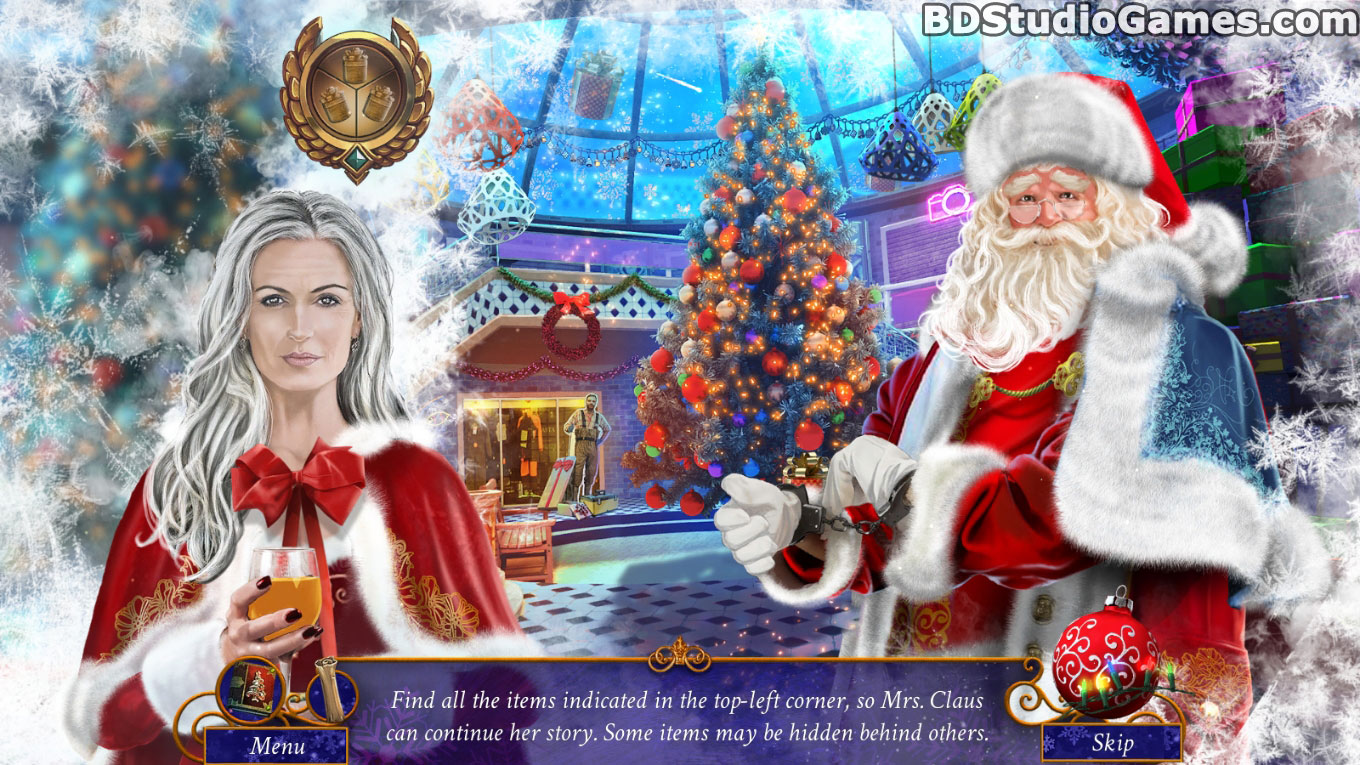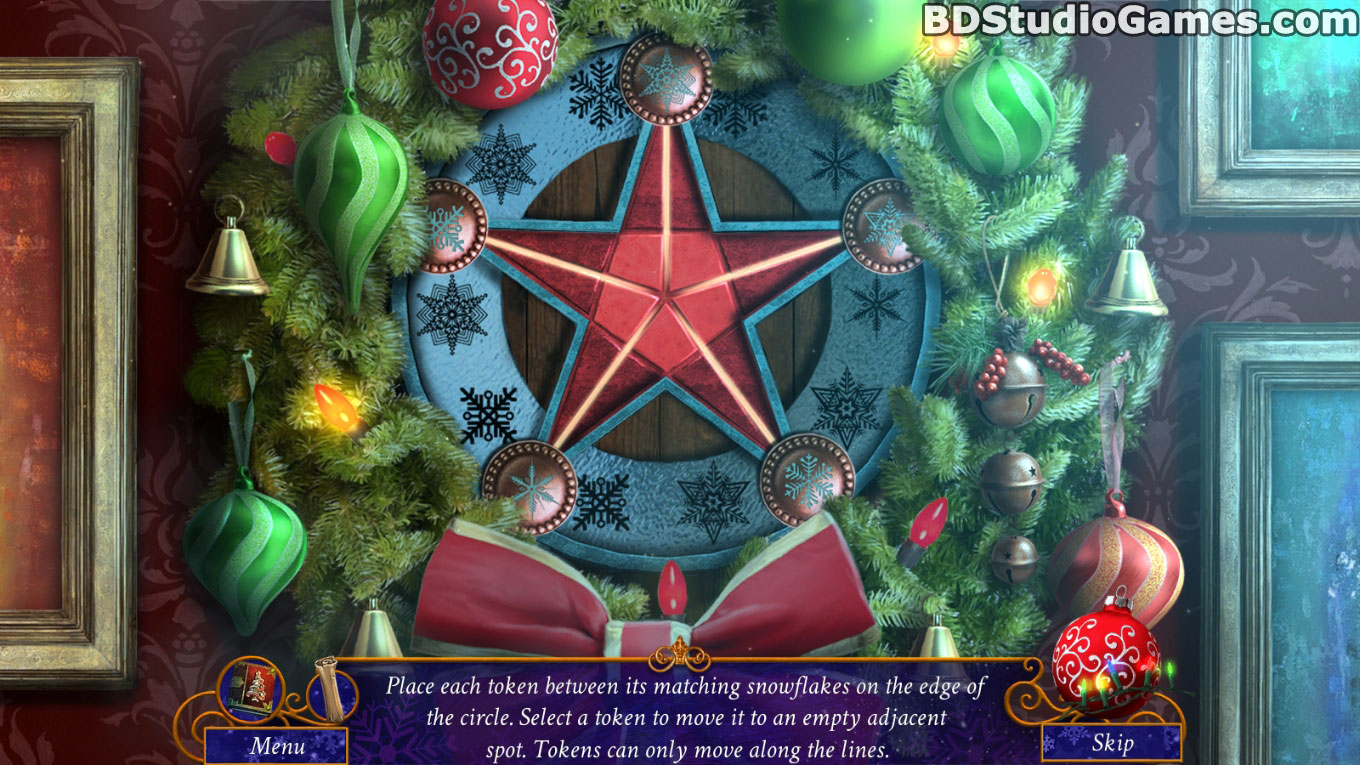 | Title | Upcoming Date | Developer/Publisher | Game Genre |
| --- | --- | --- | --- |
| Punished Talents: Dark Knowledge CE | 12/2018 | Mecada Studios | HOPA |
| Chimeras: Heavenfall Secrets CE | 12/2018 | Elephant Games | HOPA |
| Royal Roads CE | 12/2018 | 8 Floor Games | Time Management |
| New Yankee 7: Deer Hunters | 12/2018 | Yustas Game Studio | Time Management |
| Endless Fables: Shadow Within CE | N/A | Sunward Games | HOPA |
| Yuletide Legends: Who Framed Santa Claus CE | N/A | Brave Giant | HOPA |
| Dreamwalker: Never Fall Asleep | N/A | Artifex Mundi | HOPA |
| Kingdom Chronicles 2 | N/A | Aliasworlds | Time Management |
| Memoirs of Murder: Resorting to Revenge CE | N/A | Eipix Entertainment | HOPA |
| Queen's Quest: Symphony of Death CE | N/A | Brave Giant | HOPA |
| Secret City: The Sunken Kingdom CE | N/A | Domini Games | HOPA |
| Master Of Disguise | N/A | Elephant Games | HOPA |
| Nevertales 8: The Abomination CE | N/A | Mad Head Games | HOPA |
| Fright Chasers 3: Directors Cut CE | N/A | Mad Head Games | HOPA |
| Rachel Ward: Hidden Agenda | N/A | Artifex Mundi | HOPA |
| Royal Life: Hard to be a Queen | N/A | New Bridge Games | Time Management |
| Shadowplay: The Crimson Light CE | N/A | Mad Head Games | HOPA |
| Persian Nights 2: The Moonlight Veil CE | N/A | Artifex Mundi | HOPA |
| Title | Upcoming Date | Developer/Publisher | Game Genre |
| --- | --- | --- | --- |
| Skyland: Heart of the Mountain | N/A | Artifex Mundi | HOPA |
| Spirits of Mystery: Whisper of the Past CE | N/A | AMAX Interactive | HOPA |
| Stranded Dreamscapes: River of Souls CE | N/A | Friendly Cactus Games | HOPA |
| Tangled Stories: Fatal Love | N/A | CG Fractal Games | HOPA |
| The Andersen Accounts: The Price of a Life CE | N/A | Eipix Entertainment | HOPA |
| The Love Boat: Second Chances | N/A | Gamehouse | Time Management |
| The Myth Seekers: The Sunken City CE | N/A | Sunward Games | HOPA |
| The Unseen Fears: Last Dance CE | N/A | GrandMA Studios | HOPA |
| True Fear 2: Forsaken Souls | N/A | Goblinz | HOPA |
| Wanderlust: The City of Mists CE | N/A | Mad Head Games | HOPA |
| Dreadful Tales: The Space Between CE | N/A | Eipix Entertainment | HOPA |
| Labyrinths of the World: Lost Island CE | N/A | Domini Games | HOPA |
| Stormhill Mystery: Family Shadows CE | N/A | SpecialBit Studios | HOPA |
| Redemption Cemetery: The Cursed Mark CE | N/A | AMAX Interactive | HOPA |
| Uncharted Tides: Port Royal CE | N/A | Artifex Mundi | HOPA |
| Grim Tales: Outcasts CE | N/A | Elephant Games | HOPA |
| Whispered Secrets: Cursed Wealth CE | N/A | GrandMA Studios | HOPA |
| Mystery Tales: Dealer's Choices CE | N/A | Domini Games | HOPA |
| Mystery of the Ancients: No Escape CE | N/A | Mariaglorum | HOPA |
| The Secret Order: Return to the Buried Kingdom CE | N/A | Sunward Games | HOPA |
| PuppetShow: Porcelain Smile CE | N/A | AMAX Interactive | HOPA |