Amber's Airline: 7 Wonders Walkthrough, Guide and Tips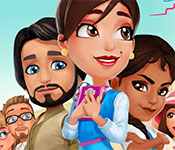 Amber's Airline: 7 Wonders Walkthrough, Guide and Tips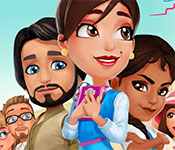 Amber's Airline: 7 Wonders Walkthrough, Guide and Tips

General Tips:
Amber's Airline is a game about looking after your travelers as quickly and efficiently as possible.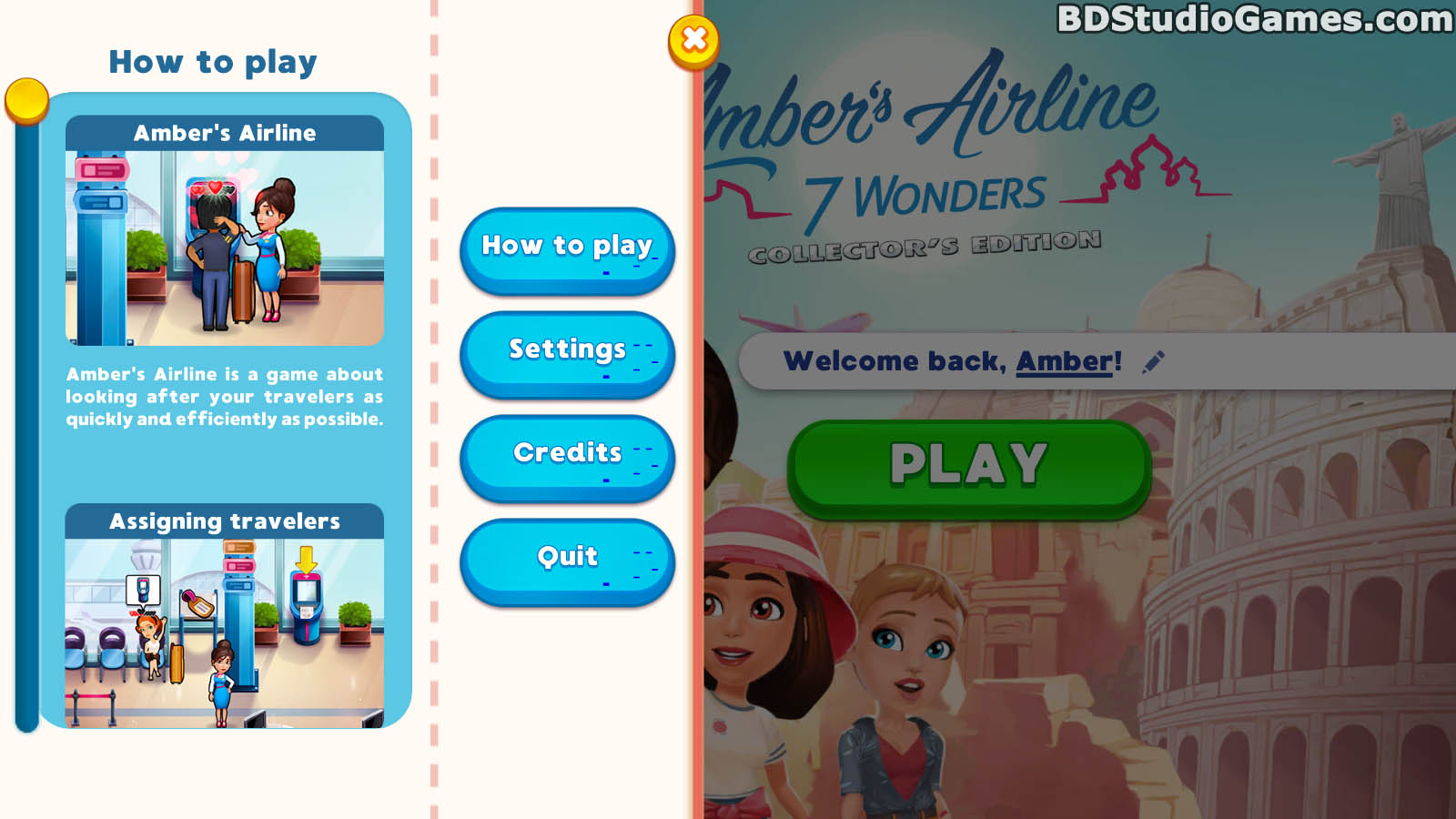 When they first arrive, each traveler will tell you which station they want to go to. Simply tap the traveler, then the relevant station to send them there. Assigning travelers quickly will earn you a Quick Assign bonus, bagging you extra points.
<![if gt IE 9]>
<![endif]>
When they reach the relevant station, the traveler's needs will change, and it's up to you to serve them! Some services are almost instant, requiring only a little help from Amber. These services can be recognized by the Amber icon that appears in the balloon. Other services may require specific items, which you'll need to find in the level itself first.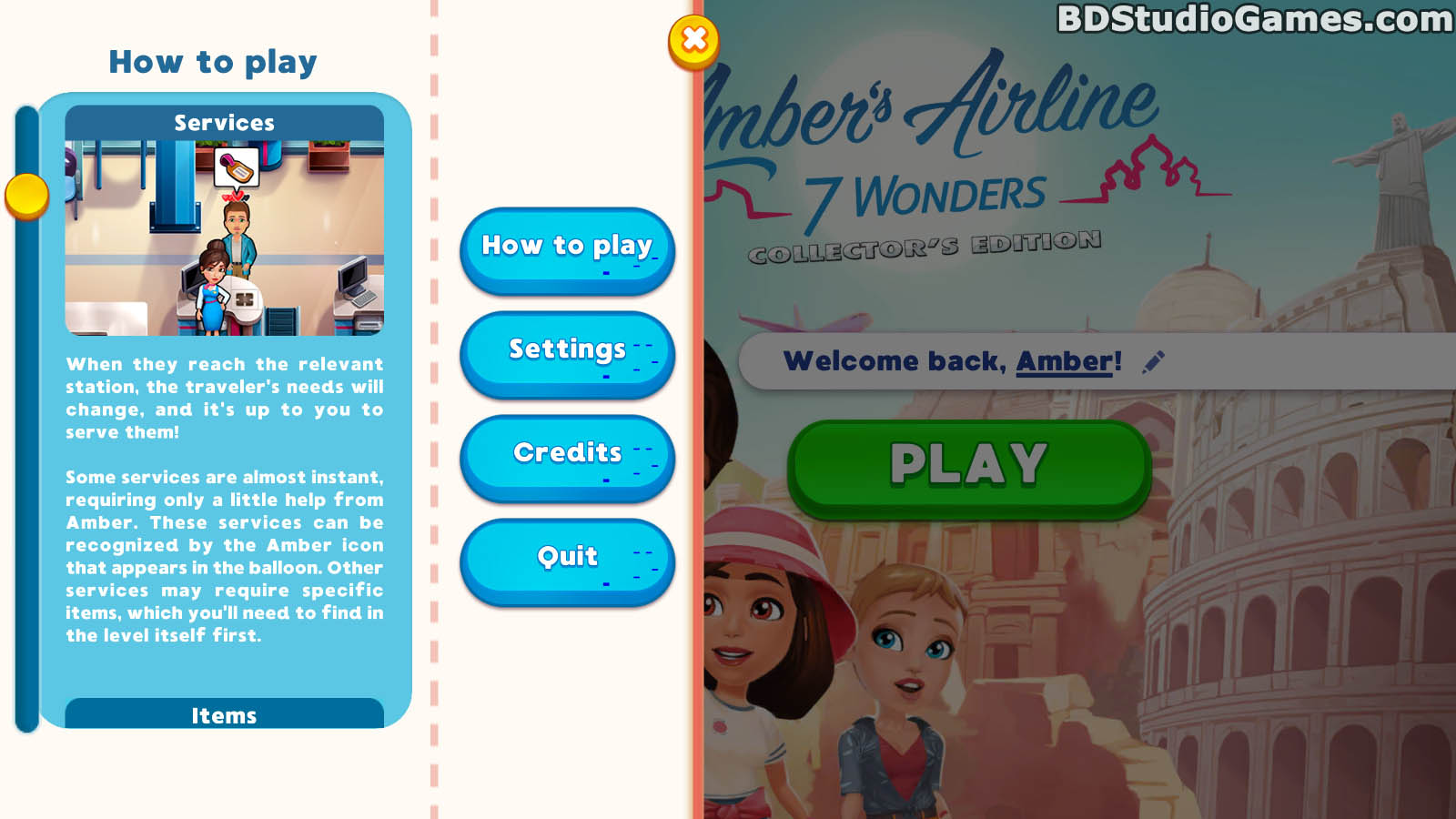 You can tap an item to pick it up. Sometimes, some items will need to be combined to create a single final item. Others will need to be restocked by clicking the corresponding stockpile in the level.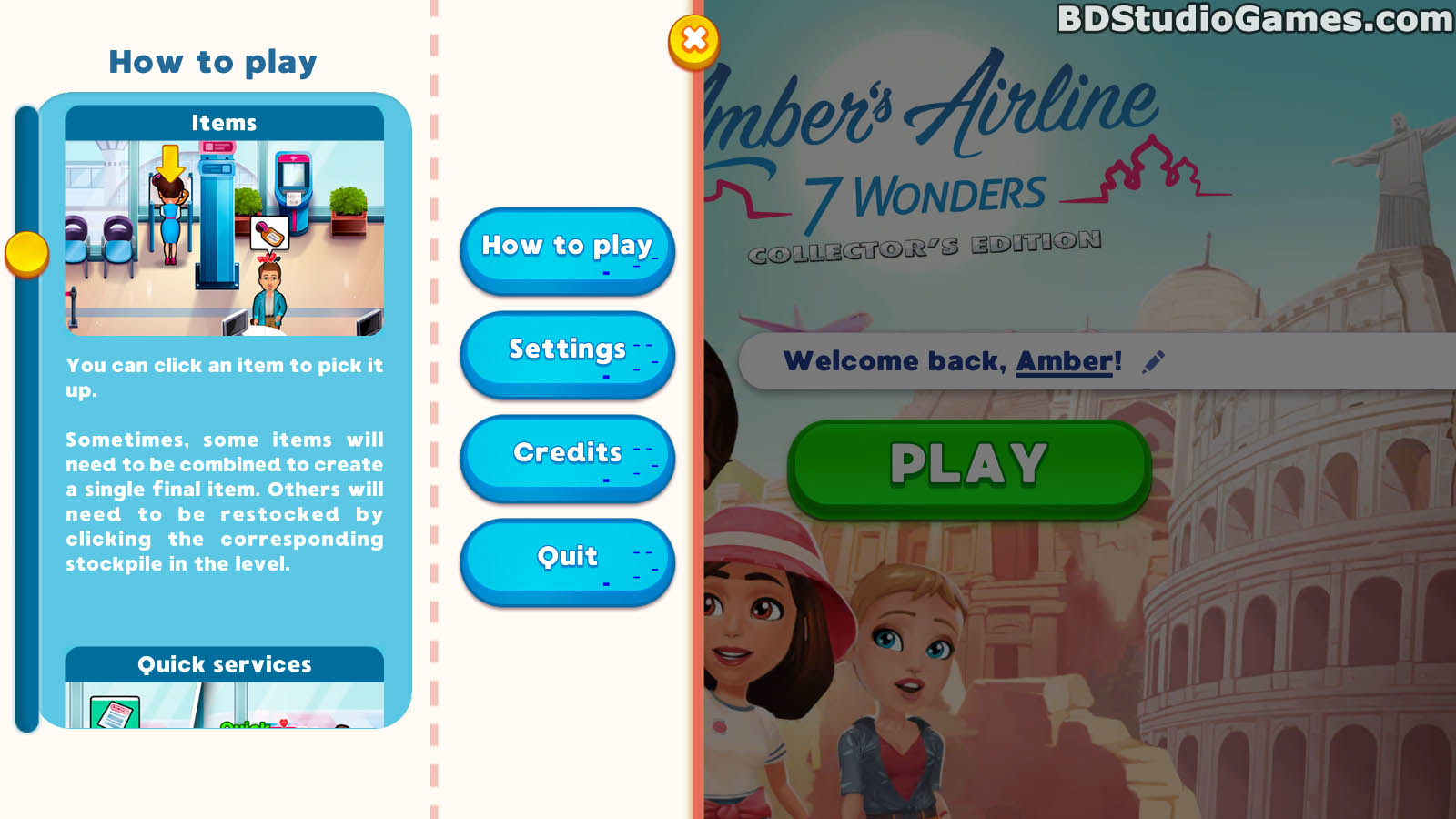 <![if gt IE 9]>
<![endif]>
By serving traveler quickly, you'll earn a Quick Service bonus, giving the traveler an additional heart.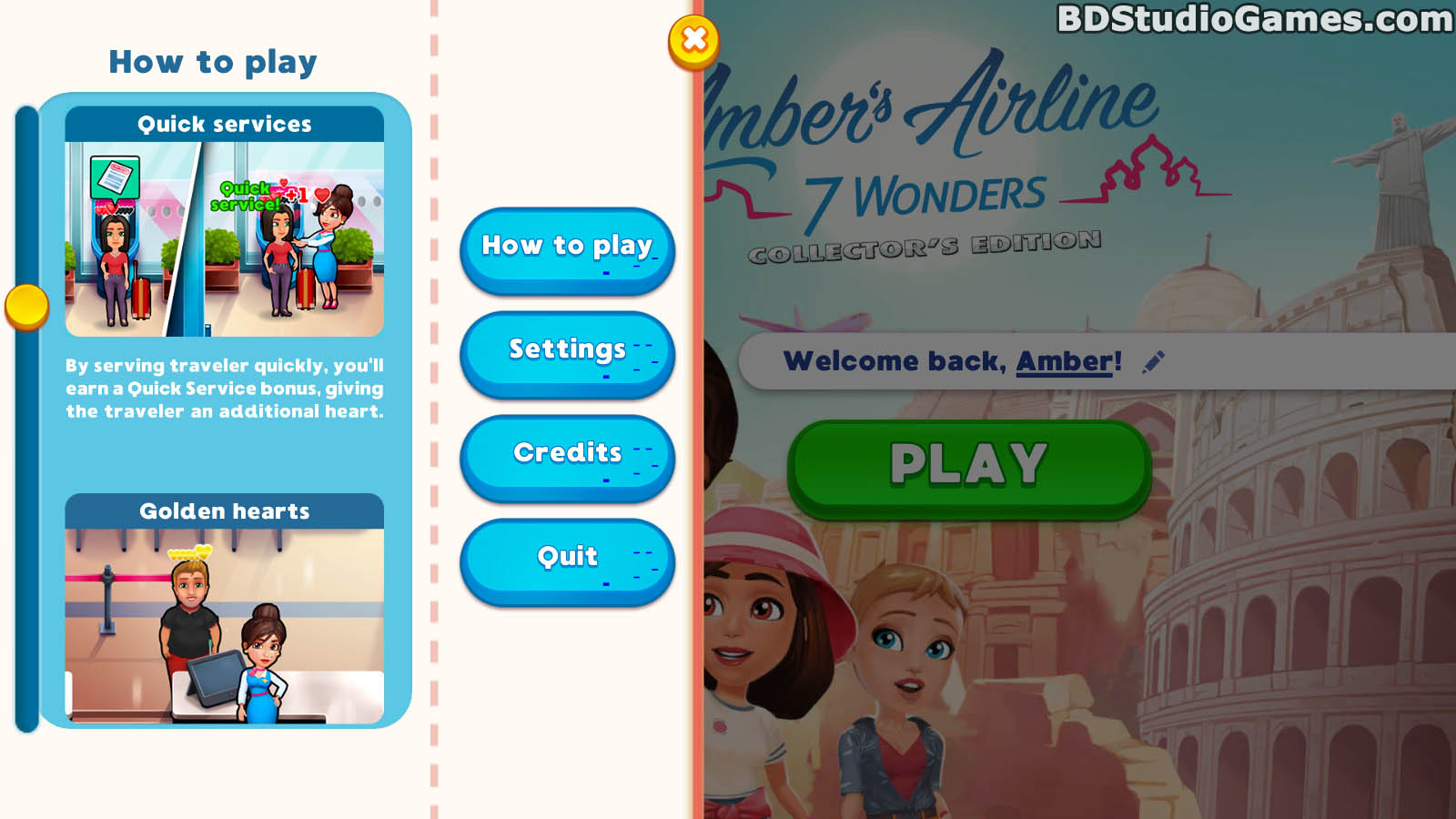 Meeting all of a traveler's demands as quickly as possible will turn their hearts golden. This means they'll no longer lose hearts while waiting in the checkout line.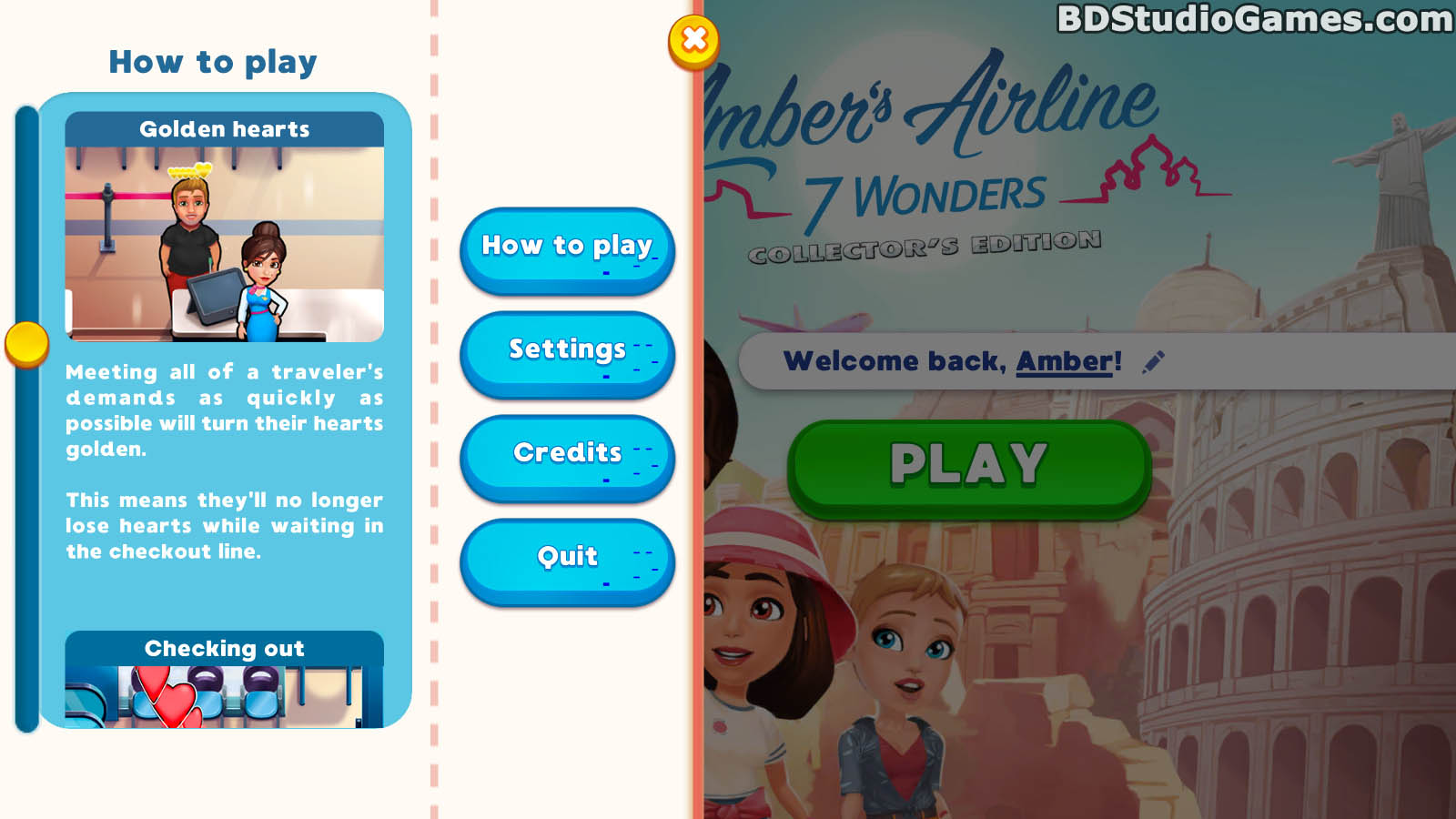 <![if gt IE 9]>
<![endif]>
Once a traveler has been served, if there's nothing else they need, they'll head over to the checkout line. Here, you simply need to tap the cash register to let the travelers pay. You can also earn extra points by having several travelers pay in a row.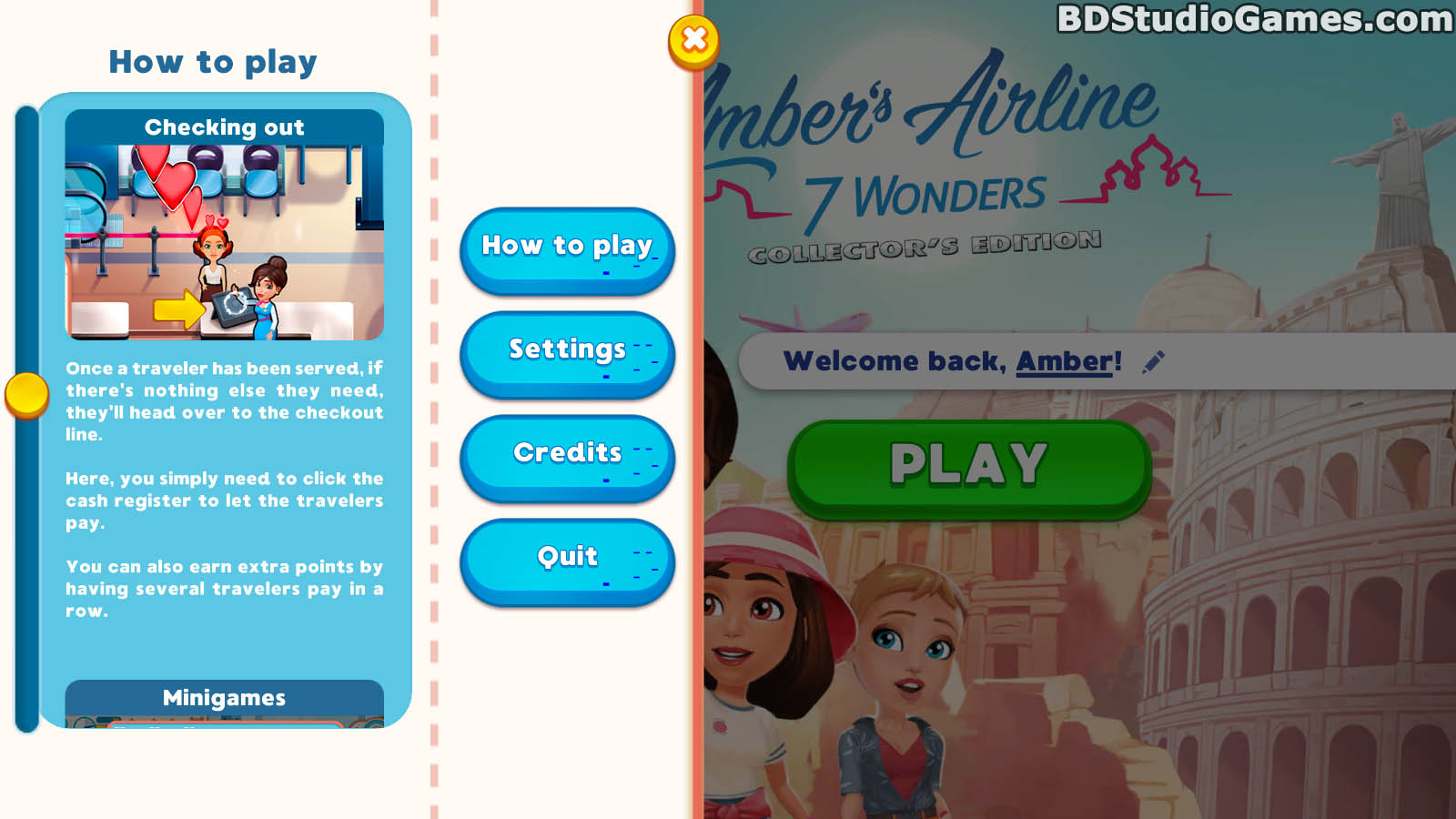 <![if gt IE 9]>
<![endif]>
<![if gt IE 9]>
<![endif]>
<![if gt IE 9]> <![endif]>