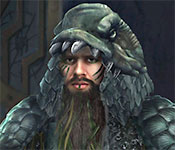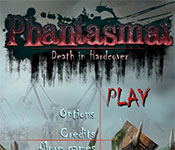 Phantasmat: Death in Hardcover Collector's Edition
The third accident this week on Rose Bay Road claimed two lives of a family of three. A child, R.P, survived in the backseat of the car. The nine-year-old claimed he saw an appearance of a dead man right before the accident.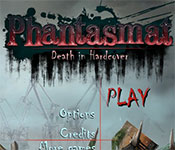 Phantasmat: Death in Hardcover Walkthrough
Go Here. (D)Examine here. (E)Take it. (F)Click Here. (G)Take it. (H) Examine here. (I)Take it. (J)Take it. (K)Click Here. (L) Use object on here. (M)Click Here. (N)Use object o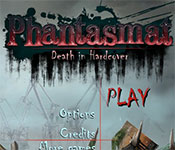 Phantasmat: Death in Hardcover
A 37 year old man was hurt last night when his car hit the fence on the Rose Bay Bridge. According to the statement he gave to the police, the man was not under the influence, and claimed he'd seen another ghost. This is the third similar statement this month.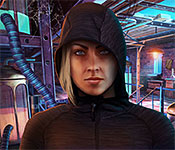 Fright Chasers: Soul Reaper Walkthrough
Click Here. (F)Click Here. (G)Click Here. (H)Examine here. (I) Click Here. (J)Examine here. (K)Click Here. (L)Click Here. (M) Take it. (N)Click Here. (O)Examine here. (P)Take i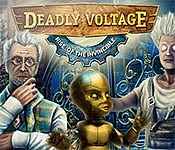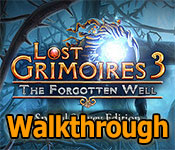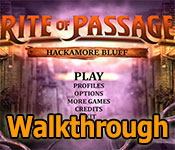 Rite of Passage: Hackamore Bluff Walkthrough
Click Here. (V)Click Here. (W)Examine here. (X)Click Here. (Y) Take it. (Z)Click Here. (A)Take it. (B)Take it. (C) Come to this place.Examine here. (D)Use object on here. (E)Go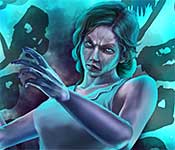 Rite of Passage: Hackamore Bluff Collector's Edition
Mad Head Games brings you the next chilling installment in the Rite of Passage series! Your plans for a surprise visit to your husband while he's on a work trip are thwarted when you discover he's missing! Either the people of Hackamore Bluff haven't seen him, or they're not willing to admit it. With strange specters around every corner, can you find your husband and escape before it's too late? F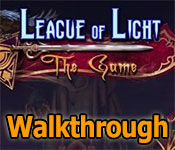 League of Light: The Game Walkthrough
Click Here. (E)Click Here. (F)Click Here. (G)Click Here. (H)Click Here. (I)Examine here. (J) Click Here. (K)Click Here. (L)Click Here. (M)Click Here. (N)Click Here. (O)Examine here. (P)