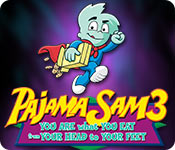 Pajama Sam 3: You Are What You Eat From Your Head to Your Feet
Pajama Sam chases down some snickering cookies, only to find himself in the midst of a food squabble! The fats and the sweets are taking over Mop Top Island and an emergency peace conference has been called, but four of the delegates are missing! Now, it's your turn to spring into action to help Pajama Sam find the missing delegates, put a stop to the sticky quarrels, bring peace to Mop Top Island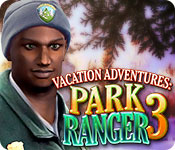 Vacation Adventures: Park Ranger 3
Join the newly promoted Senior Ranger for another truly sensational Vacation Adventure in the great outdoors! Explore Pinecreek's fabulous new features and facilities including the Visitor Village and Log Cabins, Campground for Tents and RV's, the General Store and Mounted Ranger Stables. Walk through Arrowhead Arch, along the Apache Trail and Cherokee Rapids. Check ever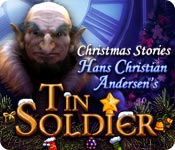 Christmas Stories: Hans Christian Andersen's Tin Soldier
This holiday season, Elephant Games invites you to enjoy another installment of the best-selling Christmas Stories brand! Bundle up and prepare for an exciting adventure this holiday season! After receiving a desperate letter from your old nut-cracking friend, Albert, you rush to help him. When you arrive, you learn that the Rat King's evil wand has fallen into the hands of a vengeful ba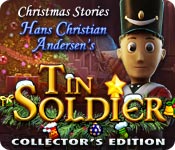 Christmas Stories: Hans Christian Andersen's Tin Soldier Collector's Edition
This holiday season, Elephant Games invites you to enjoy another installment of the best-selling Christmas Stories brand! Bundle up and prepare for an exciting adventure this holiday season! After receiving a desperate letter from your old nut-cracking friend, Albert, you rush to help him. When you arrive, you learn that the Rat King's evil wand has fallen into the hands of a vengeful ba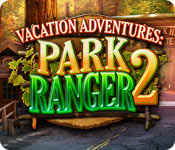 Vacation Adventures: Park Ranger 2
Join the Rangers for another truly sensational Vacation Adventure in the great outdoors! Explore Pinecreek's many new features and facilities including the park museum, mountain cable cars and Treetops Restaurant. Walk through giant sequoias along Cherokee River beside beautiful waterfalls and pan for gold in Golden Pond. There's even time for some fishing, but beware the hot Aug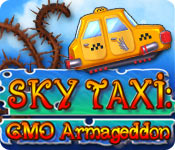 Sky Taxi: GMO Armageddon
Apocalyptic mutants are approaching, and the salvation of the world depends on one brave little mouse! Help Mitch fight off the terrible threat looming over the world— insidious monsters rising from the Earth! Drive through forests, over mountains, and into secret military bases as you fight off evil mutants! Destroy these evil creatures by using whatever you can find: swords, lasers, bo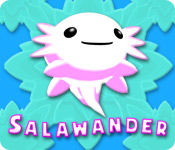 Salawander
Welcome to the world of Salawander! Sala the salamander is on a quest to find the delicious bubble cake! Guide Sala through each surreal stage, collect jellyfish and exchange them for adorable hats! Be careful not to burst Sala's bubble though as you dodge and weave your way past bumble cats and other foes!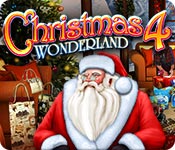 Christmas Wonderland 4
It's Bill and Mary's best Christmas ever in Christmas Wonderland 4! Be part of the famous town parade and visit Santa's amazing North Pole workshops. This game is crammed full of gorgeous graphics, hidden surprises, fun puzzles and engrossing mini-games that the whole family can enjoy time and time again. Enjoy!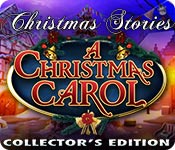 Christmas Stories: A Christmas Carol Collector's Edition
Everyone deserves a second chance– even the stingiest of them all. Your Uncle Scrooge asks for your help, but some friendly Christmas ghosts have other plans for him… and you. Undo the bad turns in his life as your uncle's alter egos work either with– or against– you to change the man's fate once and for all. This is a special Collector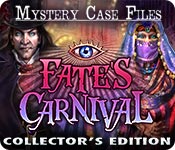 Mystery Case Files: Fate's Carnival Collector's Edition
Madame Fate returns… from the dead! This is Fate's Carnival as you've never seen it before, with old acts like Amazing Larry and Marlena Mermaid in the most harrowing predicaments! Can you stop fate before it's too late? Or will the creepy carnival curse stop you? See what our Beta testers had to say:"Brilliant! A sequel to Madame Fate - That&