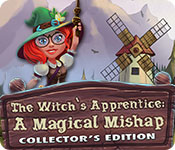 The Witch's Apprentice: A Magical Mishap Collector's Edition
The young witch Grimelda is deep in the mire: All she wanted to do was dye her hair, but a tiny drop fell into her aunt's magic cauldron! Now the whole beautiful forest is full of nasty, sticky ooze, endangering the villagers! If her aunt comes back and sees what happened, she'll be in real trouble. Will you help Grimelda out of this mess in a magical Time-Management adventure?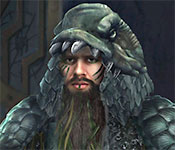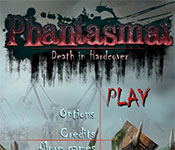 Phantasmat: Death in Hardcover Collector's Edition
The third accident this week on Rose Bay Road claimed two lives of a family of three. A child, R.P, survived in the backseat of the car. The nine-year-old claimed he saw an appearance of a dead man right before the accident.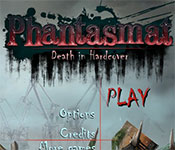 Phantasmat: Death in Hardcover Walkthrough
Go Here. (D)Examine here. (E)Take it. (F)Click Here. (G)Take it. (H) Examine here. (I)Take it. (J)Take it. (K)Click Here. (L) Use object on here. (M)Click Here. (N)Use object o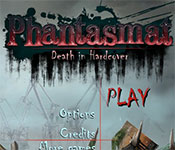 Phantasmat: Death in Hardcover
A 37 year old man was hurt last night when his car hit the fence on the Rose Bay Bridge. According to the statement he gave to the police, the man was not under the influence, and claimed he'd seen another ghost. This is the third similar statement this month.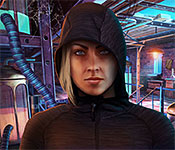 Fright Chasers: Soul Reaper Walkthrough
Click Here. (F)Click Here. (G)Click Here. (H)Examine here. (I) Click Here. (J)Examine here. (K)Click Here. (L)Click Here. (M) Take it. (N)Click Here. (O)Examine here. (P)Take i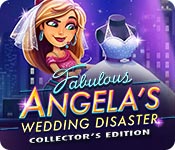 Fabulous: Angela's Wedding Disaster Collector's Edition
Say "Yes!" to the dress in this wedding-themed time management game! Play the fourth season of the hit story game and find out what happens when Angela takes on wedding gowns! Dealing with a new mentor, bridezillas, and even momzillas, Angela's dress designing skills are put to the test in Fabulous: Angela's Wedding Disaster Collector's Edition! Angela faces her biggest challenge yet as she and he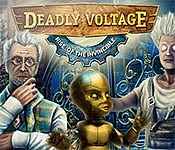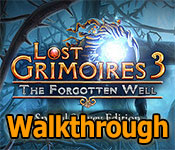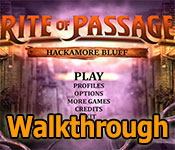 Rite of Passage: Hackamore Bluff Walkthrough
Click Here. (V)Click Here. (W)Examine here. (X)Click Here. (Y) Take it. (Z)Click Here. (A)Take it. (B)Take it. (C) Come to this place.Examine here. (D)Use object on here. (E)Go