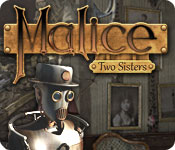 May 6, 2012, 10:10am
Malice: Two Sisters is a typical hidden object game with some mini-games and puzzles. The game has a thin story, your objective is find your missing sister Emil. The game story is not very interesting, but the graphics is solid, you can play more puzzles and hidden object scenes in this game.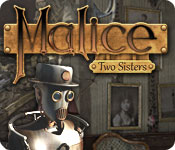 May 6, 2012, 10:05am
Help Victoria search for her missing sister, Emily, in Malice: Two Sisters. Emily's was last spotted at Urami Island, the boarding school that both sisters attended many years ago. The island is abandoned these days and people whisper that it is cursed as well. Explore deserted ruins, discover the shocking history of Urami Island and save Emily in this gripping Hidden Object Puzzle Adventure!
1