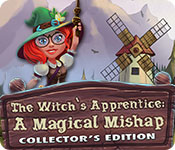 The Witch's Apprentice: A Magical Mishap Collector's Edition
The young witch Grimelda is deep in the mire: All she wanted to do was dye her hair, but a tiny drop fell into her aunt's magic cauldron! Now the whole beautiful forest is full of nasty, sticky ooze, endangering the villagers! If her aunt comes back and sees what happened, she'll be in real trouble. Will you help Grimelda out of this mess in a magical Time-Management adventure?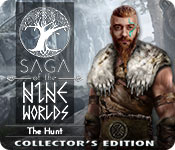 Saga of the Nine Worlds: The Hunt Collector's Edition
Eipix Entertainment proudly presents the newest installment in the Saga of the Nine Worlds series. The Wild Hunt has begun and you may be its next prey! As powerful spirits threaten to destroy the world, you and your companions must learn the secrets of the Wild Hunt to save the world from utter destruction. Can you uncover the truth about the power behind the hunt, or will you fall victim to its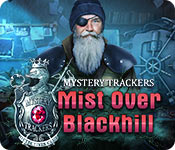 Mystery Trackers: Mist Over Blackhill
Elephant Games, creators of Halloween Stories, Grim Tales, and Chimeras, invites you to track down the truth behind another thrilling supernatural mystery! For a seasoned Mystery Trackers detective, even a relaxing bike ride can quickly become a case! Passing through the town of Blackhill, you notice something is terribly wrong - the residents have gone into hiding, and an army of shadow monsters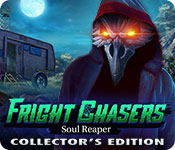 Fright Chasers: Soul Reaper Collector's Edition
Big Fish Editor's Choice! This title was selected for its exceptional quality and overwhelmingly positive reviews from our Game Club beta testers. Mad Head Games brings you another hair-raising entry in the Fright Chasers series. Prominent people in the town of Glenville have begun disappearing. After receiving an anonymous tip, you learn that the disappearances may be the work of a supernatural k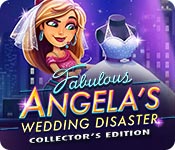 Fabulous: Angela's Wedding Disaster Collector's Edition
Say "Yes!" to the dress in this wedding-themed time management game! Play the fourth season of the hit story game and find out what happens when Angela takes on wedding gowns! Dealing with a new mentor, bridezillas, and even momzillas, Angela's dress designing skills are put to the test in Fabulous: Angela's Wedding Disaster Collector's Edition! Angela faces her biggest challenge yet as she and he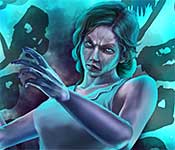 Rite of Passage: Hackamore Bluff Collector's Edition
Mad Head Games brings you the next chilling installment in the Rite of Passage series! Your plans for a surprise visit to your husband while he's on a work trip are thwarted when you discover he's missing! Either the people of Hackamore Bluff haven't seen him, or they're not willing to admit it. With strange specters around every corner, can you find your husband and escape before it's too late? F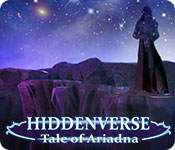 Hiddenverse: Tale of Ariadna
You work as a regulator, the one responsible for keeping various worlds from falling into chaos. Your partner, Seuss, is broken by the sudden and mysterious disappearance of his love, Ariadna. While fixing worlds, you find a mysterious trail of clues that just might help you find Seuss's lost loved one. Can you help Suess get Ariadna back? Find out in this exciting hidden object, match 3 adventure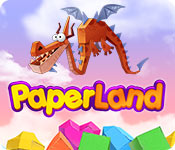 PaperLand
Once upon a time there was a faraway kingdom Paper Land and life was peaceful and quiet. Brave knights defended it against enemies, until one day a huge dragon came and devastated the whole country. Even the king's army couldn't stop him! Only one young and inexperienced knight was able to survive. Help him to get revenge on the dragon in this Match 3 adventure!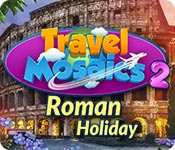 Travel Mosaics 2: Roman Holiday
Travel Mosaics is a fun and relaxing challenge for the whole family! Join the Walker animal family during their sight-seeing tour to some of the most famous tourist attractions in the Eternal City of Rome. Learn fascinating facts while answering tricky quiz questions and collecting gold coins and souvenirs. Extend your knowledge while you solve colorful and beautiful puzzles.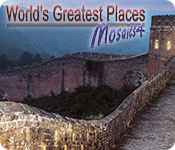 World's Greatest Places Mosaics 4
Discover some of the most fascinating places in the world in the latest installment of the popular World's Greatest Places Mosaics series! Pack your bags and get ready to travel the world while you play through over 100 levels of colorful mosaic puzzle fun. While you solve puzzles discover interesting facts about the world, cities, temples and more!