Dr. Cares: Family Practice Walkthrough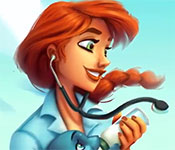 Dr. Cares: Family Practice Walkthrough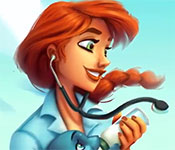 Dr. Cares: Family Practice Walkthrough

How to play?
The goal of the game is to give customers the products they order. Pick up products by clicking on the matching icon.
Once you've collected the products you need, give them to the customer by clicking on them.
Finally, let customers pay by clicking on the cash register.
Some products are made of multiple parts. You'll need to click on every part you want, from left to right, to create your product.
Some products need some time before they're ready. After clicking them, click again when the pointer is in the green section.
Some customers will bring their pets with them to the stations. Don't forget to clean the stations afterwards!
Sometimes, you'll have to complete a mini-game. The faster you complete it, the more rewards you'll receive!
Tip: Have several customers pay at the same time to get bonus points!
Some Tips:
Earn as many crystals as you can, you can use crystals buy pets in the pet room.
This game has 3 game mode: Beginner mode, Normal mode and Expert mode.
This game has 6 chapters, 60 levels and 30 bonus levels.
You can buy upgrades in the shop to improve your equipment, and get a higher score.
<![if gt IE 9]>
<![endif]>
Trophies:
Jimmy: Complete 20 daily challenges.
Ginger: You completed your first day!
Ginny: Complete 500 minigames.
Crystal: Earn every diamond on every level.
Fufu: Complete 50 house calls.
Josie: Get 50 Purrfect combos.
Jack: Complete the third chapter.
Archur: Earn three stars on every level.
Cat: Buy all pet room decorations.
Amy: Complete the last chapter and see the epilogue.
Maria: Complete the first chapter.
Alice: Complete the fifth chapter.
Lisa: Complete the fourth chapter.
Dog: Get all three pets to level 10 in the pet room.
Shira: Complete the second chapter.
Walter: Buy all the upgrades.
Billy: Heal 500 animals.
Newton: Discover newton's best ending.
Rabbit: Get 100 quick bonuses.
Carl: Find all the mice in the game.
Detailed Levels:
Level 1: Your task is get at least 1 star, find and tap Carl the mouse to earn extra points. This is the first level, just follow the tutorials to get through this level. See below screenshot: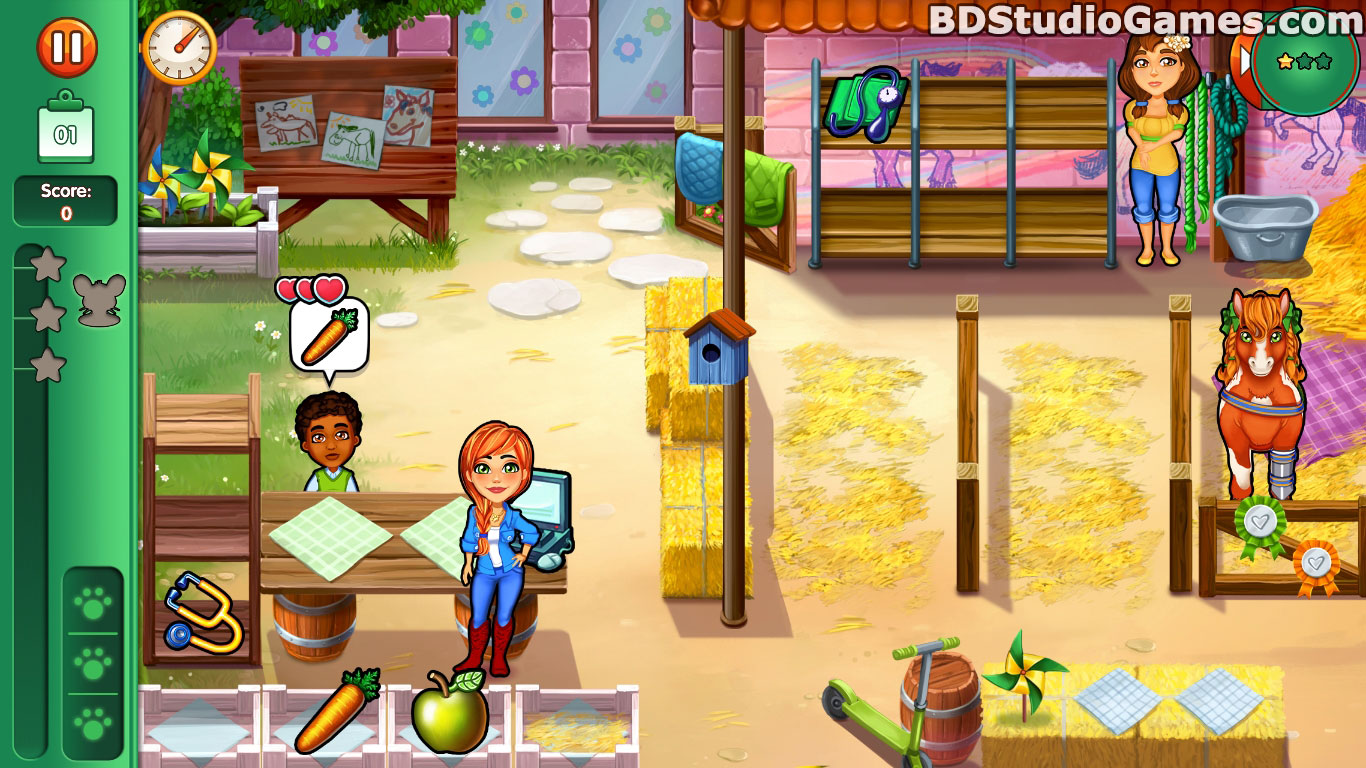 Level 2: Your task is take care of Ginger, find and tap Carl the mouse to earn extra points. See below screenshot: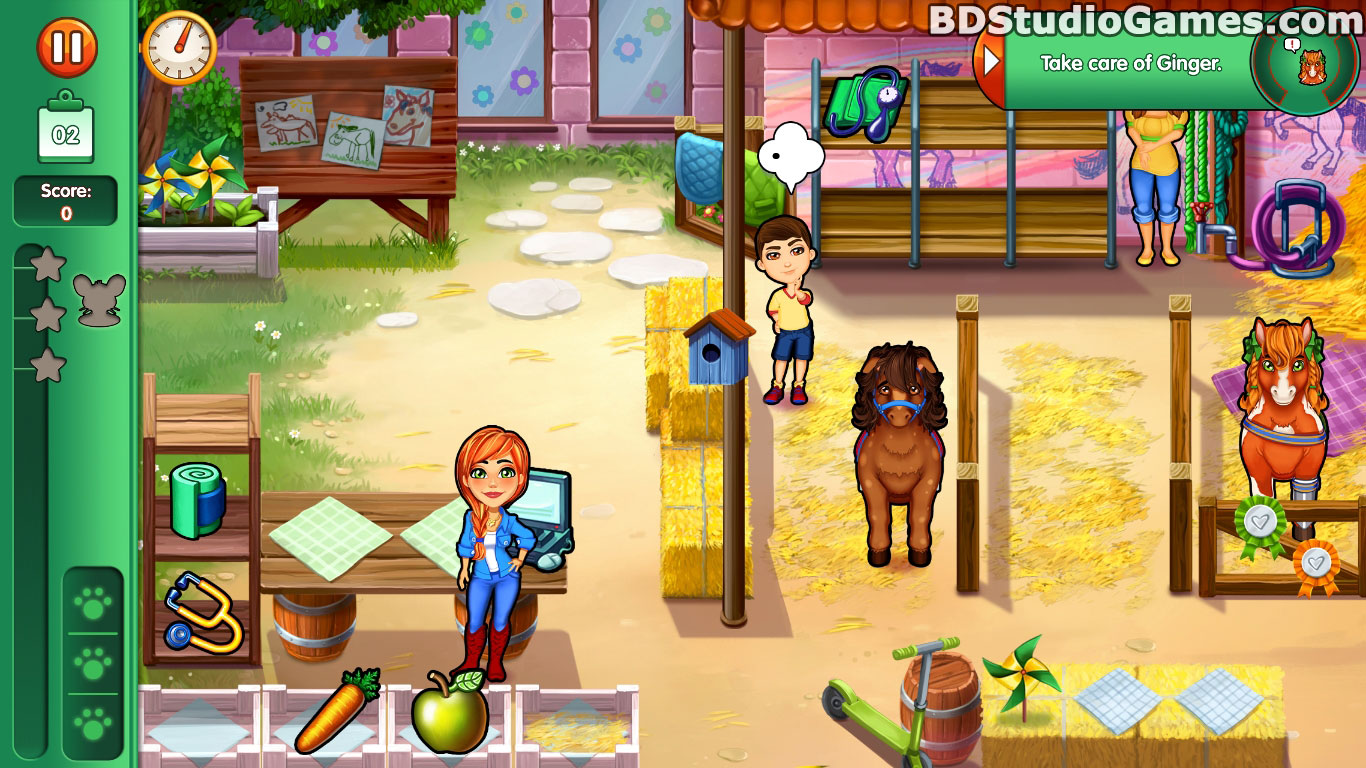 <![if gt IE 9]>
<![endif]>
Level 3: Your task is find all the hidden cleaning equipment, find and tap Carl, make a story choice. See below screenshot: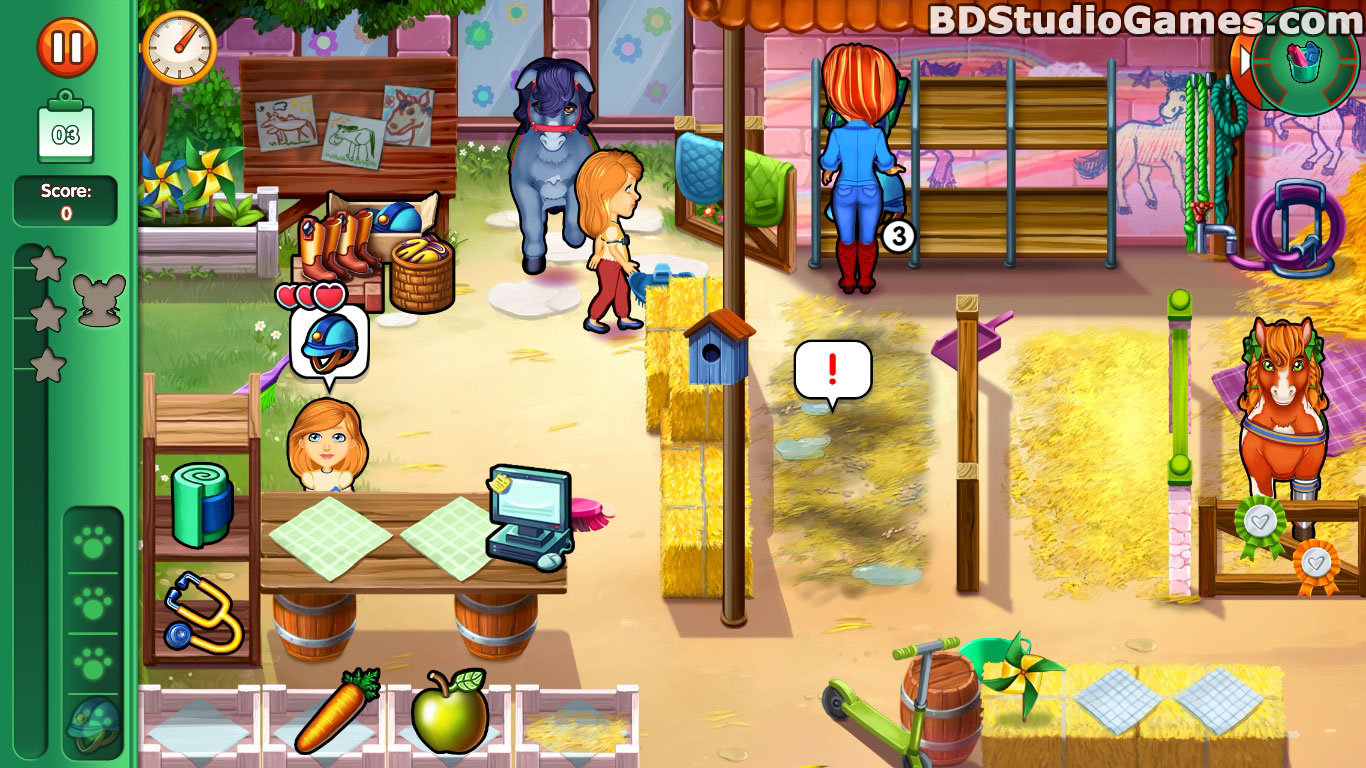 Level 4: Your task is check out multiple kids at the same time and find the Carl. See below screenshot:
<![if gt IE 9]>
<![endif]>
Level 5: Your task is keep Ginger calm, find the Carl and make a story choice. See below screenshot: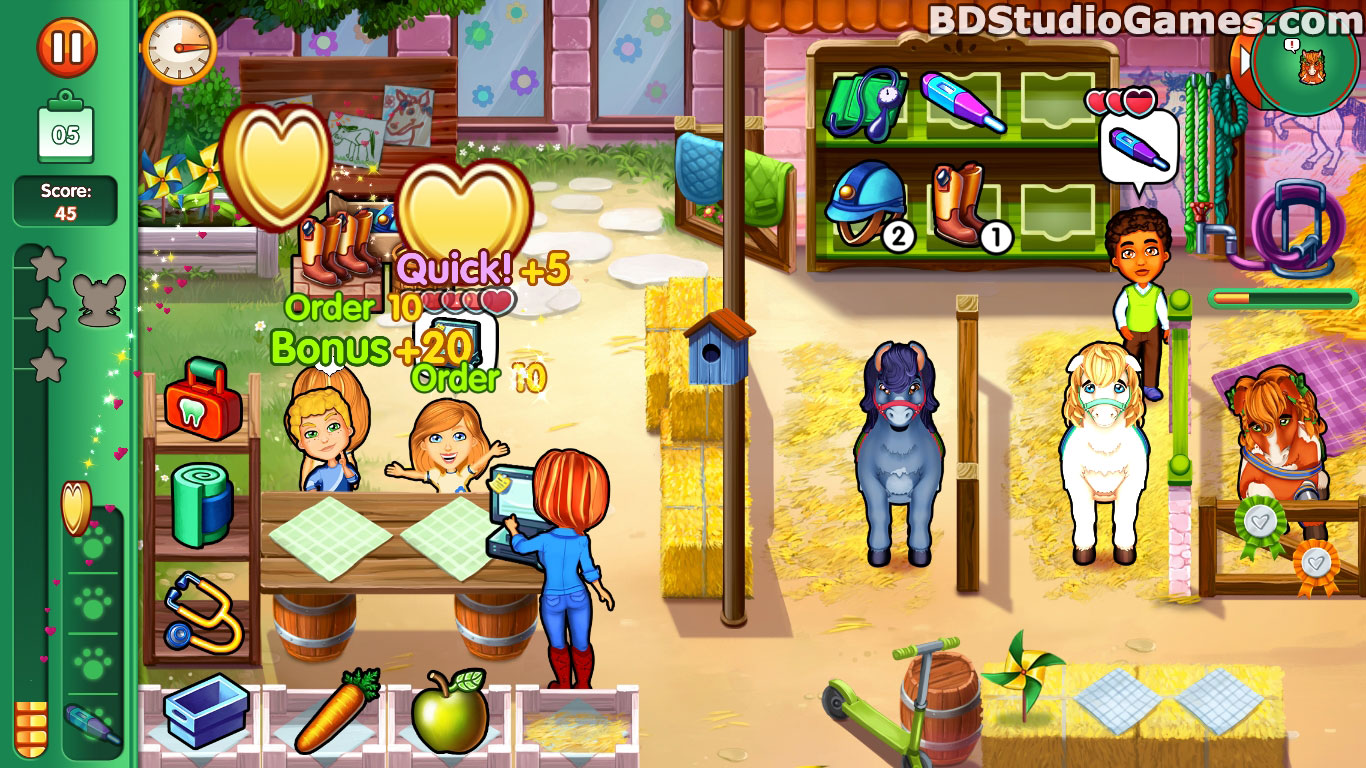 Level 6: Your task is check-up on Ginger, find the Carl and make a story choice. See below screenshot: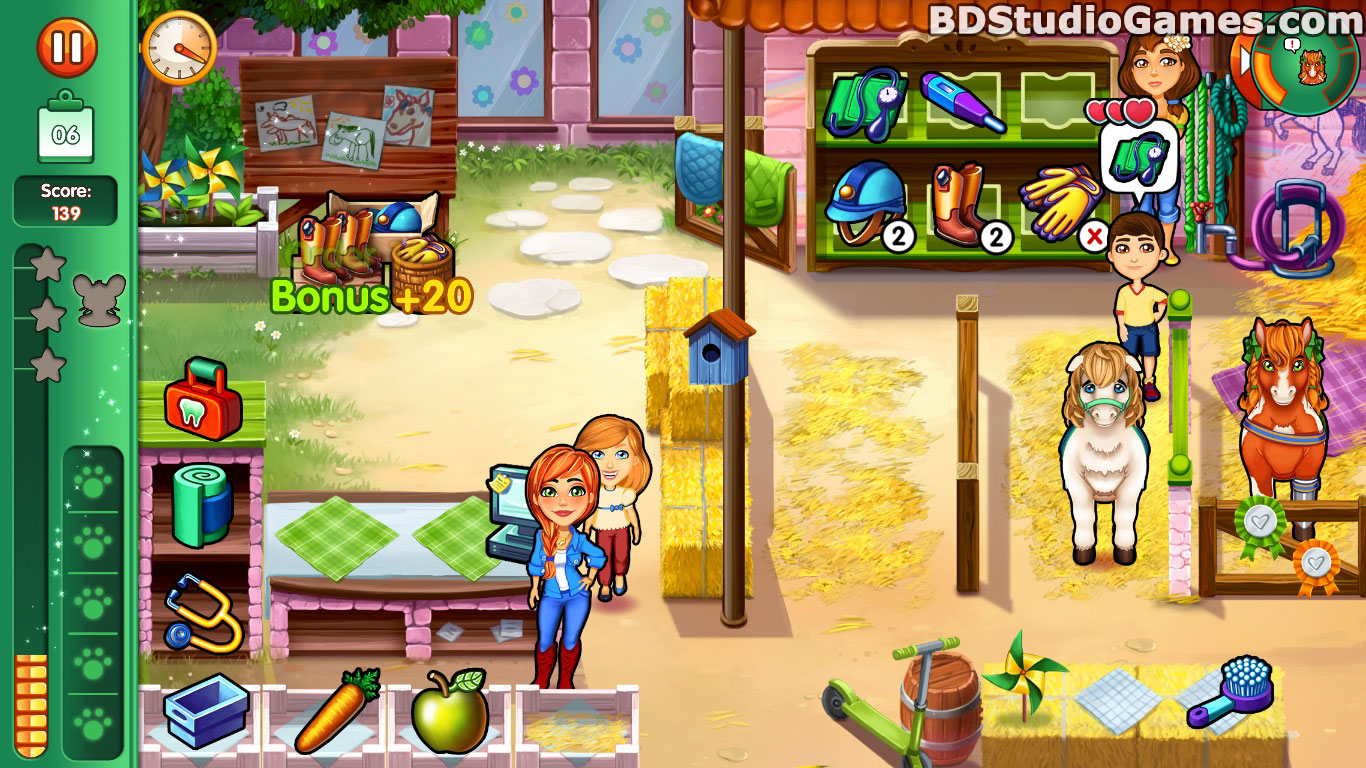 <![if gt IE 9]>
<![endif]>
Level 7: Your task is never run out of stock and find the Carl. See below screenshot:
Level 8: Your task is catch all the rabbits and find the Carl. See below screenshot: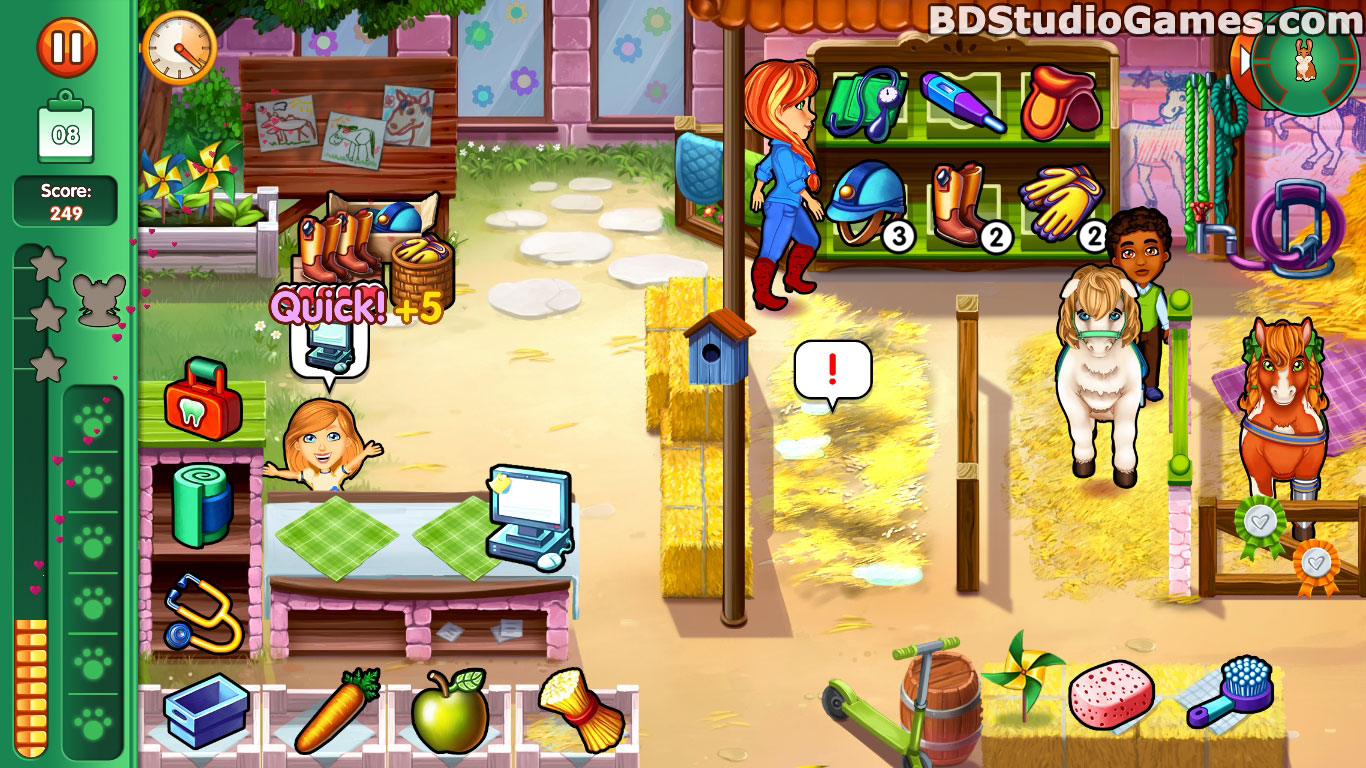 <![if gt IE 9]>
<![endif]>
Level 9: Your task is Ginger is trying to escape! Keep her in her stall. Find the Carl and make a story choice. See below screenshot: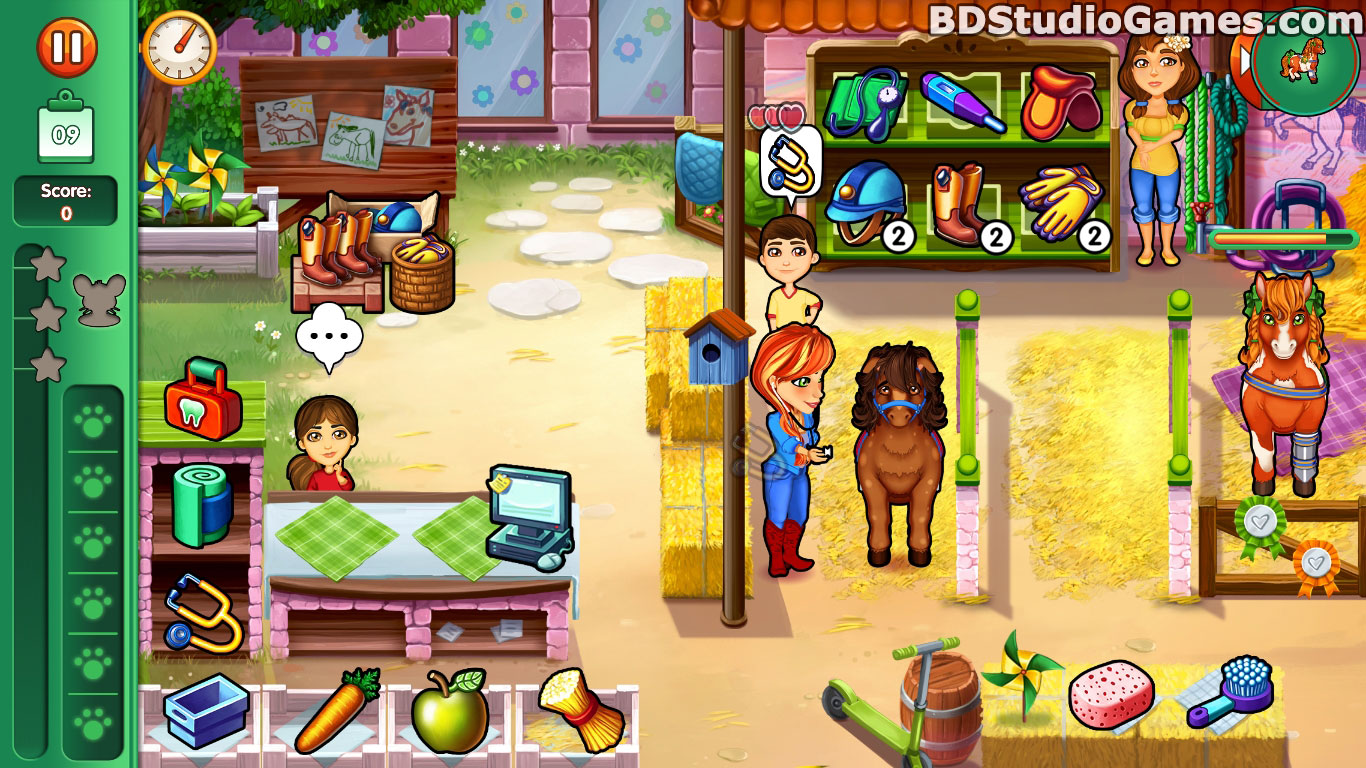 Level 10: Your task is complete all minigames with the highest possible score and find the Carl. See below screenshot:
<![if gt IE 9]>
<![endif]>
<![if gt IE 9]>
<![endif]>
<![if gt IE 9]> <![endif]>