Parker & Lane: Twisted Minds Walkthrough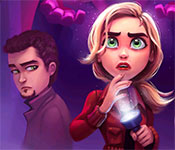 Parker & Lane: Twisted Minds Walkthrough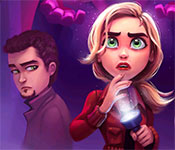 Parker & Lane: Twisted Minds Walkthrough

Generail Tips, How to Play?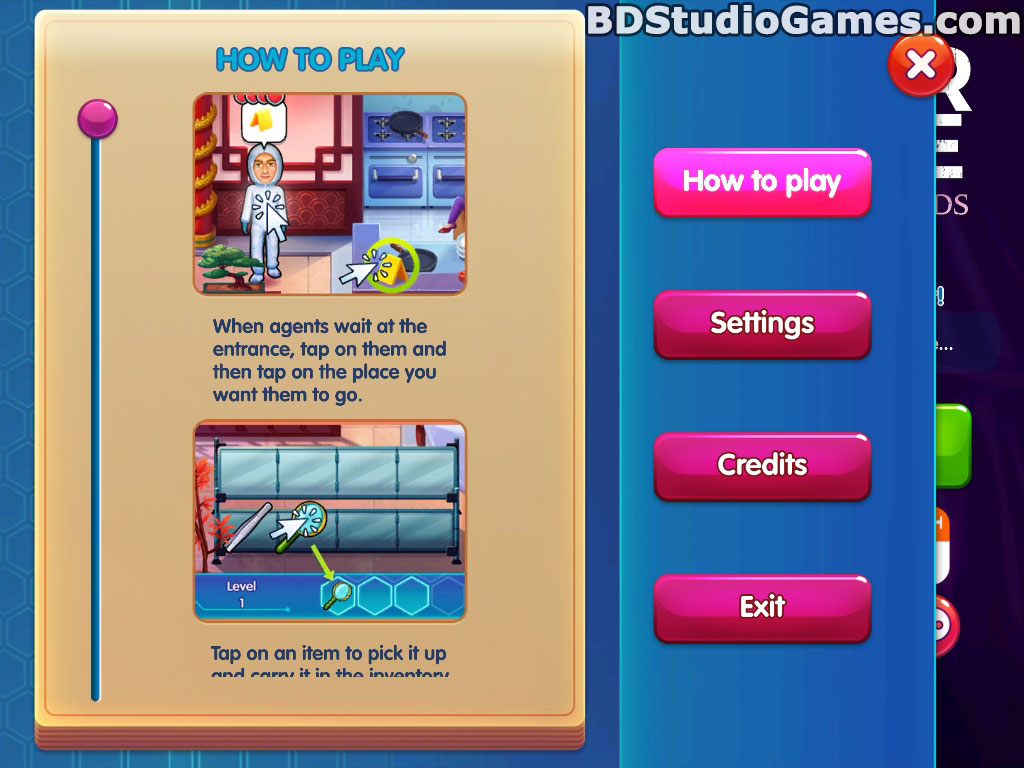 When agents wait at the entrance, tap on them and then tap on the place you want them to go.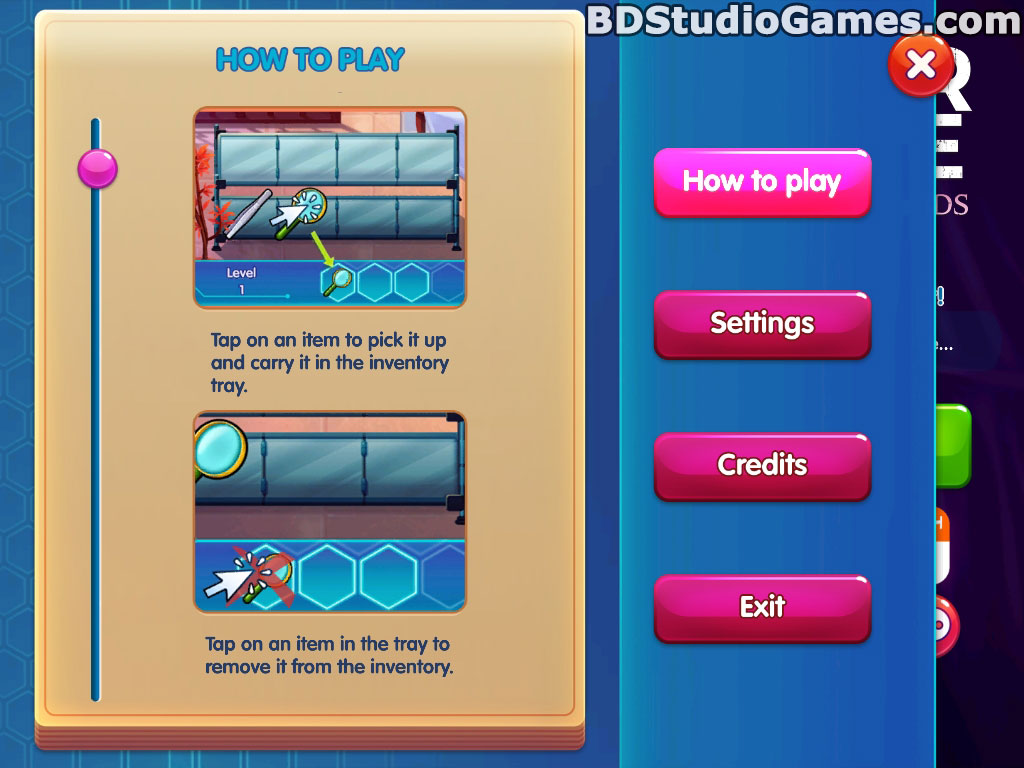 Tap on an item to pick it up and carry it in the inventory tray.
<![if gt IE 9]>
<![endif]>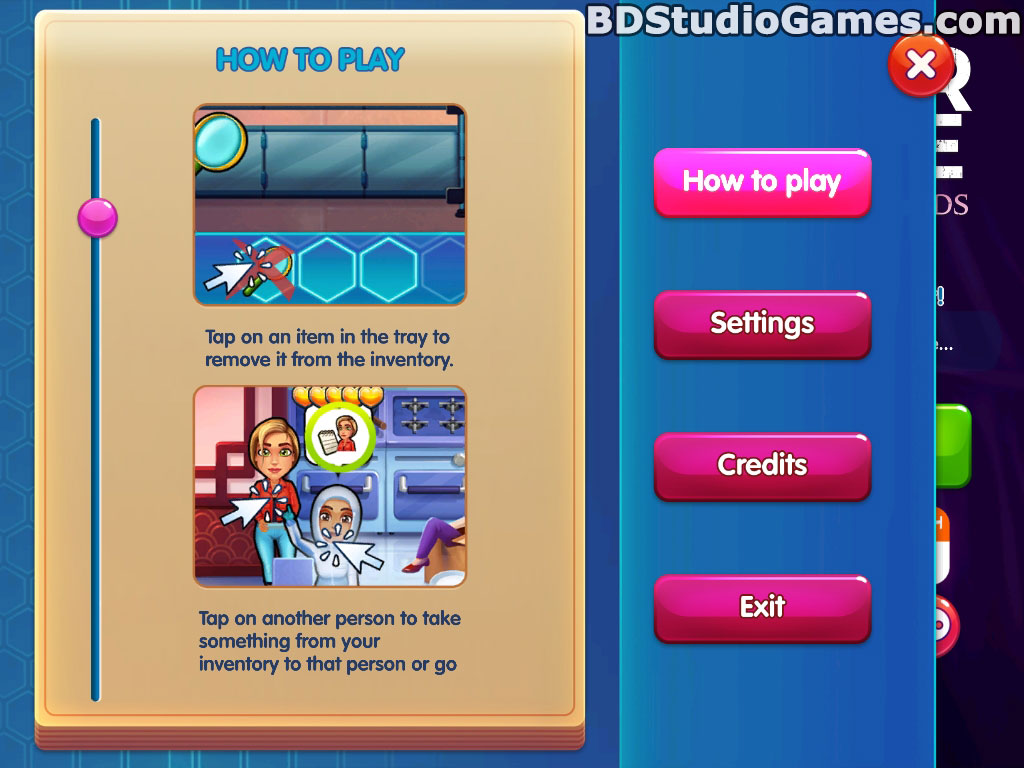 Tap on an item in the tray to remove it from the inventory.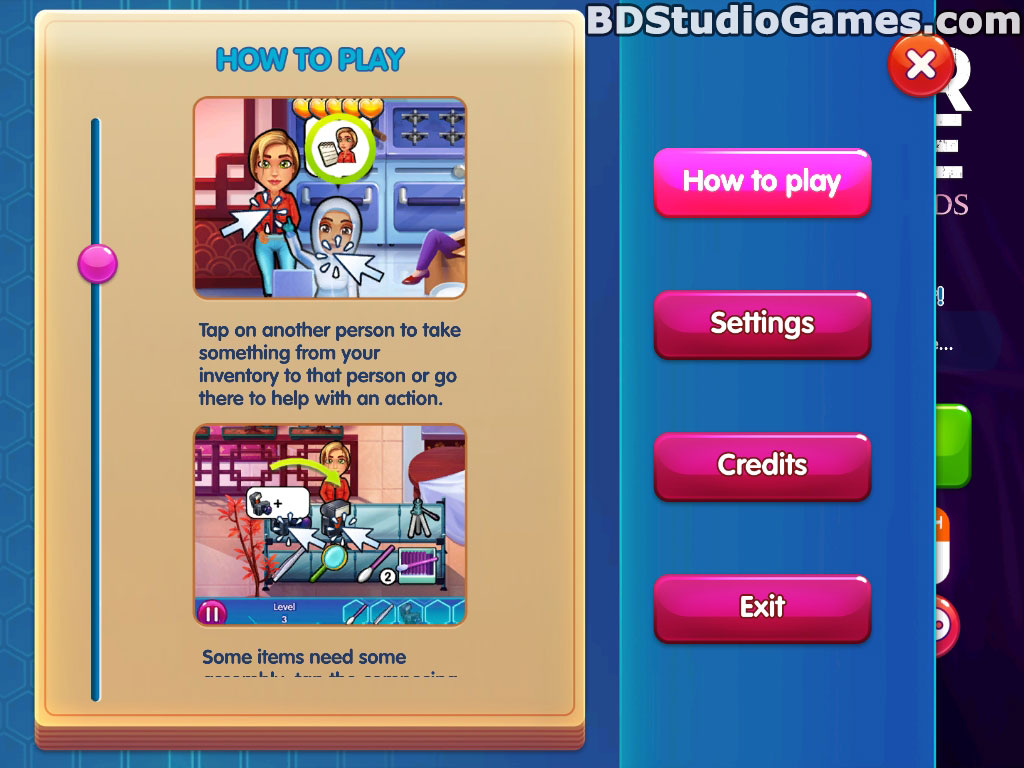 Tap on another person to take something from your inventory to that person or go there to help with an action.
<![if gt IE 9]>
<![endif]>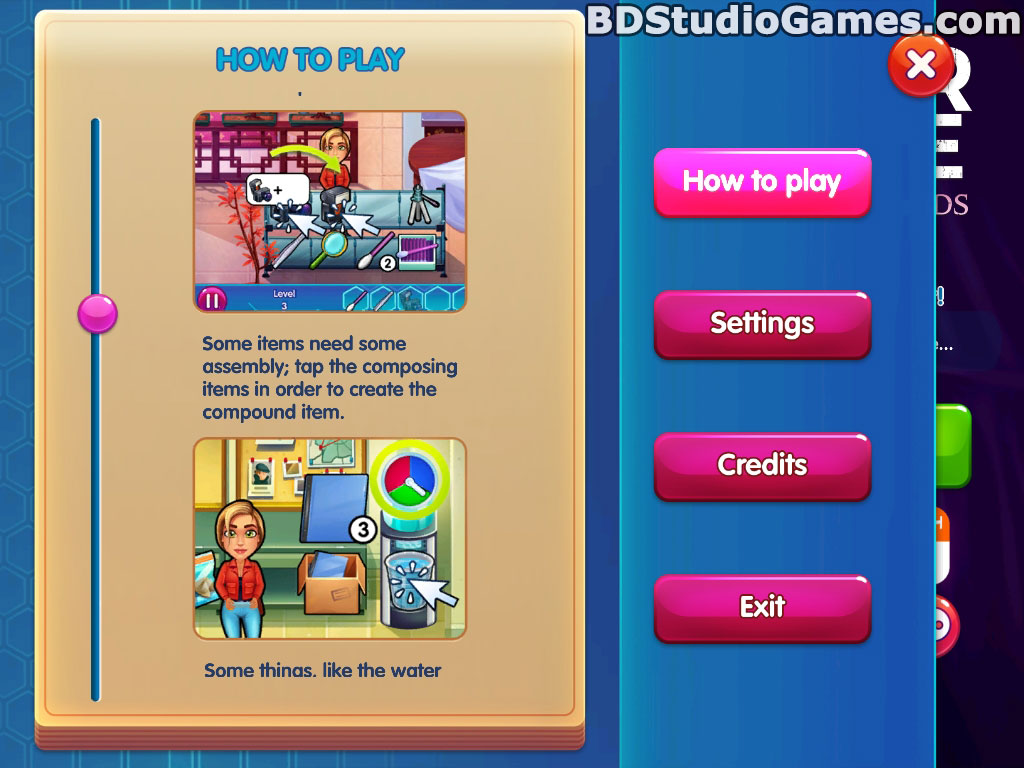 Some items need some assembly; tap the composing items in order to create the compound item.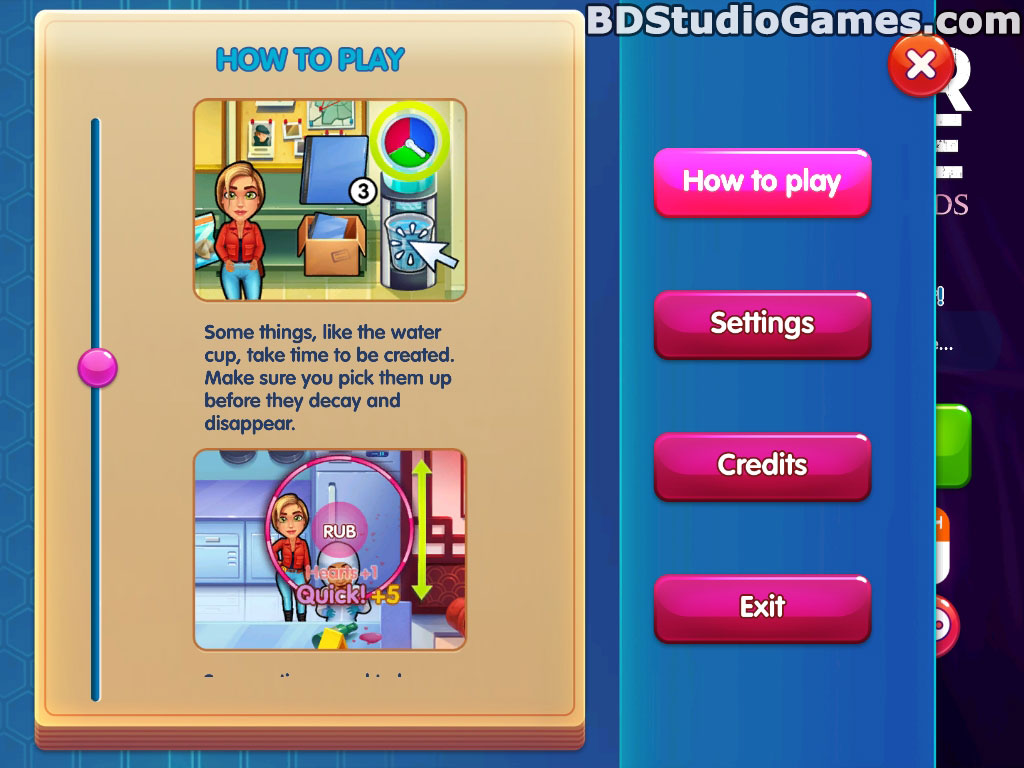 Some thing, like the water cup, take time to be created. Make sure you pick them up before they decay and disappear.
<![if gt IE 9]>
<![endif]>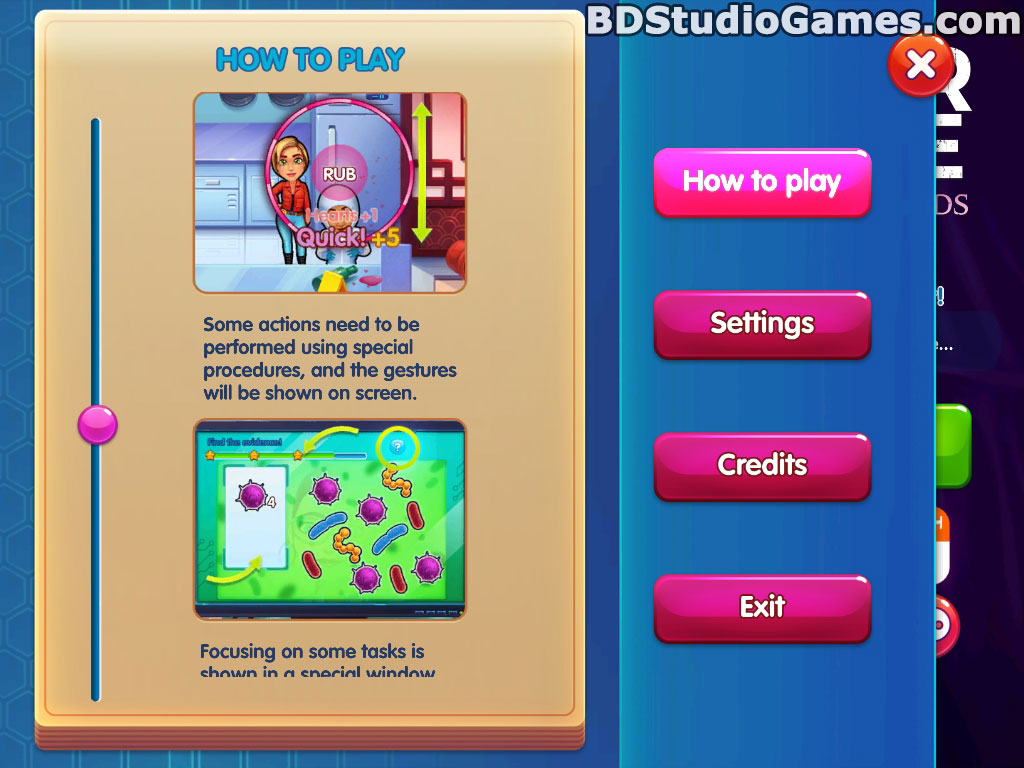 Some actions need to be performed using special procedures, and the gestures will be shown on screen.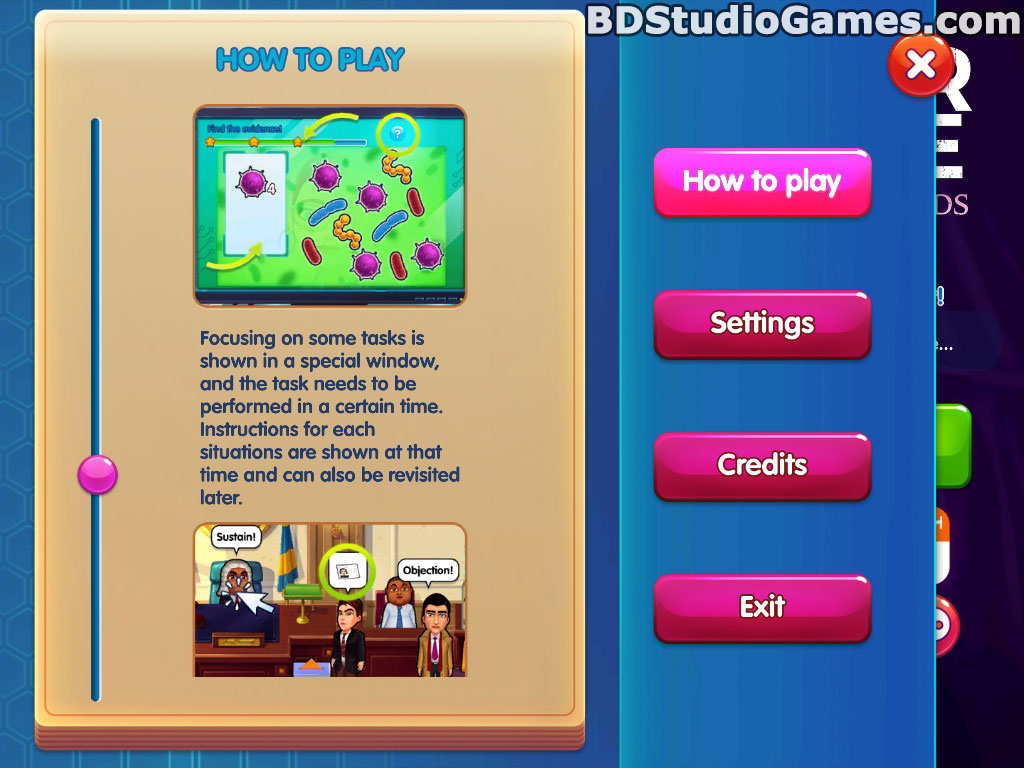 Focusing on some tasks is shown in a special window, and the task needs to be performed in a certain time. Instructions for each situations are shown at that time and can also be revisited later.
<![if gt IE 9]>
<![endif]>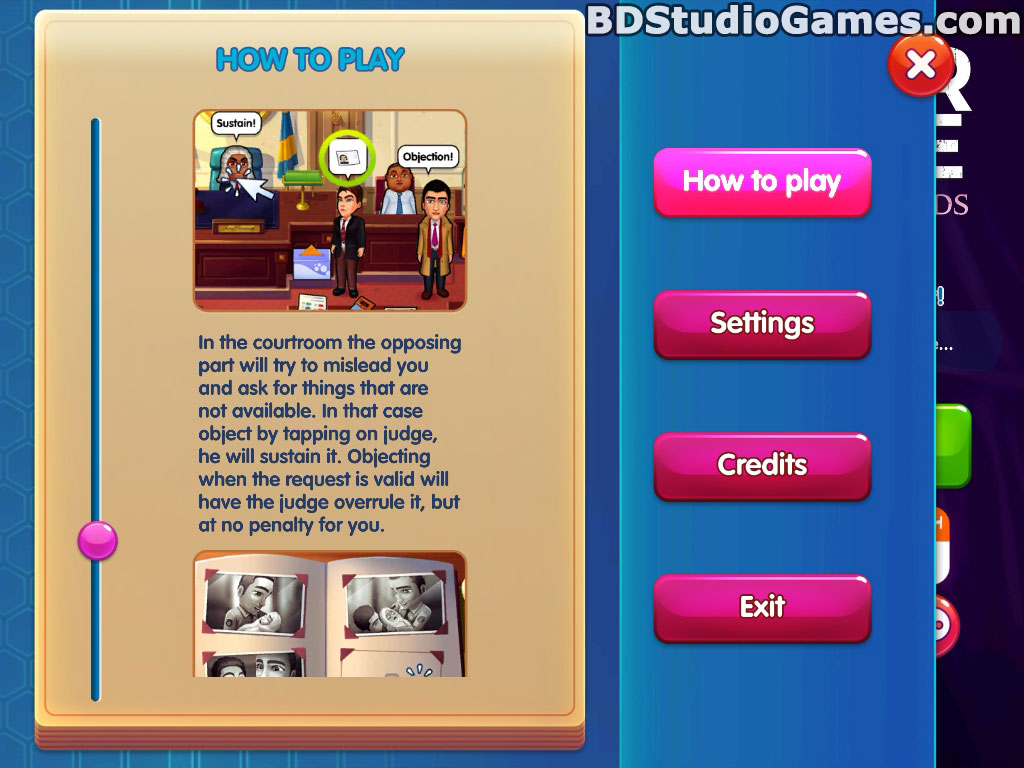 In the courtroom the opposing part will try to mislead you and ask for things that are not available. In that case object by tapping on judge, he will sustain it. Objecting when the request is valid will have the judge overrule it, but at no penalty for you.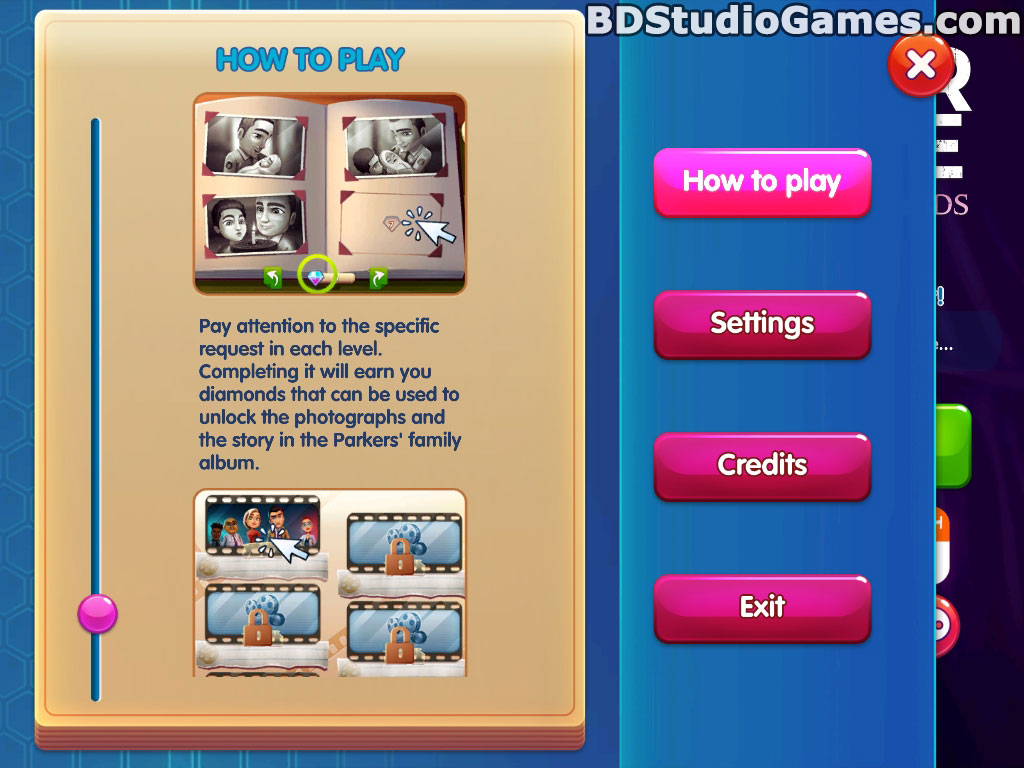 Pay attention to the specific request in each level. Completing it will earn you diamonds that can be used to unlock the photographs and the story in the Parkers' family album.
<![if gt IE 9]>
<![endif]>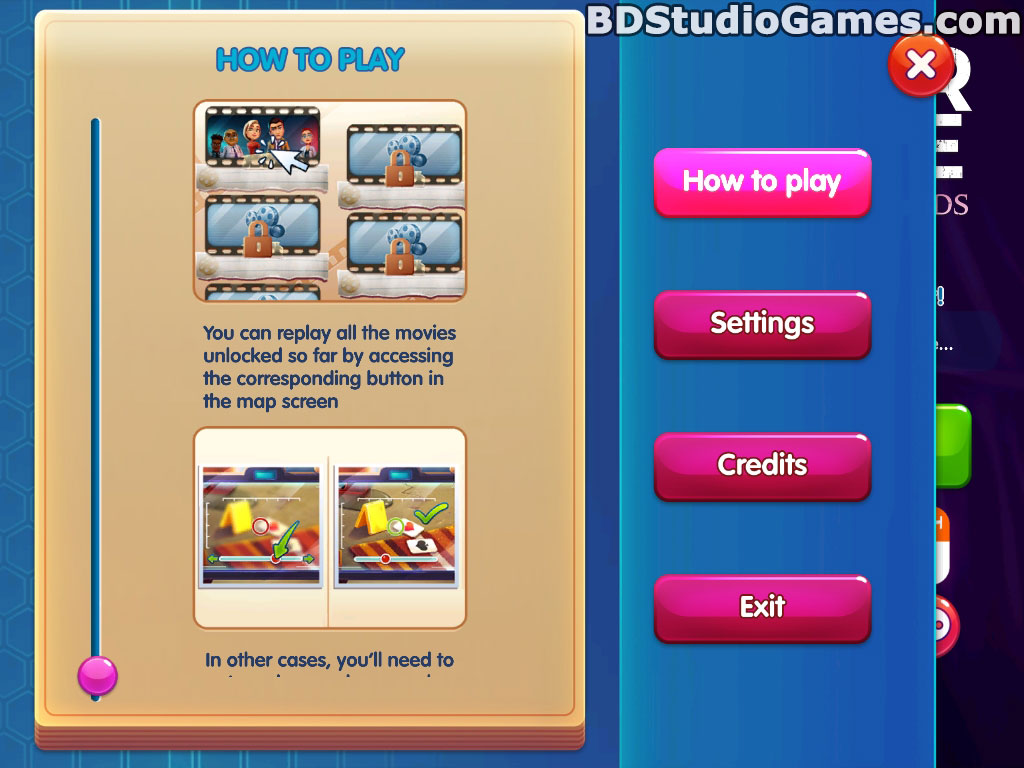 You can replay all the movies unlocked so far by accessing the corresponding button in the map screen.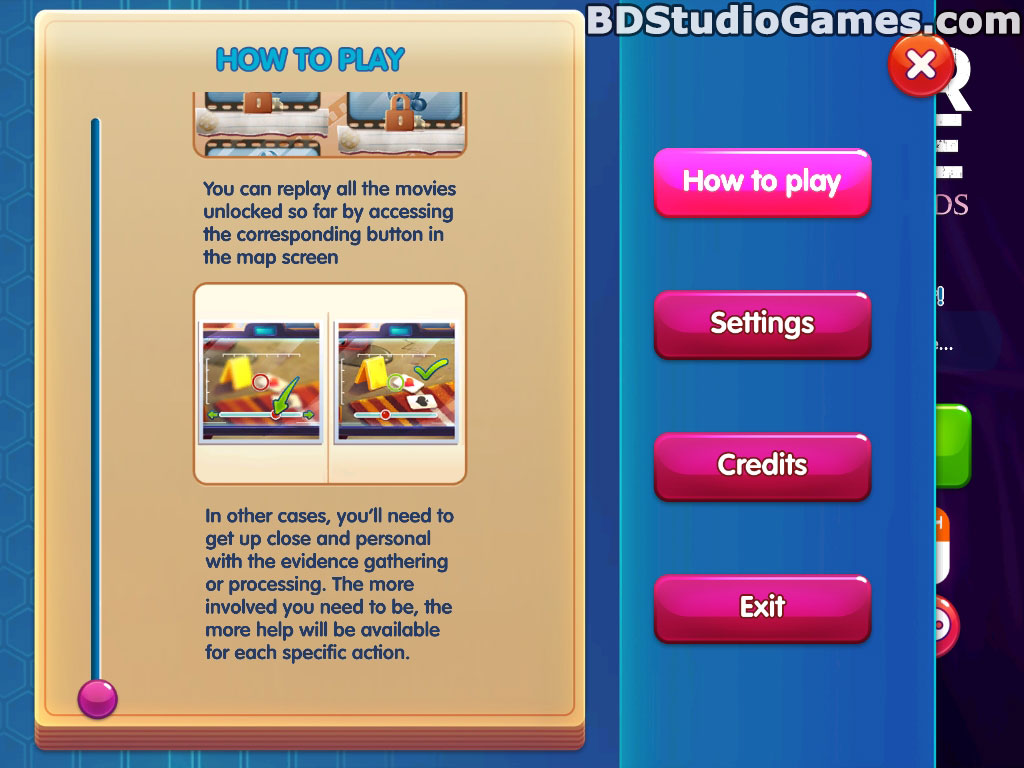 In other cases, you'll need to get up close and personal with the evidence gathering or processing. The more involved you need to be, the more help will be available for each specific action.
<![if gt IE 9]>
<![endif]>
Upgrade Your Heroes:
Our heroes strive to be the best, and as the plot thickens they need you to succeed. Help improve their abilities so they can more easily fulfill their missions.
Walk speed: Walk faster in all circumstances.
Concentration: Time passes slower when you focus, more time to solve the minigames.
Professionalism: Inspire calm to all around, hearts are lost at a slower rate when working.
Leadership (Lily Parker): Entry queues are better managed and hearts are lost at a slower rate.
Charisma (Victor Lane): People in the courtroom are calmer and lose hearts at a slower rate.
Counter skills (Stella): Scientists at the counter lose hearts slower.
Veteran (Vasquez): All other abilities are boosted more with each star.
Achivements:
First Chapter: Complete the first chapter.
Prepared for all: Complete all the events in the game.
An all stars game: Get three stars in every level.
Super heroes: Upgrade all characters to maximum.
Second Chapter: Complete the second chapter.
Third Chapter: Complete the third chapter.
The Batch-ifier: Complete at least one X5 Combo checkout.
A good start: Complete the first level.
Out of the cold: Solve 5 Cold cases.
Mice Catcher: Catch the mouse in each level.
Fourth Chapter: Complete the fourth chapter.
Fifth Chapter: Complete the fifth chapter.
No stone unturned: Thoroughly investigate all crime scenes.
Champion: Unlock all game trophies.
In good time: Complete all challenges with 3 stars.
Sixth Chapter: Complete the sixth chapter.
<![if gt IE 9]>
<![endif]>
Detailed Levels:
Level 1: This is the first level, there are 5 knifes in this level, see below screenshot: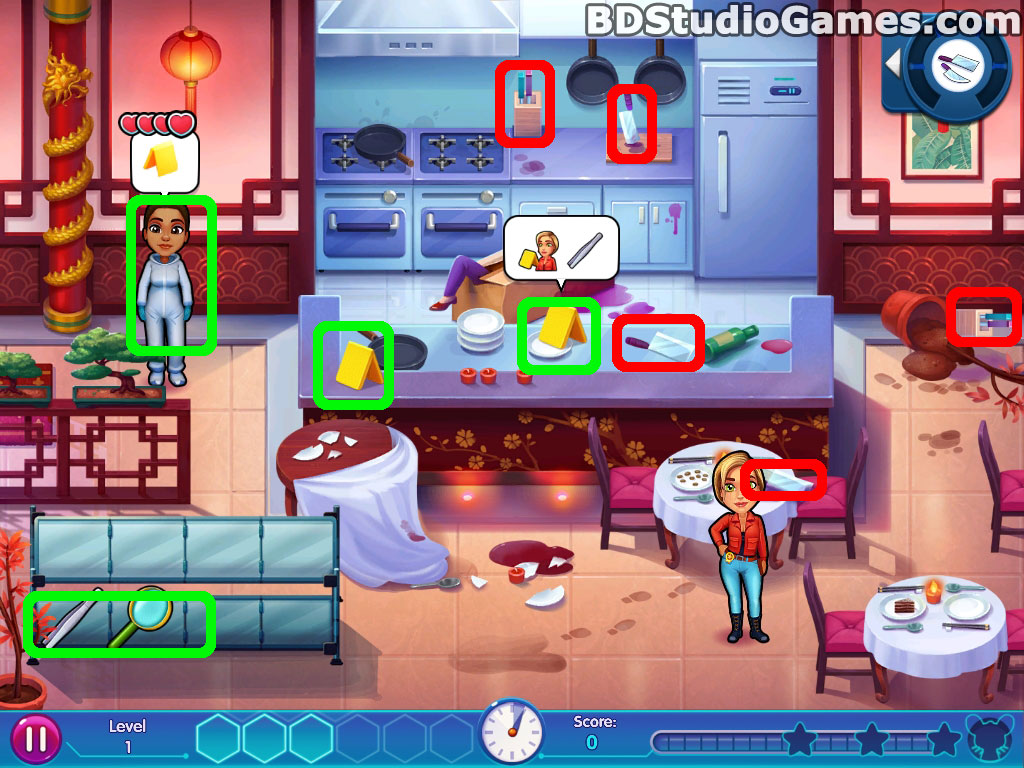 Level 2: See below screenshot: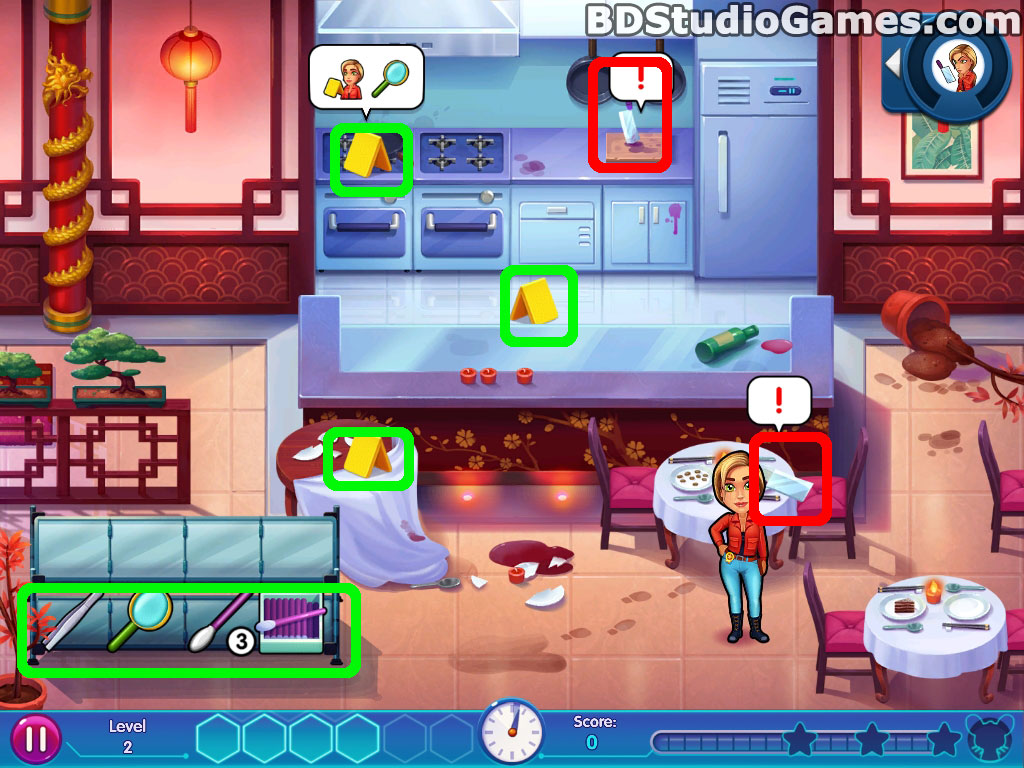 <![if gt IE 9]>
<![endif]>
Level 3: See below screenshot: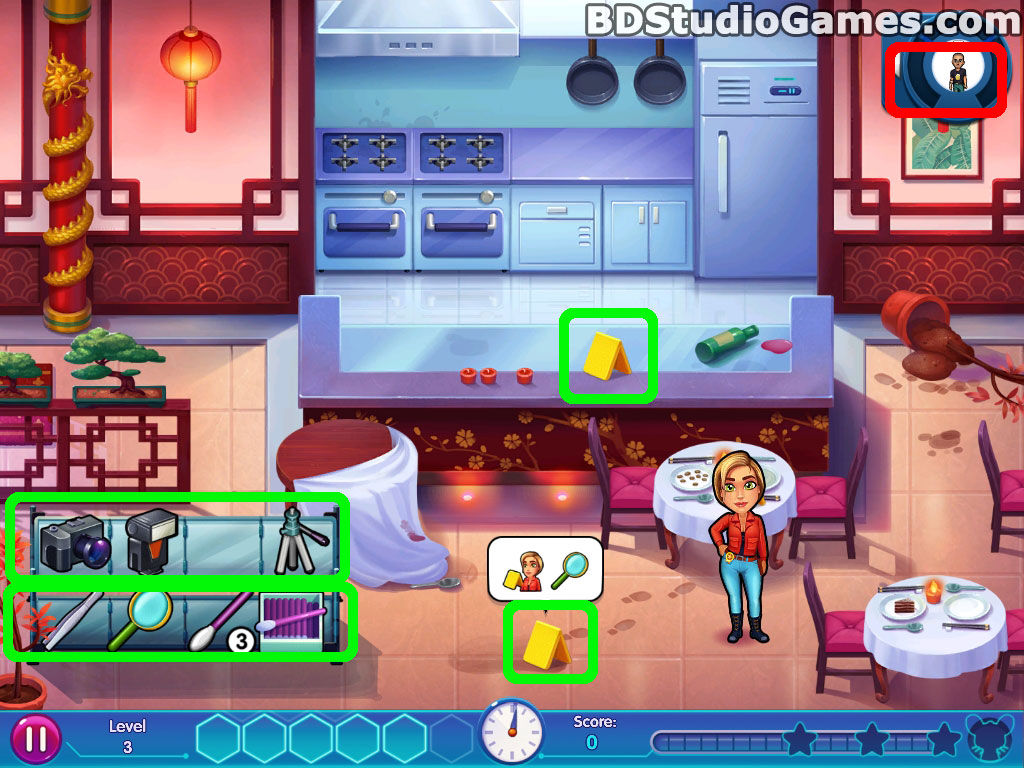 Level 4: See below screenshot: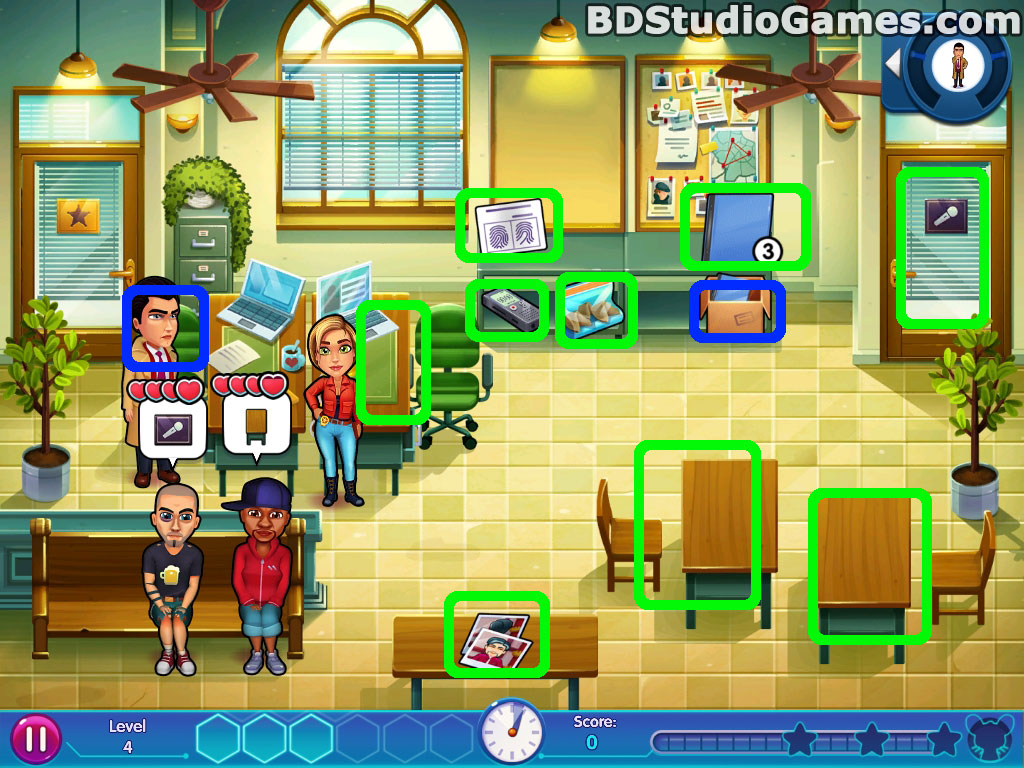 <![if gt IE 9]>
<![endif]>
Level 5: See below screenshot: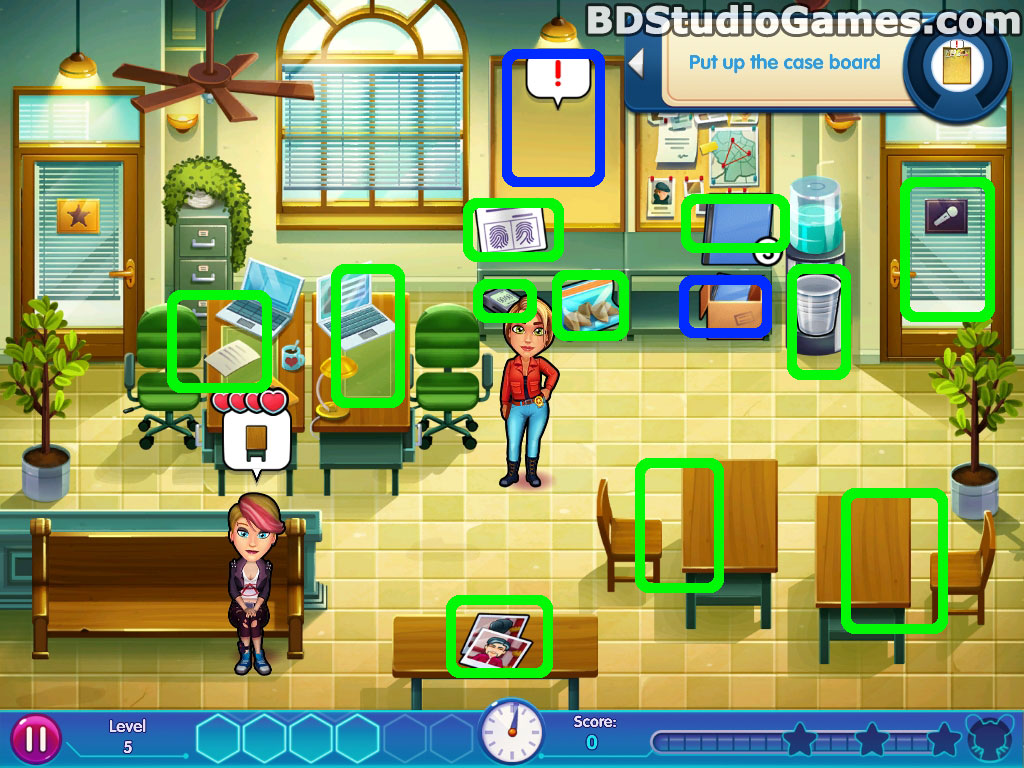 Level 6: See below screenshot: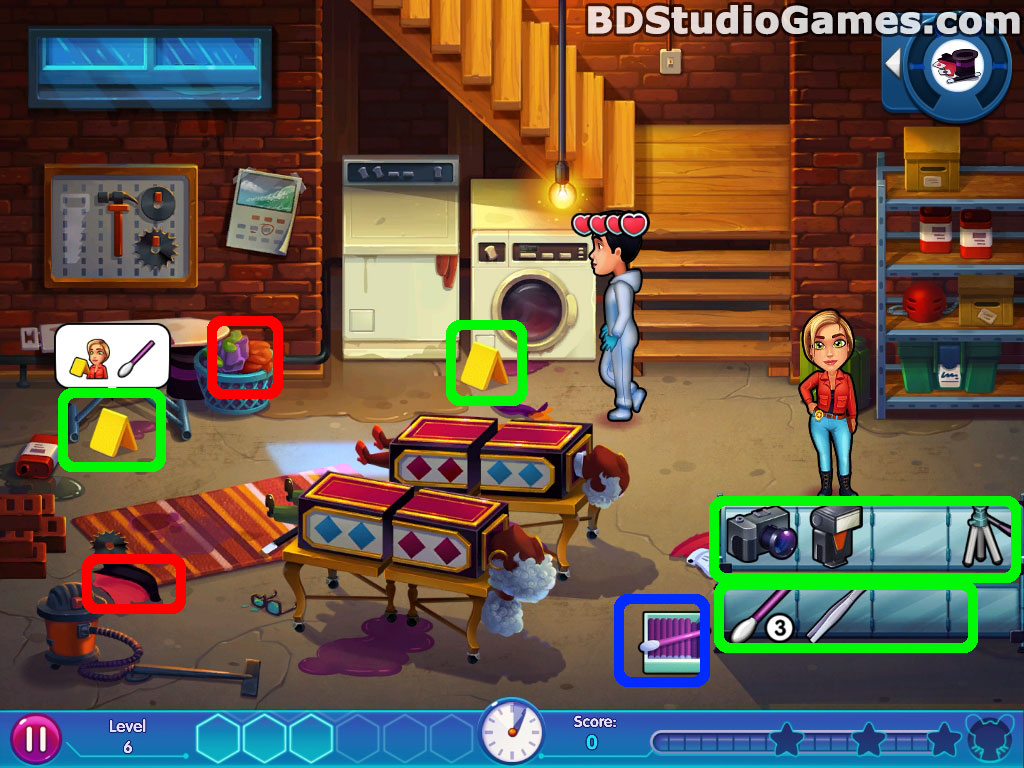 <![if gt IE 9]>
<![endif]>
Level 7: See below screenshot: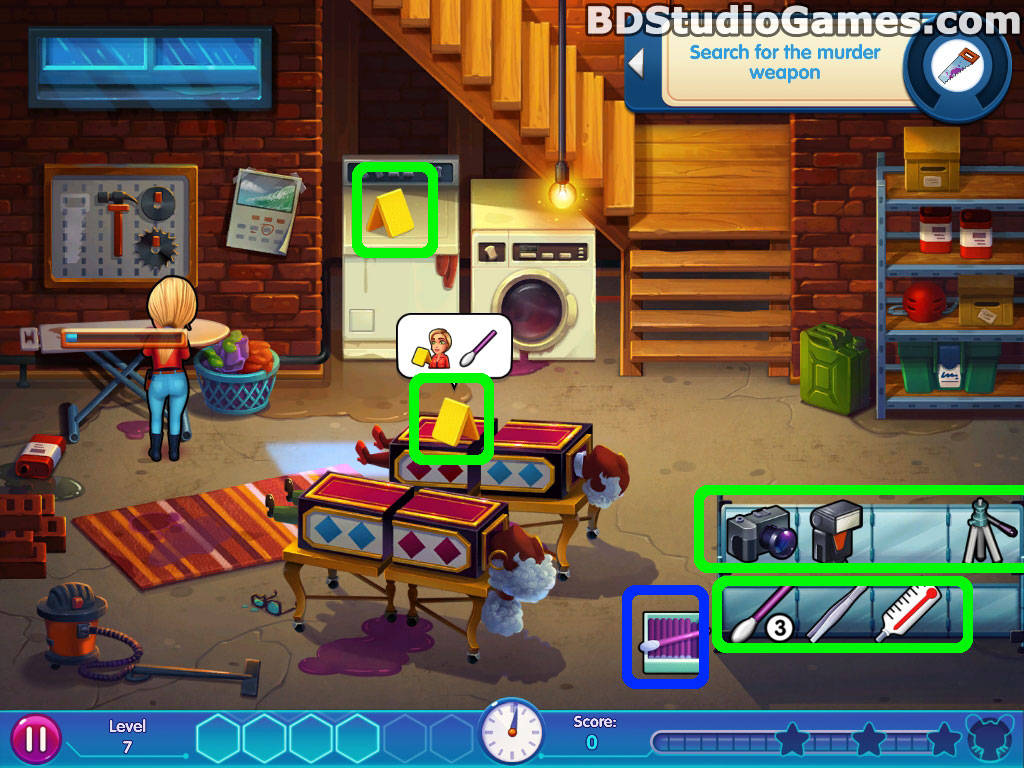 Receive Emails When Parker & Lane Series Has New Game Released
Sign-up to get informed when the Parker & Lane series has new game released with BD Studio Games' FREE bi-weekly newsletter.
<![if gt IE 9]>
<![endif]>
<![if gt IE 9]>
<![endif]>
<![if gt IE 9]> <![endif]>