Play Found: A Hidden Object Adventure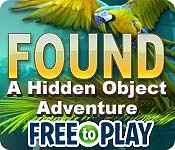 Play Found: A Hidden Object Adventure
* OS: Windows 7 / Vista / XP
* CPU: Pentium 3 1.0 GHz or Higher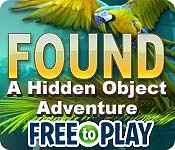 Play Found: A Hidden Object Adventure
* OS: Windows 7 / Vista / XP
* CPU: Pentium 3 1.0 GHz or Higher

Play Found: A Hidden Object Adventure Screenshots, Videos: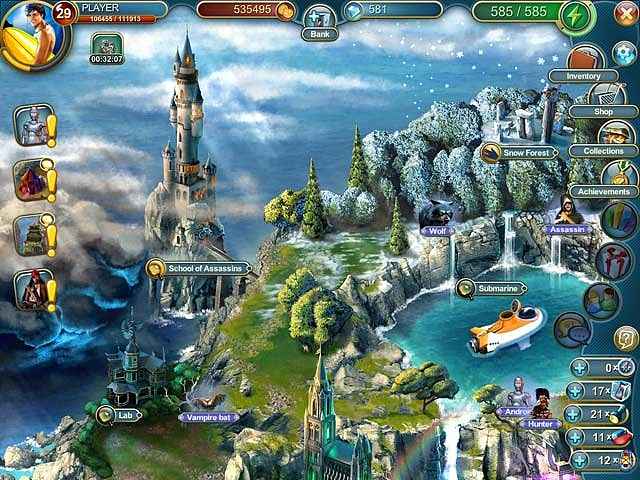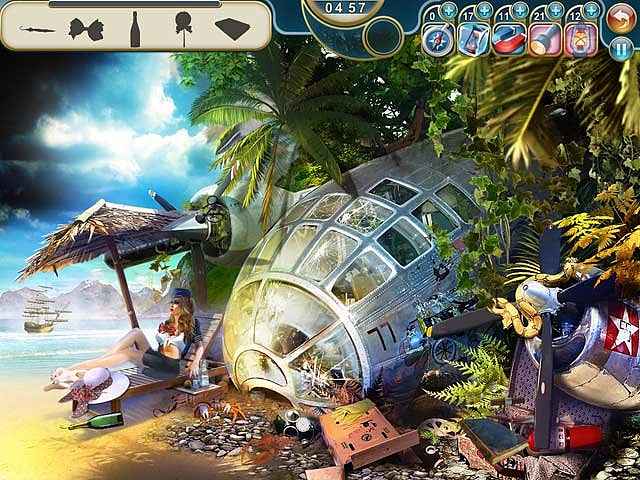 <![if gt IE 9]>
<![endif]>
<![if gt IE 9]>
<![endif]>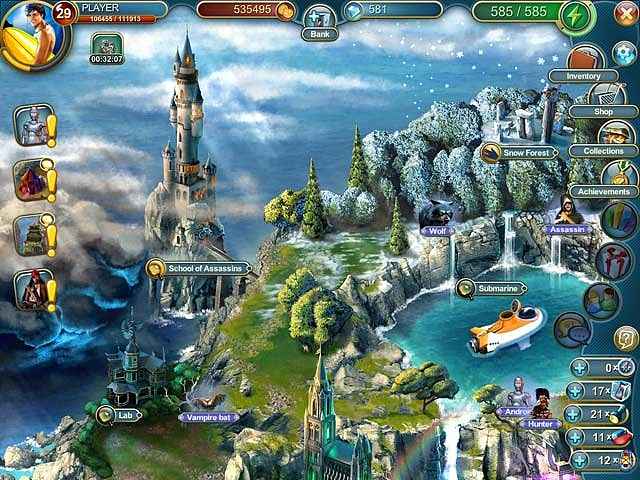 <![if gt IE 9]>
<![endif]>
<![if gt IE 9]>
<![endif]>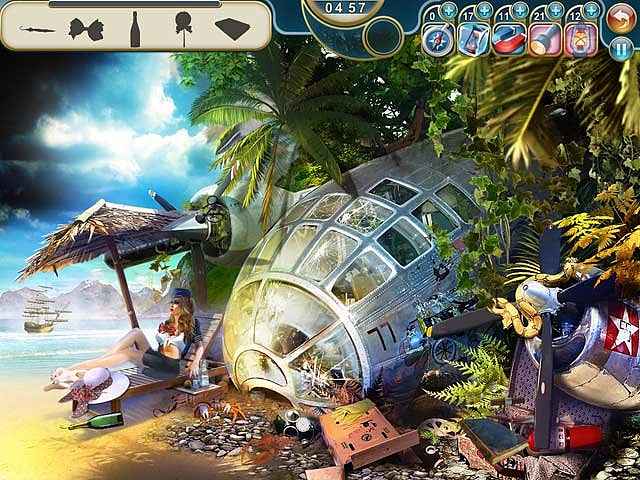 <![if gt IE 9]>
<![endif]>
<![if gt IE 9]>
<![endif]>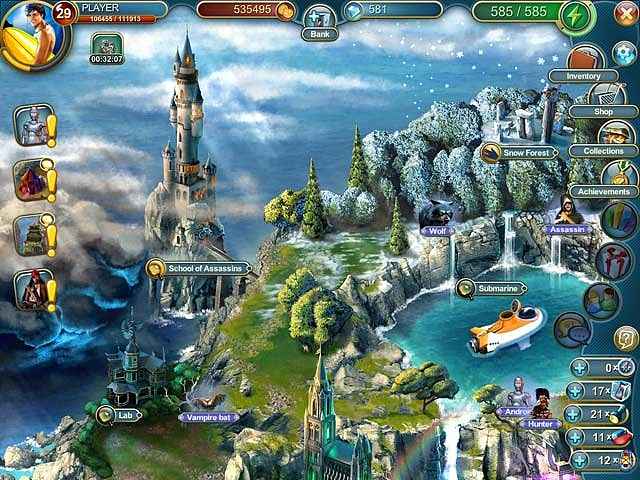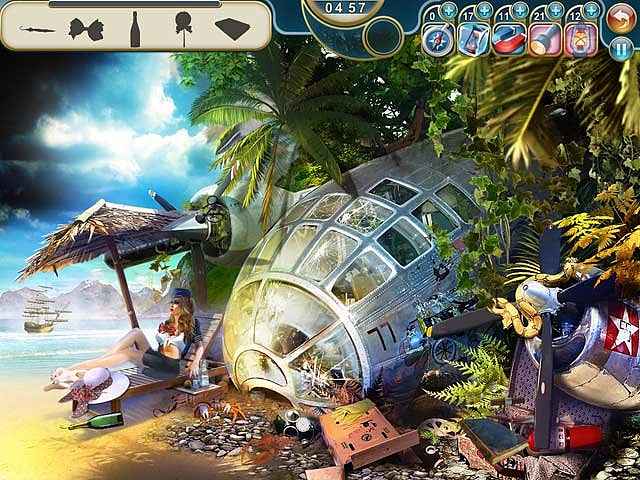 <![if gt IE 9]>
<![endif]>
<![if gt IE 9]>
<![endif]>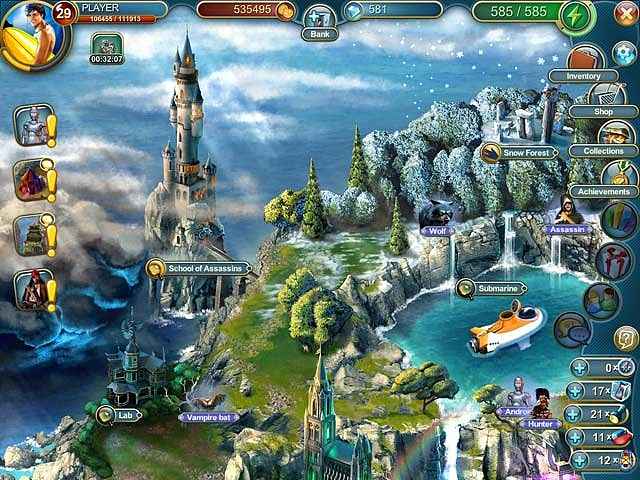 <![if gt IE 9]>
<![endif]>
<![if gt IE 9]>
<![endif]>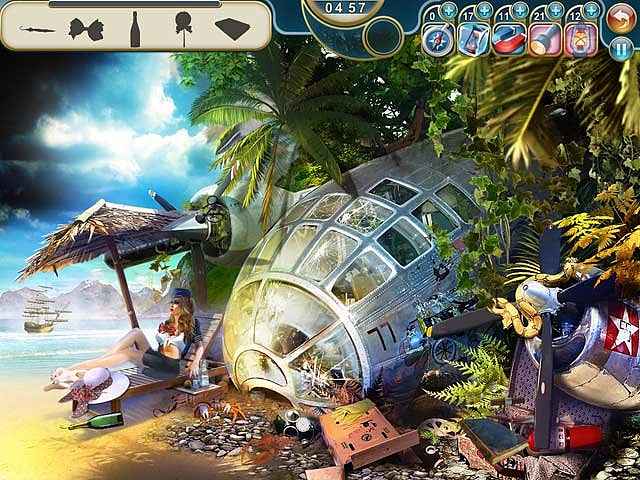 "Hi!
I am Jessica, the flight attendant.
I am so very happyt that you are alive.
It will be easier for us to survive together." I saw a ship not far from here, but to get to the bay, you should build a way across the impassable woods.
Look for a machete in the airplane - I'm afraid I might find a dead body in there.
A light sea breeze sending waves to the sandy shore, the scorching sun, palm trees, and a wrecked airplane - what more could you need for the perfect vacation? The items that need to be found are listed above.
Look for the listed items in the scene.
Click the item to pick it up.
If you want to find item more quickly use the panel of tools to slow down the time or illuminate the room.
Try to use the compass, which will show where the item is hiding.
Find the rest of the items from the list.
After you find all of the listed items, you've reached a new level!
Your energy is fully restored.
"Great!
Now we can get out of this nightmare.
Take the machete and cut our way to the ship."
A pirate ship? Perhaps it is the well-known Flying Dutchman.
What secrets does this wooden monster hide within? You received your first task.
Click the task icon for more detals.
Good job.
Go to the ship and talk to the captain.
Find out whether he can get us out of here.
Click the location to explore it.
If you finished your first task, you will get your reward, press the task icon.
I hope this...
what's his name...
Captain John....
will help us.
Wow!
You've found a pirate's chest.
Have a look inside!
There might be something useful there.
Me boatman went to explore the island.
The crew be back but the boatman ain't.
We needs help to look for this swab.
The sooner we find them the sooner we shall prepare our ship to sail off.
It's been a while since the crash, and I haven't had breakfast yet!
Do you happen to have at least a croissant of some kind? I love them so much.
Click the shop button if you want to buy something.
Receive Emails When Play Found Series Has New Game Released
Sign-up to get informed when the Play Found series has new game released with BD Studio Games' FREE bi-weekly newsletter.
<![if gt IE 9]>
<![endif]>
<![if gt IE 9]>
<![endif]>