Hidden Object Games Free Download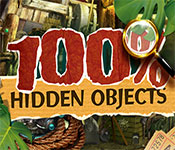 Hidden Object Games Free Download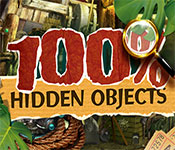 Hidden Object Games Free Download

Hidden Object Games Free Download:
(Last Update: 12/04/2018)
Since the bigfishgames mystery case files series, in the past 15 years, many game developers have developed thousands of hidden Object games. Hidden Object Game is also getting better and better and more and more fascinating. Whether it is from the graphics of the game, or from the plot of the game, as well as the puzzle design of the game, there are more and more excellent games. For this reason, in many such games, the player does not know which game to choose.
For the above reasons, I have selected the following games for you, you can download the trial version of these games freely. They are very, very good games, and I promise not to disappoint you. Of course, this article is constantly being updated. If there is a better game release, I will add it to the article.
You can click the game's title to view the download link.
Halloween Stories: Invitation:
Hurry up, Jane, this is the coolest party in town. I don't want to miss it! Yes, you're old enough. Come in. I will go find something to drink.
Miss Jane Stone, I presume? We've been looking forward to meeting you and Joe. You are to be our special guests for an... unforgettable evening. Do you see my face? I see we were not deceived. What?! It was all an illusion, and now I'm trapped!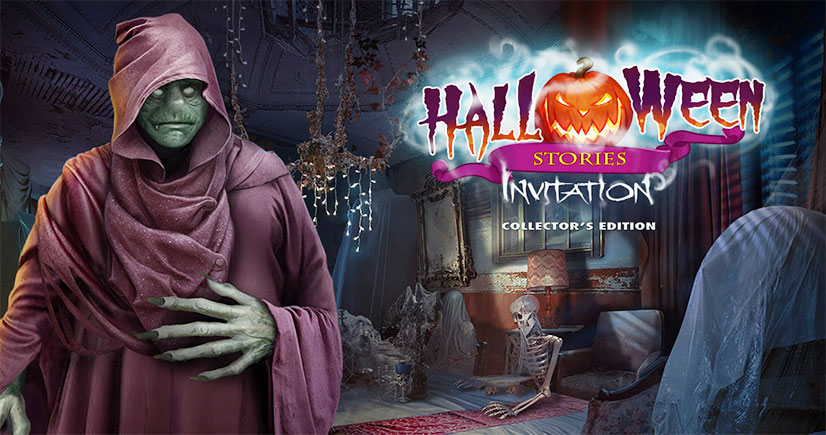 Bonfire Stories: The Faceless Gravedigger:
Yeah, that was a little lame, Natalie. I've got a scary story for you, and it's about this very place. There used to be a resort around here called Quiet Grove. But over the course of 10 years, there were several mysterious disappearances. Every time a person went missing, a black flower was found.
The resort's reputation was destroyed, and eventually it went out of business. But the legend never died...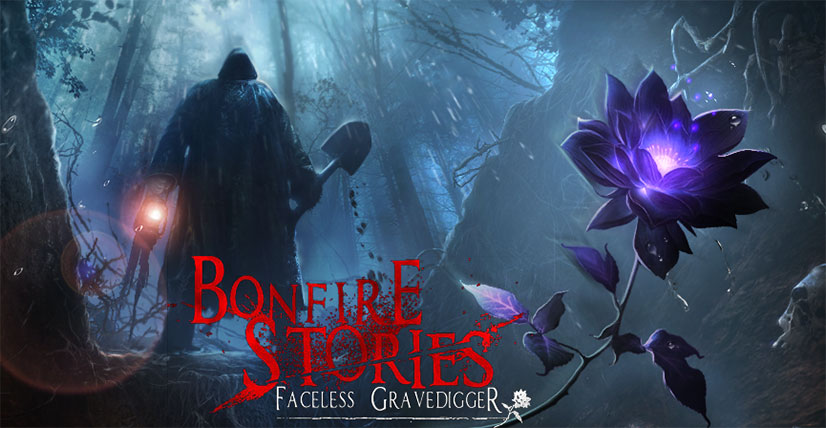 <![if gt IE 9]>
<![endif]>
Living Legends: Uninvited Guests:
It's been so long since I last saw cousion Leo. Not since we were kids! He was always like a brother to me, protecting me from danger. Now he's all grown up and the rightful master of his castle. It will be so good to see him again. And on his wedding day! Because of the horrible events in the castle, the gondola is locked down, the key is in the Hunter's tent. Huh? There's something wrong with this castle.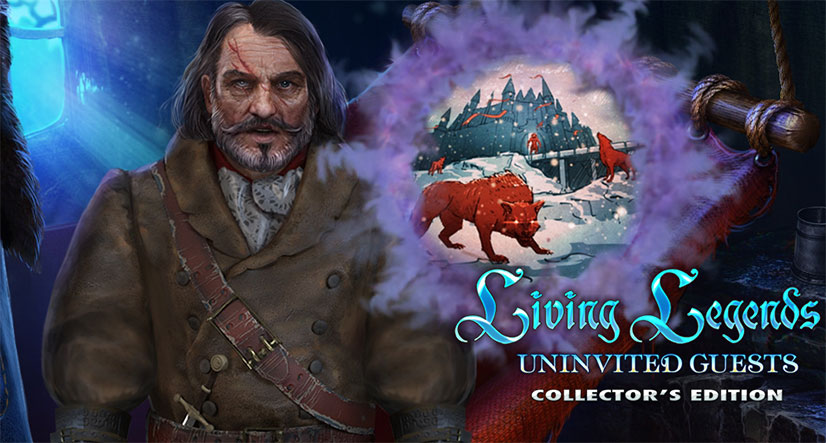 Living Legends: Beasts of Bremen:
Your sister has been chosen to play at Bremen's legendary music festival! But your joy is short-lived when a dark fog blankets the town and your sister goes missing! To top it all off, someone is transforming people into animals! Can you uncover the sinister magic at play and save the city?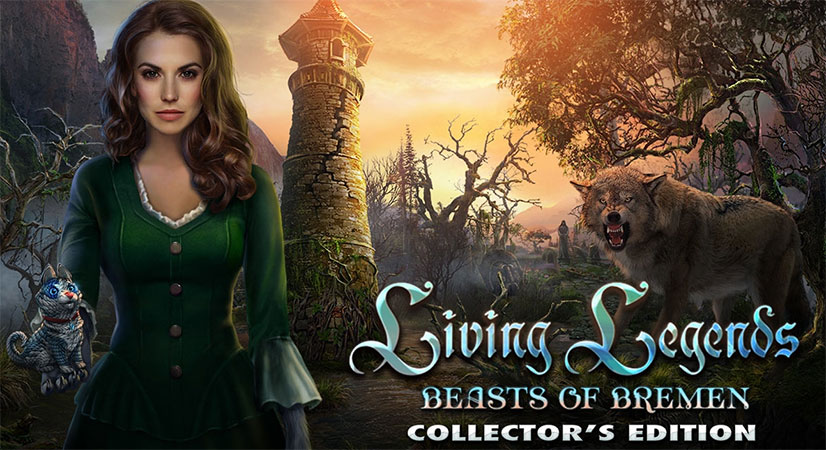 <![if gt IE 9]>
<![endif]>
Bridge to Another World: Through the Looking Glass:
The Red King and White Queen have been fighting for ages. When you get pulled through the looking glass, you find yourself in the middle of the ancient conflict. Are you the Alice who was prophesied to become the Red Queen and end the war? Or will you become just another victim of this age-old struggle?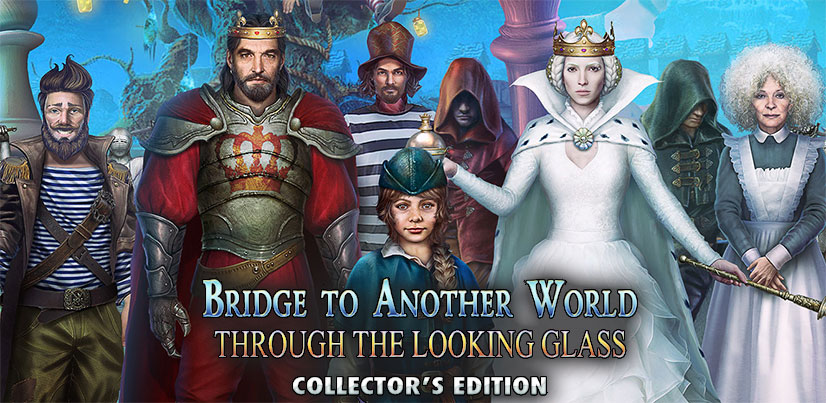 "Well, gentlemen, it seems we don't have a winner this time, see you next Game!"
Detective, good to see you! You're in luck, I've just received three new assignments! Since you're the first one here, I'll let you pick first. Don't be too picky, thougt. Time is of the essence! You can review the details on the way. Hurry now! May the Light guide you.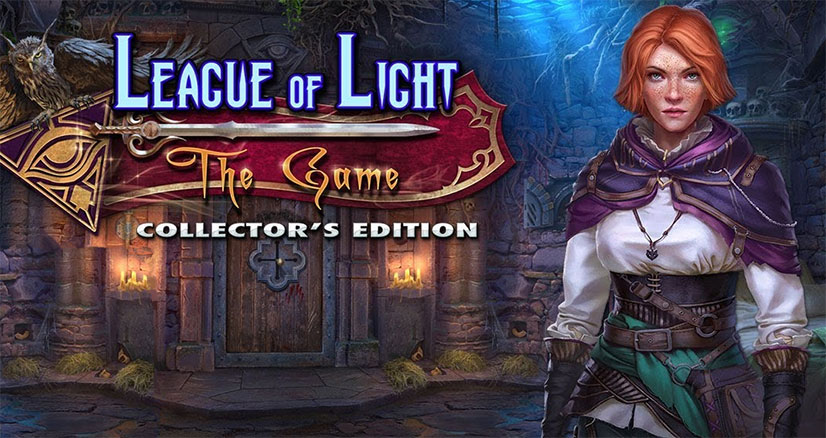 <![if gt IE 9]>
<![endif]>
A doctor in Oldern Town has called you in to investigate the recent death of his wife. The town thinks she took her own life, but he knows that can't be the case. You're hoping this will be a simple case, but there are puppets that have other things in mind. Can you save the people of the town before it's too late, or will you become their next victim? Find out in this captivating hidden-object puzzle adventure!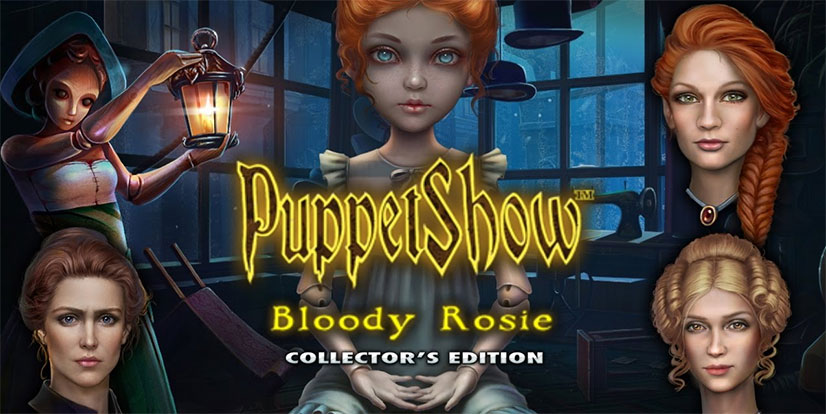 Dark Parables: Return of the Salt Princess:
The Old Town located beneath the ruins of Grak Kingdom has been rapidly turning into salt in the past few days. This salt-transmutation appears to be caused by a mysterious species of white dragonflies. The Princess of Grak Kingdom went missing a hundred years ago. The Grak Palace also inexplicably collapsed at around the same time. However, a girl who might be the Princess has been sighted in the Old Town recently. You (Detective) are requested to find the Princess and solve all the mysteries behind the salt-transmutation.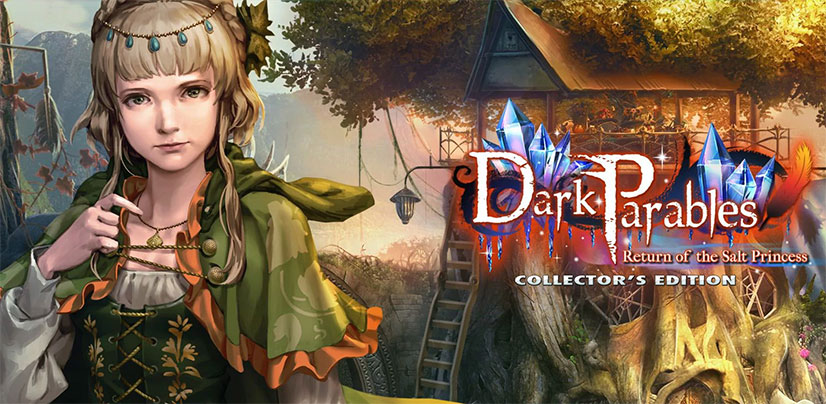 <![if gt IE 9]>
<![endif]>
Darkarta: A Broken Heart's Quest:
Like all moms, for Mary her Sophia was the apple of her eye and her heart.
Haunted by strange curses from her orphanage days, Mary never knew the story of her dark past until the day she received that strange, mysterious letter. Never in her wildest dreams did she fear that fate would wipe away the peaceful serenity of her life.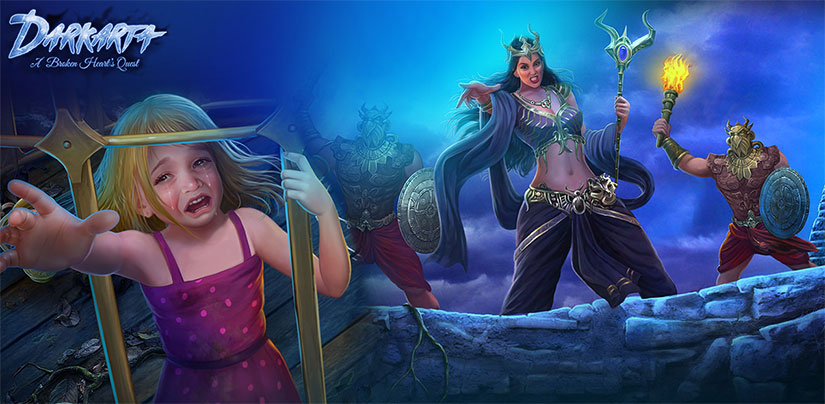 Kingmaker: Rise To The Throne:
"You are hereby sentenced to death by hanging, to be carried out immediately."
"Alas, I should thank you, for tomorrow the kingdom will be ours."
"Brother, you've finally caught up with us."
Many years ago, the prince of Griffinvale fell in love with a poor girl and - against his father's wishes - married her. The king, unable to reconcile himself with the hopeless union, sent his son on a crusade and, in his absence, drove his young wife out of the castle. The king had counted on the fact that the prince would eventually forget about her, but his plans were ruined when his heir died in battle, and the prince's beloved wife gave birth to a child and died in confinement. After the death of his son, the king sank into mourning, and the future of the royal line was thrown into uncertainty. The royal court was overrun with ambitions and conspiracies, from which a group of people loyal to the fallen prince decided to hide his descendant. As the royal knight Edmund Ulmer, try to find the missing heir and help him regain his crown and retake the throne of Griffinvale!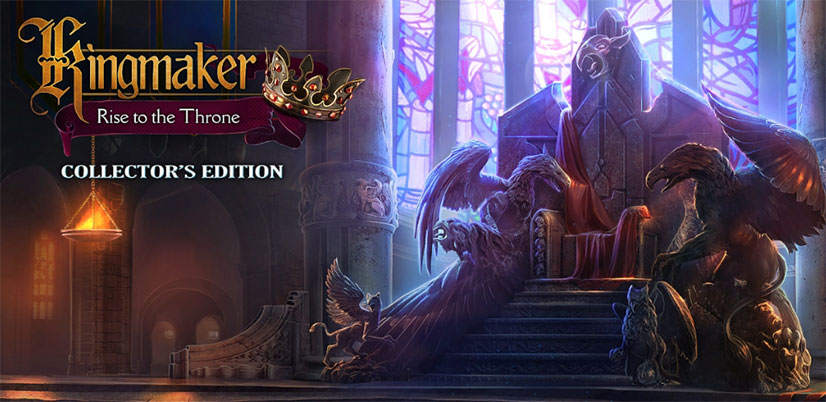 <![if gt IE 9]>
<![endif]>
Saga of the Nine Worlds: The Hunt:
The Wild Hunt has begun and you may be its next prey! As powerful spirits threaten to destroy the world, you and your companions must learn the secrets of the Wild Hunt to save the world from utter destruction.
Can you uncover the truth about the power behind the hunt, or will you fall victim to its ghostly pursuers? It's time to journey through the Nine Realms in this stunning hidden-object puzzle adventure game!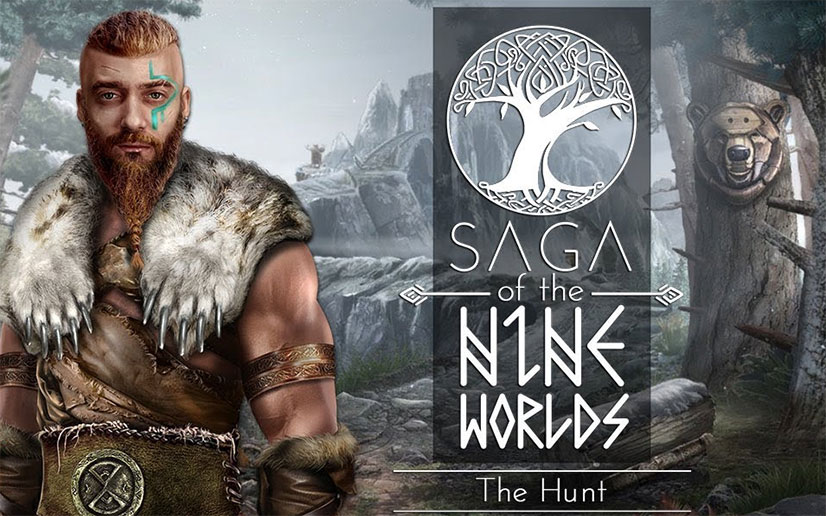 Dark Parables: The Match Girl's Lost Paradise:
Detective, Your next assignment is on Funen, one of the largest islands in Denmark. It is a beautiful place with something unusual stirring just below the surface. There have been a series of unexplained fires. The latest one involved a rich landowner in Stars Hollow who was caught in his home.
Like the other incidents, there was no body and no traces of a fire afterward. It's as if the victims were swallowed by the flames. Locals have even given the phenomenon a name - the Flame of Illusion. A girl selling matches was spotted near each crime scene. She seems to be the only solid clue. Good luck, Detective.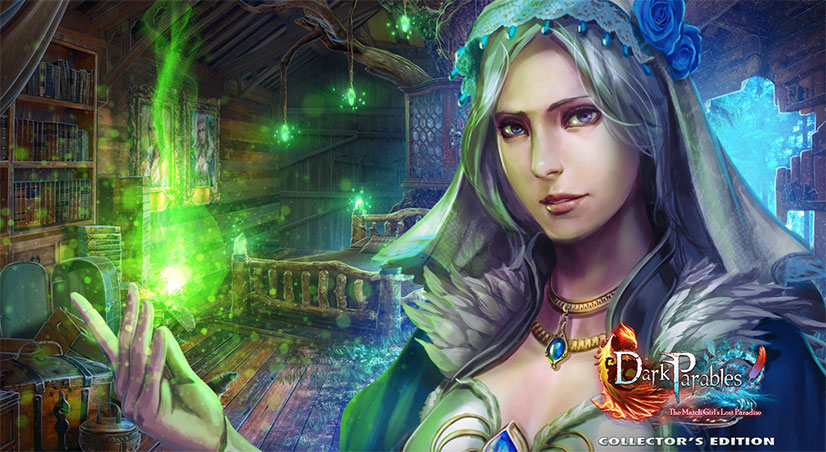 <![if gt IE 9]>
<![endif]>
When your botanist brother finds the legendary beans, he asks you to join him to celebrate! But your hopes for a joyous reunion are quickly dashed when you find him missing and a giant attacks! With stolen magical items wracking havoc on the town, can you stop the Sky Kingdom's wrath and save your brother in time? Find out in this spell-binding hidden-object puzzle adventure!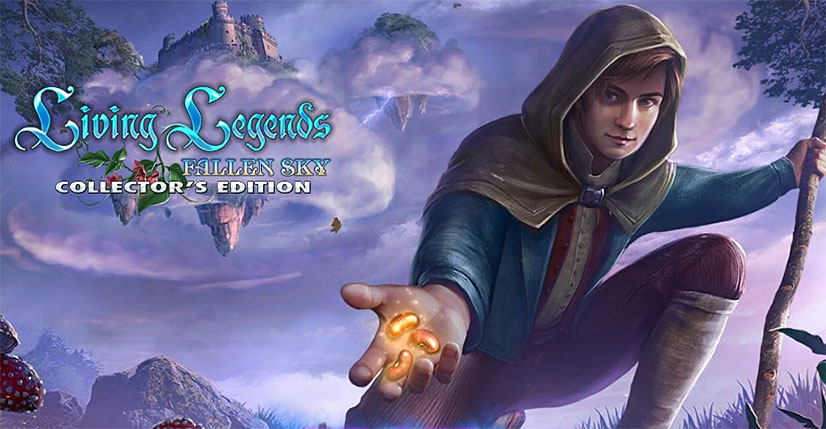 Lost Lands: Mistakes of the Past:
Many people regret the mistakes of their past, but how many people get a chance to go back and change them? The dark sorceress Cassandra has broken free after centuries of imprisonment, killing all who oppose her in the Lost Lands. To stop her, you'll have to travel back to the past to unravel Cassandra's secrets. But be careful, even small changes can cause time paradoxes and may have far-reaching consequences!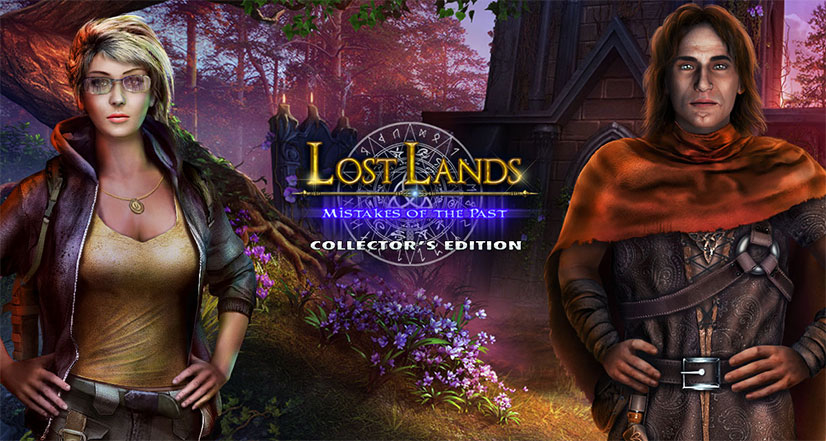 <![if gt IE 9]>
<![endif]>
Travel in a strange world and find out why I am here. In a variety of game scenarios, discover a variety of hidden items, unlock many puzzles, can you finally find out the truth of the game? This is an adventure game combining Hidden Object and Puzzles, consisting of 6 chapters, colorful and fascinating scenes, and a fascinating plot.
Also see our unique review, Varenje Review: Traveling In A Strange Game World.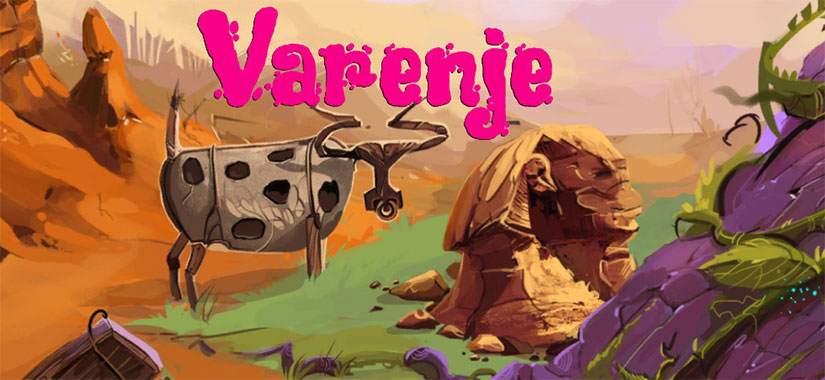 Mystery Case Files: Key to Ravenhearst:
It's rumored that Ravenhearst is being resurrected, and the Queen of England herself has called on you to help unlock the mystery. But can you find the key? Follow the dark clues down a twisting and twisted path into Ravenhearst's horrific past. The future just might depend on it!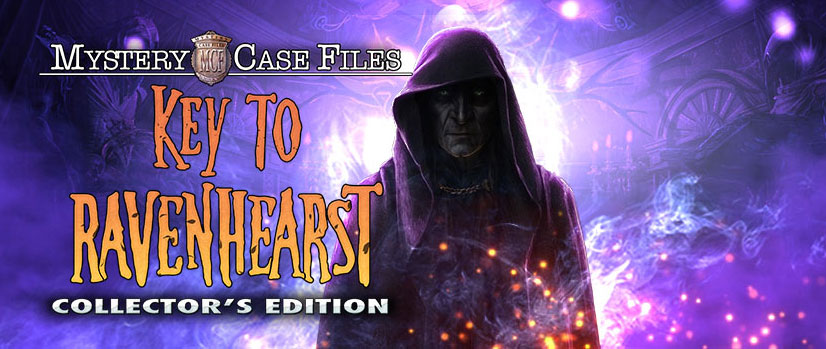 Receive Emails When Hidden Object Games Series Has New Game Released
Sign-up to get informed when the Hidden Object Games series has new game released with BD Studio Games' FREE bi-weekly newsletter.
<![if gt IE 9]>
<![endif]>
<![if gt IE 9]>
<![endif]>
<![if gt IE 9]> <![endif]>