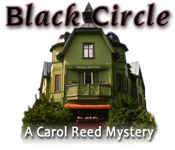 Black Circle: A Carol Reed Mystery
Rating:

As summer arrives, English private detective Carol Reed is asked by a neighbor to look into the discovery of a dead body that mysteriously disappears. Carol must discover Hidden Objects and interview suspects and helpful residents to get to the bottom of this stranger's death. What starts as a routine investigation quickly becomes something more as Carol uncovers broken alliances and a cult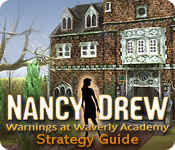 Nancy Drew: Warnings at Waverly Academy Strategy Guide
Rating:

Nancy Drew must go undercover at a prestigious girls' boarding school to discover the culprit behind threatening notes and dangerous accidents! The school's valedictorians are under siege, and only Nancy can figure out who it is! Is there a secret someone wants to protect or are the malicious pranks intended to scare away the competition—permanently? Use our Strategy Guide to sol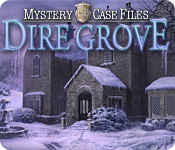 Mystery Case Files: Dire Grove
Rating:

The Celtic legend of Dire Grove has been passed down from generation to generation for centuries. Considered a fairytale, its telling was meant to frighten small children into staying in their beds through the night. A recently unearthed artifact in the United Kingdom, however, proves the dark legend to be true! Use your wits and Hidden Object talents to follow the trail of a group of missing grad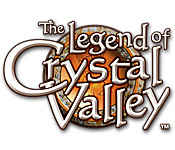 The Legend of Crystal Valley
Rating:

Eve has returned to her childhood home only to find out that her father is missing! Help Eve track down her father and learn all about The Legend of Crystal Valley by solving complex puzzles. This Large File Adventure game will take you deep into Crystal Valley, and introduce you to the inhabitants as you unravel this magical mystery. Can you find Eve's father and figure out his place in Cry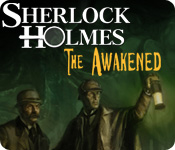 Sherlock Holmes: The Awakened
Rating:

Travel the world and play as the world's greatest detective, Sherlock Holmes, and his faithful assistant, Dr. Watson. Investigate a mysterious series of disappearances and use your wits to track down a dark group of Cthulu-worshippers. Follow the clues and solve the mystery of Sherlock Holmes: The Awakened, while being fully immersed in this Adventure game. Warning: Sherlock Holmes: The Awa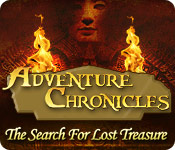 Adventure Chronicles: The Search for Lost Treasure
Rating:

1st Runner-Up Best Hidden Object Game of 2008! A few months have passed since Susan`s ordeal in the museum, and she`s been in no hurry to greet danger again. But when a prized notebook arrives at her office from an anonymous source, both her interest, and her suspicions are raised. The information contained within is too valuable to ignore. Soon she`s off traveling the world, solving puzzles and t
Mystery Legends: Sleepy Hollow
Rating:

WINNER! Best Hidden Object Game of 2008! All small towns have their secrets and stories, but none such as Sleepy Hollow, whose legends are most grim and gory. By day a quaint village full of sunshine and banter, by night a place haunted by hoof beats and spectral laughter. Explore Sleepy Hollow as never before, searching for clues into the ancient legend. But beware; each night the Horseman rides,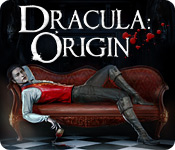 Dracula Origin
Rating:

2nd Runner-Up Best Adventure Game of 2008! Play as the vampire slayer Professor Van Helsing, hot on the trail of the diabolical Count in this thrilling Large File Adventure! The ruthless Dracula is searching for an ancient, eldritch ritual to return damned souls to the earth. As the eminent Professor Van Helsing it`s up to you to stop him before his evil machinations are realized! Sharpen your st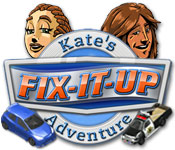 Fix-it-up: Kates Adventure
Rating:

2nd Runner-Up Best Time Management Game of 2008 Kate comes home from college to find her dad's auto repair shop in financial trouble. But she`s not going to let the family business go down without a fight! Prepare for a variety of challenges in six exciting locations; over 10 kinds of cars, several different workshops, and many hidden surprises! Can you rebuild the family`s auto repair business?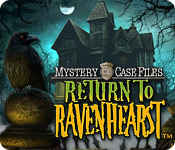 Mystery Case Files: Return to Ravenhearst
Rating:

WINNER! Best Game of 2008! Emma`s soul is free. But her ghost has delivered a dire warning: evil still lurks in Ravenhearst Manor. Big Fish Games Studios takes you deep inside the cursed estate in Mystery Case Files: Return to Ravenhearst , the thrilling sequel. Experience Ravenhearst`s spectral halls as never before with new immersive adventure-style gameplay and an epic original soundtrack. Feel