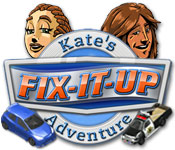 Fix-it-up: Kates Adventure
Downloads: 56
2nd Runner-Up Best Time Management Game of 2008 Kate comes home from college to find her dad's auto repair shop in financial trouble. But she`s not going to let the family business go down without a fight! Prepare for a variety of challenges in six exciting locations; over 10 kinds of cars, several different workshops, and many hidden surprises! Can you rebuild the family`s auto repair business?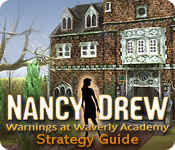 Nancy Drew: Warnings at Waverly Academy Strategy Guide
Downloads: 55
Nancy Drew must go undercover at a prestigious girls' boarding school to discover the culprit behind threatening notes and dangerous accidents! The school's valedictorians are under siege, and only Nancy can figure out who it is! Is there a secret someone wants to protect or are the malicious pranks intended to scare away the competition—permanently? Use our Strategy Guide to sol
Nancy Drew: The Trail of the Twister
Downloads: 50
University grant competitions usually bring out the best in innovations, but inventor P. G. Kholmeister suspects that someone is sabotaging his Canute College tornado tracking team. That's why he hired you, as detective Nancy Drew, to go undercover as a new intern! You'll need to learn fast if you want to survive the stormy rivalries and the dark, spiraling supercells looming over Okla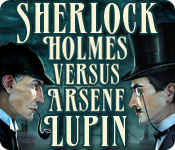 Sherlock Holmes VS Arsene Lupin
Downloads: 47
Embark on an investigation as Sherlock Holmes! Stop the legendary thief, Arsene Lupin, before he steals famous historical objects from England! The French thief, with an impressive track record, has crossed the Channel to provoke you on your own territory! Dive into this extraordinary game of cat and mouse in Sherlock Holmes Versus Arsene Lupin, a wonderful Hidden Object Puzzle Adventure game!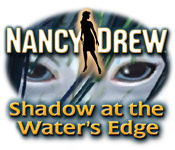 Nancy Drew: Shadow at the Water's Edge
Downloads: 47
Nancy Drew heads for Japan where she's staying at a traditional ryokan (inn) for a little R&R with Bess and George, but when reports of a vengeful ghost start scaring away the guests, Nancy's vacation takes a turn for terror! It'll be up to you, as Nancy Drew, to uncover the secret that lies beneath the surface, before the ghost can take its revenge in Nancy Drew: Shadow at the W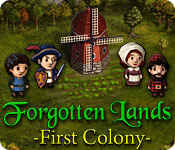 Forgotten Lands: First Colony
Downloads: 39
1st Runner-Up Best Time Management Game of 2008! The good people of Greensville have chosen you as their leader in the fun new game Forgotten Lands: First Colony . For nearly a century, the place you have called home has provided for all of your civilization`s needs. As all of your resources are nearing depletion, it`s time for you to step forward and lead the people to a new home. Establish build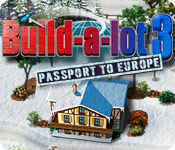 Build-a-lot 3: Passport to Europe
Downloads: 36
WINNER! Best Time Management Game of 2008! Travel all over Europe restoring rundown homes to their former grandeur in this expansive Time Management game! Build your curb appeal with fresh coats of paint and enticing landscaping. Stay on top of the needs of the neighborhood, averting crises and calming noisy neighbors. With tons of developmental decisions and eye-catching upgrades, today`s market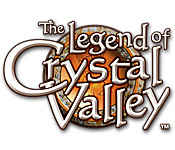 The Legend of Crystal Valley
Downloads: 32
Eve has returned to her childhood home only to find out that her father is missing! Help Eve track down her father and learn all about The Legend of Crystal Valley by solving complex puzzles. This Large File Adventure game will take you deep into Crystal Valley, and introduce you to the inhabitants as you unravel this magical mystery. Can you find Eve's father and figure out his place in Cry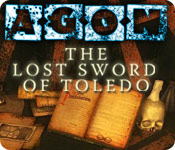 AGON: The Lost Sword of Toledo
Downloads: 23
Help Professor Hunt search the historical Spanish city of Toledo! Discover the secrets behind a mysterious sword in this fun Adventure game! Narrow streets, squares from the Middle Ages, silence and calm all around. Yet… very soon he becomes aware of certain malicious activities behind the scenes. Help the professor fulfill his mission in AGON– The Lost Sword of Toledo!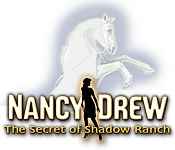 Nancy Drew: Secret of Shadow Ranch
Downloads: 21
A phantom horse visits Shadow Ranch, leaving a trail of frightening"accidents." Local legend says the horse has come to avenge the hanging of its master, and that misfortune will befall whoever sets eyes on it. The ghostly horse tramples all hope of a restful ranch vacation for you, as Nancy Drew. You must discover the truth from the ghost stories quickly - you might be next on the lis