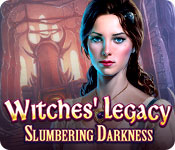 Witches' Legacy: Slumbering Darkness
Release Date: 2015-03-28
The legacy of the witches continues with another exciting game in the series brought to you by EleFun! Good witch Lynn and her witch hunter husband are lured into a trap set by a mysterious sorcerer. Uncover his evil plans and save your family! You'll be joined by an impish sidekick who can do what you can't, when he's got the right stuff… This is a meaty game with loads of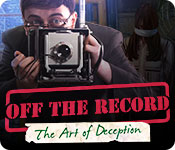 Off the Record: The Art of Deception
Release Date: 2015-03-09
Another stunning game from Eipix Entertainment, creators of the Amaranthine Voyage and Sea of Lies series! A lost masterpiece has just resurfaced in Austria, and Lisa Steiner, the artist in charge of restoring it, won't talk to anyone in the media… except you. But when you arrive to interview her, Lisa runs away without explanation. Now you must decipher the secret clues hidden in her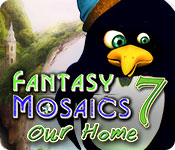 Fantasy Mosaics 7: Our Home
Release Date: 2015-03-04
New colorful mosaic puzzles are waiting for you in this fun installment of Fantasy Mosaics! This time you join our penguin family on a new adventure to decorate their house on an alien planet and prepare for the upcoming baby penguin! Challenge yourself with this exciting collection of custom built multi-color puzzles and have fun discovering stunning images hidden in the logic of numbers.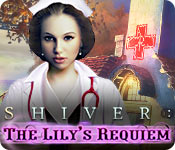 Shiver: The Lily's Requiem
Release Date: 2015-03-02
From Artogon, creators of Shiver: Vanishing Hitchiker, Shiver: Poltergeist, and Shiver: Moonlit Grove, comes another chilling tale! It's your first day as head doctor of the Blackwill Hospital, but trouble starts before you even enter the building! A young woman collapses on the street, attacked by someone– or something. As you treat her, you realize she may be connected to your past..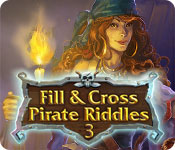 Fill and Cross Pirate Riddles 3
Release Date: 2015-02-24
To sail or not to sail? What kind of question is that! While others mull it over, you can be the first to find the pirate cache! Somewhere out there, at the bottom of a mysterious lake, lies the secrets of times long past: a crystal capable of giving youth, a cup which can give eternal life with a single sip, and a gold doubloon which brings luck to its bearer... All of this could be yours, if on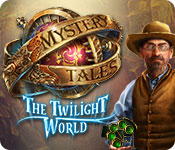 Mystery Tales: The Twilight World
Release Date: 2015-02-23
From DominiGames, creators of the Labyrinths of the World, Dark Romance, and Mystery Tales series, comes an all-new tale of mystery to enjoy! You and your daughter, Nancy, can't resist the lovely hotel just off the highway, especially after a long day on the open road. But just as the two of you get settled, your peaceful pause is shattered by a witch who abducts Nancy! You must travel to th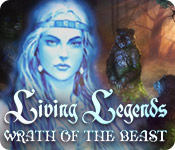 Living Legends: Wrath of the Beast
Release Date: 2015-02-21
Big Fish Editor's Choice! This title was chosen for its high standard of quality and amazingly positive reviews from our Game Club beta testers. Bear attacks have increased since Goldilocks, the hero of Fortress, passed away three years ago. As her only son, you've taken on her legacy to protect the village and keep its people safe. Explore mountainous forests, snowy cliffs, and remote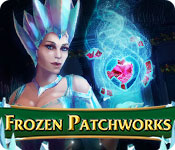 Frozen Patchworks
Release Date: 2015-02-19
The most magical night of the year is coming... today! Feel the atmosphere of an unforgettable Christmas night and start your exciting adventure with Frozen Patchwork! Journey through a Frozen Christmas world and complete all the puzzles. Earn as many keys as you can and unlock new worlds! Can the great Queen of the Frozen Kingdom restore the magical amulet? Will the magic have time to work befor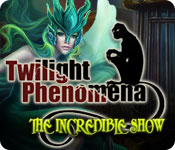 Twilight Phenomena: The Incredible Show
Release Date: 2015-02-16
From ERS Game Studios, acclaimed creators of the PuppetShow and Grim Façade series, comes a new phenomenon to investigate! It's that time of year again! Visiting the Strauss Circus has been a tradition for you and your sister, Judith, for many years. But this year, when Judith is chosen from the audience to help with a magic act, you discover that the smiling faces on stage aren't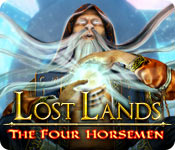 Lost Lands: The Four Horsemen
Release Date: 2015-02-14
Big Fish Editor's Choice! This title was chosen for its high standard of quality and amazingly positive reviews from our Game Club beta testers. After several centuries of peace, a terrible new evil threatens the Lost Lands! Rumors are spreading of four mysterious horsemen cutting a path of terror throughout the land. They burn villages, freeze the water, and bring darkness wherever they go.