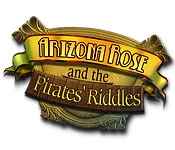 Arizona Rose and the Pirates'Riddles
Game Size: 83.97 MB
Decipher the clever codes of Blackbeard's treasure maps in Arizona Rose and the Pirates' Riddles. While shopping for exotic antiques, Arizona stumbles across the lost maps of an infamous pirate's hidden treasure. Join Arizona on her epic treasure-hunting quest with 200 levels and fortunes waiting to be discovered. There's always one more puzzle to solve, one more cave or sh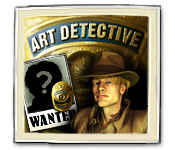 Art Detective
Game Size: 37.1 MB
John Cromwell investigates high-profile theft for the FBI. He's on the trail of a shadowy figure known as "The Ghost"; an expert thief who steals fine paintings and replaces them with replicas so convincing that most people don't realize the originals have been burgled. But John Cromwell isn`t most people. Through his eyes you will investigate the crime scenes, separate the real from the counterfe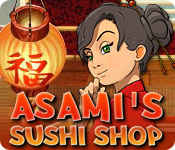 Asami's Sushi Shop
Game Size: 57.89 MB
It has fallen on Asami to carry on her family`s tradition and become a master at making sushi! Follow Asami`s grandfather`s recipes to keep your diverse clientele happy and full of delicious sushi. Use your Match 3 and Time Management skills to earn tips and enough money to improve Asami`s Sushi Shop. Buy powerful upgrades to keep your customers happy, and improve the atmosphere of the restaurant.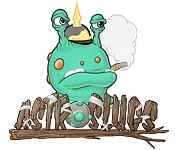 Astroslugs
Game Size: 142.96 MB
The Astroslugs want to leave their home planet and conquer the universe. Their only problem; they have no energy to jump start their spacecraft and they turn to you, a slug archeologist to solve the riddle of the ancient slugballs and send them on their way to universal domination. Take on this perplexing Puzzle game and challenge the entire universe!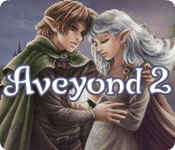 Aveyond 2
Game Size: 33.61 MB
A beautiful young elf is missing, and no one remembers her existence. To solve the mystery of his lost friend, Ean leaves the vale and embarks on a mission that takes him through dark forests and arid desserts. Solve dozens of adventure puzzles and explore an enchanting world. Aveyond 2 is packed with monsters, magic, and humor. Stop an evil queen from turning the world into ice, capture a dragon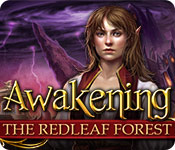 Awakening: The Redleaf Forest
Game Size: 488.15 MB
Brought to you by Boomzap Games, the creators of the Awakening series, Dana Knightstone, Otherworld, and Botanica series. Queen Sophia embarks on one final journey to rescue her parents and to defeat Dreadmyre once and for all. Her search has led her to the Redleaf Forest where she is to find the centaur who can help her forge the Blade of Courage. Will Sophia finally defeat the evil which has sh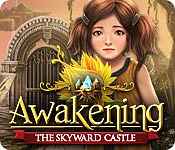 Awakening: The Skyward Castle
Game Size: 436.74 MB
Awakening: The Skyward Castle tells the tale of young Princess Sophia, who awakens from a magical century-long slumber into a land threatened by an ancient evil. Braving the dangers of an unfamiliar world, Princess Sophia has travelled far to discover the fate of her exiled kingdom. Having no magic of her own in a land built with living magic, she must overcome the many foes, perils and obstacles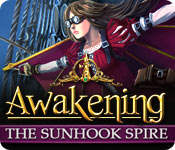 Awakening: The Sunhook Spire
Game Size: 463.87 MB
Long ago, a kingdom was cast into darkness. Its king and queen were cursed to a deep sleep. Their daughter, Princess Sophia, ascended the throne and brought hope to the kingdom. In her quest to awaken her parents from their slumber, Sophia learned of a powerful Enchantress who could undo the spell. Alas! On her way to the Enchantress' lair at Sunhook Spire, she was beset by treacherous mercen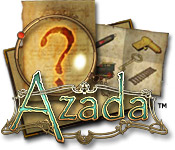 Azada
Game Size: 47.9 MB
WINNER! #1 Puzzle Game of 2007Trapped in a magical puzzle book, the adventurous Titus needs your help to release him from his spell. To do this, you must solve the tricky puzzles of Azada . Crack the series of puzzles and fill in the missing pages of the enchanted book to free Titus from his prison.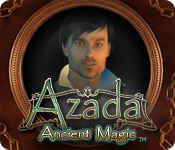 Azada: Ancient Magic
Game Size: 112.3 MB
Big Fish Games Studios summons you back to the deep mystery and magic of Azada. Too afraid to enter the library, young Titus calls upon your courage and superior puzzle-solving skills to disarm the magical menace. Luckily, Titus has given you a magic medallion to call upon him when in need. Enter the lives of storybook characters in more than 20 magic puzzle books. Meet famous legends like King Ar