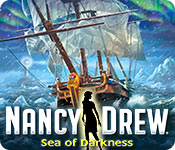 Nancy Drew: Sea of Darkness
Release Date: 2018-04-06
The celebrated ship "Heerlijkheid," is usually the centerpiece of an Icelandic town's local festival. Now that its captain has disappeared, the renovated vessel has become an eerie distraction. Did Captain Magnus sail away with a legendary treasure, or was he carried off into the night? Take the helm as detective Nancy Drew and set a course for the Sea of Darkness!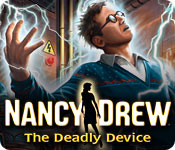 Nancy Drew: The Deadly Device
Release Date: 2014-02-12
Fear lingers in a remote laboratory after a physicist's suspicious demise. A police investigation resulted in nothing except a case as cold as the secretive personalities and steel walls that enshroud a top-secret Tesla-inspired facility. That's why the lab owner asked you, Detective Nancy Drew, to expose the terrifying truth about The Deadly Device!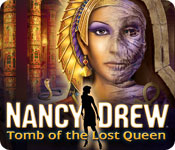 Nancy Drew: Tomb of the Lost Queen
Release Date: 2013-05-21
Enter the Cursed Tomb of the Lost Queen! Egyptologists and archaeologists are abuzz about recent discoveries by a university dig team, but suspicious accidents left the group isolated and leaderless. Is a curse burying their progress or is someone sabotaging their success? Find out as you assume the role of Nancy Drew and uncover the lost secrets buried within the Tomb of the Lost Queen!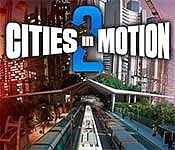 Cities In Motion 2: The Modern Days
Release Date: 2013-04-03
Cities in Motion 2 - sequel to the popular urban simulator, in which the player has the responsibility to create a transport network. The second part of the developers have implemented the change of day and night, to make the city dynamic and evolving according to the player's actions have made it possible to customize the schedule of transport, and also includes support for multi-user mode (coope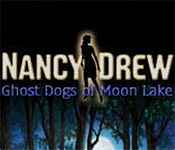 Nancy Drew: Ghost Dogs Of Moon Lake
Release Date: 2012-12-04
Hunt for Clues on the Trail of a Pack of Phantom Hounds! You, as Nancy Drew, must pick up the cold trail left by a notorious gangster who once lived in the lakeside cabin recently purchased by Nancy's friend. Are the ghostly legends true, or is there a flesh and blood answer to the dogs' haunting howls? Decipher cryptic puzzles, search through shadowy woods, creepy old houses, interview suspicious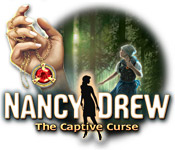 Nancy Drew: The Captive Curse
Release Date: 2012-11-27
Escape the clutches of a legendary monster in Nancy Drew: The Captive Curse. A terrifying myth comes alive in Germany! Many years ago a monster stalked the German forest surrounding Castle Finster. According to locals and storytellers, the monster disappeared when it claimed a victim. Now everyone is frightened by the sights and sounds of something large stumbling through the darkness. Can you so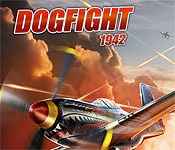 DogFight 1942
Release Date: 2012-11-15
Dogfight in Flight Simulator 1942 you play the role of one of four pilots on the side of Hitler coalition and take part in four campaigns: the Battle of Britain, the war in Africa, the Eastern Front and the Pacific.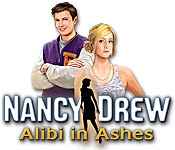 Nancy Drew: Alibi in Ashes
Release Date: 2012-10-20
A local contest turns into an arson scene and now deceit smolders among the charred ruins of the River Heights Town Hall in Nancy Drew: Alibi in Ashes. Police have several suspects, but well-placed incriminating evidence and poisonous local gossip compelled authorities to make only one arrest: Nancy Drew. Can you, as the teenage detective and her closest friends, catch the real arsonist and ext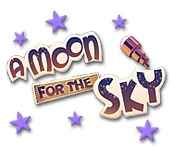 A Moon for the Sky
Release Date: 2012-10-11
Launch up A Moon for the Sky after the old moon dies! Carefully guide the new moon up into space in this unique Action& Arcade game! At the dawn of each new millennium, Astrolunia sees its moon die and the world is thrown out of balance. Create platforms that the moon will use to bounce up into the night sky. Avoid tricky obstacles as you master different levels and save the planet of Astrolu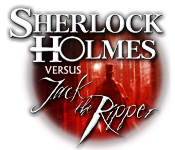 Sherlock Holmes VS Jack the Ripper
Release Date: 2012-09-13
Unmask the mysterious identity of England's most violent and notorious killer in Sherlock Holmes vs Jack the Ripper! The year is 1888 in the Whitechapel district of London's East End and a sinister series of crimes have taken place. The bodies of several women have been found and the police have been unable to find any leads. Sherlock Holmes, England's greatest detective sets out