Jewel Match: Twilight
Rating:

Unravel this creepy-crawly Match-3 adventure and unveil haunted castles that will leave your spine tingling! Explore vast levels at your own pace with one of three modes to fit your play style, and buy upgrades from the sinister shop to aid you in your travels. Play minigames including hidden object and mahjong to earn bonus money and unlock spooky decorations for each eerie scene!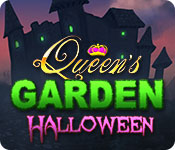 Queen's Garden Halloween
Rating:

It's Halloween time and the Queen wants to celebrate! Help the Queen, and her loyal assistant Jack, decorate the garden in this unique match-3 game! Play over 130 levels, collect special jewels and purchase plants and decorations to design the spookiest Halloween garden ever!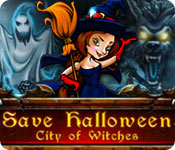 Save Halloween: City of Witches
Rating:

The servants of Lucifer have stolen the Stone of the Dead and opened the gates of the Hell! With the help of the witches, retrieve the stone before the rising of the blood moon! Otherwise, Lucifer will gain power over the world and the dark forces will remain forever in the world of the living.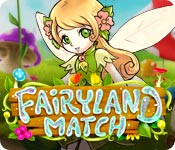 Fairyland Match
Rating:

Somewhere in the forest there is a place called Faevill. This lovely village is home to Ruby the fairy and her animal friends. One day Mr. Goldy sent his goblin thugs to wreck the village. Ruby must find the magical stars in order to rebuild the magical forest and prevent Mr. Goldy from taking over the village. Help Ruby and her animal friends rebuild their home and prevent the greedy Mr. Goldy fr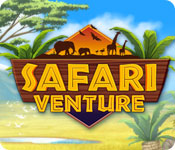 Safari Venture
Rating: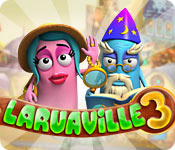 Laruaville 3
Rating:

Friendly ghosts are looking for new places to settle. They've found a beautiful valley by the sea, but seasons don't change there. Seasons should be recreated! A whole town is to be built for that purpose. Spring, Summer, Autumn and the Winter along with all of the weather effects for each season such as wind, rain, snow have to be recreated manually in Laruaville 3!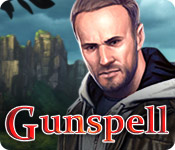 Gunspell
Rating:

Become a member of a powerful order that protects the Earth from all kinds of otherworldly creatures. Travel through the worlds, fight monsters, complete different quests, upgrade your weapons and magic. Vampires and demons, heroes and monsters await you in realms of Gunspell!
Claws & Feathers 2
Rating:

Batten down the hatches and blow the man down! It's time to play Claws & Feathers 2! Match birds across dozens of levels to reach a legendary artifact in this all-new, pirate-themed sequel! Bright, colorful graphics, upbeat music, and a hilarious storyline will keep you entertained until the end!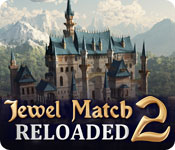 Jewel Match 2: Reloaded
Rating:

Return to a mesmerizing match-three wonderland in this gloriously remastered version of Jewel Match 2! Beautiful new HD graphics, new castles to build, 50 new levels (200 total!) and even fully featured Mahjong and other minigames are just a few of the additions. Try out the all-new move-limited play mode for a change of pace from the timed levels, or just sit back with no stress in the relaxed mo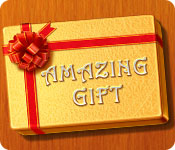 Amazing Gift
Rating:

Dip into a world of puzzle delights, treasures, and adventures in this unique take on classic matching games! Explore 3 game modes, each with its own addictive qualities. Work your way through 77 levels and challenge yourself by solving 50 beautiful puzzles! Try the Relax mode, where the puzzle fun never ends.