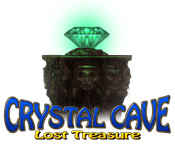 Crystal Cave: Lost Treasures
Buys: 215
Go on a quest for long-lost treasures buried in the temples of ancient civilizations in Crystal Cave: Lost Treasures. Huge gemstones were sheltered from the sunshine for eons of time waiting for explorers brave enough to unearth them. You - as an intrepid treasure hunter - will need all your ingenuity to pass the traps and dangers of the underground and collect the treasure in this fun Puzzle game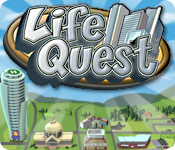 Life Quest
Buys: 215
Want to accomplish your life goals? Find out if you're up to the challenge in Life Quest! Discover your fulfilling career, dream home, and happy family in this fun and quirky Simulation game! But look out, your high school rivals are lining up to beat you to the punch! Can you be the talk of your high school reunion before all your rivals? Use your time and resources wisely and you may just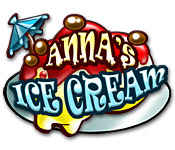 Anna's Ice Cream
Buys: 214
Build an ice cream empire in paradise! Help Anna succeed her uncle as the owner and operator of the magical Ice Cream Island! Work your way to the island`s luxury hotel by whipping up exciting and delicious frozen treats with the help of two industrious monkeys. Create delectable new ice cream flavors in thrilling mini games, and keep your customers satisfied with awesome upgrades for your shops.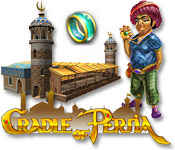 Cradle of Persia
Buys: 214
Build up the glorious heart of Ancient Persia in this engaging puzzle game! This land was adored with luxurious metals and gems that were set to impress peasants and visiting nobles alike. But its exotic gardens and impressive architecture have long since vanished in the passing sands. Now you have the chance to seek out the riddles of these ruins. To do this you will need skill and a keen wit, bu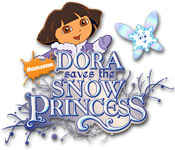 Dora Saves the Snow Princess
Buys: 214
Dora`s back, and this time she`s off to explore the frozen places of the world so she can rescue the Snow Princess from a really mean witch. Guide Dora through an enchanted land filled with hidden clickable puzzles, exciting sleigh rides, and whole lot of winter fun! Join the adventure and save the Snow Princess before winter is gone for ever!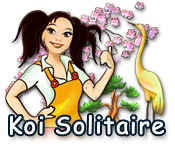 Koi Solitaire
Buys: 214
Use your solitaire skills to build gorgeous gardens in this relaxing Card& Board game! Grab cards from the conveyor and place them on the game board next to a card that ranks one higher or lower. Fill in the board and watch your peaceful garden bloom to life. With fun game modes, unique power-ups, and an original storyline, Koi Solitaire is a soothing break that's full of family fun.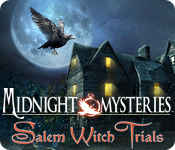 Midnight Mysteries 2 - Salem Witch Trials
Buys: 214
The famed writer Nathaniel Hawthorne has died during a freak snow storm, and his ghost has come to you, asking for help. Travel back and forth in time from the scene of the author's demise to the 17th century, where a town is going mad with rumors of witchcraft and a woman is facing the gallows. Unravel the secrets of Salem's accused witches and solve the death of Hawthorne in Midnig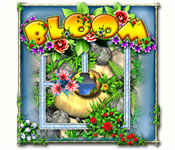 Bloom
Buys: 213
Roses are red, violets are blue, water the plants and make everything bloom! Flowers need your care and attention. Connect the pipes and water the plants to quench their thirst. While playing, earn coins to spend on ornaments for your home and garden. Share your love for flowers to make them bloom!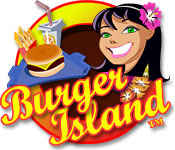 Burger Island
Buys: 213
Help our heroine Patty turn around a run-down burger stand in Burger Island . Juggle orders from demanding customers, purchase over 30 exotic mouth-watering recipes, unlock more than 40 delicious ingredients, combining up to 9 per order, all while keeping an ever-watchful eye on the clock. With 60 increasingly challenging levels, see if you have what it takes to help Patty build the best burger st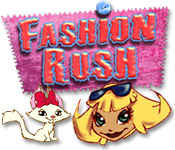 Fashion Rush
Buys: 213
Meet Satine, a young wannabe Fashion Designer. Help her become successful and famous in the fashion world! Share Satine`s life and find out if she can manage a successful career and a great love story. Fashion Rush will allow you to create your own clothing collection. This fast-paced adventure is crafted with beautiful graphics and will offer hours of great stylin` fun. Unlock many items and disc