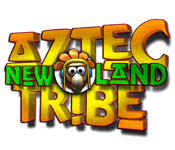 Aztec Tribe: New Land
Rating:

Once a prosperous people, the Aztecs fell victim to a terrible twist of fate as torrential rains, earthquakes, and a volcanic eruption wiped their land clean. As their leader, you must restore the band of struggling natives to their former glory! Gather resources, build and upgrade buildings, and hire workers, and use your wits to form the best plan of action for each of the game's levels. Pack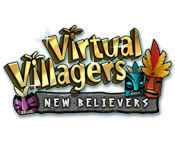 Virtual Villagers: New Believers
Rating:

Explore the center of Isola in this innovative new chapter in the Virtual Villagers series! Bring in new members to your tribe and make them believe in you! Use your incredible God Powers to impress the New Believers and make them be completely devoted to you. Work your way through perplexing puzzles and survive intense Island events in Virtual Villagers 5: New Believers!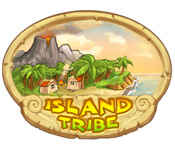 Island Tribe
Rating:

On a small island in the middle of the ocean, there once lived a forgotten tribe. The inhabitants of the island lived a carefree and quiet life and everything seemed to be perfect, until one day a great volcano woke up. As the sky spewed lava and ash, the villagers abandoned their homes and ran for their lives! Help the settlers reach the ocean before the great volcano strikes its final blow in Is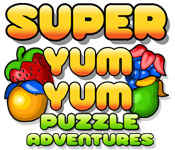 Super Yum Yum Puzzle Adventures
Rating:

A fruit monster has run off with your juicy fruit and kidnapped your babies! Help Leon the chameleon chase Ms. Tum Tum in Super Yum Yum: Puzzle Adventures. Eat fruit, change your color, and lick your babies to make them follow you in this fast-paced and exciting Puzzle game. Solve each challenging level and get back Leon's goodies!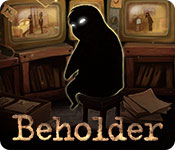 Beholder
Rating:

Seize control of your destiny in a grim dystopian world! As the manager of a government-run apartment building, you must keep your residents comfortable and well-fed while fulfilling the directives of your superiors. Featuring beautifully bleak visuals and rich strategic gameplay, Beholder will hold you in its grip until you have mastered its many challenges!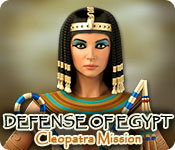 Defense of Egypt
Rating:

In Defense of Egypt, defend yourself against huge enemy armies on each level. Each level provides new tactical opportunities and increasing levels of difficulty. Explore a unique upgrade system for improving guns and spells. As the epic battle between Egypt and Rome wage on, use thoughtful calculation, quick response time and the assistance of the Gods themselves to punish the invading forces in t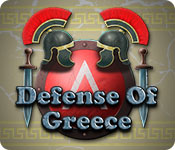 Defense of Greece
Rating:

An amazing tower defense game is waiting for you! Excellent combination of the ancient Greek era, steam powered engines and mechanized robots will keep you interested. Build powerful tools, plan defense strategy, level up from rookie to general! Battle swarms of enemies and use different tactics to defeat the increasingly difficult levels. Upgrade and improve your weapons and artillery to defeat 1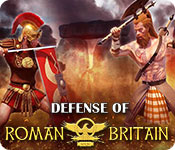 Defense of Roman Britain
Rating:

It has been more than 10 years since the first Roman legions landed in Britannia. Celts and Brits tried to resist but the Roman army was stronger. Most of Britannia's territory has been captured but the war continues. Take on the role of a young Roman patrician and suppress the rebellious tribes. Your task will not be easy as you will face a whirlwind of battles and intrigues, but through careful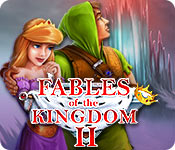 Fables of the Kingdom II
Rating:

Lead the brave hero Kevin and his friends and go in search of the magic armor, hidden in the farthest corners of the fairy kingdom. Help the heroes overcome all obstacles in their journey to get back the armor and save King Artos from a terrible curse. You will enjoy all the beauties of your native kingdom and meet face to face with the wily sorcerer Balen. Build and improve buildings, use powerfu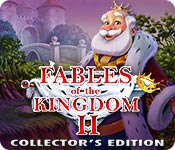 Fables of the Kingdom II Collector's Edition
Rating:

Lead the brave hero Kevin and his friends and go in search of the magic armor, hidden in the farthest corners of the fairy kingdom. Help the heroes overcome all obstacles in their journey to get back the armor and save King Artos from a terrible curse. You will enjoy all the beauties of your native kingdom and meet face to face with the wily sorcerer Balen. Build and improve buildings, use powerfu