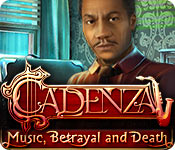 Cadenza: Music, Betrayal and Death
Rating:

Listen... for the sound of betrayal! You've returned from school to visit your father at his famous Jazz Pepper Club during Mardi Gras, but everyone is hypnotized. Have they heard the wrong note? Explore the musical mystery in Cadenza: Music, Betrayal and Death!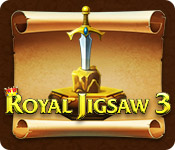 Royal Jigsaw 3
Rating:

Check out the new King Size Jigsaw! In the latest installment of the Royal Jigsaw series, choose between 1000 different high quality puzzles! Enjoy the well designed gameplay you've come to expect from the Royal Jigsaw games. Use helpful tools and other hints to guide you. Adjust the game difficulty to give yourself the challenge you're looking for. Record your accomplishments by earning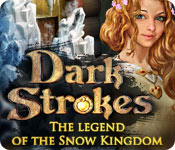 Dark Strokes: The Legend of the Snow Kingdom
Rating:

Inspired by the timeless tales of the Brothers Grimm, Dark Strokes: The Legend of the Snow Kingdom offers an experience rich with magic and wonder. From its breathtaking opening scene, in which a hunter saves a princess from an uncertain fate at the hands of a Snow Knight, to its stunning conclusion, Dark Strokes 2 will captivate you with a world abounding in beauty and detail, puzzles and mini-ga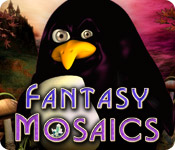 Fantasy Mosaics
Rating:

Embark on a fantasy journey to distant lands and experience this new and exciting collection of mosaic puzzles through 100 custom built levels. Brimming with even more challenging puzzles and power-ups, Fantasy Mosaics will take you to new heights on this magical adventure. Enjoy the journey and have fun building your fantasy garden!
Surface: Reel Life
Rating:

Elephant Games' genre-pushing Surface series continues... this time, in Reel Life! Your sister and her daughter, Jane, were enjoying a screening of an old movie, when one of the actors literally stepped off the screen! Now Jane is missing, and the building is crawling with strange plants and animals from the movie. You solve all the puzzles in your way and rush to the theater to find a way i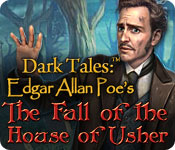 Dark Tales: Edgar Allan Poe's The Fall of the House of Usher
Rating:

You and your colleague, Detective Dupin, have accepted an odd case at the ancient House of Usher– to find the twin sister of Roderick, who has vanished without a trace. As you delve deeper into the mystery, the connection between the twin's malady and the old estate appears even more entwined. Why are townspeople disappearing? What secret is locked in the forbidden library? And can you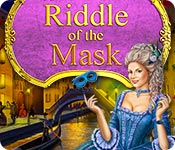 Riddles of The Mask
Rating:

Become a real detective of the Ancien Régime! The most beautiful places of the world will spin you around in the melodies of carnivals and leave you with indelible impressions of visiting these renowned festivals! Complete 120 unbelievably entertaining levels and collect a multitude of trophies while experiencing an enchanting 18th century carnival atmosphere!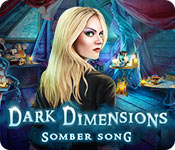 Dark Dimensions: Somber Song
Rating:

From Daily Magic, makers of Dark Dimensions: City of Fog and Dark Dimensions: Wax Beauty, comes the next exciting chapter in the Dark Dimensions series! You've traveled across the country, tracking down dark dimensions in search of your missing family, when you stumble upon a violent one that has taken over the city of Seven Oaks, North Dakota. The black smoke is chasing people and captured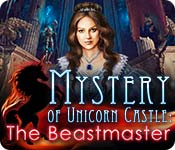 Mystery of Unicorn Castle: The Beastmaster
Rating:

The Beastmaster, Lord of all Beasts, kidnapped a young girl by the name of Sophie. You must use your skills to emerge victorious in this battle and save the girl. Make your way past the ingenious traps of the Castle and overcome the beasts to restore the Unicorn for a victory over the forces of evil! Can you solve the Mystery of Unicorn Castle - The Beastmaster? Interesting location and unusual pu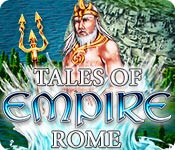 Tales of Empire: Rome
Rating:

Caught in the middle of a fiery dispute between Jupiter, Juno, Neptune and Mars, you must use your match-3 skills to diffuse the war and uncover a proud Roman city! Collect resources, construct monumental buildings, and grow a thriving economy. Win exciting bonus games to decrease construction costs, and collect trophies along the way! Bring life to a magnificent, prosperous land and ensure its pr