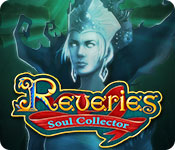 Reveries: Soul Collector
Rating:

From ERS Game Studios, creators of the Dark Tales and Spirits of Mystery series, comes another Reveries story... It should have been the happiest day of your life, but a horrible villain nabs your groom-to-be right before the ceremony. You rush to find him... only to discover you may have been the real target all along. Can you save yourself, your kingdom, and your marriage before the Gates of Ch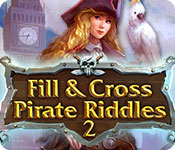 Fill And Cross Pirate Riddles 2
Rating:

Gone are the days when Misty Albion sought after courageous gentlemen of fortune. Now that Great Britain has called on the help of pirates, your aim is to help the country take control of the vast expanses of the ocean. It takes a brave sea dog to accept this challenge. But first, you'll need to decipher some old maps... Go ahead! Hoist the Jolly Roger! Fair winds to ye, sea dog!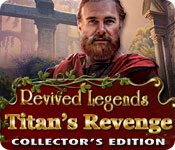 Revived Legends: Titan's Revenge Collector's Edition
Rating:

Brought to you by Blam! Games, creators of Revived Legends: Road of the Kings and the European Mystery series! You came to Greece hoping for a relaxing holiday. But on your first day in Athens, a strange solar eclipse begins, shaking the ground and throwing you into an unexpected adventure. In their search for an ancient artifact, a group of archaeologists accidentally released a powerful Titan,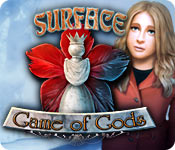 Surface: Game of Gods
Rating:

From Elephant Games, makers of Mystery Trackers and Grim Tales, comes a new installment in their ground-breaking Surface series! When your friends, Jim, Kevin, and Maggie, invite you to participate in a paid research study, you jump at the chance. But things take a bizarre turn when you arrive to discover that Jim and Kevin are missing, and Maggie has just been abducted by a horrific figure! A st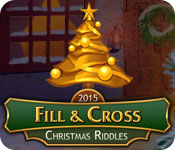 Fill And Cross Christmas Riddles
Rating:

The most magical night of the year is here... RIGHT NOW! Cold outside? Don't want to leave the house? No worries, our new game will put you in a perfect holiday mood! Check out 120 new unique griddlers! Have a fun and relaxing time assembling them on your own, with your kids, or with the whole family! Solve 120 unique levels in 6 new different rooms of Santa's house and earn many un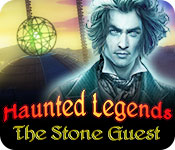 Haunted Legends: Stone Guest
Rating:

From ERS Game Studios, creators of the Dark Tales, Haunted Legends, and Grim Façade series, comes a haunting new legend to explore! Your friend, a brilliant doctor, thought his artificial heart would be the cure for his dying son. But soon after, orphans of the town began to mysteriously vanish, and the town accuses the doctor of black magic. Who is behind these devilish doings? Can your det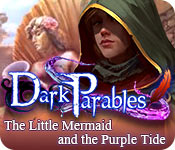 Dark Parables: The Little Mermaid and the Purple Tide
Rating:

Big Fish Editor's Choice! This title was chosen for its high standard of quality and amazingly positive reviews from our Game Club beta testers. The bestselling Dark Parable series continues with The Little Mermaid and the Purple Tide! Follow the clues as they take you to an underwater kingdom in this exciting hidden-object puzzle adventure game! You've been called to investigate a st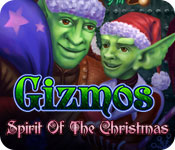 Gizmos: Spirit Of The Christmas
Rating:

Another great adventure in Gizmoland is happening now! Christmas has come, along with a new collection of festive riddles to complete! Are you up to the challenge? See if you can earn all of the holiday rewards along your way and celebrate the season with the residents to Gizmoland!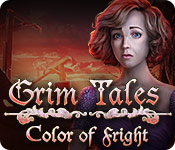 Grim Tales: Color of Fright
Rating:

From Elephant Games, the studio that brought you Grim Tales: The Vengeance, comes a thrilling new chapter in the Grim Tales saga! It wasn't bad enough that your train was running late, but now a mysterious note warns that this Gray family dinner will be the last! Inside the Gray family castle, everything is in chaos, with your family nowhere to be found. The walls are graffitied with the scr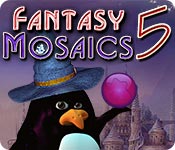 Fantasy Mosaics 5
Rating:

Challenge your mind with a new collection of mosaic puzzles and have fun discovering beautiful images in rainbow colors! Staying true to the multi-color gameplay, this new installment features stunning background art coupled with exciting custom built puzzles based solely on logic. Come join our penguin on a quest to turn an abandoned mystery place into a beautiful fantasy garden and make it a hom