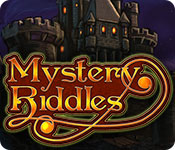 Mystery Riddles
Rating:

The land of Mysteria was once kept safe from the forces of chaos by Great Tapestries, woven by the Pictomancers of old. Now, the tapestries are fraying and it's up to you to restore them and fend off the darkness threatening the land. You can take on this quest in one of two game modes - pic-a-pix or fill-a-pix - each of which offers 100 challenging levels! It's a double helping of puz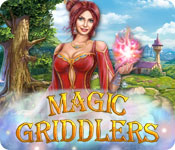 Magic Griddlers
Rating:

Magical pets have gone missing all across the land. Can you find them and put a stop to the pet thief? Travel across 6 magical and unexplored worlds to free them. Along your way, earn points to unlock additional areas. Solve over 100 nonogram puzzles and challenge yourself to complete all the achievements.
True Fear: Forsaken Souls
Rating:

Warning: True Fear: Forsaken Souls is an intense psychological thriller intended for mature audiences. What if everything you knew about your life, everything your family ever told you, turned out to be a lie? A strange midnight visitor could change your life forever... Find out the truth about your past in True Fear: Forsaken Souls, a chillingly exciting Hidden Object Puzzle game!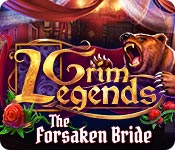 Grim Legends: The Forsaken Bride
Rating:

Brought to you by Artifex Mundi, the creators of the Enigmatis and Nightmares from the Deep series. Within the shadow of an ancient forest, on the bottom of the foggy valley, stands the lonely village of Ravenbrook. Its perimeter is protected by the villagers' charms, but beyond the legends and the magic, the gloomy forests and wailing wind, lies a chasm so deep and feared, it is known by th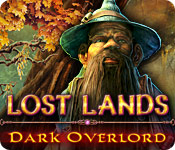 Lost Lands: Dark Overlord
Rating:

Susan had just stepped away to answer the phone, but when she returned she saw something pulling her son Jimmy through a shimmering portal. It closed before she could pull him back. To save him, she must find a way to this other world. Before Susan lies a world that no one else has ever seen before... a world where magic is real and anything is possible. Find out who took Jimmy and what they want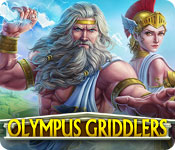 Olympus Griddlers
Rating:

The mighty Gods of majestic Mount Olympus seek a new hero! Solve your way through 120 unique puzzles, earning dazzling trophies along the way. Decode a myriad of ancient scrolls and become a Greek legend in Olympus Griddlers!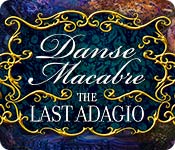 Danse Macabre: The Last Adagio
Rating:

Your sister's invited you to attend the biggest performance of her life: she'll debut as Donatella di Fiore, every ballerina's dream role. She tells you to meet her after the dance but never shows up! What's happened to your sister on this fateful night? Get into the theater and find a cast of ghosts all trying to tell you something. Some of them are better at playing music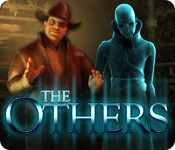 The Others
Rating:

A local toymaker and all his factory workers mysteriously vanished on the same night. It's up to you, ace reporter Mary Bingham, to delve into the town's hidden mysteries to discover the truth. But first you'll need to understand the strange inhabitants to solve the riddle of the shuttered toy factory. Is the ominous figure in black trying to help you, or is he leading you into cert
Dark Parables: Jack and the Sky Kingdom
Rating:

The legendary Sky Kingdom suddenly appears and a destructive barrage is unleashed upon an unsuspecting town. Play as the Fairytale Detective and embark on an investigation to rescue the townspeople. In this quest, you will meet Jack - an infamous treasure hunter who shares a secret past with the Kingdom - and discover the tragic history behind the chaos.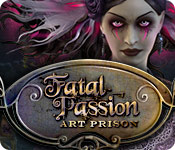 Fatal Passion: Art Prison
Rating:

One man's art is another man's prison. An eccentric artist's creations have sprung to life, and they're terrorizing a small town. And it just happens to be the day the love of his life marries another man. Can you beat the painted traps and find the missing bride and groom in this exciting new hidden-object adventure story? Find out in Fatal Passion: Art Prison!